At Treat Trunk, we're giving your family the chance to experience the most exciting healthy snacks.   
Full of adventure. Free from hassle. Every month, we handpick the most exciting snacks especially for you, both savoury and sweet. Our Treat Trunks are delivered directly to your door and come packed full of surprises for all the family.
Never stop adventuring! With each delivery, you'll be introduced to the latest and most tantalising snacking trends of the month, as well as a few of the irreplaceable old classics of course. Choose from 2 dietary options and 2 sizes.
At Treat Trunk families are our priority..
As parents with young children ourselves, we know how hectic and stressful life can be.  Ensuring you and your children are healthy can be just another thing to do. Eating unprocessed food is rewarding and full of benefits but finding the time to prepare everything from scratch is not feasible for most.  Family mealtimes can be a fraught time if you have fussy kids but if they've eaten healthier snacks throughout the day, it doesn't have to be.
At Treat Trunk we aim to relieve some of the stress of parenting by providing better-for-you, delicious, nutritious and fun snack solutions for the whole family.  In each Trunk you'll find lunchbox, after school and on the go snacks as well as snacks chosen specifically with parents in mind for their health and wellbeing properties. We strongly believe in self care for parents and having a box of goodness you can always rely on which comes replenished and full of surprises every month is invaluable.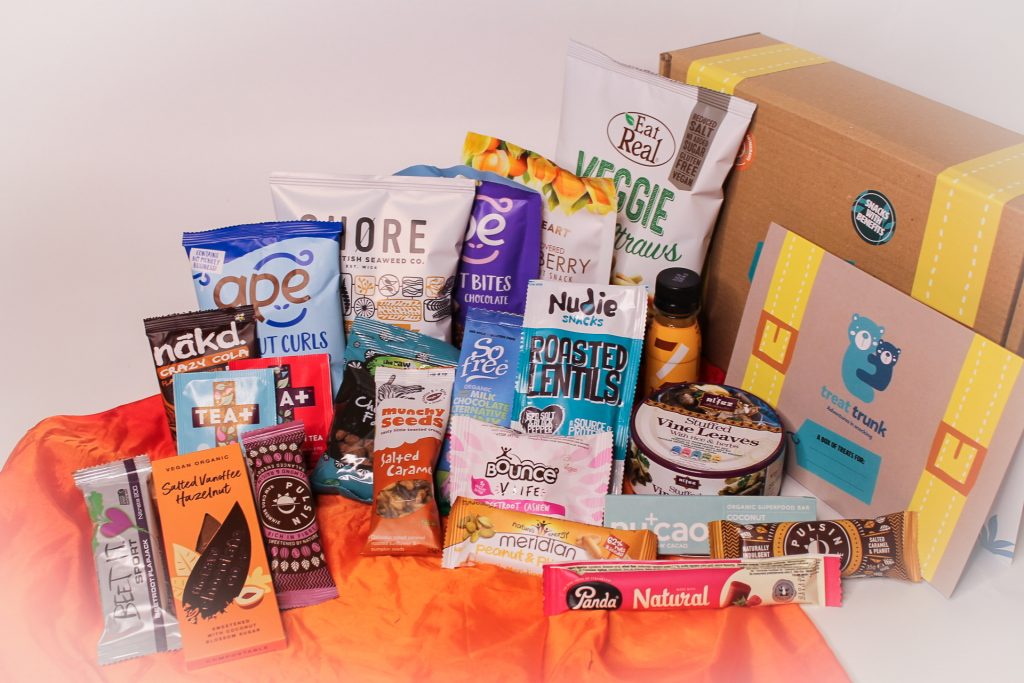 Subscribe
Treat Trunk Health Benefits
Since Treat Trunk launched in December 2018 we have already had reports of improved health. Consuming our Trunks alongside a healthy diet could help with the following:
More stable energy levels

 

Improved Digestion

 

Better concentration, clarity, alertness & memory
Less mood swings
More restful sleep
Better emotional regulation

 

A happier microbiome
Hunger regulation and therefore healthy weight management

 

Regained tastebud sensitivity

 

Increased cognitive skills

 

More enjoyment of healthy food
Less cravings

 

Increased fitness levels
Higher performance at work/school
More enthusiasm/interest in things
Happier, more cheerful mood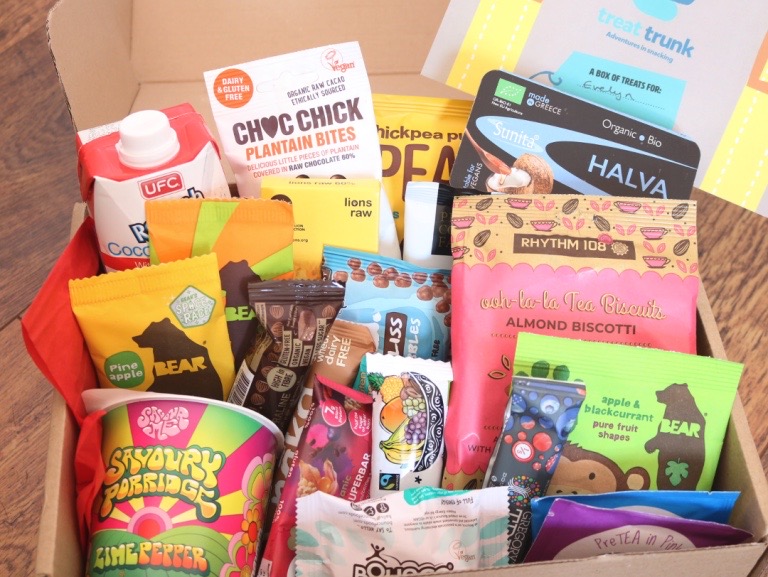 SUBSCRIBE