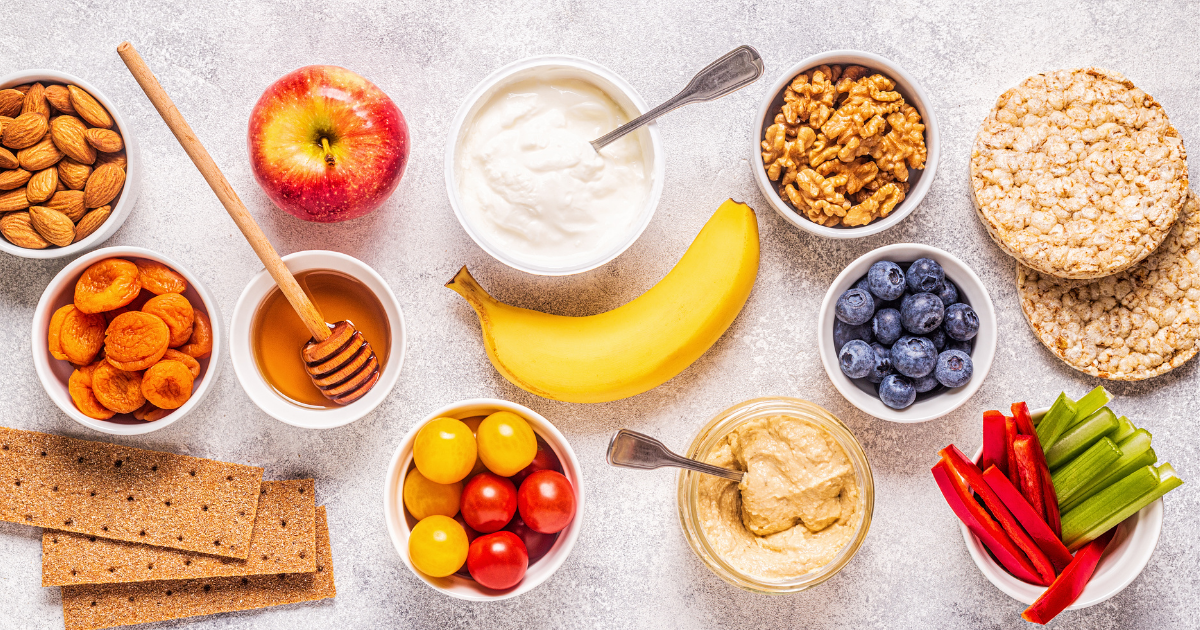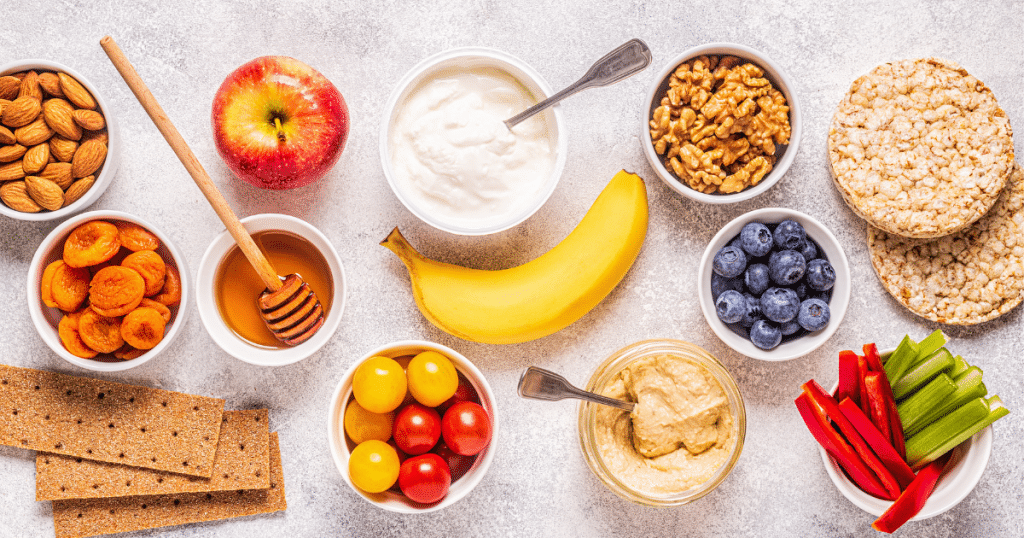 Menopause can cause many symptoms, such as hot flashes, mood swings, irregular periods, and vaginal dryness, which lead to women not feeling at their best.
The body's hormone levels change during menopause and it can cause weight gain and fatigue; along with other things like anxiety, brain fog, bloating, and changes to digestion.
Because of this, it's really important to eat a healthy diet during menopause to maintain energy levels, control weight gain, and alleviate symptoms such as hot flashes or mood swings. A healthy diet includes plenty of fruits, vegetables, lean protein sources such as fish or poultry, whole grains like quinoa or brown rice, and low-fat dairy products like yogurt. However, it is also really important to source healthy snack ideas for menopause as regular snacking can ensure your blood sugar levels are steady, preventing a rollercoaster of energy dips and spikes, which is why lots of our customers turn to our healthy snack subscription boxes 
But what are the best healthy snacks ideas for menopause ? We chat to nutritionists in the know to get their nutritionist-backed healthy snacks for menopause.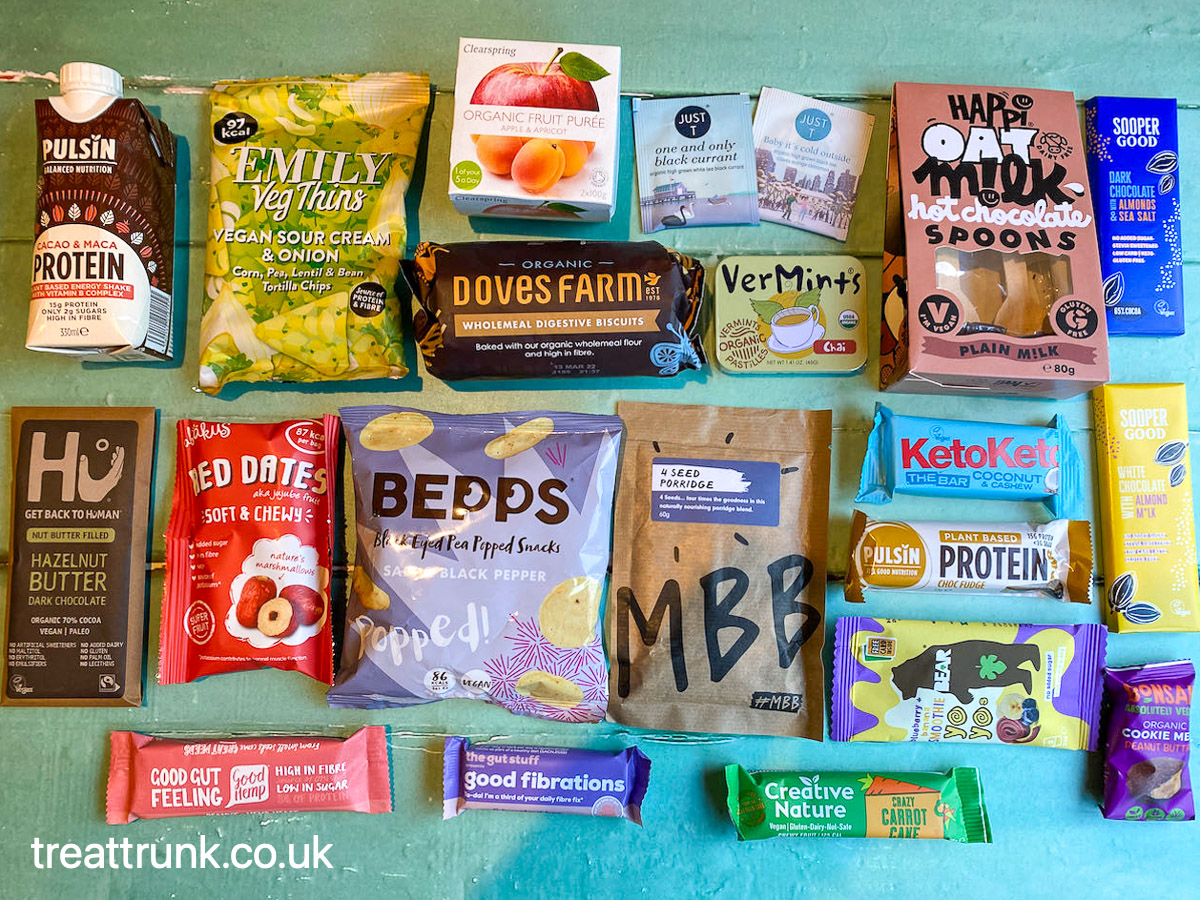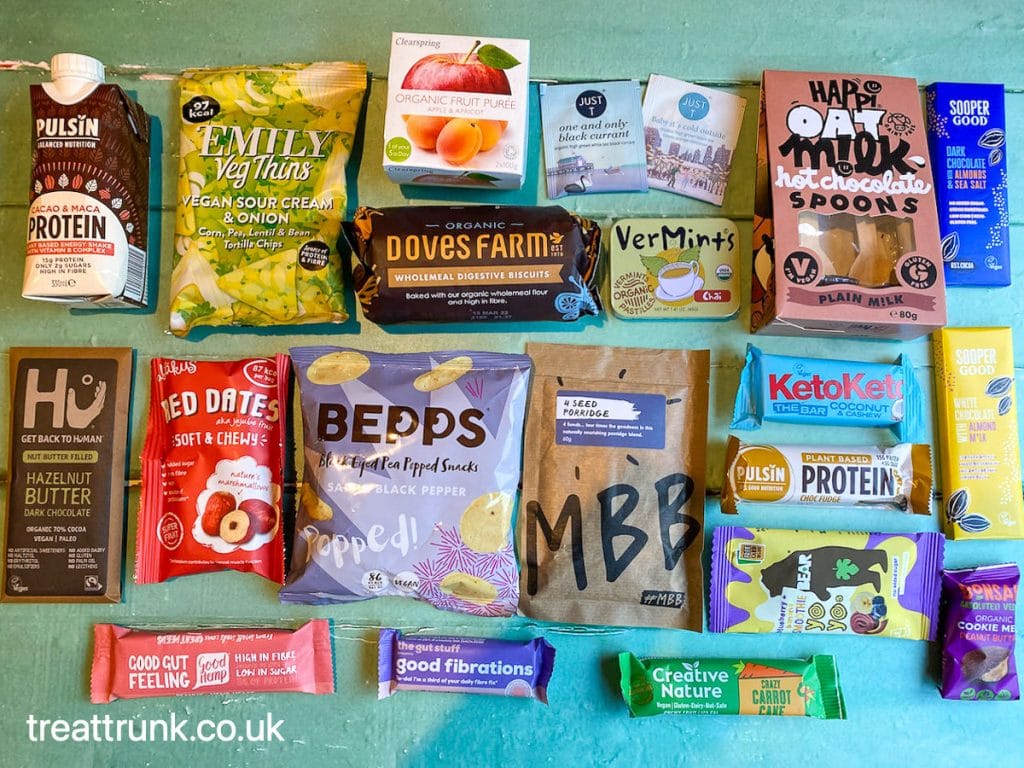 There are so many benefits to eating nuts which make them a great nutritionist backed healthy snack ideas for menopause. It's why is we often include nuts in our subscription boxes.
First up, they are a good source of protein, fiber, and healthy fats-all really essential to women in their 40s and 50s.
Nuts also contain minerals like magnesium, potassium, and calcium. These minerals help to improve bone density and reduce the risk of osteoporosis-this is key as menopause comes with an increased risk of osteoporosis; a condition that makes your bones become thin and more prone to fractures.
One alternative to snacking on nuts can be using nut butter. "I love to suggest pear slices with nut butter and a small dark chocolate button-absolutely delivious but also provides fibre, essential for hormone clearance, antioxidants, good fats and protein for hormone production." explains Nutritionist Hannah Hope. 
Dried fruit is a convenient, healthy snack-it's great to grab on the go when you don't have time to peel or chop!
Dried fruits are still high in sugar but come with an added fibre boost which helps the sugar release more slowly. They also are a great source of fibre which helps with constipation. Great choices include dried mango, apricots and prunes.
What is tahini you ask? Well, Tahini is a paste made from ground sesame seeds. The oil from the sesame seeds is extracted and then mixed with water or lemon juice. Tahini is really versatile: it can be used as a condiment, in salad dressings, sauces, dips, and spreads. It can also make a great alternative to hummus for those wanting a change or avoiding chickpeas (although they can be great too, more on those in a second!)
The benefits of tahini are vast, it's thought it can help reduce cholesterol levels, lower blood pressure and increase calcium absorption which in turn improves bone health.
Why not try Sally's Tahini Mylk Chocolate?
We love chickpeas here at Treat Trunk- we actually included chickpea crunch in our November box. Chickpeas can be a great source of fiber and protein-blend into hummus or eat as a snack. " Home roasted chickpeas would be a great snack sprinkled with some chilli powder for flavour" suggests Anne Iarchy, weight loss and healthy lifestyle coach.
"Edamame beans and green pea hummus on some wholegrain crackers are a great snack which is full of fibre and protein. Edamame (the young green soya beans) provide isoflavones a type of plant oestrogen that may help alleviate hot flushes." explains Registered Nutritionist Dr Laura Wyness 
Avocado is a fruit (yep, it's not actually a vegetable!) that is rich in vitamins and minerals. It has a lot of health benefits and one of these is it's high in healthy fats; meaning it can be eaten as an alternative to things like mayo (by making an avocado dip) or a sandwich topping and makes a great healthy snack ideas for menopause.
"To support hormonal changes, I'd increase good fats in the diet; so I suggest avocado on a rice cake, peanut butter on apples and smoked salmon and cream cheese," says Nutritionist Sarah Green Nutrition.
Greek yoghurt is known for it's thick and creamy taste but it's also really good for you. The benefits of greek yoghurt are numerous: it contains live active cultures (good for gut health), it has a low sugar content (just check the label to make sure none is added!), and it's a good source of protein. "A great snack for menopausal women would be a handful of nuts with a pot of greek yoghurt, dairy is not only a great source of protein but is rich in calcium; helping to support our bone health which radically declines as we move into menopause. says Christine Kenny, a Registered Dietitian and Transformational Coach.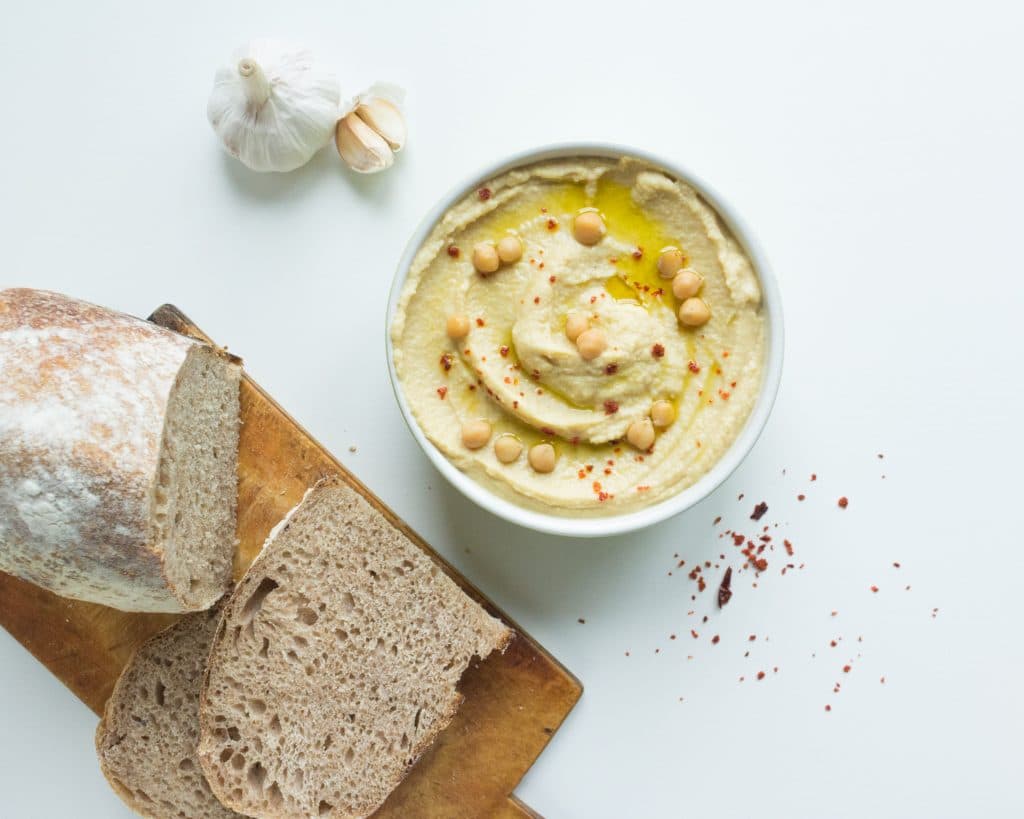 Hummus is a dip that's often made from cooked, mashed chickpeas. It's really popular in the Middle East and Mediterranean regions, where it is a traditional component of meze.
Hummus brings lots of health benefits: it's high in fiber and protein and contains healthy fats. It also has no cholesterol or saturated fat.
You don't have to just use chickpeas. "A homemade tofu and bean hummus can work; this can be dipped into fresh carrot, celery or red pepper crudites," says Nikki Harris. 
Eggs are a great source of high-quality protein, vitamins and minerals. 
Eggs can be eaten at breakfast, lunch or dinner and they can be used in a variety of dishes such as omelettes, quiches, souffles and cakes. But they also make a great afternoon snack.  "Line a muffin tray with parma ham, break an egg in the middle and either smother with cheese and/or herbs. Bake in oven at 180C for 15 mins and eat hot or cold," says Nutritionist Issy Warwick.
Chocolate doesn't have to be off the menu.
Good quality dark chocolate in itself offers many health benefits. It has been proven to be beneficial for our heart, brain, and weight. "Dark chocolate can help lower blood pressure, which is important as we head towards the menopause as cardiovascular disease is more of a risk."
Why not try our cashew and almond chocolate mousse?
You can find out more about our healthy snack boxes here.