With many of us heading back to work again, packing lunches and snacks are on the agenda once more. Whether you're meal prepping to save money or subscribing to our healthy snack boxes for all your snacking needs, you're going to need a snack box for it-especially if you're commuting and plan to snack on long journeys or in the office. Why not follow our blog post on constructing your own homemade healthy snack boxes or simply subscribe to our monthly snack subscription to take the hassle out if it instead! 
Once you've decided what to pack, there's lots of different snack boxes on the market for different needs and you'll need to consider the material it uses; the size and the functionality (do you need lots of different compartments or a firm lock to avoid spilling liquids?).  We've rounded up some of the best types to keep all of your healthy choices in one handy place…
One of the most popular types of best snack boxes are bamboo snack boxes. They have a quality that is hard to match and are surprisingly affordable. Unlike plastic, bamboo snack boxes tend to be microwave safe for heating up leftovers and tend to be far more durable and long-lasting. What's more, the lid makes a great impromptu chopping board. Bamboo is also great for the environment and overall a great eco-buy. On the downside, bamboo boxes tend to be smaller than other types.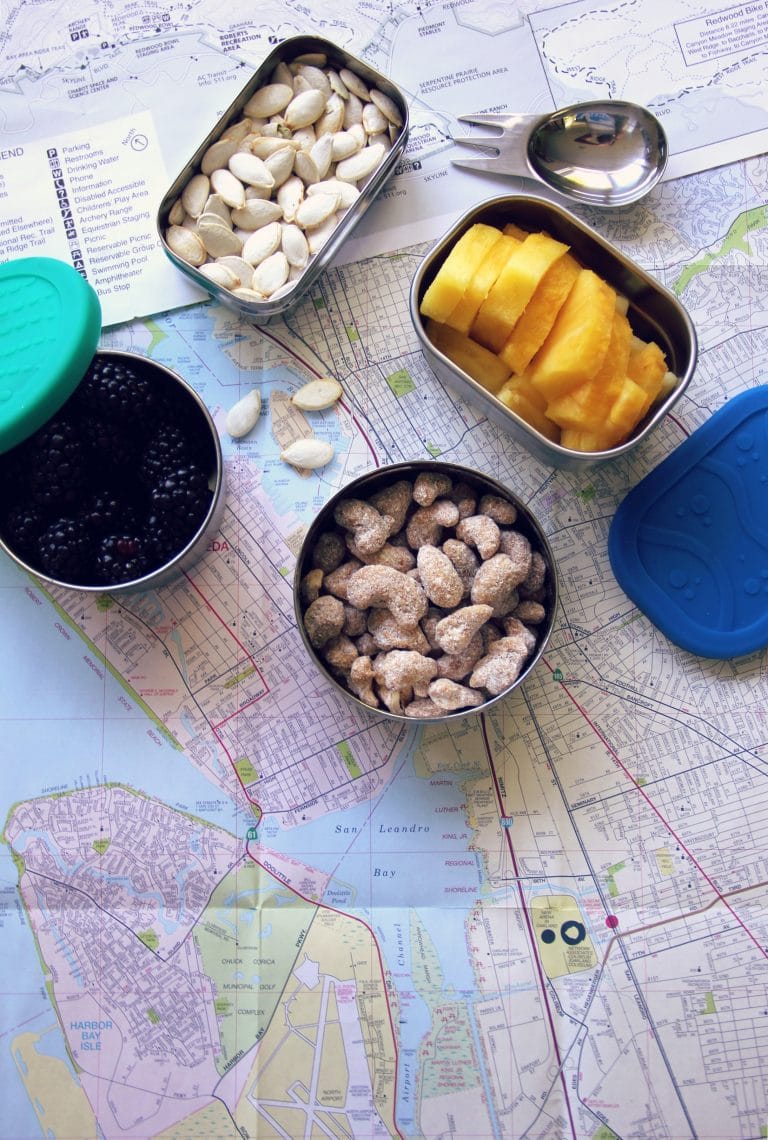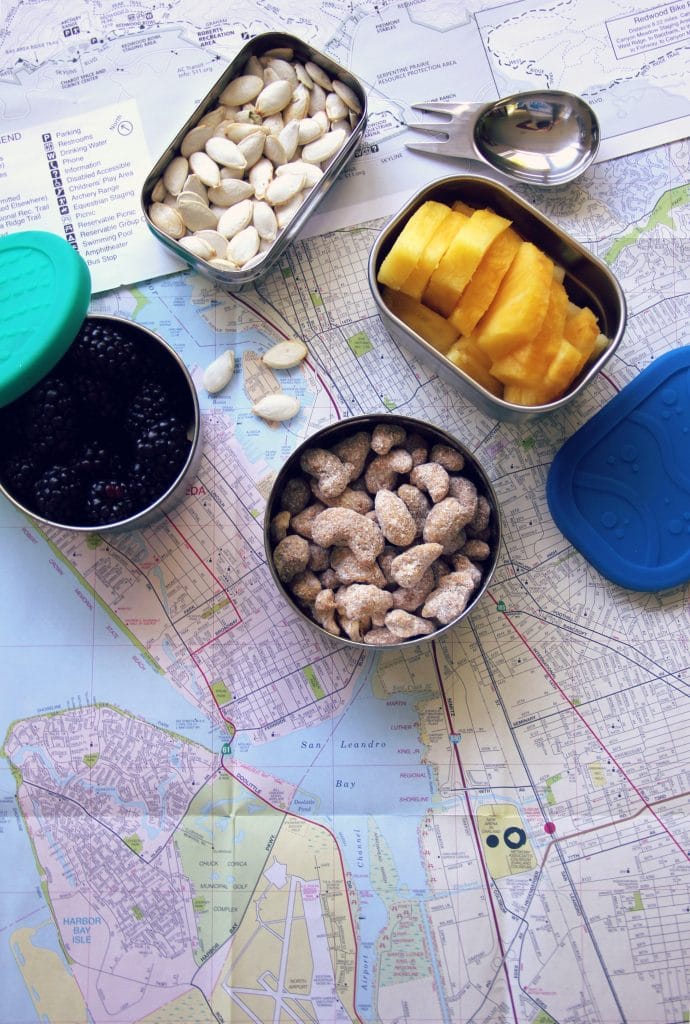 Metal snack boxes are a good choice for anyone who has frequent commutes and wants to perhaps store lunches as well as healthy snack boxes. By their nature, the design of metal boxes is durable and leakproof, making them safe to use on long trips or flights. If you have a little one who loves to break into your snack box then metal is also a great choice as they're pretty much unbreakable. 
Usually made from steel which is very easily recyclable, your box will be able to be reused and recycled once finished with it.  We love Smidge's stainless steel lunch boxes.
Whilst not as eco-friendly as metal or bamboo boxes, plastic snack boxes still have their place and are much better than using disposable plastic-such as cling film or foil. The fact you're reusing the plastic by using your  box daily is a good thing and these are a great option if you're looking for a lightweight option if you're already lugging around your laptop in your workbag. Plastic boxes often come in lots of different sizes (with mini snack boxes ideal for storing things such as chopped fruit) and are very easy to wipe clean. The downside is they tend to not be as durable as boxes made from materials such as metal.
4. Multi-compartment boxes
Rather than packing several different snack boxes, why not use a multi-compartment snack box for your commute instead? This is ideal if you have a range of different snacks and want to separate them-either for different parts of the day or to avoid mess and spillage (for example if packing liquids or dressings). They're also ideal for storing cuttlery too.
Finally, an alternative to a snack box is to use a lunch tote/lunch bag instead. These have one major advantage for snack lovers: they're far roomier and not usually square-shaped so you can fit more snacks in! You can use a cool bag option for keeping snacks cool and they make a great on-the-go carrier for all the amazing British snack brands you'll find in our healthy snack subscription.
We hope we've given you some ideas for finding the perfect home for all your snacks! If you're looking for some inspiration on what to pack in your box, then do checkout our other posts below….