Looking to make your own homemade healthy snack boxes but aren't sure where to start? We've rounded up some of our top tips for making your own homemade healthy snack boxes and included some recipes to give you some inspiration. Don't have the time to prep them in advance? Simply grab a lunchbox and a subscription to our vegan, sugar sensible healthy snack boxes instead. We deliver a range of healthy snacks direct to your door to make your own at home healthy snack boxes for school, work, travelling or busy days.
1. Use veggie sticks in your homemade healthy snack boxes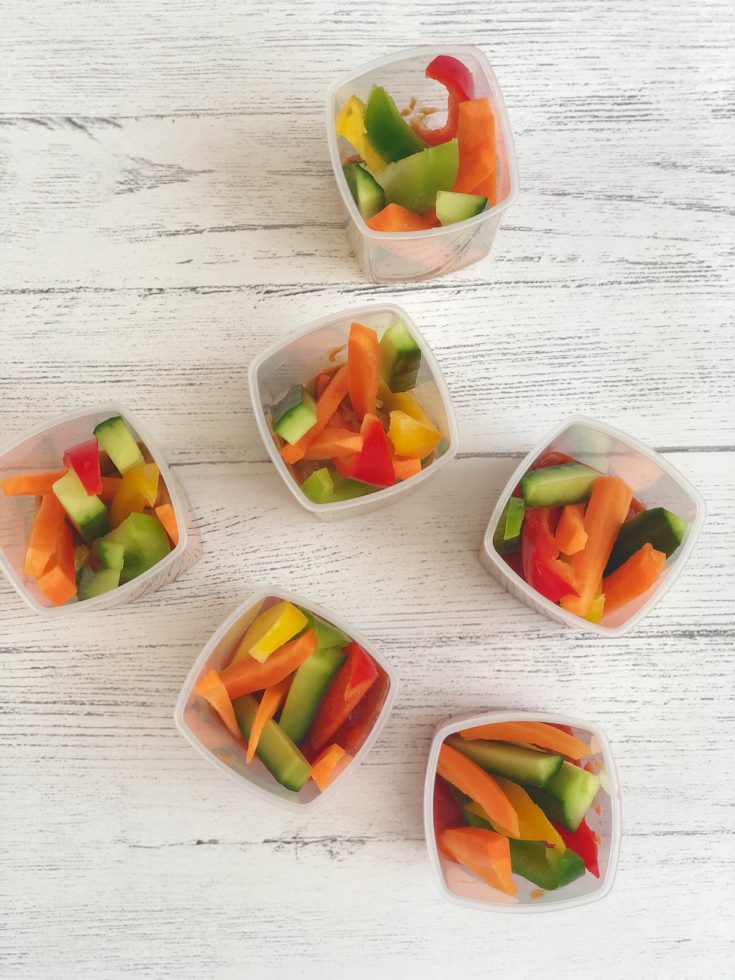 Veggie sticks and dip are always a great staple for your homemade healthy snack boxes. We love this guide to veggie sticks and dips  which gives you loads of ideas for the best veggies to prep in your healthy snack boxes and also the best dips to go with them.
2. Pack muffins in your healthy snack boxes
3. Create a mix of protein and fibre
We often think of getting the mix of sweet and savoury but another tip is to use a balance of protein and fibre in your homemade snack boxes; to help them keep you fuller for longer.
Good protein sources for homemade healthy snack boxes include boiled eggs, avocado and cooked meats (all easy to store cold and eat quickly).
Things like sliced apple, carrots, cucumber and chickpea-based hummus and a fibre boost too.
Ideal if you are in a hurry and left without lunch or dinner-at least you'll know your snack box will cover your nutritional needs.
4. Dried nuts and fruit make a great healthy snackbox staple
We've thought about vegetables but don't neglect fruit too. Fresh fruit works well but so does dried fruit; which can work out cheaper if you buy in bulk. Add some nuts to your healthy snack boxes too-almonds and cashews work great for this and are a great source of healthy fats and vegan protein.
5. Batch make sweet treats