We've started 2021 off with a bang as we know everyone can do with a little extra treat right now. We hope you're all coping OK with lockdown and that we have brought a little bit of joy into your homes.
Our mini box contains a selection of items from the full size box.
Let us know in the comments which your favourite was or which snack you'd like to see make a return! 💚
Nexba Coconut & Mango Drink
A vibrant, lively number, this is your one-way ticket to the Caribbean. Creamy coconut meets fresh mango and both of them just keep on giving. Relax in your favourite deckchair for a totally tropical ride. Grass skirt optional.
Made with pure English mineral water from a place where the air is clean, and the birds freely chirp in the trees. Nature at its finest. No sugar or artificial nasties, naturally.
Ingredients: Purified Sparkling Water, Nexba's Natural Sweetener Blend (Erythritol*, Stevia Extract), Citric Acid, Natural Flavours. *Erythritol is the science-y way of saying the naturally occurring sweet part of pears and melons.
V02 Vegan Cherry-ific Wholegrain Energy Bar
This cherry and dark chocolatey wholegrain bar is a taste sensation. Enjoy this flapjack heaven with a cuppa or pop it in your gym bag. Made with ethically sourced local ingredients.
Ingredients: Wholegrain OATS, Dates, Coconut Oil, Chicory Root, Dark Choc Chips (5%) (Sugar, Cocoa Mass, Cocoa Butter, Emulsifier: SOYA Lecithin), Tapioca, Acerola Cherry Powder (1%) 0.6gms per bar.
Head to www.vo2vegan.co.uk to get 20% off using code 'treat'
FitBites Blueberry & Nuts Protein Bite
100% Natural Artisan recipe. The sumptuous taste of blueberries and its vast health benefits will simply leave you refreshed and ready to tackle your day ahead! The bites include Pea Protein to help ensure you receive the best nutritional boost and aid muscle recovery.
It is Gluten Free, Vegan, a Source of Fibre, has 6 ingredients and 102 calories only!
Fit Bites are presented as a ball and are the perfect way to indulge in a nutritious snack. The ball can be squeezed to 'pop' from the packaging and unlike typical snack bars, the balls can be opened and consumed by using one hand only. This makes it very convenient and ideal for consumers such as cyclists as not only enables to consume the snack on the go but also makes it safer to do so.
The 30g ball is the perfect size and weight for a bite and its nutritional ratio of 3-2-1 (carbohydrates-protein-fibre) will sure provide you with the optimum nutritional balance to get the best start to your day!.
Health Benefits:
Pea protein is a complete vegan protein. This means it contains all 9 of the essential amino acids that you need to effectively build muscle.
Almonds are a source of vitamin E, copper, magnesium, and high-quality protein
Blueberries are the king of Antioxidant Foods, they can neutralize some of the free radicals that damage your DNA, which may help protect against ageing and cancer.
Dates are a good source of various vitamins and minerals, energy, sugar, fibre and are wonderful at helping regulate blood sugar (plus super yummy).
Raisins are packed with energy and are rich in fibre, vitamins, minerals, can aid digestion, boost iron levels and keep your bones strong.
FitBites are the original Artisan Snack Balls made with SIX wholesome ingredients only. Whilst the vast majority of commercial snacks in the market contain dozens of complex and ultra-refined ingredients, FitBites are Simple, Natural, Tasty and Nutritious.
Why Eat FitBites? Because their healthy natural ingredients will ensure you receive the best snack experience.  Whether you are an active individual, sport person or simply leisuring, FitBites are the perfect on-the-go snacks. Their simple recipes and innovative packaging will ensure you are conveniently nourished at any time.
With a natural ratio of 3,2,1, FitBites provide the optimal consumption of carbohydrates, protein and fats. Together with high fibre and around 100kCal per snack, it will be easy to control your food balance.
For best results, FitBites should be eaten about half an hour before exercise and approx. every half an hour into the exercise to prevent hunger and ensure steady supply of energy to the muscles. FitBites can also be eaten as a snack between meals or during long busy days to help sustain correct energy levels.
Ingredients: Dates, Almonds (nuts), Raisins, Pea Protein, Blueberries, Natural Blueberry Oil.
Grab 20% off on the Fitbites site with code January20.
The Great British Porridge Company Chocolate Porridge
How wonderfully indulgent! Luscious cocoa butter and cocoa powder mingle to form real, rich chocolate pieces that melt and swirl into the coconut creaminess. All balanced with oats, flaxseeds and chia seeds. A smooth operator for all ages. 100% natural ingredients.
Ingredients: Gluten Free Oats, Dates, Coconut Cream, Chocolate Pieces (7%) (Cocoa Butter, Cocoa Powder, Dates), Chia Seeds, Flaxseed, Himalayan Rock Salt.
Boost Your Bowl Chocolate Hazelnut Porridge Topper
If you are a Ferrero Rocher fan, this will be your pick! Get your chocolate fix with an added hazelnut sensation. buckwheat groats give the extra crunch factor. We thought they'd make a great addition to the chocolate porridge also included in the box – this is pimping up your porridge like no other!
Boosted with reishi mushroom powder – reishi is a very potent adaptogen. We want to bring adaptogens into our body so that we can better cope with chronic stress and slowly bring balance back into our lives. By addressing the adrenal glands and working as an adaptogen it also helps increase our concentration and focus. Reishi is high in antioxidant flavonoids such as quercetin, rutin, myricetin and morin.
Ingredients: Dates, coconut, buckwheat, cacoa 5%, flax seed, reishi mushroom, natural flavour.
Grab 20% off all toppers & porridge blends using code TREATTRUNK at www.boostyourbowl.com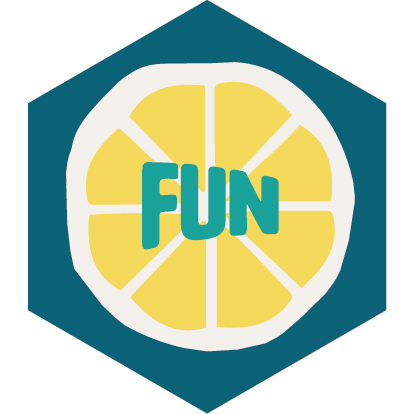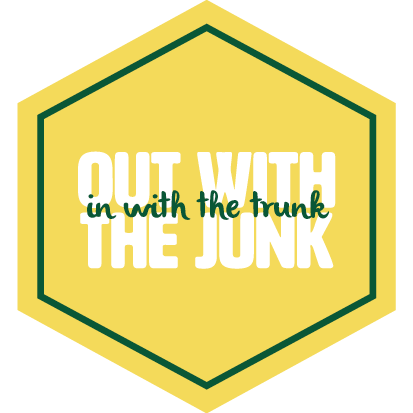 Untouched Foods Raw Cacao Chickpea Fudge
We adore this chickpea fudge – who'd have thought?! With only 4 ingredients this makes a super simple real food treat when craving a sweet treat.
Some Health benefits of cacao:
-Heart health- Thanks to the flavanol content of raw cacao it has been proven to improve heart health
-Reduces fatigue – Not only due to the flavanol content but also to the magnesium content raw cacao has also been proven to reduce fatigue and increase alertness
-Improves gut health- Cacao powder has a fiber content of 33% allowing it to improve digestion and nutrient absorption
-Stress relief – As raw cacao is high in both magnesium and potassium it can positively impact mood and reduce stress levels. These effects are often advertised in dark chocolate
Ingredients: Muscovado Sugar, Coconut Oil, Chickpeas, Raw Cacao
Boostball Choca Mocha Keto Boostball Burners
Chocca Mocha Doodah! That coffee/chocolate hit, feeding you the fuel for your day no matter how hectic life becomes. Your fave Mocha straight up in tasty bite size mouthfuls – low in sugar and a source of fibre. Oh, & no need to pay extra for the dairy free alternative, there's no dairy here, no way Jose – giving any barista a run for their money! Fancy a chocolatey coffee hit to support your keto diet? Boostball have your back!
They contain only natural ingredients, are vegan, and low carb as well as being packed in 100% compostable packaging in a grab and go format. Making these Keto Balls the perfect on-the-go snack!
Ingredients: Organic Cocao Butter, Creamed Coconut, Toasted Coconut Chips, Desiccated Coconut, Peanut butter, Cacao (7%) Cacao nibs(8%), Coconut MCT oil, Defatted Peanut Powder, Brown Rice Protein, Organic Tapioca Fibre, Natural Sweetener: Erythritol, Coconut Flour, Natural Emulsifier: Sunflower Lecithin, Natural Sweetener: Stevia, Natural Coffee Extract (0.4%)
Bonsan Organic Hazelnut Brownie Cookie Melt
Vegan cookies with an epic squidge-factor. These small but mighty mouthfuls are absolutely vegan, raw, gluten free and refined sugar free. No funny business – they're naturally sweet and salty with rich cocoa, organic dates and pink Himalayan salt. If you are a hazelnut chocolate fan, get ready to enjoy this creamy dream for an oozy snack moment.
Organic
Vegan
Gluten Free
Refined Sugar Free
Raw
Palm Oil Free
Ingredients: Dates*, Oats* (Gluten Free), Agave Syrup*, Cocoa Powder*, Roasted Hazelnut Butter* (6%) (Hazelnuts*), Prebiotic: Blue Agave Inulin*, Cocoa Butter*, Vanilla Oil*, Pink Himalayan Salt *= Certified Organic Ingredients
www.bonsan.co.uk 
Well & Truly Smokey Paprika Crisps
Shockingly smokey, tucking into these naturally paprika-flavoured corn crisps is like committing a little legal arson on your tastebuds. They're crunchy as hell and devilishly tasty — and totally guilt-free. No need to confess any snack sins here. Vegan friendly.
Ingredients: Corn, Sunflower Oil, Rice Flour, Salt, Spices, Natural Flavouring, Onion Powder, Garlic Powder, Herbs, Natural Antioxidant (Rosemary Extract). May contain traces of Milk, Soya & Mustard.
Eloments Bourbon Vanilla Vitamin Tea
Eloments Bourbon Vanilla chai is pure comfort – a warming blend of black tea, cardamom, clove and cinnamon finished with a shot of old-fashioned, creamy vanilla from Madagascar and enriched with organic nutrients.
Bourbon Vanilla has a cult following due to its unique balance of delicious flavours.
In a world of mass production, this tea is the antithesis to that; grown on small-scale farms by people who work with their environment, not against it. It will inspire you every morning.
Each tea bag contains 8 of your essential vitamins and minerals including vitamin B1, B2, B3, B5, B6, B7, B9 and Vitamin C, all derived from nutrient rich herbs, fruits and botanicals.
Certified Organic
Certified Fairtrade
GMO Free
Vegan
Plastic Free Tea bags
Recyclable pack
Free from: Gluten, Dairy, Soy, Nuts
Sugar free
Bourbon Vanilla tea is sourced from two Fairtrade co-operatives the lush Sri Lankan highlands. With the help of a local (and fabulous) fair trade business called Bio Foods (Pvt) Ltd, the co-ops now farm over 24,400 acres and specialize in organic farming.
Eloments Citrus Boost Vitamin Tea
Eloments Citrus Boost is a fresh and zesty combination of lemongrass, lemon verbena and fragrant ginger, blended with a naturally sweet China green tea and enriched with organic nutrients.
Try Eloments' Citrus Boost as a bright and zingy addition to your morning routine, or enjoy a cup for a refreshing mid-afternoon cleanse.
Each tea bag contains 8 of your essential vitamins and minerals including vitamin B1, B2, B3, B5, B6, B7, B9, C and zinc, all derived from nutrient rich herbs, fruits and botanicals.
Eloments have been sourcing herbs and spices from a sustainability focussed company in Sri Lanka called Bio Foods for years now, as they never fail to delivery quality produce. The China green tea used in Citrus Boost is also a long-time favourite of their customers.
Historically, tea farmers have struggled to achieve a reasonable price for their tea leaves, but Fairtrade guarantees a minimum price per kg which is around 260% higher than the avg price.
Nucao Vegan Chocolate Coconut Cinnamon
Refreshing shredded coconut and spicy Ceylon cinnamon make this variety a mild delight, with a little something added. Sometimes we feel less is more.
Long lists of ingredients and artificial additives? No thanks! Nucao's motto is simple: Organic. Plant based. Naturally nutritious. With coconut blossom sugar, plant power from hemp seeds & Just 7 natural ingredients. Wrapped in home-compostable packaging.
Ingredients (100%-organic): cacao mass, hemp seeds (21%), dried coconut blossom nectar, cacao butter, coconut flakes (8%), almonds, cinnamon (1%), acerola. May contain traces of other nuts.
One Earth Dried Pineapple
Did you know the Kannara variety of pineapple is one of the sweetest varieties in the world? One Earth have freeze dried it to lock in all the nutrients whilst giving it a crispy texture. The pineapple is sourced with love from a social enterprise in Kerala providing skills training to tribal communities. They are freeze dried not fried to lock in all the nutrients.. They are high in fibre, only 71 calories a portion and are 1 of your 5 a day.
-High in fibre
-Vegan friendly
-100% natural
Ingredients: 100% Pineapple
One Earth were awesome enough to provide us with code 'treattrunk' which offers 10% off at oneearthorganics.co.uk. You can also nab an additional 10% off if you sign up to their newsletter!
One Earth Dried Mango
Did you know the Alphonso mango is known as the 'king' of mangoes due to its rich colour and flavour! One Earth have freeze dried it to lock in all the nutrients whilst giving it a crispy texture. The mangoes are sourced with love from a social enterprise in Kerala providing skills training to tribal communities. They are freeze dried not fried to lock in all the nutrients.. They are high in fibre, only 71 calories a portion and are 1 of your 5 a day.
-High in fibre
-Vegan friendly
-100% fruit
Ingredients: 100% Mango
One Earth were awesome enough to provide us with code 'treattrunk' which offers 10% off at oneearthorganics.co.uk. You can also nab an additional 10% off if you sign up to their newsletter!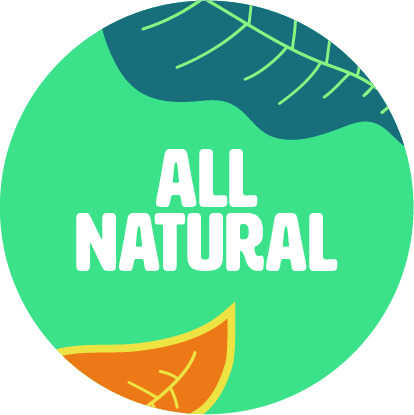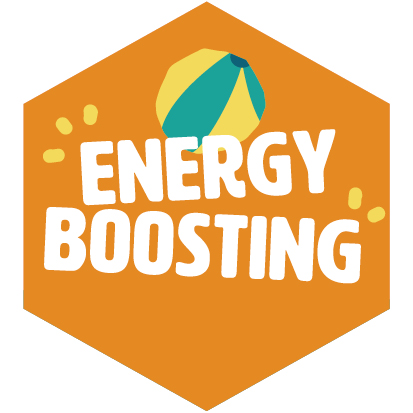 Raw Gorilla Cacao & Lucuma Munchies
Breakfasts, snacks & chocolate re-invented – Raw Gorilla don't mess with nature. And why would they? Nature rules. Nature is balanced. Nature is delicious.
All products are 100% natural; no processing, no refining, no cooking. All products are naturally fibre & protein rich.
All packaging is fully recyclable, using post recycled board and vegetable dyes. The film is compostable. Not just good for you, good for the planet too.
Raw Gorilla don't puff up their products with cheap empty ingredients & their proteins are natural – no whey Jose!
There is not one grain in sight, making our products suitable for those who avoid grains, gluten, wheat or oats. Grain based foods can leave you feeling bloated and tired. Raw Gorilla decided to use buckwheat, which is actually a seed full of goodness and is particularly rich in the proteins lysine & arginine. The buckwheat seeds are left completely unrefined and unprocessed, thus maintaining all nutrition.
Ingredients: Buckwheat, Sunflower Seeds, Dates, Raisins, Dried Figs, Almonds, Cacao Powder (3%), Lucuma Powder (1%), Vanilla, Lactobacillus Bulgaricus 1 Billion.
Grab 20% off more munchies at Raw Gorilla using code Munchies20
Raw Gorilla Lemon & Chia Munchies
Use as a delicious breakfast, as part of a bowl with coconut yogurt & fruits, or as an anytime munch, a delicious addition to deserts.
10g protein —fibre rich—no added sugar— added probiotics—no toxins or additives —vegan— paleo friendly —gluten & grain free —activated—raw—high quality fairly traded ingredients—unrefined—unprocessed—100% natural & organic & nut free
Winner of free from award 2019
Sweet, but naturally so!
Free of grains, gluten, dairy, wheat, oats, soy, preservatives and toxins.
Soil Association Organic Certified and Vegan Society Certified
Raw Gorilla use activated nuts & seeds (they take a bath!) They don't cook anything, instead they soak, activate and dehydrate to optimise nutrition. Soaking removes enzyme inhibitors- just the same as in nature when it rains on seeds they become alive. This process many believe makes for easy absorption in the digestive system & cooking anything over 42°C kills nutrients. So instead they dehydrate below this temperature or cold press, keeping them 100% raw and alive with all the original nutrition. Just as nature intended.
With raw food some people have found you eat less for more energy & boost your immune system! Because all the nutrition is intact.
An article in live science said that high levels of sugar is bad for you a because it has calories, & because if you have diabetes or a diabetes-related condition — let's say high blood fat levels — then having sugar will increase your blood sugar and your triglycerides, which is a risk factor for heart disease. (Triglycerides are a type of fat in the blood.)
In the case of diabetes, the person is either not producing insulin, or are resistant to it. Without insulin, eating sugar will increase blood sugar.  But, essentially, diabetes is not just about blood sugar. It's about, blood sugar and triglycerides, and lipid levels. Sugar is very calorie-dense. So you can easily consume a lot of sugar in soft drinks, and in all kinds of food that contain added sugar. Raw Gorilla are sweet, but naturally so! Using ingredients known for their prebiotic & low or zero carbohydrate values (in their KETO products) and natural fruits and plants in all other products.
Ingredients: Raisins, Sunflower Seeds, Chia Seeds, Lucuma Powder (3.79%), Lemon Oil (0.20%), Lactobacillus Bulgaricus 1 Billion
Grab 20% off more munchies at Raw Gorilla using code Munchies20
Pico Organic Hazelnut Mylk Chocolate
Hazelnut & chocolate are the perfect combo but so many chocolate products out there taste sickeningly sweet, spoiling the experience and adding unwanted calories and sugar spikes. Pico have found the perfect balance of sweetness which doesn't leave you craving more of the addictive sweet stuff.
Pico's hazelnut mylk chocolate is the result of hard work, patience and dedication to the art of chocolate-making. Their Swiss master chocolatiers source Forastero cacao from the Dominican Republic and blend it with the gentle nuttiness of hazelnut pieces to create an easy eating masterpiece.
Pico live and breathe the art of chocolate. It's the blending of craft and ingredients with skill and balance, imagination and know-how.
Always authentic, like fine art should be, Pico is the bringing together of art and incredible chocolate like you've never tasted before – vegan, certified organic and ethically sourced.
Ingredients: Cocoa solids (cocoa butter, cocoa mass), organic sugar, inulin, hazelnut, piece (10%) Ground Hazelnut (8%), Vanilla Pods. May contain almonds.
The Coconut Collaborative Banoffee Little Pot
When you need a little natural sweetness… Super smooth and creamy, these are perfect for a little treat during the day when the sugar monster strikes.
Ingredients: Coconut Milk (43%), Water, Coconut Oil, Cocoa Butter, Coconut Sugar, Dark Brown Sugar, Corn Starch, Peruvian Carob, Stabiliser (Agar, Guar Gum), Natural Banana Flavouring, Natural Toffee Flavouring, Natural Caramel Colour, Salt, Emulsifier (Mono and Diglycerides). Produced in a factory that handles dairy and nuts.
*Best enjoyed chilled or can be stored at ambient condition
Profusion Organic Double Chocolate Brownie Protein Bar
Profusion's Double Choc Brownie Protein Bar is filled with plant-based protein and covered in an irresistible coating of organic dark chocolate for next level taste. It's a pro treat for any time of day – just grab and go!
Ingredients: Dates* (20%), Protein Blend* (19%) (Pea*, Rice* and Almond* Protein in varying proportions), Agave Syrup*, Dark Chocolate* (18%) (Cocoa Mass*, Raw Cane Sugar*, Cocoa Butter*, Cocoa Powder*, Vanilla Extract* [Total cocoa solids not less than 73.8%]), Roasted Peanuts*, Roasted Almonds*, Cocoa Powder* (4%), Maca Powder*, Pink Himalayan Salt  *= Certified Organic Ingredients
shop.profusionorganic.co.uk
Katie's Food Co Mixed Herb Banana Crisps
A healthier alternative to the traditional crisp. Everyone loves crisps, but it's a guilty indulgence. Here is a healthier option that doesn't sacrifice on taste, these crisps will satisfy your cravings and make your tummy happy.
EAT GOOD….FEEL GOOD….
Vegan
All natural
Lower Sugar – green or unripe bananas are much lower in sugar
A good source of resistant starches
No preservatives
1 of your 5 a day
Dairy & Gluten Free
10% of profits invested back in local farmer through Green Net Charity A good source of potassium
No Preservatives
Non-GMO
No MSG Added
0 Grams Trans-Fat
Ingredients: Banana, rice bran oil, fructose powder, salt, mixed herb natural flavour, thyme, garlic, parsley, yeast extract
Katie's Food Co Sweet Chilli Banana Crisps
What's the difference between Banana Chips and Crisps? -At present only Cavendish & plantain Banana Chips are available in the UK. This is the difference.
The sweet, creamy, and fragrant Hom Thong bananas, also known as Gros Michel, were once the dominant export banana to Europe and North America.
In the 1950's the Panama disease wiped out vast tracts of 'Gros Michel' plantations in South America and Africa, but the cultivar survived in Thailand.
Katie's Food Co uses only sustainably grown Hom Thong bananas sourced from small family-owned farms. Our Hom Thongs are the original flavourful strain of the Gros Michel bananas. Although they are more sensitive to their environment, requiring extra care in growing, we chose to use them to preserve this tasty species by supporting the farmers who grow them.
Banana, Rice bran oil, Fructose powder, Salt, Chilli, Garlic, Onion, Lemongrass, Vinegar, Yeast extract, Sweet chilli natural flavour
LoveRaw Vegan Chocolate Butter Cups – Peanut Butter
No words can really describe LoveRaw's iconic vegan peanut butter cups. If ever there were a match made in heaven it would be peanut butter and chocolate. A fluffy and delicious Peanut Butter centre with their iconic vegan milk chocolate on top!
Cajuu Vanilla cashews
African Vanilla, Cajuu's own salted caramel blend combine to create a healthy yet indulgent buttery taste. Plastic free and eco-friendly packaging.
VEGAN, GLUTEN-FREE, ALL NATURAL, 100% PLASTIC FREE & RECYCLABLE PACKAGING
Ingredients:  Roasted Cashew Nuts (Nuts), Grape Juice, Lemon Juice, Salt (1%), Brown Sugar, Natural Vanilla Extract (1%), Natural Caramel Extract (1%) (Packed in a factory that handles nuts and peanuts).
Cajuu were kind enough to provide a code for 20% off at cajuu.co.uk using code TTJAN2021
Cajuu Tangerine bites
Sumptuous tangerine and orange notes merge wonderfully in these exquisite, roasted cashew nut and date Bites.  Plastic free and eco-friendly packaging.
VEGAN, GLUTEN-FREE, ALL NATURAL, 100% PLASTIC FREE & RECYCLED PACKAGING
Ingredients:  Roasted Cashew Nuts (Nuts) (49%), Dates (49%), Grape Juice, Rice Starch, Orange shavings, Natural Tangerine Extract, Natural Orange Extract (Packed in a factory that handles nuts and peanuts).
Cajuu were kind enough to provide a code for 20% off at cajuu.co.uk using code TTJAN2021