Now autumn is well and truly here, we've gathered up a whole range of snacks to accompany you on morning walks, the daily commute or nights curled up in front of the TV. We've even included herbal tea to warm you up on the cold mornings that are soon coming our way. And since it's harder to roll out of bed in the colder, darker mornings we've included some great breakfast options, as well as plenty of snacks for breakfast-on-the-go too. As always, everything in this months box is vegan.
N.B Our mini box contains a selection of items from the full size box.
Clearspring Organic Tamari Roasted Almonds
Enjoy the naturally delicious flavour of the highest quality, organically grown Sicilian almonds with Clearspring's very own Organic Tamari Soya Sauce. Roasted to perfection in small batches by craft producers in Austria, these are a great option for savoury lovers.
Ingredients: Almonds* (93%), Tamari* (7%) (Soya Beans*, Water, Sea Salt, Mirin* [Sweet Rice*, Water, Cultured Rice*]), *Organically grown
Love Chocolate Cherry Snack Bar
Dark Chocolate smothered cacao with the sweetness of cherry. This moorish vegan chocolate bar contains organic dark chocolate, cashews, dates and natural cherry flavouring.
Ingredients: Dates (21.5%), Organic Dark Chocolate sweetened with Coconut Blossom Sugar (16.5%) (Cocoa Mass, Coconut Sugar, Cocoa Butter), Nibbed Cashews (16.5%), Currants (13.5%), (Currants, Sunflower Oil (0.5%)), Sunflower Seeds (12%). Sultanas (9%),  (Sultanas, Sunflower Oil (0.5%)), Reduced Fat Cocoa Powder (6%), (Cocoa Cake, Acidity Regulator: E501), Cocoa Butter (3.5%), Humectant: Vegetable Glycerine (1.5%), Natural Cherry Flavouring (0.5%).
Pri's Puddings Hazlenut Pop Squares
Suitable for those who are gluten-free as well as vegan,  Pri's Puddings' Hazel Nutter Pop Squares are healthy, tasty, and great for the planet! Each pack contains four little pastry bites (using gluten-free oats) stuffed with scrumptious hazelnut butter. They're also 60% less sugar than pop tarts! All of Pri's Puddings are made of only 5 ingredients and wrapped in 100% recycled packaging.
Ingredients: Gluten Free Oats, Coconut Palm Sugar, Coconut Oil, Hazelnuts (11%), Cacao Butter.
Caroboo Mint Carob Chocnot
A  creamy, minty chocolate  that's not only vegan but gluten-free, dairy-free and has no refined sugar, all housed in a plastic-free wrapper.
Ingredients: Cocoa butter, creamed coconut, carob powder, organic coconut sugar, chicory root fibre, peppermint oil, emulsifier: sunflower lecithin.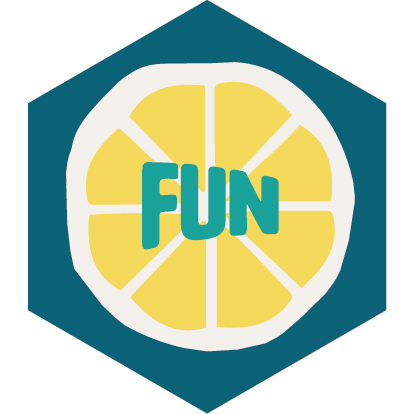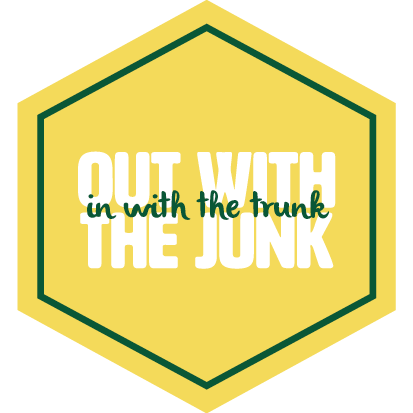 Ape Puffs Lightly Salted
Ape is known for their snacks with the best plant-based ingredients and natural flavours and these lightly salted puffs are big on crunch! As well as vegan, they're gluten-free and are baked, rather than fried, making them lower fat.
Ingredients: Rice Flour, Sunflower Oil, Coconut Flour, Sea Salt (1.4%). 
Urban Fruit Coconut Chips
A low-calorie, fibre packed snack with just a handful of ingredients. Bring some sunshine into cold autumn days with urban fruit coconut chips. They're simply sprinkled with a little sea salt and coconut blossom and never fried, making them a healthy snack with plenty of crunch.
Ingredients: Coconut, Coconut Blossom Nectar, Sea Salt
Get Fruity Strawberry Oat Bars
Cornwall-based brand Get Fruity make award-winning, healthy,  snack bars. This one is made from real fruit and fruit juice, with gluten-free whole grain oats. Baked to perfection with absolutely no artificial ingredients and no added cane sugar.
Ingredients: Fruit And Juice Concentrate (45%), (Raisins (Raisins, Vegetable Oil), Strawberries (Strawberries, Apple Juice Concentrate) (9%), Red Grape Juice Concentrate, White Grape Juice Concentrate, Strawberry Granules (2%))), Gluten Free Oats (42%), Virgin Coconut Oil, Rice Starch, Colour: Beetroot Red, Natural Flavourings: Strawberry (0.004%)
Brave Chocolate & Salted Caramel Roast Peas
Yes chocolate roasted peas might sound a little odd but believe us, you have to try these!
Each crunchy roasted peas is dipped in a rich single-origin, vegan dark chocolate with a twist of salted caramel, creating an incredibly moreish snack that's sweet, salty and crunchy! What's more, they're packed with 5g of protein and 50% less sugar than alternatives like chocolate covered nuts.
Ingredients:Yellow Split Peas (58%), Dark Chocolate (33%) [Cocoa (Cocoa Butter, Cocoa Mass), Sugar, Emulsifier: Sunflower Lecithin], Rapeseed Oil, Sea Salt, Natural Flavouring, Glazing Agent: Acacia Gum, Maize Protein, Dark Chocolate contains minimum 50% Cocoa Solids
Pulsin Enrobed Protein Bar Cookie Dough
You can't beat cookie dough but the regular kind is packed with gluten, dairy and refined sugar. This indulgent snack bar from Pulsin packs a protein punch with 15g of plant-based protein; making this one ideal for popping in your gym bag.
Made with no artificial ingredients and containing less than 1g of sugar, these bars are also gluten-free and contain no palm oil.
Ingredients: Protein Blend (Pea Protein, Faba Bean Protein, Rice Protein), Dairy Free No Added Sugar Coating (Cocoa Butter, Sweetener (Erythritol), Cocoa Mass, Chicory Fibre, Rice Flour, Emulsifier (Rapeseed Lecithin), Natural Vanilla Flavouring, Salt) (19%), Soluble Tapioca Fibre, Chicory Fibre Sweetener (Xylitol), Acacia Gum, Cacao Butter Chocolate Drops (Cocoa Mass, Sweetener (Xylitol), Cocoa Butter, Emulsifier (Sunflower Lecithin)) (4%) Humectant (Vegetable Glycerine), Water, Natural Flavourings, Emulsifier (Sunflower Lecithin), Vanilla Extract, Sea Salt, Antioxidants (Green Tea Extract, Vitamin E).
Nature's Path Maple Sunrise Cereal
The most addictive, crunchy breakfast cereal made from a mix of wholegrains-such as flax, amaranth, and buckwheat-with a dollop of maple syrup for sweetness! Organic, whole grain, gluten-free and registered with the vegan society.
Ingredients: Wholegrain Cornmeal*, Raw Cane Sugar*, Brown Rice Flour*, Cornmeal*, Yellow Corn Flour*, Inulin*, Quinoa Puffs*, Maple Syrup* (2.8%), Flaxseed*(1.6%), Natural Maple Flavour, Buckwheat Flour*, Quinoa*, Sea Salt, Amaranth*, Molasses*, Antioxidant: Tocopherol-Rich Extract, *Organic
Other Foods Ladies Fingers Okra Chips
Okra is a vegetable originally from Africa which is a great source of antioxidants, vitamin A and fibre. With just a pinch of himalayan salt and sustainably sourced palm oil, these ready to eat Okra chips are a great way to eat the vegetable without having to worry about cooking it!
Ingredients: Okra, Sustainably Sourced Palm Oil, Vegan Maltose, Himalayan Salt
Ombar centres Pistachio Raw Chocolate
Ombar is known for it's vegan creamy chocolate and this bar comes with a delicate and nutty pistachio centre. Like all of Ombar's chocolate, it's fair trade, organic, uses all natural ingredients, contains no refined sugar and is suitable for those who are gluten free as well as vegans.
Ingredients: Pistachio Paste* (24%), Coconut Sugar* **, Unroasted Cacao* **, Cocoa Butter*, Creamed Coconut*, Vanilla Extract*, Desert Salt, *Certified Organic, **Fair Trade Certified According to the Fair for Life Standard (57%), Cocoa Solids 60% minimum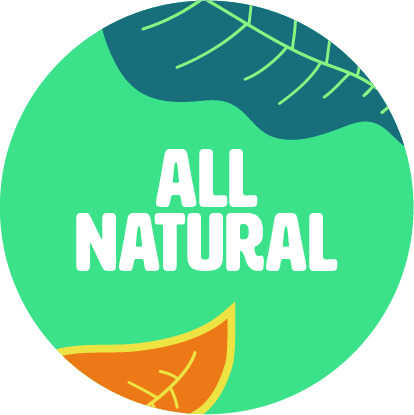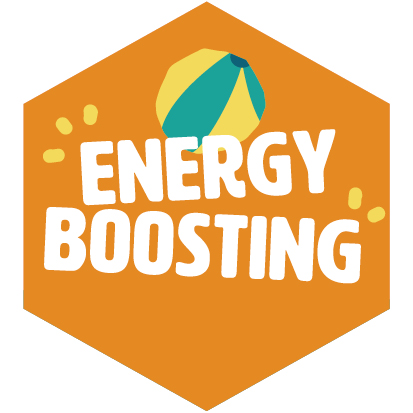 Omega 3 Wholewheat Flax Breadsticks
The Organico Omega 3 Grissini offers a great mid-morning savoury snack or a side accompaniment with meals. Made with real olive oil and omega 3 rich flaxseeds (both a great source of healthy fats) these breadsticks are so much tastier and healthier, than the regular kind! These are vegan and dairy-free but do contain wheat and gluten. They also may contain sesame.
Yogi Tea Minty Chlorella
The first of two teas by herbal tea brand Yoga is Minty Chlorella. Chlorella is a type of algae with impressive benefits but you don't need to head to the sea to find it. Just brew up with one of these tea bags. A light minty tea that is invigorating and uplifting as you start the day. 
Ingredients: Peppermint* (27%), Lemon Grass* (25%), Liquorice*, Basil*, Lemon Balm*, White Hibiscus*, Guayusa Leaves*, Moringa*, Lime*, Chlorella* (1%), Baobab Fruit*, Nettle*, *Certified Organic
Yogi Organic Ancient Green Balanced Tea
The second of our offerings from Yogi is their ancient green balanced tea. Mixing antioxidant-rich green tea and gut-friendly dried with refreshing lemongrass, peppermint and elderflower blossom. The perfect tea to give you a boost mid-morning.
Ingredients: green tea*, elderflower*, lemon grass*, peppermint*, natural flavour, dried kombucha drink*, lemon verbena*
Yumtaz Salt & Pepper Lotus Bites
Lotus Seeds are an aquatic crop used in Ayurveda and Traditional Chinese Medicine, as well as being a great source of iron. These popped lotus bites are low in calories, vegan and gluten-free, and use just a handful of ingredients.
 Ingredients: Popped Lotus Seeds (70%), Rice Bran Oil, Black Salt, Black Pepper Powder, Citric Acid 
Yumtaz Quinoa Medjool Dates Chai Spice
Another offering from Yumtaz and launching exclusively in our October box is their quinoa Medjool dates chai spice! Dates are a great natural sweetener that brings a caramel-esque flavour. These are stuffed with super grain quinoa too. You'll struggle to stop at one.
Ingredients: Medjool dates, quinoa, cashews, lotus seeds, cocoa nibs, Himalayan salt, coconut nectar, chai spice (pepper extract, ginger extract, cardamom extract, nutmeg extract, clove bud oil).
Perkier Nutty Toffee & Dark Chocolate
Perkier are known for their delicious, nut packed snack bars and this one is no different. Containing 100% of your recommended intake of B12, D and C (perfect for boosting immunity in colder months) , they also contain plenty of prebiotic fibre too.  Perfect for a quick and healthy breakfast.
Ingredients: PEANUTS (21%), Chicory Root Fibre, Dark Chocolate (18%) (Cocoa Mass, Sugar, Cocoa Butter, SOYA Lecithin, Natural Vanilla Flavouring), Dates (Dates, Rice Flour), CASHEW NUTS (8%), Protein Crisps (SOY Protein, Tapioca Starch, Salt), Caramel (4%) (Sugar, Glucose Syrup, Cocoa Butter), Puffed Quinoa, Sunflower Oil, Natural Flavouring, Vitamin C, Vitamin D, Vitamin B12. 
Knotty's Nutri Butter Gut Friendly
Peanut butter with a difference. Knotty's Nutri butter contains live cultures and chicory root to support your gut.
Ingredients: Roasted High Oleic PEANUTS (98%), Chicory (Dietary) Fibre, Baailus Coagulans GBI-30 6086 (Caneden), Sea Salt, Turmeric, Cayenne Pepper, Ginger Oil
The Yummy Company Chocolate Hazelnut Yummy
Another chocolate offering in this month (let's face it: can you ever have too much of it?).
This blends fair trade chocolate with crunchy hazelnuts and flaxy oats; using agave and rice syrup as a sweetener. The Yummy Company make fair-trade, plant-based snacks by hand in Belgium and this is one of our favourite flavours. All of their products are gluten-free and plant-based.
Ingredients: Oat flakes*, sesame seeds*, chia seeds*, Flax seeds*, chocolate (75%)*, hazelnuts*, agave syrup*, rice syrup*, sea salt.
Doisy & Dam Dark Chocolate Peanuts
These are so addictive that you'll struggle not to eat the whole bag in one sitting.  With delicious roasted peanuts covered in 58% dark chocolate and a sweet sugar shell, they make the perfect movie night snack.  All Doisy & Dam chocolate is made from ethically sourced Columbian cocoa.
Ingredients: Sugar, roasted peanuts, cocoa mass, cocoa butter, glucose syrup, rice starch, glazing agents (gum arabic, carnauba wax), emulsifier (soya lecithin), plant and vegetable concentrate (radish, sweet potato, spirulina), vanilla extract, colour (curcumin). Cocoa solids 58% minimum.