It's national picnic month this July so we're bringing you some of our favourite vegan picnic recipes to give you some vegan alternatives for national picnic month. Whether you're looking for dishes to cook before you go or sweet treats that can be prepped ahead of time, here's our favourite vegan picnic recipes for those perfect summer days.
1. Gut Friendly Aubergine Salad
The perfect plant-based vegan picnic dish; a mix of aubergine, cashew nuts, avocado, oil, and plenty of greens. Cook before and eat cold with plenty of leftovers to last for days.
2. Superfood Chocolate Fudge Brownie Bites
These no-bake brownie bites are packed with superfood powders, along with dates and dried fruit. Mix the night before, pop into a silicone dish and keep in the fridge ready to pack the next morning.
3. Probiotic vegan potato salad
A healthy vegan probiotic potato salad that's also belly friendly too!  This recipe uses apple cider vinegar, shredded apple, sauerkraut and replaces the usual dairy and egg-rich dressing with plain coconut yoghurt instead.
4. Tahini Mylk Chocolate with Fig and Roasted Hazelnuts
A healthy nut-based vegan chocolate recipe. This one uses ground almonds, dried figs, nibbed hazelnuts, and coconut sweetened chocolate. The result  is an addictive, crunchy vegan chocolate that you'll struggle to stop at one bite!
5. Healthy Apple & Blackberry Crumble
Instead of packing a plain old apple or punnet of blackberries; why not turn them into a crumble instead? This healthy apple and blackberry crumble is both gluten-free and vegan; using coconut flour, flaxseed almond, and hemp seeds for the crunchy crumble. The good news is this dish works just as well cold as it does hot, it's so easy to layer over with vegan yoghurt and pop into a reusable food container.
Scones make a great picnic snack-add dried fruit for a sweet scone or vegan cheese for the savoury kind.  This vegan scone recipe uses only a handful of ingredients and is super simple to make.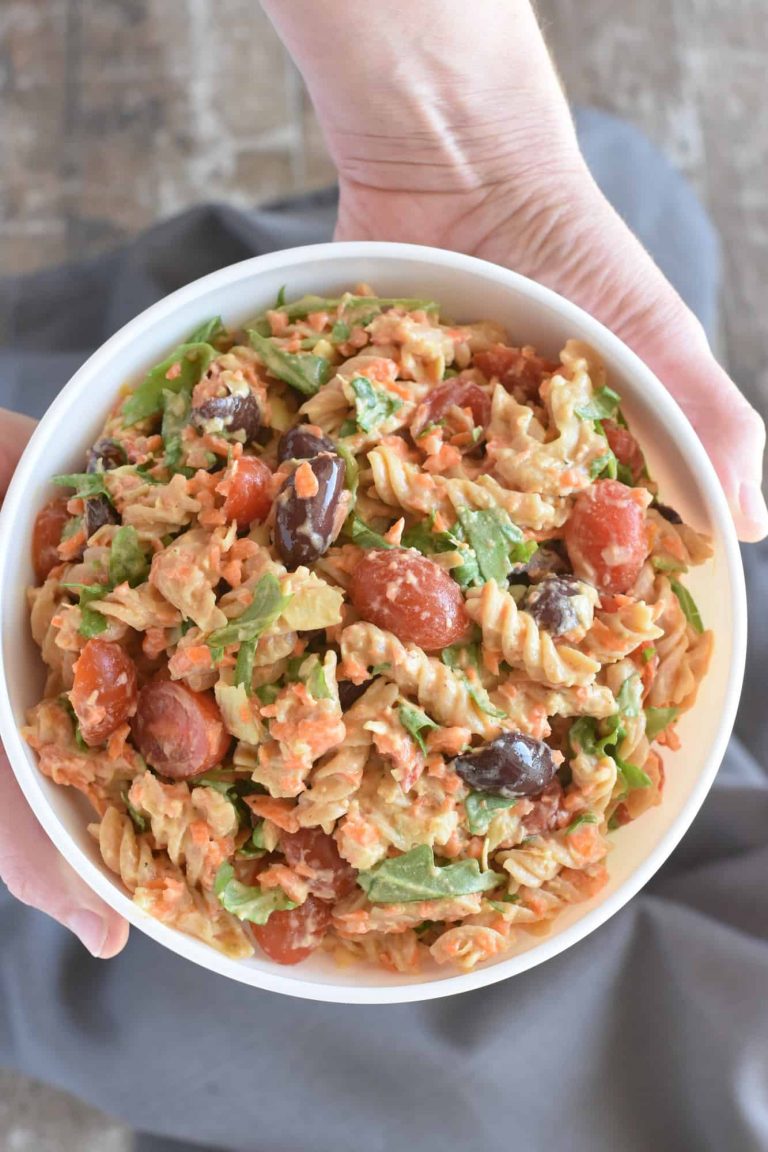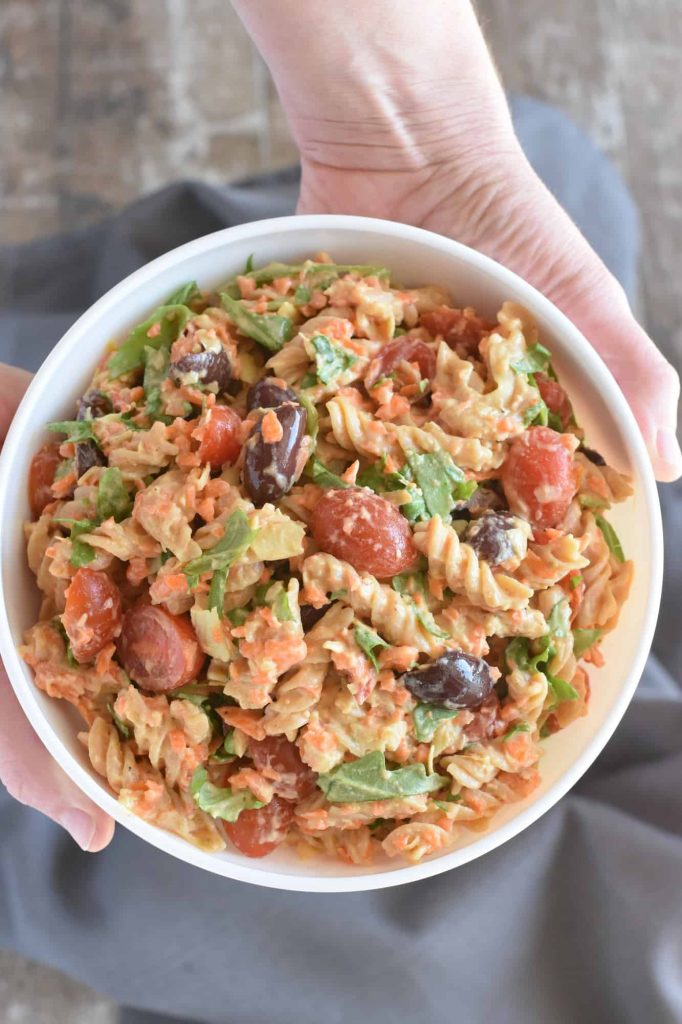 A cold pasta salad is the perfect vegan picnic staple: we love this veg packed hummus pasta salad which uses a creamy vegan hummus dip rather than the usual mayo.
8. Vegan Mexican Pasta Salad
Another great vegan picnic recipe is this spicy Mexican salad-which uses beans, chilli and Quorn (or any meat replacement of your choice). Packed with flavour as well as plenty of protein and fibre.
9. Cashew and Almond Vegan Chocolate Mousse
If you've got a coolbox for your picnic, why not pack some tubs of this homemade cashew and almond vegan chocolate mousse? This one is great for making in big portions on storing in handy snack pots-and is creamy and chocolaty without any of the dairy.
This veg-packed gluten-free plantain pizza crust provides all the crunch and gooey cheese of regular pizza but without the dairy. Perfect for fakeaway dinners or packing cold for picnics.
Finally, as well as packing some homemade vegan picnic recipes don't forget to pack some snacks too. Why not buy one of our one-off healthy snack boxes which is packed full of vegan-friendly sugar sensible healthy snacks for all your summer picnics?