With Christmas around the corner, most of us are thinking about the best corporate Christmas gifts to send to our team or clients this festive season. Whether you're looking for staff gifts to improve wellbeing or easy letterbox staff gifts that won't involve hanging around for the postman, sending your staff a corporate christmas gift this Christmas is far more than a nice gesture, it's actually the perfect business decision.  Let's take a look at the many benefits to sending your staff the perfect Christmas gift this year.
1. Corporate christmas gifts are the perfect way to make your staff feel valued
We all know the importance of making your staff feel valued. Praising performance and recognising workplace contributions are important; not only do they help improve staff retention but also help your staff's wellbeing improve. After all, happy supported workers are also much more productive ones.
According to Forbes, 94% of staff look for a corporate christmas gift from their boss that makes them feel valued whilst only 20% would opt for a generic gift voucher.
 According to another survey by HR news, almost 50% of the workforce would be less likely to look for a new job if they had recently received a bonus or gift from their boss. 
This shows it's certainly not just about the value of the item but thinking about a thoughtful corporate christmas gift for staff that helps them feel appreciated.
This could be a gift that you know is picked out to match their interest or perhaps opt for corporate personalised gifts this christmas such as our Treat Trunk gifts which can be personalised with name, any allergy info and tailored for adults, kids or a combo of both.
2. It improves productivity
Of course, at this time of year, we want to recognise staff for their contribution but they're no denying corporate Christmas gifts can also have a benefit on the productivity of your staff too. Interestingly, a study found that giving a gift to a member of your team actually improved their productivity more than giving them a cash bonus. This is because a cash bonus can often feel impersonal whilst a gift is often remembered and used for longer.  Therefore, taking the extra time to think about a gift can not only improve appreciation but also improve your productivity and make your business more effective.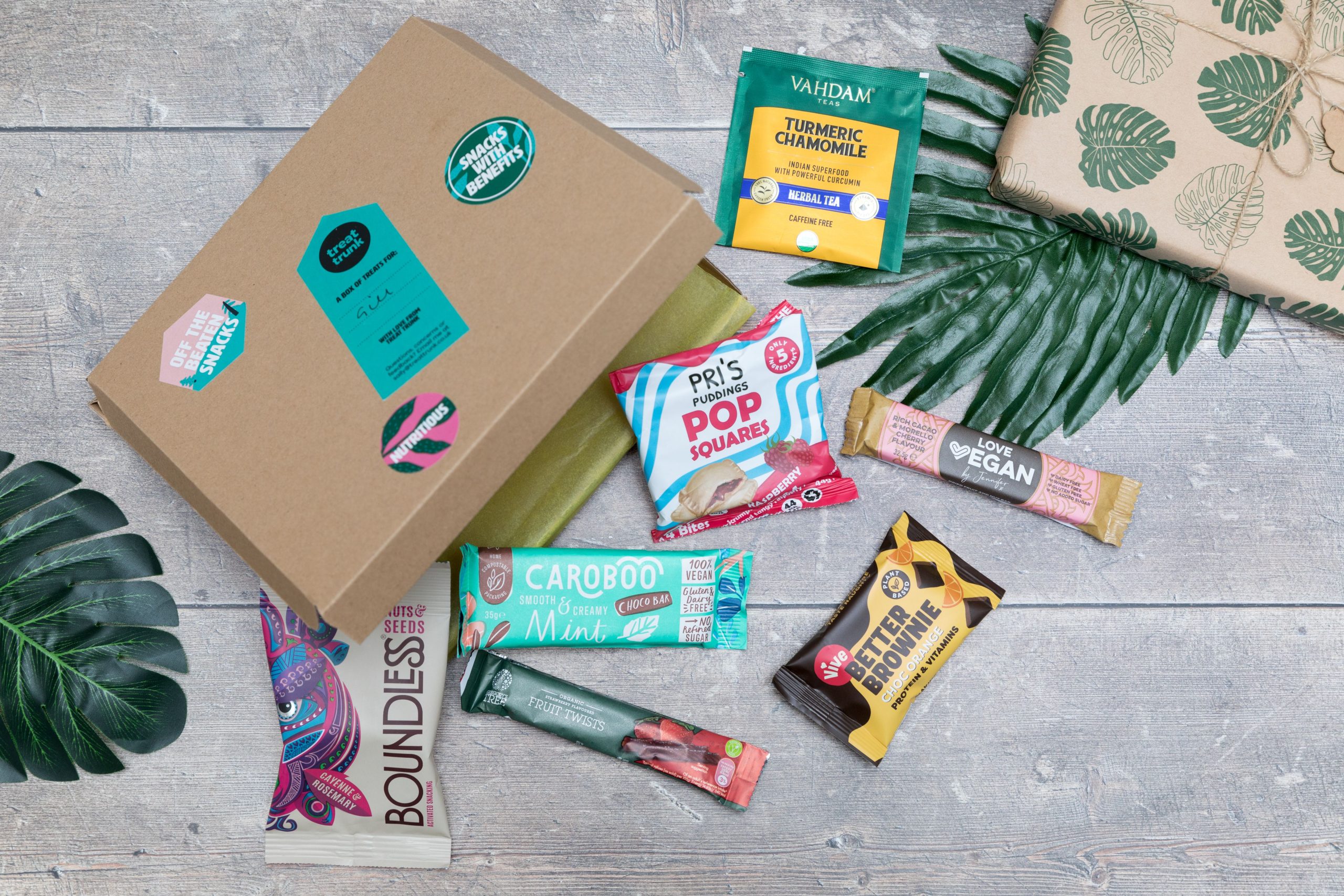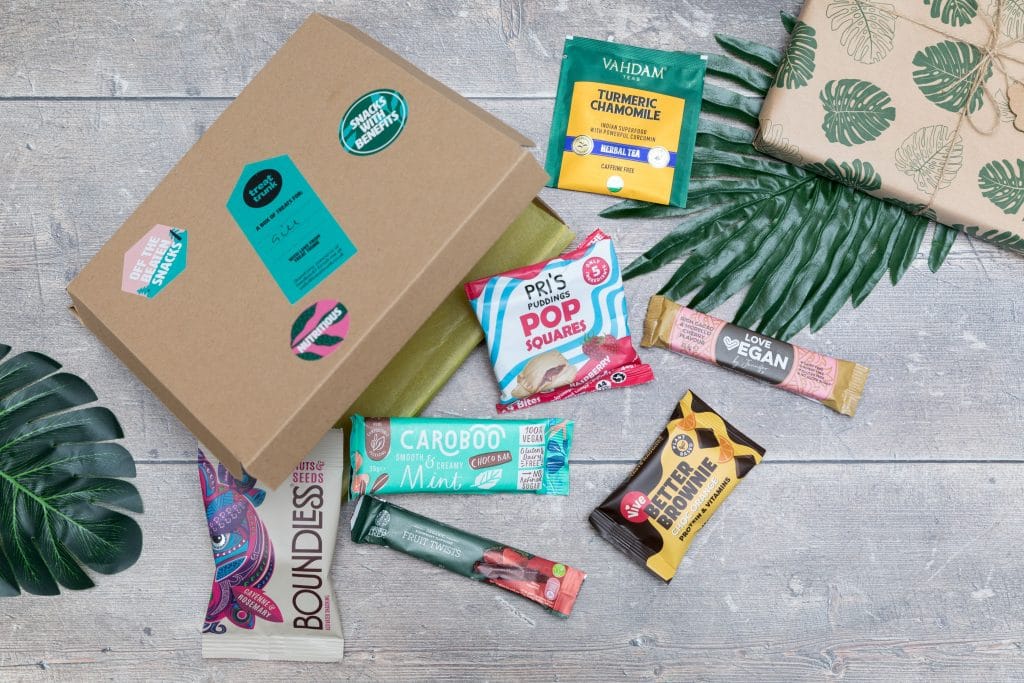 Not the main reason for gifting your staff this Christmas, but corporate christmas gifts to your staff are classed as a benefit in kind and thus tax-free. Speak to your accountant about the specifics but the general guidance is that you wish to give your staff or clients a corporate gift this Christmas, as long as it's under £50 it won't be taxable. You can also throw a tax-free Christmas party for your staff as long as it costs up to £150 a head.  Again, speak to your accountant about the potential benefits of christmas gifts and parties and this of course shouldn't be the main reason you send a gift!
4. Corporate christmas gifts can support staff wellbeing
With 2021 being a year of change, staff wellbeing should be at the forefront of your business-especially with many staff still working from home and meeting virtually. A corporate Christmas gift is a great way to spend positivity to staff. If you have plans to improve support your staff in key areas of wellbeing; providing a health and wellness christmas corporate gift can have the added benefit of supporting client wellbeing and tying in with your current HR initiatives.
Finally, the most obvious one is to say thank you. Many businesses have seen huge changes in 2021 and found their staff adapting to new roles, new working situations or even taking a salary or hours cut. Finding the perfect corporate christmas gift is the best way to say a huge thank you for all the hard work your staff have put into your business this year.
Whilst corporate christmas gifts may take some time to purchase, it's clear that they offer far more value than the cost of buying one. Do checkout our corporate christmas offerings for a hassle free way to sort all of your staff gifting needs this christmas!