If you're buying a christmas gift for a new mum in your life, then you may feel a bit unsure as to what to get them this year. The presents you have bought them previously may not seem as fitting  (with their world now centring around a tiny human) but, at the same time, you don't want to just buy their new arrival a gift-as mums deserve treating too!
If that's the case then check out seven amazing Christmas gift ideas for a new mum that we hope will give you all the inspiration you need to complete your Christmas shopping-or at least tick one person of your list! 
A healthy snack subscription box.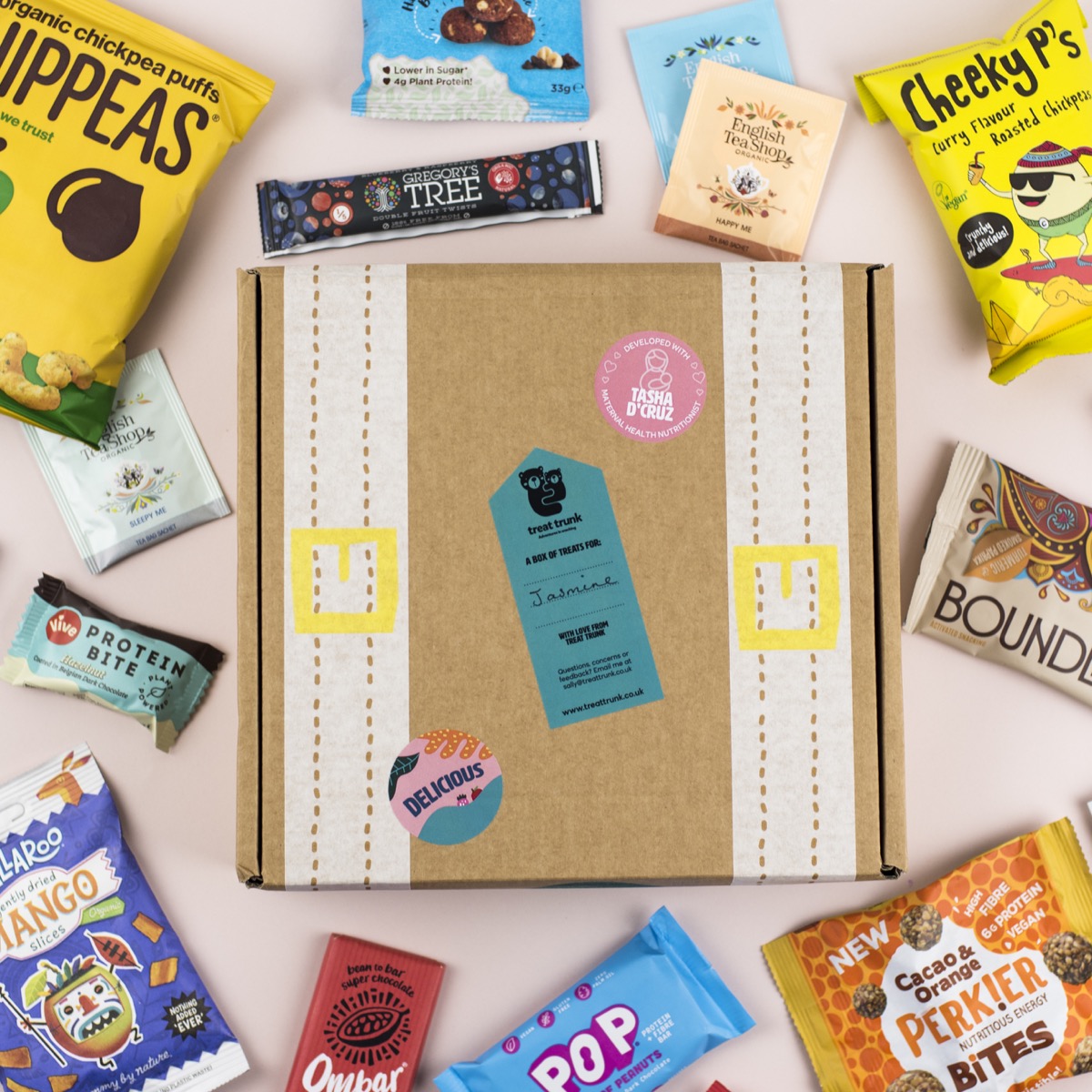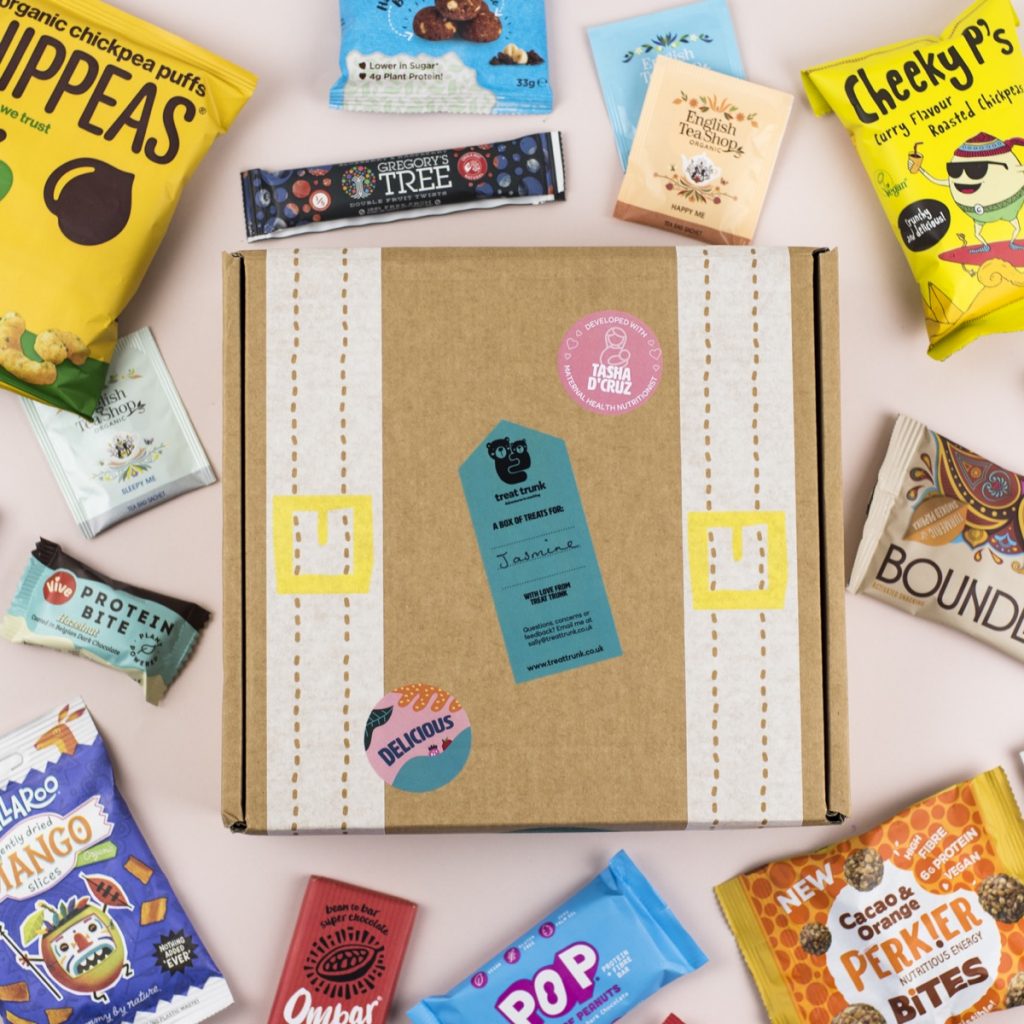 We all know new mums are super busy and need to keep their energy levels high, especially if they are breastfeeding (which can be really tiring) or in the difficult fourth trimester.
However, we also know that making healthy meals and keeping the cupboards stocked up is time consuming and probably not on top of their to do list. Therefore, a christmas gift for a new mum that priotises their wellbeing is a really great idea.
Why not order one of our healthy snack box from TreatTrunk? Our new mum box is specifically designed as a healthy christmas gift for a new mum to take the guess work of looking after themself.
These incredible snack boxes were created alongside Maternal Health Nutritionist Tasha D'Cruz and are packed full with 20 delicious and healthy snacks, perfect for grabbing on the go and enjoying during that 2am feed. They're safe for both pregnancy and breastfeeding and specifically designed to meet the nutritional needs of new mums.
A pamper Christmas Gift set
Pairing our snack boxes with beauty treats means you've got every aspect of christmas gifting sorting for a new mum. We love Eliza and Ted's pamper Christmas gift box. It is the right mix of things for mum but also things that can be enjoyed without leaving the baby if she doesn't want to. 
This lovely set contains gourmet mashmallows, an eye mask, a luxury soy candle and more.
It is sure to put a smile on their face and offer them the chance to take some time to relax amongst the chaos of Christmas with a new baby.
Brighton Teething Necklace 
If the new mum in your life is, or once was, a jewelry lover, then how about treating them to one of these beautiful Brighton Teething necklaces?
Not only will this gift for a new mum show them that you know them well but it also gives a nod to the baby and allows them to let their own personality show through in a way that is safe for the baby as it is grab resistant, soft enough to chew and soothing for the gums.
The Brighton Teething Necklace from Sarka London is a wonderful multi functional gift for a new mum that is sure to impress this Christmas. 
Stationary Subscription Box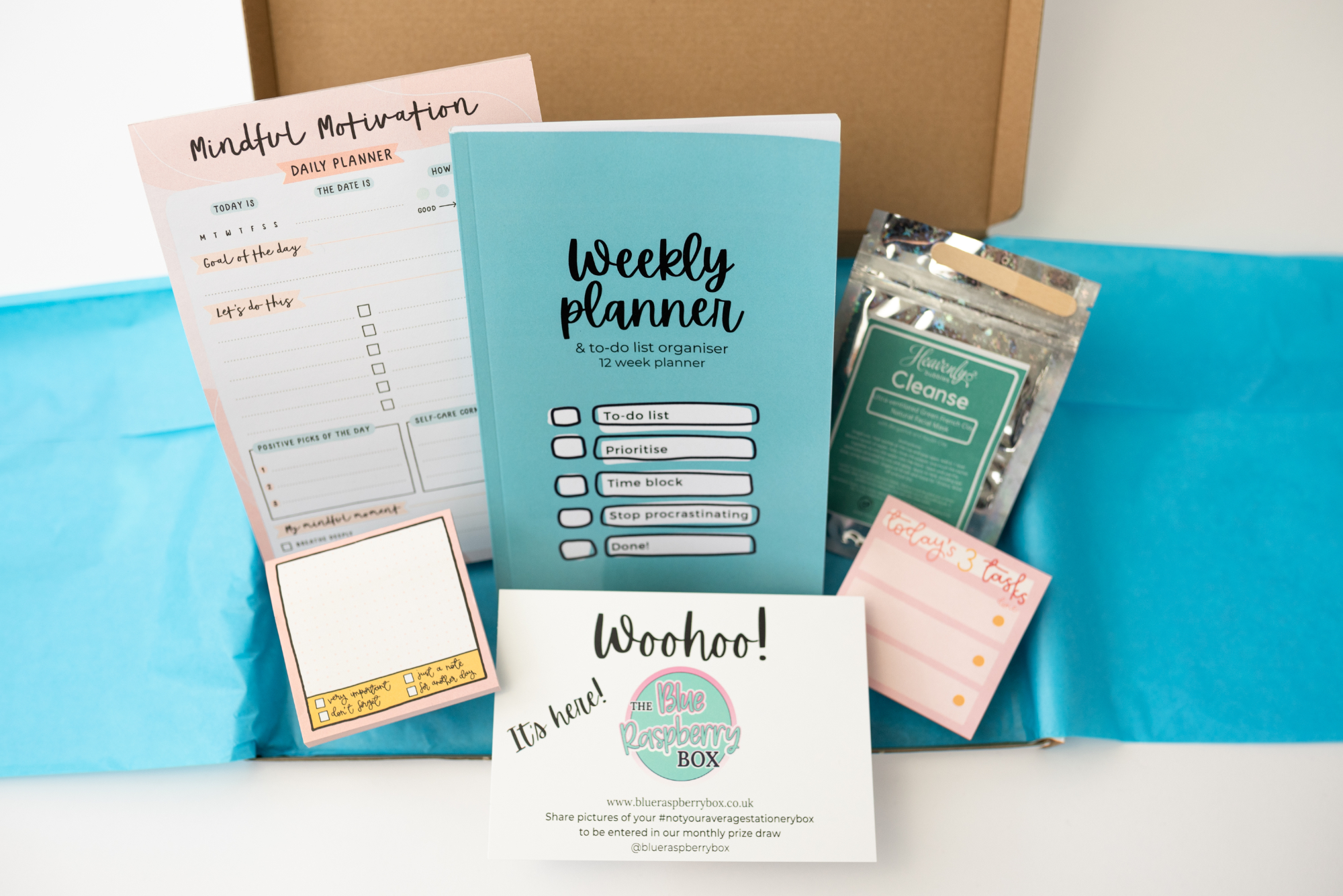 Stop the feeling of mum overwhelm before it begins. Stay organised with bright motivating post-its and notepads, and never miss an important appointment again. A subscription to Blue Raspberry Box stationery and self-care box is perfect for busy women to stay motivated and productive, with a little touch of self-care. A gentle reminder for you to take time for yourself. 
6 month snack subscription gift card
The gift that keeps on giving. If you'd like a gift that lasts a little longer than our new mum box, why not opt for a gift subscription instead? Available as both a 3 and 6-month subscription, this is the perfect christmas gift for a new mum's first year of parenthood.
Botanical Skin care products
Finding time for self care as a mum can be hard but the benefits can have a massive impact on mums wellbeing. So why not treat them to some luxurious products to really enhance their self care time. The Dalia Botanique's handcrafted, vegan and eco-friendly skincare products are the perfect choice this Christmas. All the products are natural and enriched with botanicals sourced from beautiful meadows and wildflowers in the UK making them hydrating, nourishing and gentle to the skin. Dalia Botanique offers a range of products from serums to body butters at affordable prices so no matter what your budget is you will be able to treat them to a piece of luxury this Christmas.
BUY BOTANICAL SKINCARE
TOTE BAG FROM KHUSHI KANTHA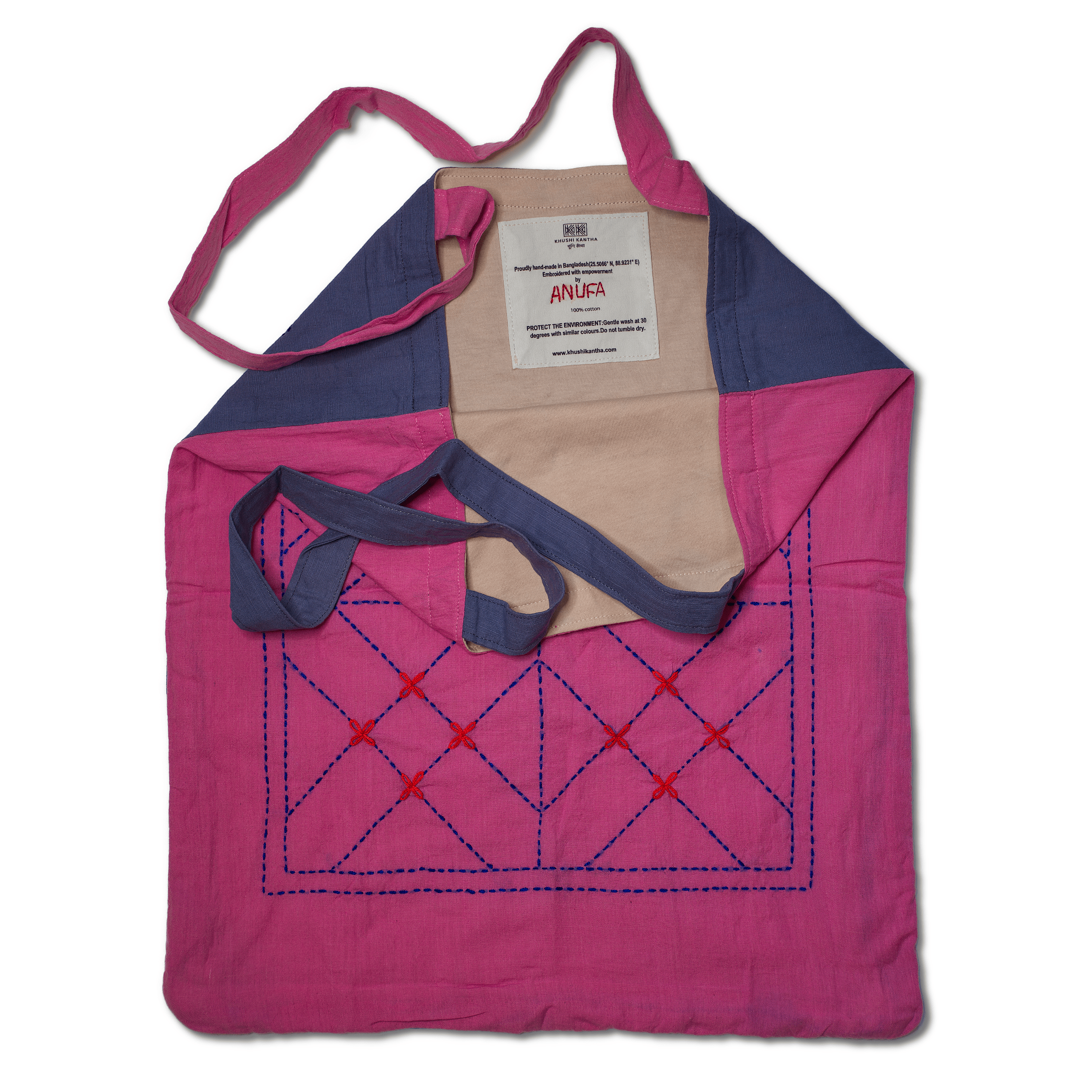 Khushi Kantha ('Happy Blanket') makes sustainable, multi-purpose baby blankets, hand-stitched from reclaimed and ethically-sourced cotton. Each purchase creates an opportunity for a struggling mother to provide for her children with dignity, and contributes to the circular economy. Their reusable, handmade 100% cotton tote bag is  embroidered with empowerment in Bangladesh and lined with upcycled fabric from the garments industry-perfect for holding everything new mums need to venture out with a newborn.
MUM'S THE WORD BOOK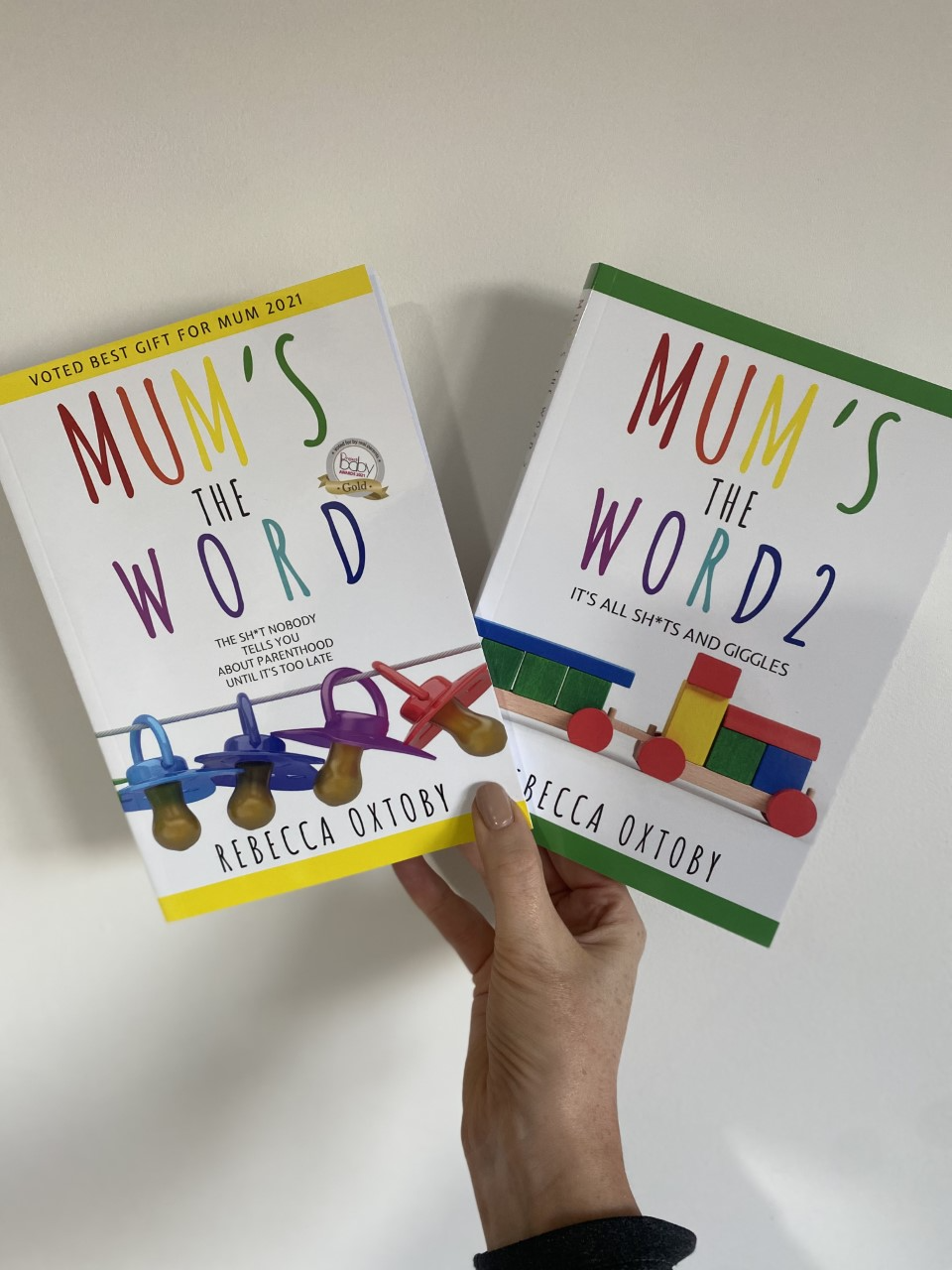 Mum's the Word is the incredible parenting hood series by Rebecca Oxtoby. The hilariously funny and brutally honest parenting author swept the charts with her wonderfully relatable parenting books depicting the truth about parenthood in all its shit-stained glory. After winning Best Gift For Mum at the Project Baby Awards, her self-published books have sold into their thousands to new mums and dads across the world.