A summerific selection of healthy snack goodies to accompany you on your adventures ☀️
Our mini boxes contain a selection of items from the full size box.
Chum Fruit Bites Strawberry
100% WILD! NO FAKE STUFF!
Only Strawberries, Apples and Pears – no artificial ingredients, no added sugars nor preservatives nor colourants. Fruits are picked fresh in season and baked slowly down to retain all the goodness of nature. Then they shape them into your favourite fruit bites. And give back 15% of profits to WILDAID.org to help protect our Chums – the beautiful endangered species featured as the brand heroes on our packs.
Ingredients: Pear puree, apple puree, strawberry puree, natural flavour
Heartfull Maple Truffle Cashews & Almonds Snack Pack
Almonds & cashews infused with real truffle & maple syrup. Slow roasted in small batches evoking an earthy-sweet love affair of Quebec & Provence. Paying tribute to the Canadian bear – bold, robust, and unapologetically indulgent. Embrace your inner wild wonderer with every bite of these Maple Truffle Nuts, as they transport you to the expansive Canadian wilderness. Contains 1.8 times more protein than a tub of cottage cheese!
Vegan
Gluten-Free
Natural
Handcrafted in the UK
Recycle or upcycle
Ingredients: Almonds (50%), cashews (40%), extra virgin olive oil, maple syrup, sea salt, black truffle, white truffle, white truffle flavour.
Bcuz Snacks Blueberry Lemon Granola Bites
When you're hungry, these vegetarian snacks are packed with nutrition that keep you full longer than a snack bar or bowl of cereal. The high fibre oats keep your cravings at bay and your belly feeling fuller longer.
These granola bites are certified gluten free by the Gluten Free Certification Organization. Consumers with celiac disease and other gluten related disorders can safely depend on this reliable stamp of verification.
Our Non-GMO Project Verified seal tells consumers that our products have completed a comprehensive third-party verification for compliance with the Non-GMO Project Standard. Wholesome and healthy, without all the junk, is our promise.
B'cuz is a proud Certified Women-Owned Business. Celebrate and support women's strengths and abilities.
Kosher Certified by the Orthodox Union Kosher, the most widely recognized kosher certification agency. This seal of approval verifies that every step of this product's production has been supervised and conforms to the highest quality and dietary standards.
Ingredients: Rolled oats, brown rice syrup, Sunflower oil, dried blueberries, lemon bits (lemon juice, apple puree, sugar, fructose Syrup, rice flour, cocoa butter, pectin, lemon Extract), organic brown rice crisps, organic Cane sugar, sunflower seeds, pumpkin seeds, Pea protein crisp, date sugar, salt, natural and artificial flavours, sunflower lecithin.
Lil Bucks Golden Chai with Lemon Grain-Free Superfood Clusters
Gluten-Free | Prebiotic | 3g Plant-Based Protein
Savoury, spicy, sweet and delightfully citrus-y all in one bite.
Ingredients: Sprouted Buckwheat Seeds, Maple Syrup, Coconut Flakes, Pumpkin Seeds, Flaxseed, Cinnamon, Diaspora Turmeric, Pure Vanilla Extract, Australian Superfoods Lemon Myrtle, Ginger, Cloves, Black Pepper, Sea Salt.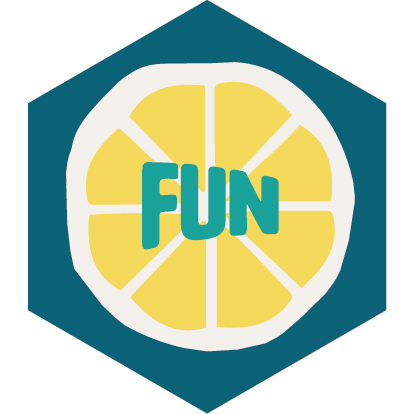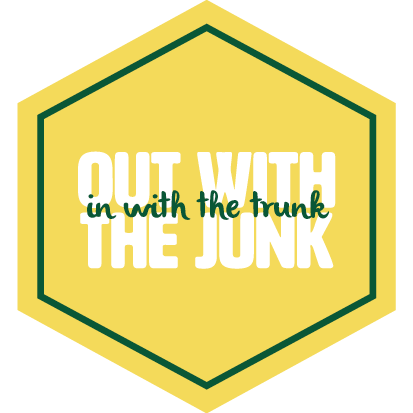 Joe's Tea Co Queen of Green Tea
A light yet lavish blend of green tea; refreshing and vibrant.
Award-winning organic teas, taste-bud brilliant flavour. Lighter, brighter and smoother than regular gunpowder blends, this green queen guarantees each low-caffeine cup is brimming with health benefits and antioxidants.
Ingredients: Organic green tea (100%)
Joe's Tea Co Sweet Chamomile Tea
Organic chamomile flowers with a sweet and soothing taste.
Award-winning organic teas, taste-bud brilliant flavour. 'Me time' is 'tea time' as whole organic chamomile flowers infuse into a mug of love that melts your cares away.
Ingredients: Organic chamomile flowers (100%)
House of Macadamias Macadamia Dipped Nuts Chocolate
These naturally rich and creamy macadamias dipped in a layer of plant-based chocolate are melt-in-your-mouth delicious. A nutritional snack, that doubles as a delicious treat decadent enough to satisfy any sweet tooth or chocolate lover.
The macadamias are harvested and hand-picked on their farms before they're packaged a short drive away to ensure their taste and crunch is preserved. These naturally rich and creamy macadamias are dipped in a chocolate coating to complement and enhance their natural decadence.
Ingredients: Macadamia Nuts (70%), Chocolate Coating (29%) (Cocoa Butter, Erythritol, Cocoa Powder, Chicory Root Fibre, Sunflower Lecithin, Natural Flavour), Sea Salt. Contains: TREE NUTS . Manufactured in a facility that also processes: milk, egg, gluten, peanut, soy, almond, cashew, pecan and sesame.
Wallaroo Roasted Peruvian Giant Corn Kernels – Sea Salt
Earthy and smoky, the very best of Andean 'Choclo' or corn, with a subtle saltiness to round it all.
A deliciously smart alternative to crisps – crunchy, savoury, yet nutrient rich
Loaded with naturally occurring essential vitamins and minerals
Naturally gluten free, nut free, vegan, and a good source of fibre
Ideal for lunch boxes, in the car or for nibbling at your desk, or use as a tasty topping on salads and soups
Ingredients: Corn 86%, Sunflower oil, Sea Salt 1%
Wild Cassava Chips Sweet Chilli & Onion
Fun and feisty, like dancing on a bed of hot coal, these slightly chilli and savoury cassava chips will take you back to your natural fiery roots.
Free from top 14 allergens (including: Gluten Free, Nut Free, Dairy Free, Soy Free, Wheat Free), MSG Free, Non GMO, Vegan, Vegetarian, 100% Sustainably Sourced.
Ingredients: Cassavas, RSPO-sustainable palm oil, sea salt, cane sugar, chilli, spices, citric acid. Store in a cool dry place. Produced on a site does not process any type of nuts or gluten products. Product of Ecuador.
Metcalfe's Ricecakes – Dark Chocolate
Metcalfe's® Ricecakes mix the perfect balance of wholegrain and white rice for a crisp crunch. Each slice is then lovingly coated in a generous layer of dark chocolate.
At just 80 calories per ricecake, what's not to love?
Ingredients: Dark Chocolate 60% (Sugar, Cocoa Mass, Cocoa Butter, Emulsifier: Soya Lecithin, Natural Vanilla Flavouring), Rice Cake 40% (Wholegrain Brown Rice, Rice).  (Minimum Cocoa Solids 53%).
ALLERGY ADVICE: For allergens, see ingredients in bold. May contain traces of milk and nuts.
Nourish Org. Red Velvet Coconut Macaroons
A macaroon with a winning combination of cacao and beetroot that's earthy, sweet and rich, all at the same time.
These organic red velvet Macaroons are Gluten free, Dairy Free, Soya Free, and Refined Sugar Free. One Standard Sharing pouch contains 7 delicious Red Velvet Coconut Macaroons.
Suitable for Vegans, Vegetarians and Paleo diets.
Gluten free, Dairy Free, Soya Free, Refined Sugar Free, Egg Free (Contains Almonds).
Ingredients: Desiccated Coconut, Raw Extra Virgin Coconut Oil, Pure Maple Syrup, Ground Almond, Raw Cacao Powder, Raw Cocoa Butter, Beetroot Powder, Vanilla Powder, Himalayan Pink Salt.
Roots & Wings Organic MultiSeed Brittles with Dates & Black Olives
Hand baked and crunchy.
Our Multiseed Brittles are made with organic pumpkin, sunflower, sesame and flax seeds, dates and black olives. Baked slowly in small batches to make a delicious crisp biscuit. Perfect with cheese, pate, dips or eaten as a snack.
After baking every batch of biscuits is snapped by hand so every pack is different.
Free from Gluten. Free from Palm Oil. Free from Dairy. 
Suitable for Vegans.
Ingredients: Organic Maple Syrup, Organic Flaked Coconut, Organic Sunflower Seeds, Organic Pumpkin Seeds, Organic Dates (8%), Organic Black Olives (8%), Organic Sesame Seeds, Organic Flax Seeds, Salt*. *Approved non-organic ingredient.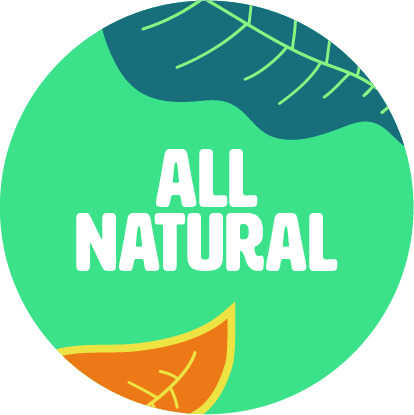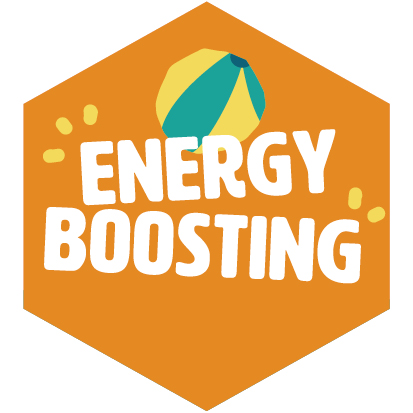 The Protein Ball Co Classic Choc Brownies Keto Ball Snack
Low in carbs and sugar, but high in flavour, this KETO ball range is perfect for those looking to inject some excitement into their KETO snack drawer.
The decadent Classic Chocolate Brownie KETO balls combine rich, creamy cacao butter and crunchy roasted hazelnuts to create the perfect brownie inspired ball. The Protein Ball Co generously dusted each ball with a smattering of cacao powder and hazelnut nibs to add a little crunch.
The healthier alternative to a brownie, these bites contain 2.9g NET carbs per bag and only 1.7g of sugar making them the perfect snack to add into your KETO diet. With added vitamins and minerals, our KETO balls come in a conveniently sized bag, ideal for taking with you on the go.
Ingredients: Peanuts, Chicory Fibre, Soluble Tapioca Fibre, Pea Protein, Chia Seeds, Sunflower Seeds, Cacao Powder (3%), Cacao Nibs (2%), Coconut Cream,
Cocoa Butter (2%), Hazelnuts (1.7%), MCT Oil Powder (Medium Chain Triglycerides), Dates (0.6%), Desiccated Coconut, Flaxseed, Sea Salt,
Natural Flavouring, Vitamin C (Acerola Cherry Extract), Vitamin D3, Vitamin B12. May contain tree nuts, milk + egg / stones or pits from fruit
Bett'r Organic High Protein Bar With Peanuts, Roobar
High content of plant based protein
100% organic
Poured in irresistible vegan chocolate
With crispy peanuts
This NEW bar is the desired expansion to Chocolate Protein RooBars.
It is rich in protein and covered in vegan chocolate without added sugar. Roobar Peanut Protein bar contains the optimal combination of rice and pea protein, quickly absorbed by the human body. It has a rich nutty taste and is very nutritious.
Crispy and irresistibly delicious, the new Roobar with Peanuts is your new favourite temptation on active and leisurely days!
Ingredients: no added sugar chocolate* (cacao mass*, hazelnuts*, sweetener: erythritol*, cacao butter*, coconut cream*, coconut flour*, emulsifier: sunflower lecithin*) (17%), peanuts* (roasted blanched peanuts*, salt), cacao butter*, textured pea protein*, coconut syrup*, soluble tapioca fibre syrup*, rice protein*, pea protein*, peanut butter* (roasted blanched peanuts*, salt) (6,6%). *from organic agriculture.
Bett'r Strawberries 4ever Bar, Bio, Roobar
Usually different, they complement each other. They are the perfect combo. Just like the strawberry and the banana. The succulent strawberry complements the sweet banana on top of the cashew nuts and dates at the heart of their yummy friendship in our new bar Strawberries 4ever. Pals, are you ready for this brand-new strawberry goodness?
Ingredients: cashew*, dates*, banana*(20%), strawberries*(3%). * raw ingredients from organic agriculture
Pri Bakes Pecan Pie Oaty Pies
A gooey, maple-date filling sprinkled with pecan crumbs, encased in a crumbly oaty crust.
Pri Bakes are always:
Vegan
Gluten-Free
5 Ingredients
Refined Sugar Free
Low In Saturated Fat
High In Fibre
They've put the boogie back in to bakery!
Traditional bakery tastes great. But it's high in saturated fat, sugar and salt. Pri Bakes is on a mission to create a natural world of bakery indulgence TO BAKE EVERYONE'S DAY even sweeter.
A world of healthy and tasty sweet bakes- Sweet bakes, all filled with healthy happiness. Gone are the days of stodgy, wheat-based gluten-filled bakery.
Only 5 vegan ingredients- Simply oats, nuts, natural sweeteners, low saturated fat butters and oils.
Always oat-based- All products are made with light, oaty-pastry high fibre and low GI.
They're changing how we think about bakery; baking it healthier, baking it more innovative. 
The light and healthy Oaty Bakes are crammed with DELICIOUSLY SIMPLE AND NATURAL INGREDIENTS for treats everyone can enjoy. Add some flavour to the dance-off and let Pri bake your day!
WHATS INSIDE:
Oaty Pies – Pecan Pie
2 pies per pack
48g
100% recyclable packaging
Ingredients: Gluten Free Oats, Dates, Maple Syrup Rapeseed Oil, Pecans
The Great British Porridge Co Classic Chocolate Porridge
Lovingly mixed with the best British wholegrain oats, only completely natural, ethically sourced ingredients are used. This is a healthy, balanced meal and a beautiful start to any day. Your most decadent breakfast yet – so delicious, you won't believe how great it is for you!
This Classic Chocolate mix is a smooth operator and best-seller, for good reason. Luscious cocoa butter and cacao powder mingle together to form rich plant-based chocolate pieces that melt and swirl into oaty greatness. The Great British Porridge Co added chia seeds and flaxseeds to a base of wholegrain British rolled oats, helping to keep you fuller for longer.
Ingredients: Classic Chocolate: Wholegrain Oats, Dates, Dark Chocolate Pieces (7%) (Cacao Butter, Cacao Powder, Dates), Coconut Cream, Chia Seeds, Flaxseed, Pink Himalayan Salt.
For allergens see ingredients in bold. May contain peanuts, nuts, tree nuts, milk, egg & gluten.
VIJAYA – SAS J.L. BOYERE Dried White Mulberries
Originally from turkey, Vijaya white mulberry (or white blackberry) is surprising for its sweetness on the palate.
Refined, sweetish and pleasantly sweet, the palate will be spoiled by this delicious aromatic and sweet sensation: a delight for gourmets.
Adopted unequivocally, the white blackberry, like its black cousin, become the darlings of our mueslis, pies, muffins or snacking, thanks to their nutritional qualities.
The white mulberry is part of the superfruit family thanks to its numerous health benefits.
Ingredients: 100% Dried white mulberries.
Riviera Iced Tea Lemon Iced Tea
Refreshing iced tea made with Italian lemons. 
Vegan • Gluten-Free • Natural • Low Cal
Ingredients: Water, British beet sugar, sweetness enhancer; erythritol, natural lemon flavour with other natural flavouring, Italian lemon extract, acid; malic acid, black tea extract (0.12%), sweetener; steviol glycosides, antioxidant; ascorbic acid.
Adonis Protein Bar Hazelnut Crunch & Cocoa
The perfect combination of crunchy and creamy! These Hazelnut Crunch Keto Bars have a smooth peanut butter layer which adds a delicious flavour and creamy texture! 🥜
Indulge guilt-free with these low sugar, high protein keto bars! They're even vegan and packed with 9 added vitamins! 💪
Heading for a run, the gym, or any workout… make sure to grab one before you go! ⛹️‍♂️
Ingredients: Soy Crisps (15%), (Soy Protein, Tapioca Starch, Salt), Chicory Root Fibre, Sweetener (Erythritol), Hazelnuts (10%), Soy, Soluble Corn Fibre, Cocoa Butter, Cocoa Mass (5%), Chocolate Coating (4%), (Cocoa Mass, Dextrin, Cocoa Butter, Sweetener (Erythritol, Steviol Glycosides), Chicory Root Fibre, Sugar Beet Fibre, Fat Reduced Cocoa, Emulsifier (Soy Lecithin), Natural Flavouring, Sunflower Oil, Humectant (Vegetable Glycerol), Defatted Peanut Flour, Vegetable Fibres (Acacia Gum), Soy Protein, Almonds (2%), Emulsifier (Sunflower Lecithin), Fat Reduced Cocoa (1%), Sea Salt, Flavours (Peanut, Sesame), Vitamins (Vitamin C, E, B2, B6, B1, B12, Niacin, Panthoethenic Acid, Folic Acid).