Another selection of summer snacks to help you through the warmer months ☀️
Our mini boxes contain a selection of items from the full size box.
Tropi Snax Mango Fruit Rolls
Just Fruit – Nothing Else! Addictive Mango Fruit Rolls consist of natural dried fruit pulp with No Added Sugar. 
Sweet, Chewy, & wrapped with authentic sweet tropical flavour whilst being Vegan-Friendly and Gluten-Free so that everyone can get a taste!
Perfect for lunchboxes, on the go, and between meals!
A perfect way to curb sugar cravings packed with natural good fibre! Guilt-free snacking to keep you going!
Ingredients: 100% Mango
WALLAROO Organic Dried Whole Apricots
Firm and chewy, sun dried organic apricots, with a gentle caramelly sweetness that is immensely satisfying. Perfect as a healthy snack or as a delicious addition to yogurt and cereal. Nutritionally thought out so that each pack is portion controlled and equal to a full helping of fruit. Loaded with naturally occurring essential vitamins and minerals. Naturally gluten free, nut free, vegan, and a good source of fibre. & iron. Ideal for lunch boxes, in the car or for nibbling at your desk. Wrappers are made from a ground breaking new oprl approved paper, that can simply be recycled at home, leaving no plastic waste.
Ingredients: Organic Apricot 100%
English Tea Shop Organic Comfort Me Herbal Tea
A lovely light yellow colour with a smooth and round herbal fragrance. This is a unique blend of different spices and herbs that marry well together; chamomile with its flowery style, spearmint and basil with the punchiness, all balanced together with sweet vanilla. The ginger gives it a mellow zing and the marjoram a hint of oregano flavour. A brew for a special occasion.
Ingredients: Organic chamomile(33%), organic spearmint(17%), organic ginger(16%), organic basil(10%), organic garcinia leaves(10%), organic guduchi(tinospora cordifolia) (9%), organic marjoram(4.5%), organic vanilla(0.5%)
English Tea Shop Lemongrass Citrus & Ginger
With a beautiful silvery colour comes and even better scent, all citrusy and tangy ginger. It has a depth and is surprisingly powerful. For a citrus lover this is a highly recommended blend that gives you both body and fresh tones. A tea well suitable for any occasion.
Ingredients: Organic lemongrass (49%), organic orange peel (24%), organic ginger (22%), organic lime oil (2.5%), organic mandarin oil (2.5%).
Fodilicious Low FODMAP, Vegan, Gluten Free Cookie Buttons – Coconut
Fodilicious cookie buttons – coconut crunch – 30g. Bite-sized, all natural crunchy cookies, perfect for snacking and a delicious sweet treat for everyone to enjoy.
– Low fodmap certified by fodmap friendly per 30g pack for irritable bowel syndrome (ibs) and all stages of the low fodmap diet.
– Gluten free, dairy free, nut free and free from allergens.
– Vegan and plant-based
– Made with all natural ingredients
– Low in calories – only 123kcal per pack
– No refined sugars – healthier choice snacks
– Baked in Scotland, UK in a dedicated allergen free, brc accredited facility.
– 100% recyclable packaging – love our planet!
Ingredients: Gluten Free White Flour [Rice, Potato, Tapioca, Maize, Buckwheat], Pure Grade A Canadian Maple Syrup, Gluten Free pure Oats, Cocoa Butter, Coconut Oil, Coconut Sugar, Desiccated Coconut (8%), Natural Coconut Flavouring, Raising Agent [Sodium Bicarbonate], Salt.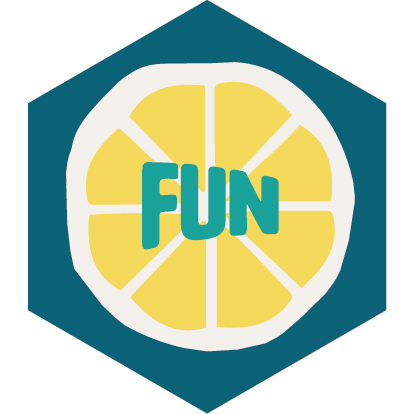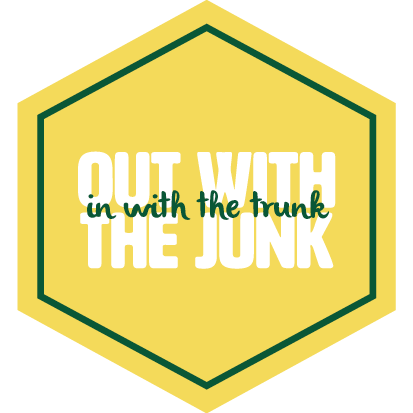 Cradoc's Savoury Biscuits Spinach and Celery Seed Cracker
Spring green and flecked with celery seeds, a delicious cracker for cheese. Baked and packed in house. 
Ingredients: Wheat Flour (Wheat Flour, Calcium Carbonate, Iron, Niacin, Thiamin. Raising Agents: Calcium Phosphates, Sodium Bi-Carbonates), Spinach (10.1%), Canola Oil, Salt, and Celery Seeds 0.34%.
London Apron Low Sugar & Keto Friendly Almond Cookie
London Apron cookie is the ultimate indulgence for the health-conscious cookie lover.. It's so delicious, you won't even miss the carbs…or sugar! Perfect to enjoy at any time of the day, it's the kind of delicious cookie that makes you wonder why you ever settled for anything less.
Ingredients: Ground Almonds (49%), Natural Sweetener (Erythritol), Chicory Root, Aquafaba, Vanilla Extract, Almond (5%).
Bett'r Quinoa Crackers Smoked Paprika, Bio
Take a break and enjoy quinoa crackers enriched with smoked paprika!
An excellent combination of organically sourced ingredients makes Bett'r crackers with smoked paprika irresistible at the first bite!
The crunchy texture is achieved with the optimal ratio of oat and quinoa flour, while the nutritional boost comes from added sesame seeds.
Nibble Protein Outrageously Orange Double Choc Brownie
Healthy has never tasted so naughty! This classic pairing packs an absolute flavour punch. With sweet orange and decadent dark chocolate chips, this rich brownie is the business. Made from a base of antioxidant-rich dried plum purée, these delicious bites are packed with super satiating plant protein– not that you'd ever know it!
Ingredients: Dried plum purée (21%) (dried plums, prune concentrate), pea protein (17%), dark chocolate chips (16%) (81% cocoa mass, cocoa butter, vanilla bean powder), coconut nectar, cocoa powder (8%), sunflower oil, cocoa butter, gluten-free oat flour, emulsifier: sunflower lecithin, humectant: vegetable glycerol, chicory fibre, salt, natural orange flavouring, thickener: carob bean gum, acerola cherry extract
Just Nosh Smoked Chili Lotus Pops
The seeds are handpicked, popped, roasted gently and then flavored with spices to bring out the flavour. Our smoked chili uses a well known chili used in indian cuisine – kashmiri chili. 
It has a mild heat level and is comparable to smoked paprika. Combined with chili it is packed with aromatic spices to give you a smokey balanced taste.
Fancy something mildly spiced and flavourful? Then grab one and enjoy the burst of flavors.  
All the products are vegan, gluten free, free of preservatives or additives, no sugar, flavored in olive oil and sourced directly from the farmers.
Ingredients: popped lotus seeds, olive oil, garlic powder, oregano, basil, black pepper, kashmiri chili, black cardamom, salt
Serious Pig Almonds Cornish Sea Salted
Cornish sea salt is completely pure and natural, hand-harvested from the clearest ocean waters in Cornwall.
Baked rather than fried, these almonds are rich, roasted and creamy with subtle marzipan sweetness… and they don't leave any grease or salt on your hands.
Ingredients: Almonds, sea salt
iLOVE SNACKS Sea Salt & Black Pepper Fava Crisps Tin
These roasted fava crisps are perfectly seasoned with a pinch of sea salt & black pepper to create a moreish plant-based, healthy & sustainable snack. These delicious, wholesome bites are packed full of natural protein & fibre & a healthier alternative to crisps.
Packed in brand-new infinitely recyclable & reusable tins, these plant-based snacks now also help to stop plastic going to landfill!
Ingredients: Fava Beans (76%), Vegetable Oil (Sunflower Oil & Rapeseed Oil), Sea Salt, Spice (Black Pepper), Rice Flour, Maltodextrin, Sugar, Lemon Juice Powder, Natural Flavouring.
Allergen advice: for allergens see ingredients in bold. May contain peanuts, other nuts and sesame. Store in a cool dry place.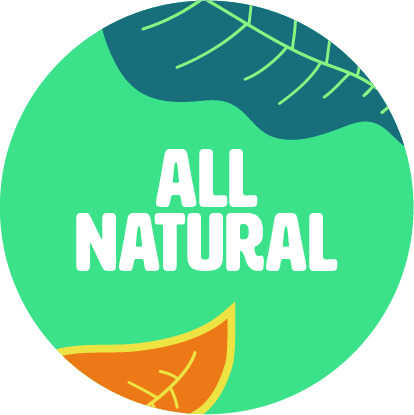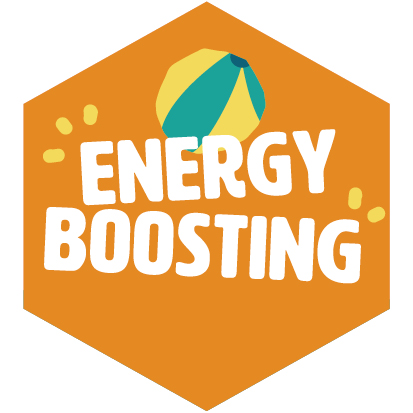 Bett'r Peanut Butter Bar
Discover the new delicious peanut butter bar for your perfect balance:
– of taste – nutty, yet sweet
– of macronutrient content – nice protein/carb / fat ratio
Just 3 simple ingredients
For #bettrbalance!
Ingredients: Date paste*, baked peanuts* (20%), peanut butter* (17%), gluten free oat flakes*, salt.
Força Foods Vegan Energy Bites: Organic Coffee
A rich coffee energy bite that will surely energize your day! Enjoy 8g of protein and natural energy from whole, vegan, and organic ingredients.
Gluten-free, certified organic, dairy-free and made with only 5 ingredients. 
The main ingredient, watermelon seeds, has a water footprint 99% lower than almonds! Save water with every bite.
Ingredients: Organic Watermelon Seeds, Organic Dates, Organic Oats, Organic Maple Syrup, Organic Coffee
IQBAR Toasted Coconut Chip Brain + Body Keto Protein Bars
Toasted coconut chip bar is the perfect treat for coconut lovers. The crispy crunch of coconut flakes is perfectly balanced with the smooth, velvety chocolate chips, resulting in a satisfying and indulgent tasting experience.
Ingredients: Almonds, Prebiotic Blend (Tapioca Fibre, Vegetable Fibre), Protein Blend (Pea Protein Crisps, Pea Protein Powder), Natural Flavours, Flaxseeds, Water, Coconut, Coconut Oil, Cocoa Butter, Unsweetened Chocolate, Sea Salt, Lion's Mane, Non-GMO Steviol Glycosides, Vitamin E
Green Fingers Family Cocoa Energy Balls
This guilt-free, perfectly healthy, on-the-go snack is a beautiful combination of dates, almonds, coconut & cocoa powder. It is full of nutrition and amazing flavours. Homemade, 100% natural ingredients, gluten-free & no added sugar!
Seriously yummy, it is also suitable for freezing on those rainy days or if you want to hide it from anyone else.
Enjoy it anywhere – have it with your coffee, before or after a workout, when you need an energy boost, or just as a cheeky snack. Share it with that special someone or keep them both for yourself!
All energy balls are:
Gluten-free
Vegan
Contain only 100% natural ingredients
No added sugar
Packaging is compostable
Pack contains 6 x 25g balls.
Ingredients: Dates, almonds, desiccated coconut, cocoa powder (5%), a pinch of salt
Raw Gorilla Keto Smooth & Zesty Orange Chocolate
KETO, VEGAN, ORGANIC chok, with LESS THAN 4g NET CARBS, made with 100% whole foods
5 INGREDIENTS: simple and ethically sourced & a pinch of sea salt
NO ADDED SUGAR: no dodgy sugars, sweeteners or additives
COMPOSTABLE: this wrapper is plastic-free and compostable!
Live consciously, Eat consciously, be more Gorilla!
Ingredients (GB): Raw Cacao, Cocoa Butter, Carob Powder, Lucuma Powder, Creamed Coconut, Orange and Tangerine Oil, *Sea Salt. Contains naturally occurring sugars. Cacao solids 59% minimum. *Permitted non-organic ingredients.
Perkier Madagascan Vanilla & Dark Chocolate
Yass! A super tasty snack with billions of probiotics + prebiotic fibre for a happy healthy gut! Tuck into the creamy, mellow taste of madagascan vanilla, with a rich and velvety dark chocolate base. Whilst knowing the probiotics have a protective shell to guarantee they reach your gut alive where they can so much good! Time to upgrade your snacking!
Ingredients: PEANUTS (32%), Chicory Root Fibre, Dark Chocolate (17.5%) (Cocoa Mass, Sugar, Cocoa Butter, SOYA Lecithin, Natural Vanilla Flavouring), Dates (Dates, Rice Flour), Protein Crisps (SOY Protein, Tapioca Starch, Salt), Puffed Quinoa, Sunflower Oil, Di-Calcium phosphate, Natural flavouring, Madagascan Vanilla (0.1%), Vitamin B5, Vitamin B12, Bifidobacterium Longum, Lactobacillus Rhamnosus (microencapsulation: vegetable fatty acids, maltodextrin). May contain traces of sesame, milk & tree nuts.
Nutrilicious Snacks Smokey BBQ Pumpkin Seeds
Crunchy pumpkin seeds coated in a moreish barbecue seasoning.
Super crunchy coated a delicious blend of spices, packed full of plant-protein, super low in carbs and no added sugar!
Great for people looking:
to add more plant-protein to their diet but in a tasty way
for a low carb & keto snack that's super tasty & natural
to eat more seeds for that good nutrition in a fun delicious way
for a tasty savoury snack that's a lot less in sodium 
Satisfy your snack cravings with our delicious natural snack that's good for you and the planet!
Great on the go, after the gym, sprinkled on salad
This snack is a plant-based alternative to meat snacks, offering similar nutrition in a sustainable way.
Per bag:
12g plant protein
2g carbs
2g fibre
50% less salt
no added sugar
Keto friendly, vegan, gluten free, nut & peanut free
Pumpkin seeds – from Austria, grown carbon neutral
BBQ seasoning – ethically sourced, UK made
Ingredients: Pumpkin Seeds, salt, smoked paprika, rice flour, onion powder, garlic powder, rapeseed oil, glazing agent (gum arabic)
TRIBE Triple Decker Bar – White Choc Blondie
White choc blondie flavoured triple decker bar with a crunchy granola base, peanut butter centre and silky plant-based milk chocolate on top. 
Vegan | gluten free | high protein | low sugar | 100% natural ingredients
PEANUT BUTTER (25%), White OAT Chocolate (15%)(Raw Cane Sugar, Gluten Free OAT Flour, Cocoa Butter), PEANUTS (12%), SOY Protein Crispies (11%)(SOY Protein Isolate, Tapioca Starch, Calcium Carbonate, Salt), Buckwheat, Chicory Fibre, Coconut Sugar (Cocos nucifera), Cocoa Butter, Sunflower Seeds, Date Syrup, ALMONDS, Fat Reduced Cocoa Powder, Natural Chocolate Flavouring (0.87%), Emulsifier; Rapeseed Lecithin, Cacao Nibs, Chia Seeds (Salvia Hispanica), Sunflower Oil, Vegetable Fibres, Sea Salt.