Words: Jo Leccacorvi, Registered Nutritionist who specialises in gut health for busy mums.
Summer is almost here! We can feel it teasing us just around the corner. All that glorious sunshine just makes everything seem better. Another great thing about this sunny time of year is all the wonderful fresh produce that comes into season. Soon we'll be feasting on beetroot, tomatoes, peas, strawberries, raspberries and many more delicious ripe and ready wonders
Fresh fruit and vegetables are a fantastic source of vitamins and minerals, so summer is the perfect time to increase our supply. These help keep us healthy and have a role in many processes in the body and often work in synergy. For example, iron is needed to help the body make energy and vitamin C helps the absorption of iron from fruits and vegetables. B vitamins, particularly B12 help digest our foods and B vitamins are also need to help make energy. Fruits and vegetables are an excellent source of fibre. Fibre helps keep our digestive system healthy, helps with regular bowel movements and feeds our gut bacteria.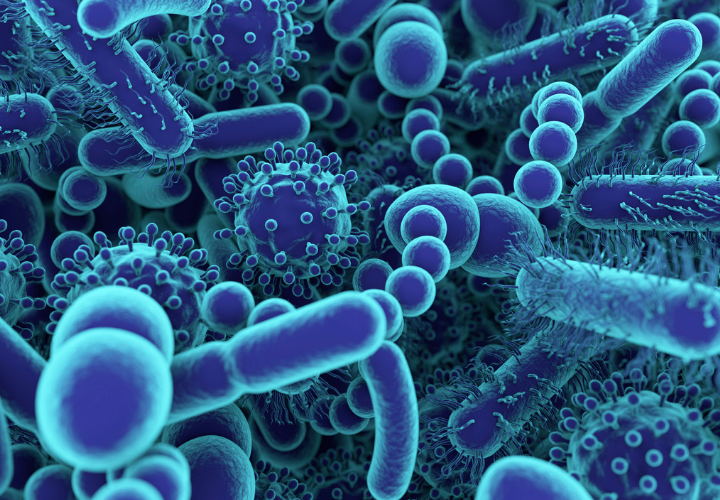 Our bodies contain trillions of bacteria, fungi and viruses. Collectively, they are known as the microbiome. They exist on our skin and inside our intestines and they help to keep us healthy. The microbiome contains many different species, some good and some bad. They all have a role in maintaining our health, so it's important to keep a healthy balance. Our gut flora is important for:
How can we keep our microbiome healthy?
Eat more vegetables
Make your new mantra: 'eat a rainbow'. By eating a lot of different coloured fruits and vegetables, you are getting a good variety of vitamins and minerals. This supports not only our general health and wellbeing, but also our gut bacteria. By eating a variety of plant–based foods you are encouraging a diverse range of beneficial bacteria which helps keep us healthy.
Go low and slow
Our gut bacteria love fibre, it's the fuel that helps them do their job which is to maintain our health. If you have a low intake of fibre, it's recommend that you gradually increase the amount of fibre in your diet. Starting 'low and slow' allows your digestive system to get used to your increased fibre intake. A sudden increase may lead to some unpleasant symptoms such as excessive wind or bloating.
Keep hydrated
It is important to ensure you are getting enough water to keep you hydrated, especially if you are increasing your fibre intake and dehydration may lead to constipation. Water helps to soften the stool and may encourage a bowel movement. The best way to tell you are hydrated is to check the colour of your urine. If you are adequately hydrated the colour will be a pale yellow or clear. If you're dehydrated the colour will be much darker and you may want to consider increasing your water intake.
So the summer months present a perfect opportunity to support your gut health with lots of delicious seasonal fruit and vegetables to add to your diet. Remember the mantra, 'eat a rainbow', slowly increase your fibre intake and to keep hydrated. For some inspiration on how to use and enjoy vegetables in a rainbow salad, check out my salad recipe below.
Russian Salad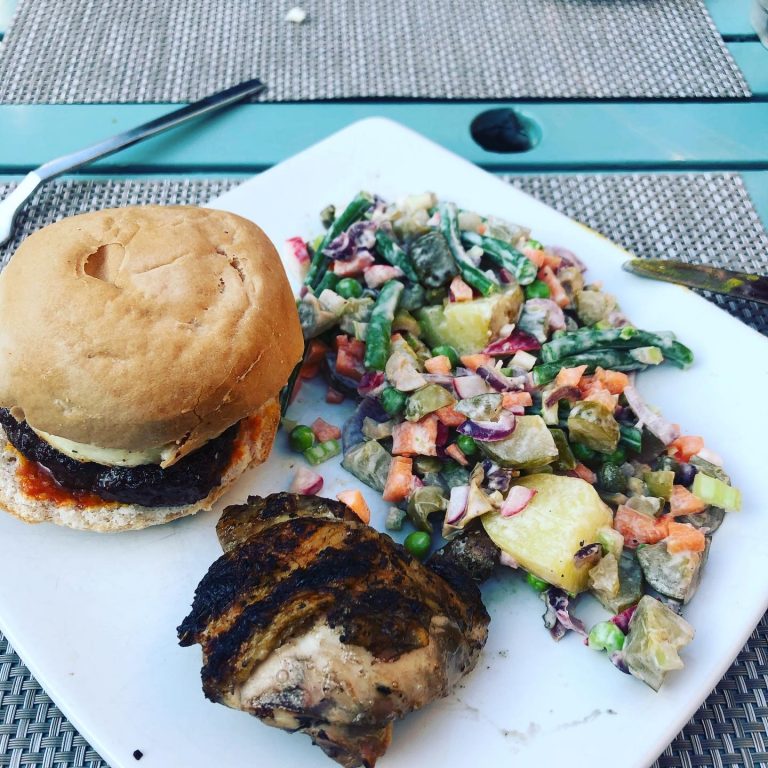 This salad is a great side dish for a summer BBQ. It contains lots of vegetables that your gut bacteria will love. You can always make extra to enjoy for lunch the next day.
Prep Time

5 min

Cook Time

10 min

Total Time

15 min
8 new potatoes, cooked and quartered

1 large carrot, diced

115g of steamed green beans

1 cup of cooked peas

½ a red onion, diced

4 gherkins, diced

1 red pepper, diced

½ cup of black olive

1 tbsp. of capers

4 tbsp. of mayonnaise

1 tbsp. of lemon juice

2 tbsp. of fresh dill, chopped

Salt and pepper
1
Prepare all of the ingredients as suggested above, leave the potatoes, green beans and peas to cool.
2
Once they have cooled combined all of the ingredients in a large salad bowl
3
Add the mayonnaise, lemon juice and dill and mix all of the ingredients together
4
Season with salt and pepper to suite your taste
Amount per serving

Calories

0

% Daily Value*

* The % Daily Value (DV) tells you how much a nutrient in a serving of food contributes to a daily diet. 2,000 calories a day is used for general nutrition advice.