Our full size March box contained 22 delicious, vegan, healthier snacks for the whole family and a copy of the Your Healthy Living Magazine. With big share bags of D&Ds and Popcorn crisps and fun new innovations like Choco Pies and chocolate covered dates, this box will be an exciting, nutritious addition to every UK family home.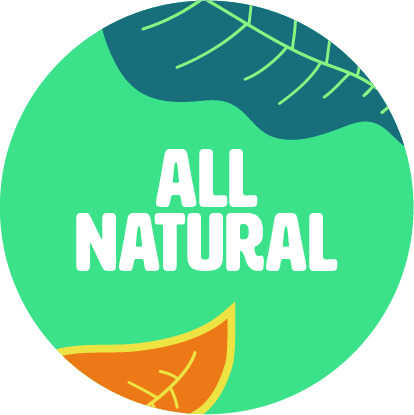 BEAR Claws Apple, Pear and Pumpkin
Monstrously monocular, Pedro Pumpkin will give you the evil eye.
Build your own monster!
Deliciously freaky fruit & veg shapes that you can make into monsters. Get creative, then gobble them up before they gobble you! Just whole pure fruit and veg for a healthy snack, lower in natural sugars than an apple.
Perfect for lunchboxes, BEAR Claws are made from gently baked whole fresh fruit and veg, with no added sugar or concentrates. Just fruit. Just veg. Absolutely nothing else. Containing 1/3rd veg, BEAR Claws help get your little monsters to eat up their vegetables, without the fuss! Easy to grab fruit nibbles for eating on-the-go or to include in your kids packed lunch as the perfect tasty lunchbox snack. 
Ingredients: Pumpkin, Apples, Pears, A little Spirulina
100% dried fruit and veg. No nut ingredients. For cubs aged 12months +. Gluten free. Dairy Free.
BEAR Claws Mango and Carrot
BEAR Mango and Carrot snacks are made the simple and traditional way, by dried fruit baking. They only use 100% pure fruit and vegetables with no concentrates or gumming agents and the slow gentle baking ovens never exceed 42 degree celsius. This ensures that all of the fresh fruit and veg goodness stays where it belongs. Pure fruit and veg, mashed into monster shapes – a healthy snack that's lower in natural sugars than half an apple.
Ingredients: Carrot, apples, pears & mangos.
Woodland Wonders – Organic Fruit Teddy Bar with Cacao
Woodland Wonders delicious organic Teddy Bar with cacao is the perfect snack on the go! A tasty and satisfying snack when the craving for something sweet arises. The bar is also perfect as the sweet touch of a packed lunch.
Ingredients: Dried dates (93%), cacao powder (6%), apple pieces (1%).
Organic. Gluten-free. Vegan. Dairy-free. High in dietary fibre. No added sugar (contains natural sugar).
Chikas – Hand Cooked Plantain Crisps
CHIKA's Plantain Crisps are a one of kind sweet and savoury snack!
Plantain are related to banana and are West Africa's exotic potato. 'Dodo' or fried plantain, is a local street food found throughout the region. CHIKA'S plantains are selected for harvest when perfectly ripe with maximum flavour, just as mother nature intended, the best plantains are golden.
CHIKA'S plantains crisps are made by thinly slicing and shallow frying the plantain, for a healthier naturally sweet and savoury crisp with the ultimate crunch, full of flavour reminiscent of vanilla, honey and molasses.
Great for sharing with friends, or if you're looking for an on the go snack this hand size portion is just right. Or even crumble into your favourite salad for added crunch!
So, share and enjoy a little IYANU GOODNESS with CHIKA'S pan-African snacks, go on, start a TASTE ADVENTURE, you will love this bag of crisps!
CHIKA source inspiration and ingredients throughout the continent to create unique and premium African snacks. At CHIKA'S, provenance is paramount, so for their PLANTAIN CRISPS they use only the finest quality golden ripe plantain, this makes them harder to work with, but this is the best way to eat plantains. They are thinly sliced shallow fried by hand, with three simple ingredients locking in the IYANU GOODNESS for a crisp and firm texture, giving you the ultimate crunch of satisfaction.
Ingredients: Plantain, sunflower oil, salt
100% natural, plant based, vegan friendly and allergen free – free from gluten, soya, dairy and nuts.
Vitasnack – 100% Organic Raw Apple & Papaya Snack Digestive Crunch
Vitasnack's 100% Organic Raw Apple & Papaya Snack Digestive Crunch is rich in soluble fibre and a source of natural antioxidants. Low in saturated fats to help maintain normal blood cholesterol levels. Low in sodium to help maintain normal blood pressure. Contributes to normal functioning of the nervous and immune system. Reduces tiredness and fatigue.
Ingredients: 100% Organic Apple and Papaya
Organic, Suitable for Vegans, No artificial flavour
Primal Pantry – Coconut & Macadamia
The Primal Pantry's bars are made from 100% real food. The dried fruit used in the bars are free from vegetable oils, sugars or sulphites. All bars are handmade and cold pressed in the UK! They are also gluten, grain, refined sugar, soya, dairy, GMO and vegetable oil free.
This bar is made from a delicious blend of dates, cashew nuts, coconut, macadamia nut and almonds. The dates and coconut provide a subtle sweetness that tastes clean and natural. Unlike cloying synthetic flavours that are often found in unhealthy snack bars!
Ingredients: Dates, Cashew nuts, Coconut, Macadamia nuts
Grain free snack bar. No refined sugar, no oil, no additives. Ideal pre and post exercise. Guaranteed gluten-free. Wheat-free. Vegetarian, Vegan. Dairy-free.
Abakus Foods – Chocolate Coated Red Dates
London-based snacks company Abakus Foods has introduced a latest addition to its red date range, Chocolate Coated Red Dates.
The new product is made of the superfruit Red Dates (aka jujube fruits), coated with premium dark chocolate, to make an indulgent and nutritious treat. Combining the natural sweetness of the jujube fruit, with the rich and smooth dark chocolate, Abakus have utilised the natural contrasting properties of the products to create a culinary experience.
Dark chocolate is known for its natural anti-oxidant properties and for being a source of iron. Red Dates are a berry from the Far East, enjoyed for health and well-being for thousands of years. They have a natural caramel flavour and are packed with nutrients. They contain 18 out of 24 essential amino acids which help tissue repair and recovery. Also, they are known for their adaptogenic properties, which can help the body adapt to stress, both mentally and physically. The fresh jujube fruit has 20 x more vitamin C than citrus fruits.
In line with the rest of the range, this product is high in fibre, low in calories, gluten-free, suitable for vegans, non-GMO. The dark chocolate contains a minimum of 64% cocoa solid and is hand-coated in Britain.
Ingredients: Dried red dates (jujube fruit) (51%), dark chocolate (cocoa mass, sugar, cocoa butter, non-GMO soya lecithin, natural vanilla extract), polishing agent (gum arabic).
Contains soya. May contain traces of dairy. Made in a plant which handles nuts, peanuts, sesame seeds, egg, dairy. Gluten-free. Dairy-free. No added sugar. Non-GMO. No additives. Suitable for vegetarians and vegans.
Raw Vibrant Living – Organic Zesty Lemon & Chia Balls
Organic and raw fruit balls bursting with zesty lemon, juicy dates and the power of chia seeds. Raw Health use organic raw ingredients & where possible soak and sprout them to bring their natural vitality to life. Then they make delicious snacks at low temperatures to ensure the health-giving nutrients and enzymes stay alive and well.
Ingredients: Dates (60%), coconut, almonds, agave syrup, chia seeds (5%), lemon zest
All ingredients are certified organic ingredients that have not been heated above 42c. May occasionally contain pieces of nut shells & fruit pits. Gluten free. Organic. Vegan.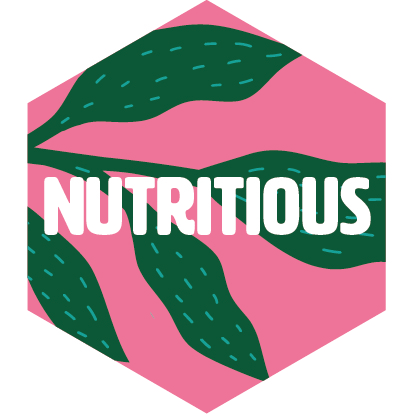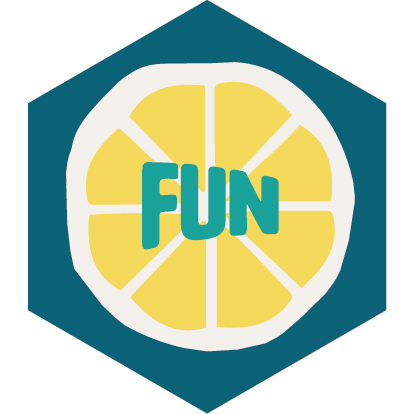 BEAR Yoyo Mango
Delicious pure fruit rolls, perfect for lunchboxes. 
Down in the Big Cave, BEAR gently bakes his Yoyos. Delicious pure fruit rolls with no added sugar or concentrates. Yoyos are also grrreat for baking.
Ingredients: Apples, Pears & Mangos.
High in fibre. No added sugar. Same natural sugars as an apple. Non-GMO. Gluten-free. Vegan. 100% real fruit & veg.
Corners – Pop Veggie Crisps – Sea Salt
For Corners, making a healthy snack starts at the source. That's why they partner with Independent Family Farms, to ensure they are only using the finest corn.
From here every crop gets Popped to Perfection, into a wholesome, crunchy snack Corners are always free from artificial ingredients and never, ever fried!
Ingredients: Chickpea Flour (45%), Rice Flour (15%), Potato Starch (15%), Green Split Pea (8.7%), Sunflower Oil, Dehydrated Beets (4.3%), Sea Salt (1.3%)
Gluten free. Vegan, Low calories. Low saturated fat.
Choc Chick – Quinoa Pops (Crispy Pops of Wholegrain Quinoa Covered In Raw Chocolate 60%)
Deliciously crispy pops of wholegrain quinoa covered in 60% raw chocolate. Choc Chick's Quinoa Pops are 80% organic, ethically sourced in Ecuador and are a great source of fibre, magnesium and iron. They have 50% less sugar than Maltesers and with no added salt or additives, Choc Chick's vegan chocolate pops are the perfect dairy free treat for school lunch boxes, office snacks, travelling treats and a CHOCtastic addition to porridge, mixed into yogurt or toppings for cakes and puddings, they are simply delicious anytime, anywhere.
Ingredients: Organic Raw Cacao Mass, Organic Unrefined Raw Cane Sugar, Quinoa (14%), Rice (6%), Organic Raw Cacao Butter, Organic Sunflower Lecithin
May contain traces of nuts. All products are made with ingredients that are natural, organic where possible, non-GMO, pesticide free, palm oil free, dairy free, gluten free, soya free and vegan.
Doisy & Dam – Naturally Coloured Dark Choc Drops
Dark chocolate drops with a cheeky crunchy coating. 70% Dark Colombian Chocolate. 100% Crunchy Awesomeness. In short: a real handful.
Imagine a world where all of your favourite childhood chocolate treats – we're talking your buttons, balls and sugar coated drops – were even better than you remember. Sound good? Thought so. D&D are into all that delicious nostalgic stuff, but the problem is, they're full of more numbers than ingredients. So Doisy & Dam thought they'd do something about it. Just imagine: chocolate full of palm oil, a thing of the past. Cocoa farmers fairly paid. Bad days magically forgotten about. All through the power of chocolate. That's a world they want to live in. A better world, filled with better ingredients, better ethics, and better chocolate.
These have 30% less sugar than the market leading product, no harmful additives and natural colourings. Why settle for less?
Ingredients: Sugar, Cocoa Mass, Cocoa Butter, Tapioca Starch, Emulsifier (soya Lecithin), Plant and Vegetable Extracts (Beetroot, Spirulina, Safflower), Colours (Curcumin, Carotenes), Glazing Agent (Carnauba Wax)
Made in a factory that handles milk, gluten, nuts, peanuts and sesame.
Joe and Sephs – Simply Salted Popcorn
It's Simple; an on-the-go, everyday snack to tantalize your taste buds! Joseph has been hard at work, lovingly creating a new popcorn flavour – SIMPLY Sea Salted. Bringing a little luxury to the everyday, each pack contains less than 100 calories of perfectly popped corn and is completely free from dairy, gluten and refined sugar. 
Ingredients: Extra-large Air-popped Corn, Extra Virgin Olive Oil (40%) & British Sea Salt (2%)
Gluten & Dairy free. No refined sugar. Air-popped, not fried. Vegan friendly.
Prodigy – Orange Chocolate with Baobab Reborn
Eat No Evil with Prodigy.
Move over Terry, there's a new chocolate orange in town. Prodigy's chunky orange chocolate bar is divinely smooth and creamy, delivering an incredible chocolate taste. Organic orange and the added wonder of African superfruit Baobab (rich in vitamin C) bring the intense chocolate to life.
Refined-sugar free, dairy-free and gluten-free. Made without compromise using the best all-natural ingredients, Prodigy Chunky Chocolate Bars have less than half the sugar of regular chocolate bars but are perfectly sweet enough.
Vegan approved and perfect for plant-based and clean-eating diets.
Made with the best nutrient-rich, raw and organic ingredients.
A healthy treat with pre-biotic benefits for you and plastic-free compostable packaging for planet Earth.
Their smooth chocolate bars have a rich and creamy cacao taste that sits between milk chocolate and dark for an amazing chocolate experience. Prodigy has re-invented chocolate.
This is chocolate that changes everything.
This is Chocolate Reborn…!
Ingredients: Cacao butter, RAW Cacao nibs, Coconut sugar, Inulin, Cream Coconut, RAW Lucuma, Coconut flour, RAW Baobab (2.11%), Orange Oil (0.32%)
May contain traces of nuts.
Remedy Organic Kombucha Cherry Plum
Red cherries + plum. A taste bud tango. Ripe for the drinking. Forget the cherry on top, we've packed the flavour of a whole punnet of them inside this here bottle. Then paired with plum, the result is fruity, floral and freakin' refreshing.
At first crack of the lid, you'll catch the fruity and floral whiff of fresh cherries and a hint of baked plum. Grab a gulp to treat your taste buds to the intense flavour of sweet red cherries. Ooh, but hang on a minute… here comes the plum, serving up stewed fruit and liquorice undertones. Sit back and sigh as you enjoy the crisp tart finish and lingering stone fruit flavours. Smile. Repeat.
Ingredients: Raw kombucha (carbonated water, sugar*, black tea, green tea, traditional kombucha culture), flavour enhancer: erythritol, hibiscus tea, natural cherry flavouring, natural plum flavouring, sweetener: steviol glycosides.
No sugar remains after Remedy's traditional long-age fermentation
Pri's Puddings – Choco Pie
Indulge with an oaty pie crust, filled with a rich and decadent chocolate ganache.
These cutie pies are made of ONLY 5 INGREDIENTS and are vegan, gluten free, peanut free and refined sugar free, but are still scrumptious pockets of delight.
Pri's Puddings combines the simplest wholefood ingredients to create a decadent healthier dessert; their indulgent and quirky "Pocket-sized Pies" are perfect for snacking on-the-go.
They want to be totally transparent about what you're eating so that you can indulge without guilt! They believe simplicity and transparency is key to creating a healthier world.
Recyclable Packaging.
Ingredients: Gluten Free Oats, Coconut Oil, Dates, Cacao, Carob
Produced in a facility that handles eggs, milk, soya, sulphites and tree nuts.
Ministry of Tea Organic Mint Pu-erh
Ministry of Tea's Mint Pu-Erh has the stamp of approval from their Minister of Tea! Pu'Erh is fermented following ancient methods and, like a fine wine, only gets better with age! Great for digestion, it is a luxurious alternative to other teas. They've added a hint of peppermint for a clean, aromatic brew.
Ingredients: Organic Peppermint, Organic Black Pu-Erh Tea.
Ministry of Tea Organic Lemon & Ginger Infusion
The alchemists at the Ministry have worked their magic and created this deliciously warming Lemon & Ginger infusion ready to pour into your cup. Enjoy this comforting tea at any time of day.
Ingredients: Organic Ginger Root, Organic Liquorice Root, Organic Lemon Peel, Natural Lemon Flavour, Natural Ginger Flavour
Pregnant Women And Those Suffering From Hypertension Should Avoid Consumption Of Liquorice.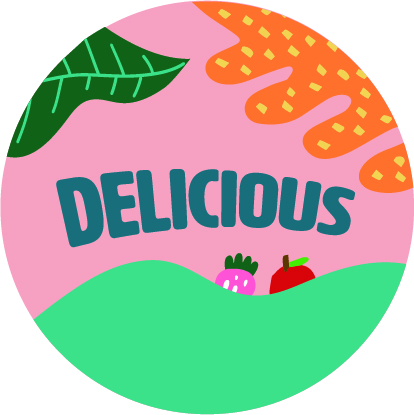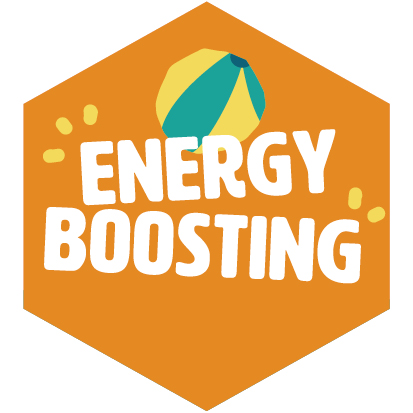 Fody – Almond Coconut Bars
Fody has gone a lil' nutty with these crunchy and delicious low FODMAP snack bars!
Avoid those midday stomach growls and cravings by keeping one of these satisfying Low FODMAP bars in your pocket. These Low FODMAP snacks are loaded with crunchy nuts and coconut! Snack on!
Ingredients: Peanuts, Dry Roasted Almonds, Organic Brown Rice Syrup, Walnuts, Soy Nuggets (Isolated Soy Protein, Rice Starch), Coconut, Glycerin, Organic Virgin Coconut Oil, Natural Flavor, Sea Salt, Soy Lecithin (As Emulsifier), Mixed Tocopherols.
Contains peanuts, soy, coconut, almonds, walnuts. May contain egg, milk, other tree nuts.
Primal Pantry – Cocoa Orange Paleo Protein Bar
A personal favourite in the den, Primal Pantry's Cocoa Orange High-Protein bar is made with orange peel, raw cocoa AND cocoa nibs.
Incredibly tasty, each 55g bar contains 25% natural protein, with no additives, preservatives, flavourings or colours in sight. No gym bag should be without one.
Each bar contains: hemp protein, dates, coconut nectar, almonds, cocoa powder, almond oil, dried orange, cocoa nibs.
Ingredients: Hemp Protein (27%), Dates, Cocoa Nectar, Almonds, Cocoa Powder (4%), Almond Oil, Dried Orange (4%), Cocoa Nibs (3%)
Gluten free, dairy free, vegan and paleo friendly. Contains Almonds. Suitable for Vegetarians & Vegans. Made in a Peanut-free facility. In making this product, steps have been taken to minimise cross-contamination with other nuts, sesame seeds, cereals containing gluten, milk & soya. Made in a kitchen which handles other Nuts, Sesame Seeds, Milk, Soya and Cereals containing Gluten.
Aduna – Choco Nut Bliss Superfood Energy Bar
The classic combination of fruit, nuts and dark chocolate. Simple, delicious and super-charged with mood-lifting cacao, it's basically happiness in a bar.
Hazelnuts and cashews are pressed together with dates, raisins and serotonin-boosting cacao to create a new and improved version of their original Cacao bar. A handful of nibs gives this endorphin-rich energy bar a delectable crunch. Afternoon snack time has never felt so good.
Choco-Nut Bliss bar is 100% natural and organic. Free from added sugar, each bar is a source of fibre, potassium and magnesium, supporting energy release. What's more, every bar supports the creation of sustainable incomes for rural African households.
Ingredients: Dates, Cashew Nuts (29%), Raisins (Raisins, Sunflower Oil), Cacao Powder (6%), Hazelnuts (6%), Cacao Nibs (5%), Cacao Butter (3%).
Superfood energy bars. Source of fibre, magnesium & potassium. No gluten, wheat or dairy containing ingredients. Suitable for vegetarians/vegans.
Every bar supports the creation of sustainable livelihoods for rural African households – that's why they call them "snacks with purpose".
Kate Percy's Go Bites – Blackcurrant & Blueberry Energy Balls
Protein balls with a fruity twist! A truly delicious combo of sweet, juicy dates, crunchy almonds and zingy forest fruits.
Expertly tailored for on-the-go, to recharge energy and help muscles recover after exercise.
Boosted with rice protein, almonds, gluten-free oats and blueberry, then rolled in zingy blackcurrant powder, these balls pack a real nutritional punch.
Protein power!
Ingredients: Dates, Raisins, Rice Protein (9.9%), Almonds (6.6%), Gluten Free Rolled Oats, Freeze-Dried Blackcurrant Powder (5%), Freeze-Dried Blueberry Powder (1%).
Contains naturally occuring sugars.