Tahini Mylk Chocolate with Fig and Roasted Hazelnuts
This Tahini Mylk Chocolate is sooooo tasty.  It is a healthier chocolate recipe but not when you eat the whole batch which I'll admit I came close to.
You don't need to add the figs and hazelnuts and you could even leave out the almonds.  I actually used the base recipe of just melted chocolate and tahini to dip apricots in and OMG were they good. I'm excited to see what other dried fruits I can enrobe with silky smooth macro balanced chocolate!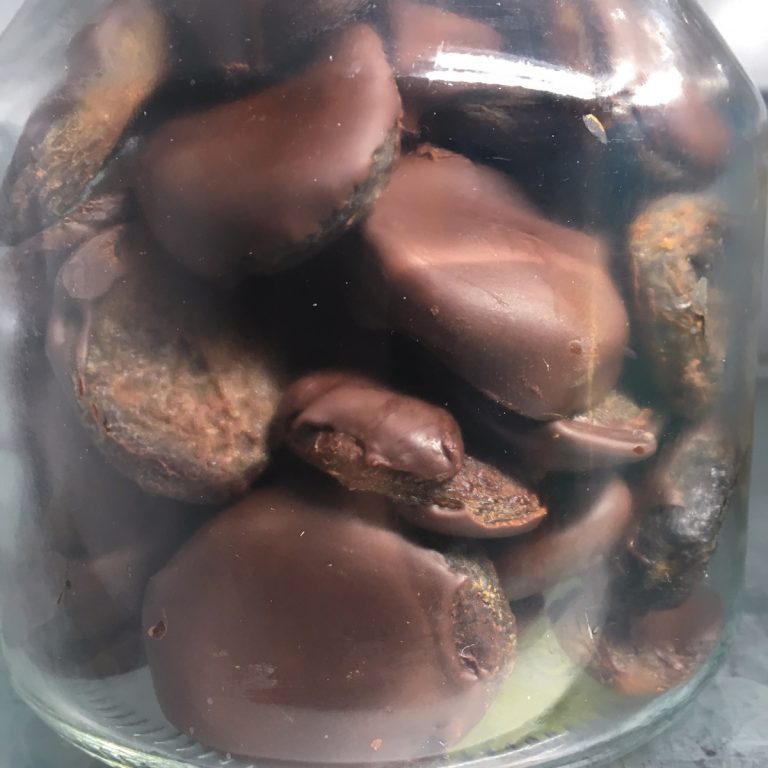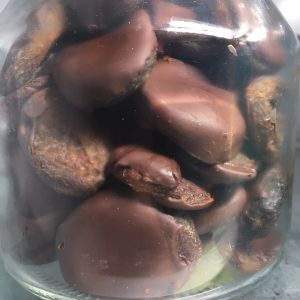 Of course you can use regular dark chocolate it just won't be refined sugar free but with the addition of the tahini and ground almonds the sugar content is reduced anyway.
Chewy and crunchy yet silky smooth, this macro balanced divine chocolate is a real treat.
Ingredients
300g coconut sugar sweetened chocolate (real food source chocolate drops, Vivani 92%)
Handful chopped dried figs
Instructions
1
Melt chocolate and tahini over a bain marie, mix in all ingredients you're using and then pour into a silicone
brownie tray.
2
Leave to cool in the fridge then cut into strips and store in the fridge.
Subscribe today to receive a delicious selection of nutritious vegan treats to your door every month