Love is in the air.. our February box is full of lovely chocolatey goodness.  Treat yourselves mamas and share the love with the rest of the family. This month contained 24 vegan, delicious snacks.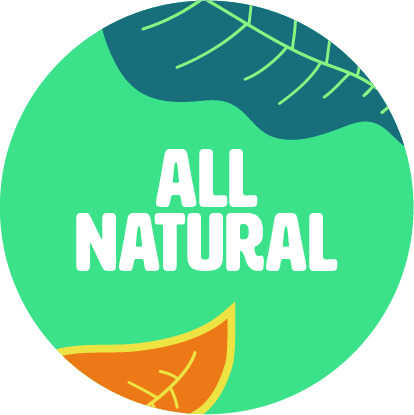 Bear Pure Fruit Paws – Strawberry and Apple 
BEAR Paws are made from gently baked whole fresh fruit and veg, with no added sugar or concentrates. Just fruit, just veg. Absolutely nothing else.
Paws are high in fibre with the same natural sugars as a small apple. They are an easy snack for when you're out and about, or to include in your child's lunchbox as the perfect after lunch snack.
Suitable for cubs aged 12 months+ and encourages self-feeding. Always supervise young cubs whilst eating.
Ingredients: Apples, Pears, Strawberries, Spirulina, A little Black Carrot Extract, Absolutely nothing else, 415g of Apples, 200g of Pears & 35g of Strawberries are baked per 100g of Paws.
1 of your 5 a day, 100% dried fruit, No added sugar or salt, Never from concentrate, No nut ingredients, Gluten & dairy free, Vegan & Vegetarian friendly, Kosher.
Nakd – Berry Delight Bar
Nākd Berry Delight is bursting with berry flavoured goodness. Take a handful of sweet, juicy raspberries and smoosh them into a gorgeously moist bar, and you'll get some idea of how yummy they are. Berry Delight bars are great for grabbing on the run and are super healthy snacks for people who get peckish between meals.
Ingredients: Dates, Cashews, Raisins, Raspberries
May contain traces of soya, peanuts, other nuts and the odd shell and pit piece.
All Nakd bars are made from 100% natural ingredients smooshed together with no added sugar or sticky syrups. Everything they make is gluten free, dairy free and vegan friendly. Nature loves you baby!
Nakd – Cherry Raisins
Take a dive into the exquisite flavours of Nakd Cherry Raisins, which are a fruity, delicious and all natural sweet which even counts towards your 5 a day! Perfect for school lunch boxes and great to be eaten up between meals, they're a great satisfier when a sugar craving hits. They're really portable too – you can pretty much take them anywhere you like.
Nakd Cherry Raisins are nature's own alternative to sweets! If you're looking for something fruity, sweet and delicious which counts towards your 5 a day, these little gems are the answer.
Ingredients: Sun dried raisins, citric acid, natural flavour.
No added sugar. 1 of your 5 a day. Perfect for snacking.
Ministry of Tea – Organic Spicy Liquorice Infusion
The alchemists at the Ministry have worked their magic and created this spicy, warming liquorice blend ready to pour straight into your cup. Enjoy this fragrant infusion at any time of the day.
Ingredients: Organic Liquorice Root, Organic Lemon Verbana, Organic Peppermint Leaf.
Warning: Pregnant women and those suffering from hypertension should avoid consumption of Liquorice.
Ministry of Tea – Organic Mellow Vanilla Rooibos
Enjoy their mellow Rooibos with Vanilla. A delicious tea made from the needles of a yummy South African herb and flavoured with vanilla. As it's caffeine free it's the perfect cuppa to have at any time of day or night.
Ingredients: Organic Rooibos, Natural Vanilla Flavour
Vive – Peanut Butter Protein Snack Bar
Perfectly peanutty with a smooth blend of golden peanut butter and delicious roasted golden peanuts, blended with deliciously succulent Peruvian cocoa butter for added moisture and a smooth filling.
With Vive's blend of premium plant protein and crispy protein bites for 10g of plant protein per bar, coated in a delicate layer of the finest Belgian dark chocolate, this is a must-have for the peanut butter-holics out there!
Ingredients: Peanuts (27%), Organic Dark Chocolate (16%) (Cocoa Mass, Organic Cane Sugar, Cocoa Butter, Vanilla Powder), Dates, Chicory Fibre, Pea Protein, Protein Crisp (Pea Protein, Manioc Starch), Cacao Butter, Concentrated Grape Juice, Rice Starch, Rice Protein, Sunflower Lecithin, Sea Salt
All natural ingredients. 10g Plant Protein. May contain traces of Milk, Soy and Other Nuts. Vegan-Friendly & Gluten Free.
Karma Bites – Coconut & Vanilla Popped Lotus Seeds
Say hello to the new way of snacking! Delectable popped lotus seeds bursting with goodness and divine flavour. Vegan and gluten free, with no articifical ingredients or refined sugar. A gorgeous rhapsody of goodness; every bite gently intertwined with a sublime fusion of coconut and vanilla.
Ingredients: Popped Lotus Seeds, Virgin Coconut Oil, Coconut Milk, Coconut Sugar, Vanilla, Salt
Produced in the same facility that processes nuts, seeds and dairy products. May contain naturally occurring traces of Lotus Seed shells.
Wholesums – Salt of the Earth Fresh Veg Popped Crisps
These Wholesums Salt of the Earth Whole Veg Popped Crisps are a tasty change-up to your typical greasy crisps.
They are made from homegrown carrots, peas and potatoes that are popped, not fried, giving you a healthier snack that's free of the grease and fat you find in traditional varieties.
These vegetable crisps are low in saturated fat and are a source of fibre, with a sprinkling of sea salt for simple, yet delicious flavour.
What's more, at just 86 calories per bag, you can munch away without worrying about your calories!
Ingredients: Whole carrot, whole pea and whole potato popped chips with sea salt seasoning
Low saturated fat. Source of fibre. Made with fresh vegetables. Popped, never fried.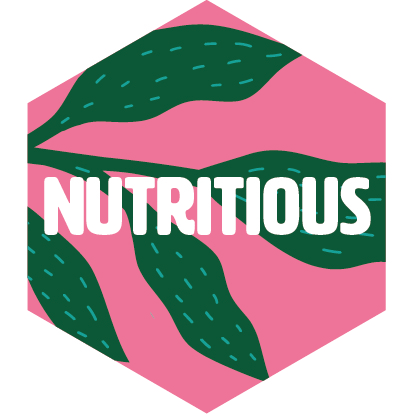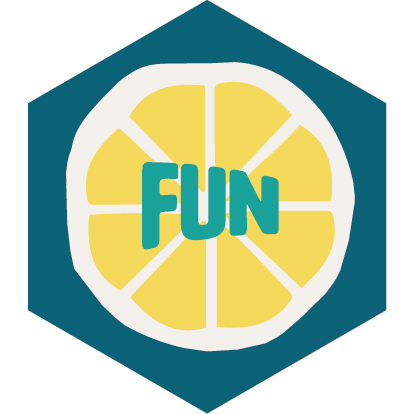 Plamil – So Free Organic Dairy Free Alternative to Milk Chocolate Hearts
This love heart gift box contains a pack of organic So free dairy free milk chocolate alternative hearts.  No milk. Wheat and gluten free.
Ingredients: Raw cane sugar, cocoa butter, rice powder (rice syrup powder, rice starch, rice flour), cocoa mass, natural vanilla flavouring. Happy valentines day!
May contain traces of soya. Cocoa solids 45% minimum. Organic ingredients are grown by organic crop management which benefit the local population and environment. No dairy. No lactose. Gluten free – suitable for coeliacs. Please use recycling facilities for this packaging.
All ingredients are organic.
Bear Yo-Yo Raspberry
These Bear Yo-Yo are every parents dream; made from 100% fruit with no added sugar or artificial flavourings, but that's not all, they also make up 1 of your 5 a day! What better way to get your children to eat fruit without even knowing it.
As well as supplying your children with their healthy goodness, they also provide collectable fun fact about nature.
Ingredients: Apples, Pears, Raspberries, A little Black Carrot Extract
No added sugar. High in fibre. 100% pure fruit & veg. 1 of your 5 a day. Same natural sugars as an apple.
Miiro – Chocolate Peanut Hearts
Crisp-coated signature chocolates with a peanut heart. A crunchy peanut nestled in their signature chocolate, with a colourful crisp coating. Heavenly layers of pure indulgence for a decadent taste experience.
Miiro use green energy by renewable sources to create the deliciousness and the bags are fully recyclable
Ingredients: Raw Cane Sugar, Peanut (25%), Cocoa Mass, Hazelnut (9%), Cocoa Butter, Rice Starch, Arabic Gum, Natural Colouring (from Vegetables Paprika, Sweet Potato), Carnauba Wax, Sunflower Lecithin, Natural Flavouring.
33% less sugar than a similar product of the same weight, Vegan (so dairy free), Gluten Free, Soya Free, 100% Natural and Honest Ingredients
Nature's Heart – Chocolate Covered Bananas
Real whole sliced bananas covered in dark chocolate. Enjoy these decadent yet healthy snacks as a special treat, dessert, or when you need a delicious pick me up. Great for adults and kids alike! Your whole family will fall in love with these real fruit snacks, covered in premium chocolate and made with the highest quality ingredients you can trust.
Ingredients: Dark chocolate (cacao liquor, sugar, cacao butter, soya lecithin, natural vanilla flavouring), dried bananas, cacao powder. Cocoa solids: 64% minimum.
May contain: Milk, peanuts and other nuts. Suitable for vegans. Gluten free. No added refined fats/oils. 64% Dark Vegan Chocolate. Source of Potassium.
Livia's – Million Squares Salted Peanut Butter
Try these unbelievably tasty, gooey, all-natural Salted Peanut Butter Million Squares.
Gooey date caramel between a layer of raw dark chocolate and an oaty base.
All Livia's treats are VEGAN, GLUTEN & DAIRY freeee and can be enjoyed by everyone!
Ingredients: Date Paste (42%), Peanuts (14%), Gluten Free Oat Flour (21%), Organic Dark Chocolate (8%) (Raw Cacao Mass, Coconut Sugar, Cacao Butter (Cocoa Solids 72%)), Maple Syrup, Coconut Oil, Peanut Butter (1.9%), Salt (0.7%)
Rhythm 108 – Organic Hazelnut Cookie Dough Vegan Snack Bar
Enjoy on the go or warmed up!
If you're at home or in the office, make Rhythm 108's snack bar extra tasty, gooey and delicious by removing the wrapper, popping in the microwave for 10-20 secs or in the oven for one minute in the parchment paper tray. When warmed through, take out and enjoy. It's divine with a scoop of Coconuts Organic ice cream! 
Ingredients: dates, hazelnuts, chocolate chips (cocoa paste, coconut flower sugar, cocoa butter), salt
May contain traces of other nuts, soy, peanuts and lupin. Vegan. Source of fibre. No refined sugar. Organic. Gluten free.
Products may contain trace amounts of other ingredients if produced in a mixed environment.
Tree of Life – Raw Organic Chocolate – Strawberry
Celebrating the rich, chocolate flavour, Tree of Life keeps their ingredients list short – combining raw cacao powder, cacao butter and sweetening with coconut blossom sugar. Using only vegan ingredients, their chocolate is reassuringly free from dairy, gluten, refined sugars and additives, making Tree of Life Chocolate a naturally pure choice. Every bar of Tree of Life Chocolate begins with high quality cacao beans – that's why they select Criollo beans, the finest variety of cacao, grown sustainably in the mountainous rainforests of Peru. They hand decorate their bars with real pieces of delicious fruits, nuts, seeds and spices for the ultimate chocolate experience.
Ingredients: Raw cacao powder, Cacao butter, Coconut blossom sugar, freeze-dried strawberries
Organic Vegan Gluten & Dairy Free.
LoveRaw – Vegan Chocolate Buttercups – Salted Caramel
These are LoveRaw's take on a classic vegan salted caramel flavour. Using creamy almonds and coconuts with a pinch of sea salt…mmmmm. This bad boy is vegan, gluten and refined sugar-free. But not fun-free, because the moreish taste will leave you wanting more. Indulgent yet without the guilt and perfect with a hot drink or as a snack. Now to share, or not to share, that is the question.
Ingredients: Organic Fairtrade Dark Chocolate (Cocoa Mass, Coconut Sugar, Cocoa Butter, Cocoa Solids), Cacao Butter, Almonds, Creamed Coconut, Organic Agave, Sea Salt
Vegan, No Palm Oil, Refined Sugar Free, Gluten Free Ingredients, Dairy Free Ingredients, Nothing Artificial
Supertreats – Silky Smooth Mylk Carob bar
Supertreats carob bars look and taste just as yummy as milk chocolate but are much better for you and your family. They contain no refined sugar or caffeine (unlike milk, dark or raw chocolate), only wholesome, natural, organic ingredients.
Instead of cocoa mass, they're made with naturally sweet superfood carob. The carob is blended with rich cocoa butter and low-GI coconut blossom nectar to create a heavenly, melt-in-the-mouth treat that is as smooth as silk and deliciously creamy too.
Choc-full of wholesome goodness, they're a genuinely guilt-free treat for kids of all ages (from 0-100!). But don't take their word for it – try them yourself.. 
London mum, Virpi Venho-Jones, created Supertreats having suffered mood swings, anxiety, brain fog, fatigue and sleep problems caused by consuming foods containing refined sugar and caffeine. After her son was born, she was determined to protect his little body and mind from these negative experiences. As she couldn't find products on the market that would allow them both to enjoy an indulgent treat without compromising their wellbeing, she decided to make her own. And so the idea for Supertreats was born. 
Organic, Nourishing, natural and delicious, The amazing chocolate alternative for kids, No refined sugar, no caffeine or theobromine (unlike chocolate), Sweetened with low-GI coconut blossom nectar, Gluten and soya free, Suitable for vegetarians.
Ingredients: Unrefined coconut sugar, Cocoa Butter,  Carob Powder (10%), Inulin, Vanilla.
All ingredients are organic. May contain traces of other nuts & milk Plastic Free recyclable packaging.
Conscious Chocolate – Love Potion No. 9
Who's in the mood for love? And by that I mean a cuppa, some hormone balancing chocolate and an early night 🤎 Rose and Maca are great for women's health and we all know chocolate is so Mums keep this one for yourselves!
Conscious Organic, Vegan and Raw 'Love Potion No 9' is a sensual and luxurious experience, reminiscent of the Prussian 'Turkish Delight'. The Conscious range are all free from gluten, soya, dairy and refined sugars.
This creamy bar includes very special ingredients which compliment the Peruvian cacao and enhances the essence of romance. Expertly blended, using therapeutic food-grade essential oils and spices. Conscious Chocolate uses an evocative rose oil from Bulgaria and their maca is from the Peruvian Andes. This bar is certainly a best seller among those who enjoy this rich and floral experience and was developed as the Valentine 'bunch of roses' and a wedding gift when the bars were first made in Emma's kitchen. This bar is a deliciously smooth, creamy chocolate to both indulge and delight.
Ingredients: Chocolate with essential oil of rose and maca. Organic ingredients: coconut blossom sugar (30%), cacao butter, cacao powder, coconut butter, carob, maca (0.4%), essential oil of rose (0.04%), cinnamon, sea salt. Cacao solids 62% minimum.
Packed in a factory that handles nuts. Plastic free eco friendly packaging – compostable wrapper and recyclable cardboard outer.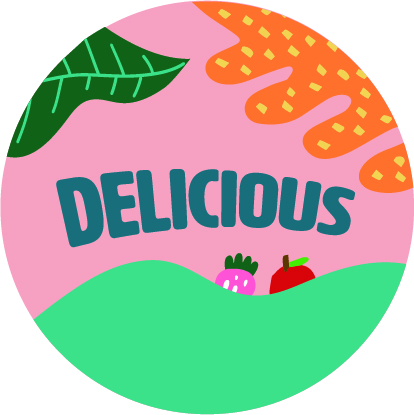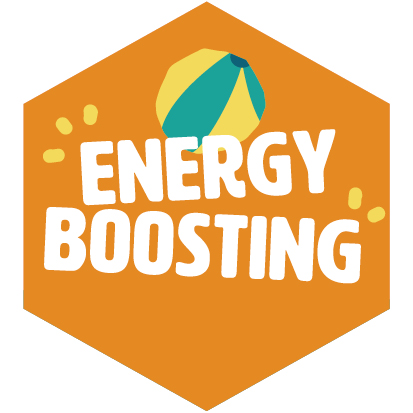 Bumblezest Matcha Can
Bumblezest Yerba Mate, Matcha & Green Coffee Sparkling Water, for fuel & focus, is a sparkling water herbal drink, which is made with all-natural ingredients sourced for their specific functional properties. Busy mums and dads you're welcome – just keep it for yourselves due to the caffeine content.
Unlike most other drinks on the market that use token amounts of key ingredients, Bumblezest Yerba Mate, Matcha & Green Coffee Sparkling Water contains eight functional ingredients such as Matcha, yerba mate, 1/3 of a Lemon, Cinnamon, a drop of Maple Syrup, Himalayan Salt, green Coffee and sparkling water. These ingredients are added in generous doses so that they make the sort of difference you will generally feel and notice upon consumption.
Ingredients: Sparkling Water, Lemon Juice 4.6%, Maple Syrup 3.5%, Yerba Mate 0.1%, Matcha Green Tea Extract 0.1%, Cinnamon Extract 0.1%, Natural Flavours, Himalayan Salt 0.04%, Green Coffee Bean Extract 0.03%
It is a great way to rehydrate. Best served chilled.
The Unrefined Bakery – Rocky Road
Chunks of delicious oaty biscuit, juicy raisins & crunchy roasted almonds covered in a creamy cacao coating.
Ingredients: Gluten Free Oats, Coconut Sugar, Cacao Butter, Creamed Coconut, Raisins (Raisins, Sunflower Oil), Roasted Almonds, Maple Syrup, Extra Virgin Olive Oil, Cashew Butter, Cacao Powder.
Vegan, Gluten & Dairy free. No refined sugars. Natural ingredients only. Source of fibre.
The Unrefined Bakery – Almond Butter Flapjack
All butter flavour with no butter status, this moreish flapjack is made with creamy almond butter and sweetened with maple syrup.
Ingredients: Gluten Free Oats, Coconut Sugar, Almond Butter, Maple Syrup, Extra Virgin Olive Oil, Cocoa butter, Himalayan Pink Salt.
Vegan, Gluten & Dairy free. No refined sugars. ~70% less saturated fat than the average flapjack. Natural ingredients only. Source of fibre.
TRIBE – Sour Cherry Blaze Trail Energy Bar
TRIBE Energy bars provide natural energy from a wholefood blend of coldpressed fruits, nuts + nutrient-rich ingredients such as antioxdant-packed sour cherries. Each bar is 100% natural, vegan, has no added sugar and is a great source of natural energy. Built for performance.
Ingredients: Dates, Cashew Nuts, Sour Cherries, Sunflower Seeds, Buckwheat Flakes, Almond Oil
Eco friendly compostable packaging! No added sugar. Quick-release energy. Cold-pressed. Source of copper for optimal energy-yielding metabolism. Vegan.
Trek – Coconut & Raspberry Protein Nut Bar
Having a busy day, but want to do more? Grab a TREK Coconut and Raspberry Protein Nut Bar. It will give you that slow-release energy to keep you going. Each bar is packed full of crunchy roasted peanuts with toasted coconut and tangy raspberries for that fruity hit. So, you get 10g of plant-based protein, heaps of fibre and less than 5g of sugar in a bar that packs a flavour punch!
Ingredients: Peanuts (66%), Vegetable Fibre (Oligofructose), Soya Protein Crunchies (8%) (Soya, Tapioca Starch, Salt), Rice Syrup, Coconut (3%), Apple Juice Concentrate, Raspberries (2%), Sunflower Oil, Emulsifier: Sunflower Lecithin, Natural Flavouring
Vegan-friendly. Contains natural ingredients. Gluten-free. High in fibre and with slow-release energy and plant-based protein. No added sugar. Kosher approved.
Nature's Heart – Strawberry, Banana & Pistachio Trail mix
Great on the go, this high-fibre fix is a yummy mix of succulent strawberries, chewy banana, sweet goji berries and the tang of golden berries teamed with the nutritious crunch of almonds, pistachios and seeds.
Ingredients: Dried banana, goldenberries, sunflower seeds, cacao nibs, dried goji berries, dried strawberries (strawberries, apple juice, sunflower oil), almonds, pumpkin seeds, pistachios, brazil nuts.
May contain other nuts and sesame.