This month we feature 23 amazing vegan, healthy snacks and what a selection! Let us know in the comments which ones are your favourites!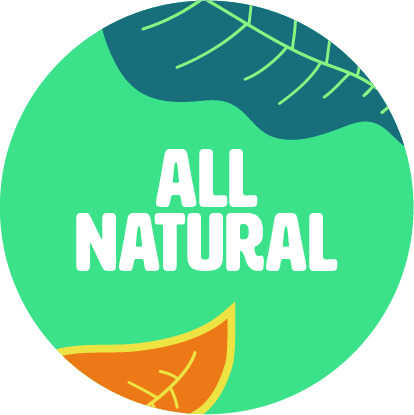 Taka Turmeric – Organic Rooibos and Vanilla
Delicately fragrant rooibos tea blended with the finest vanilla, bringing you sweet comfort any time of the day. With a little black pepper and coconut, to activate and absorb the goodness of turmeric. Just add hot water and sweeten to taste. Ingredients: Turmeric, Rooibos, Ceylon Cinnamon, Grated Coconut, Vanilla Pod, Black Pepper. 100% Organic Ingredients
Taka Turmeric – Hibiscus and Cinnamon
Made from the scarlet petals of the hibiscus flower and blended with woody cinnamon spice, for a refreshingly tangy tea. Contains coconut milk powder to help increase curcumin absorption. Each and every one of their tea bags are packed with generous amounts of organic turmeric and other precious ingredients, so it's easy to enjoy a dose of healthy sunshine, every day. Ingredients: Turmeric, Hibiscus, Ceylon Cinnamon, Grated Coconut, Liquorice, Orange Peel, Star Anise, Clove, Black Pepper. 100% Organic Ingredients. Fully recyclable and sustainable packaging
Wallaroo – Organic Gently Dried Pineapple Chunks
Bite sized naturally sweet pineapple pieces with a juciness that comes through in a burst of flavour. Perfect as a snack or as a delicious tropical addition to yogurt and cereal. 100% Organic Pineapple. No added sugar, salt, preservatives or sulphites. Nutritionally thought out so that each pack is equal to the NHS recommended one portion of fruit. Loaded with naturally occurring essential vitamins and minerals. Naturally Gluten Free and Vegan. Ideal for lunch boxes, in the car or for nibbling at work. Wrappers are home compostable, leaving no plastic waste. Ingredients: Organic Pineapple 100% Packed in a facility that handles nuts, peanuts, milk and sesame.
Rebel Kitchen – Chocolate Hazelnut Mylkshake
Here's a twist on the classic chocolate hazelnut milk shake. Dairy free. Vegan. On the go. This Dairy Free Chocolate Hazelnut Mylk® is organic and made from plants. Ingredients: water, organic date nectar, organic coconut cream, organic hazelnut (3%), organic cacao (2%), organic cashew, Himalayan salt
Abakus – Jujube Fruit Crunchy Crisps
Sweet and chewy red dates / jujube fruit. This superfood is packed with antioxidants and phytonutrients which help uplift the mood, calm the mind, improve sleep, and boost the immune system. This adaptogen is beneficial for overall health and vitality. Enjoy the red dates / jujube fruit as a snack, or as a natural sweetener in porridge, cooking, baking, smoothies. These are freeze-dried crunchy red dates / jujube slices. The freeze-drying is a gently processing method which helps preserve the nutrients. The texture is crunchy, light, similar to a biscuit despite being entirely made of fruit. A great snack for adults and children alike. Ingredients: Dried red dates / jujube fruit (100%) Packed in a plant which handles nuts and sesame seeds. Gluten free. Dairy free. No added sugar. Non-GMO. No additives. Suitable for vegetarians and vegans.
Love Vegan – Rich Cacao and Morello Cherry Bar
Cacao and cherry are the perfect combination for that indulgent guilt free treat. Ingredients: Chopped Dates (24.9%), Morello Cherry Flavour (0.6%), Currants (15.8%), Sultanas (10.5%), Sunflower Seeds (14.1%), Cashews (19.1%), Cacao Butter (4.1%), Cacao Powder (6.8%), Vegetable Glycerine (1.7%), Water (2.0%) Dairy free. Wheat free. Gluten free. No added sugar. Contains Naturally Occurring Sugars. May contain traces of date pits/stalks.
Mimselicious – Millionaire Bites Chocolate Chips
Chocolate chip cookie dough topped with a velvety date caramel and a thin layer of dark chocolate. Naturally free from and vegan friendly. Ingredients: Dates (Dates, Rice Flour), Gluten Free OAT Flour (30.3%), Dark Organic Fairtrade Chocolate Min 67% Cocoa Solids (20%)(Cocoa Mass, Coconut Sugar, Cocoa Butter), Coconut Oil, CASHEW NUT Butter, Agave Syrup, Salt, Xanthan Gum. Produced in a factory that handles other nuts, eggs, milk, soya and cereals containing gluten.
Squirrel Sisters – Cacao Orange Raw Energy Bar
A twist on your chocolate orange favourite… Cacao Brownie with natural tangy orange flavour. Squirrel Sisters Raw Energy Bar Cacao Orange is a delicious, raw  bar made with 100% natural ingredients of the highest quality. Squirrel Sisters bars can be enjoyed any time of the day; pre/post workout, for breakfast, a snack between meals or after dinner as a healthy pudding. Treat your health with their AWARD WINNING bars! Ingredients: Cashews, dates, currants, cacao Powder (6%), cacao nibs (5%), cacao butter (3%), natural orange flavouring. Made in a factory which also handles peanuts, soy, milk and sulphites. Contains naturally occurring sugars.
Native Popped Lotus Seeds – Sea Salt & Pink Pepper
These popped lotus seeds come from the lotus flower, a plant Native to India. The Sea Salt and Pink Pepper Popped Lotus Seed snacks are big on crunch and pack a fragrant peppery flavour punch. Vegan, gluten free and naturally popped, they are packed full of protein and only 82 kcal per bag! No naughties or nasties, just good healthy snacking everyone can enjoy. Ingredients: Lotus Seeds (78%), Rapeseed Oil, Rice Flour, Maltodextrin ( Potato or Maize), Salt, Sugar, Onion Powder, Garlic Powder, Yeast Extract, Black Pepper, White pepper, Pink Peppercorn Extract, Natural Flavouring.
I Love Snacks – Roasted & Salted Mixed Nuts
I Love Snacks Mixed Nuts are packed full of natural goodness and protein and are perfect for snacking. The nuts come from carefully selected suppliers and include lightly salted peanuts, almonds, cashews and hazelnuts – a delicious and healthy combination to snack throughout the day. Suitable for vegan and vegetarians, Gluten free, GMO free and deliciously tasty, I Love Mixed Nuts, what's not to love! Ingredients: Peanuts (70%) almonds (15%) cashews (10%) hazelnut (5%), rapeseed oil, salt. Contains nuts and peanuts, may contain other nuts and sesame. Warning: small children can choke on nuts.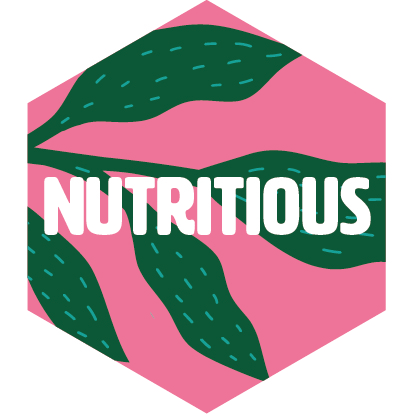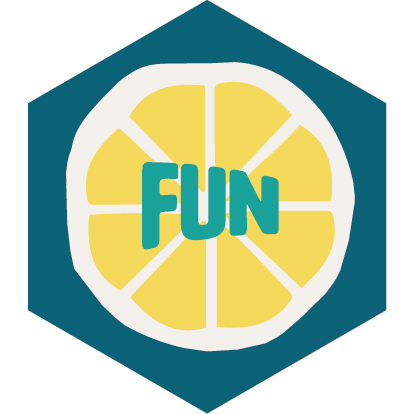 Well & Truly – Impulse Sea Salt & Cider Vinegar
Say hello to the newest member of the Crunchies family… Well & Truly's take on the British classic Salt & Vinegar flavoured corn snacks. Crammed full of flavour, crunch and lower in fat, this snack is a satisfying winner.
Ingredients: Corn Flour, Corn Oil, Linseed Oil, Suffolk Cider Vinegar Powder, Salt, Rice Flour, Citric Acid, Sea Salt
May contain traces of Soya, Mustard & Milk.
Perkier – Cacao & Orange Bites
The chirpiest, cutest, crispiest energy ball on the block. Cacao and orange are a duo taste dreams are made of. It takes the classic combo and amps up the flavour to stratospheric heights. Crunchy, yet dreamily rich and creamy.
Ingredients: Peanuts (26%), Dates (16%), Protein Crisps (Soy Protein, Tapioca Starch, Salt), Brown Rice Syrup, Chicory Root Fibre, Rice Flour, Coconut Sugar, Puffed Quinoa (4%), Desiccated Coconut, Cocoa Butter, Cacao Powder (3%), Date Syrup, Inulin, Natural Flavouring, Sugar, Sunflower Lecithin
Contain peanut & soy. Nutritious Energy snack. High fibre. No refined sugars. Gluten free snack. Wheat Free snack. Dairy Free snack. Palm oil free snack. Vegan energy snack. Suitable for vegetarians.
Gato – Cookies n Cream Hazelnut Butter Chocolate Cookies
A super indulgent, modern twist on the classic cookie sandwich! Two delicious chocolate biscuits with chocolate hazelnut cream in the middle. Plant-based, gluten & palm oil free and 30%+ less sugar than similar snacks. Praline fans, you'll love this flavour, tuck in!
Ingredients: Gluten Free Flour (Rice, Flax, Potato, Tapioca, Maize, Buckwheat), Coconut Oil, Sugar, Water, Fibre (Chicory, Citrus), Cacao (5%), Potato Starch, Hazelnut Butter (3%), Natural Flavour, Grape Juice, Rice Starch, Fibre (Potato, Psyllium Husk), Salt.
Insane Grain – Vegan Cheese Sorghum Supergrain Puffs
Insane Grain's Cheese flavour (vegan-friendly) Sorghum Supergrain Puffs are insanely delicious – both crunchy AND melty! Yum! They're a great alternative to crisps, popcorn, bars, seeds and nuts. Enjoy a pack of these irresistible snacks on the go or even as a treat in your lunchbox. These are snack packs for you and your family and friends to enjoy!
Source of Fibre. 1.8 times more iron than spinach. More potassium than a banana. Energy boosting and great for gut and bone health.! Packed with Vitamins, Minerals+Micronutrients. Promotes healthy blood pressure.
Ingredients: Sorghum Flour, Vegan Cheese Flavour Seasoning, Rice Flour, Salt, Onions, Natural Flavouring, Yeast Extract, Garlic, Acid: Lactic Acid E270, Colour: Paprika Extract, Sunflower Oil, Bacillus Coagulans MTCC5856
Vegan. Gluten Free. Nut free. Non-GMO. Dairy free.
Panda – Banana & Strawberry Liquorice
Panda liquorice is the purest you can find and is the best alternative to satisfy your sweet tooth with a fruity fresh taste. The traditional method of slowly cooking the liquorice dough gives Panda liquorice the distinctive chewy softness. Resealable bag helps keep the liquorice fresh and tasty, right down to the last piece.
Molasses is a type of unrefined cane sugar full of vitamins and minerals, so it's a much better alternative to refined white sugar.  Still not wise to eat the whole bag but it's great to find healthier versions of old favourites.
Ingredients: Molasses syrup, WHEAT FLOUR, pasteurised strawberry puree (1,1%), concentrated lemon juice (1%), natural flavourings, liquorice extract.
Vegan. Contains wheat. Does not contain eggs. Does not contain lactose/milk. Does not contain gelatine/ingredients from pork. Does not contain peanuts. Does not contain nuts/almonds. Does not contain soy. Does not contain high-fructose corn syrup.
Brave – Roasted Chickpeas – Dark Chocolate
Sweet dreams are made of peas!
These beauties are roasted to perfection and then coated in rich, velvety Dark Chocolate. This is definitely their most indulgent flavour yet! Perfect for sharing in front of a movie or nibble at your desk, these are a firm favourite at Treat Trunk headquarters.
Ingredients: Chickpeas, Single Origin Dark Chocolate [Cocoa (Cocoa Butter, Cocoa Mass), Sugar, Emulsifier: Sunflower Lecithin], Rapeseed Oil, Cocoa Powder, Sea Salt, Natural Vanilla Flavouring, Acacia Gum. Min. cocoa solids 50%
Deliciously Ella – Almond Butter & Salted Caramel Cups
Deliciously Ella's almond butter and salted caramel cups are made with three layers: a gooey vegan caramel at the bottom, followed by a layer of creamy salted almond butter ganache, and a thin layer of their vegan chocolate on top. These layers sit in an oaty cup – the perfect plant-based indulgence.
If there could be an award for the best healthy snack it would HAVE to be these – you can't fault them!
Free from gluten, dairy and refined sugar. Vegan friendly. Store in a cool dry place.
Ingredients: Gluten Free Oats (30%) Date Syrup, Coconut Oil, Dark Chocolate (11%) (Cacao Nibs, Coconut Sugar, Cacao Butter) Roasted Almond Butter (8%), Coconut Sugar, Cacao Powder, Maple Syrup, Salt.
Gato – Almond Butter & Raspberry Nut Butter Cookies
Each cookie bite is naturally delicious & nutritious, packed with almond butter, oats and raspberries. Naturally gluten & dairy free, lower in sugar and packed with plant protein and fibre – tuck in!
Ingredients: Gluten Free Oat Flour, Coconut Oil, Unrefined Brown Sugar, Chunky Almond Butter, Almonds, Almond M♥lk (Water, Almonds), Chicory Root Fibre, Freeze-dried Raspberries, Natural Vanilla Flavour, Sea Salt, Freeze-dried Beetroot.
Prodigy – Peanut & Caramel Cahoots Chocolate Bar
Eat No Evil with Prodigy.
Prodigy's Peanut & Caramel Cahoots bar delivers the satisfying taste of that favourite classic combination of chocolate, peanuts and caramel – and is Vegan, refined-sugar free, dairy-free and plastic-free.
Carefully crafted to be wonderfully nutty, sweet and salty, smooth and delicious.
Prodigy bars feature all-natural ingredients including raw cacao butter and cacao nibs, unrefined coconut sugar and lucuma.
This is chocolate that changes everything.
This is Chocolate Reborn…!
Ingredients: Peanut Nibs, Chocolate: (20%) (Cacao Butter, Raw Cacao Nibs, Coconut Sugar, Inulin, Cream Coconut, Raw Lucuma, Coconut Flour), Fruit Syrup Blend (Chicory Root Fibre, Date, Carob), Cassava Flour, Peanut Paste, Coconut Blossom Sugar, Cacao Butter, Emulsifier: Sunflower Lecithin, Humectant: (Vegetable Glycerine, Rapeseed), Natural Flavouring, Green Tea Extract
May also contain traces of Tree Nut, Soya.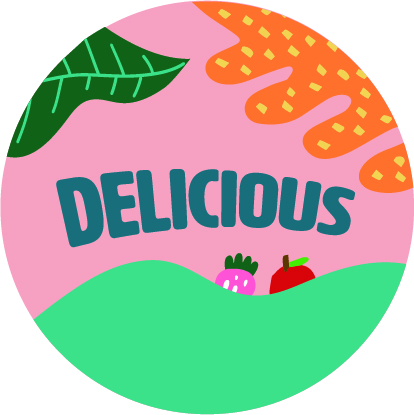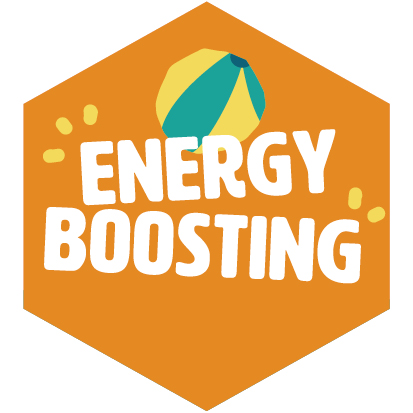 Protein Ball Co. – Peanut Butter & Jam
A handful of raw pitted dates, crushed peanuts, plant protein powder (pea + rice), blueberries, strawberries + a pinch of Himalayan pink salt.
The healthy twist on a classic American combo. If you like their Peanut Butter flavour protein balls, then you'll love these!
Ingredients: Dates, peanuts (32%), tapioca fibre, grape juice concentrate, rice starch, pea protein, rice protein, freeze dried strawberries (3%), freeze dried blueberries (1%), pinch of Himalayan pink salt
Packed in an environment that packs peanuts, nuts, milk & egg. May contain the occasional stones/pits from fruit. Gluten Free + Suitable for Vegans.
Cheeky P's – Curry Roasted Chickpeas
Lovingly roasted and flavoured with mild curry spices, Cheeky P's curry roasted chickpeas are wonderfully moreish snack to pair with your favourite drink or topped on your salads & soups for a delightful crunch! (We can attest they make an awesome Buddha bowl 😋)
With every mouthful of their seriously addictive curry chickpeas, the intensity of the warming spices increases, giving you a super satisfying snacking experience.
Cheeky P's are vegan, gluten-free, packed with plant protein and fibre. The fun snack pack counts as 1 of your of 5 a day so snacking has never been quite as cheeky and healthy!
Ingredients: Chickpeas 87.6%, RSPO Palm Oil (MB) 7.2%, Curry Powder 3.8%*, (Onion powder, Garlic Powder, Ginger Powder, Cilantro Powder, Chilli Powder, Cumin, Turmeric E100, Salt), Soybean Oil 1.4%
Contains soybean oil. Produced in a factory where a range of nuts, peanuts, sesame and soy products are produced.
Creative Nature – Super Salted Caramel Crispy Protein Gnawbles
These crispy nibbles of pea protein coated in Salted Caramel Dark Chocolate are deliciously more-ish. They are Free From all Top-14 Allergens, making them suitable for vegans, allergy sufferers and school lunch boxes! With 43% less sugar than the market leading brand, you can enjoy your favourite snack without having to worry about eating too much sugar!
What else? In their best efforts to make the range of Gnawbles as environmentally friendly as possible, they have refused ingredients such as dairy and palm oil, and they have also moved to fully recyclable packaging!
Ingredients: Dark Chocolate (60%)(Sugar, Cocoa mass, Cocoa Butter, Emulsifier: Sunflower Lecithin, Natural Flavouring), Protein Puffs (40%)(Pea Protein Isolate, Potato Flakes, Potato Starch, Sugar, Salt), Glazing Agents (Gum Arabic, Zein (Maize Protein)), Salt. Dark Chocolate contains 50% cocoa solids.
Pachamama – Andean Berry & Raspberry
Need a deliciously nutritious boost? Looking for something zingy and fresh? Release your inner energy and get your taste buds tingling with wild Andean berries and raspberry.
Ingredients: Dates, Oats, Protein Crispy (6%) (Soya, Protein Isolate, Tapioca Starch, Calcium Carbonate, Salt), Raisins (Raisins, Sunflower Oil), Dried Raspberry (4%), Almonds, Dried Andean Berries (Physalis) (3%), Puffed Quinoa, Puffed Amaranth, Sunflower Seeds, Camu Camu Powder.
Made in a factory that handles other nuts, sesame seeds, milk, soya and cereals containing gluten.