Mmmm… today I'm bringing you a recipe for nut butter cups! I've always been a huge chocolate fan and one day a colleague brought some mini Reese's (chocolate peanut butter cups) back from her holiday in the US and shared them out amongst our team. I thought they were AMAZING and claimed for years that they were my favourite chocolate.
I recently found some in a bargain shop in the UK and was so excited I'd found them again, but I was so disappointed when trying them – I couldn't believe how artificial and well, vile they tasted. None of my family liked them and I realised how messed up my tastesbuds were back then to think they tasted nice. Eating a real food diet has allowed my taste to return to a somewhat natural state and I can now spot and avoid anything harmful to my body.
I still hold on to the nostalgia of those mini cups though so I decided to make my own healthier ones. Any nut butter should do (I've just got some hazelnut butter which I'm excited to try out – praline? Yum!) and cashew butter works great too. But I went for chunky peanut butter with these to make them as close to the original as possible (just without the yuckyness)
I bought a silicone mini cupcake mould for this but I also made some before using a standard cupcake tray.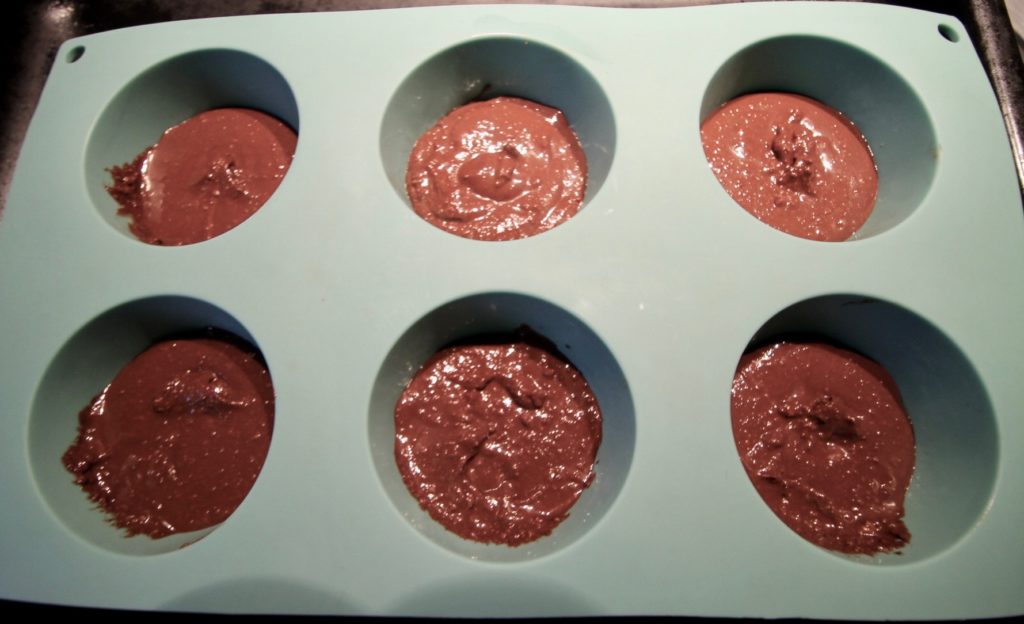 You can be pretty flexible with the ingredients – if you'd like them sweeter just add less nut butter. I only filled the mini cups part way but you could make a double batch and fill them.
I used one of my lovely steel bowls in a saucepan of water as a bain marie and my little girl really enjoyed helping stir the mixture and spoon it in to the muffin pan!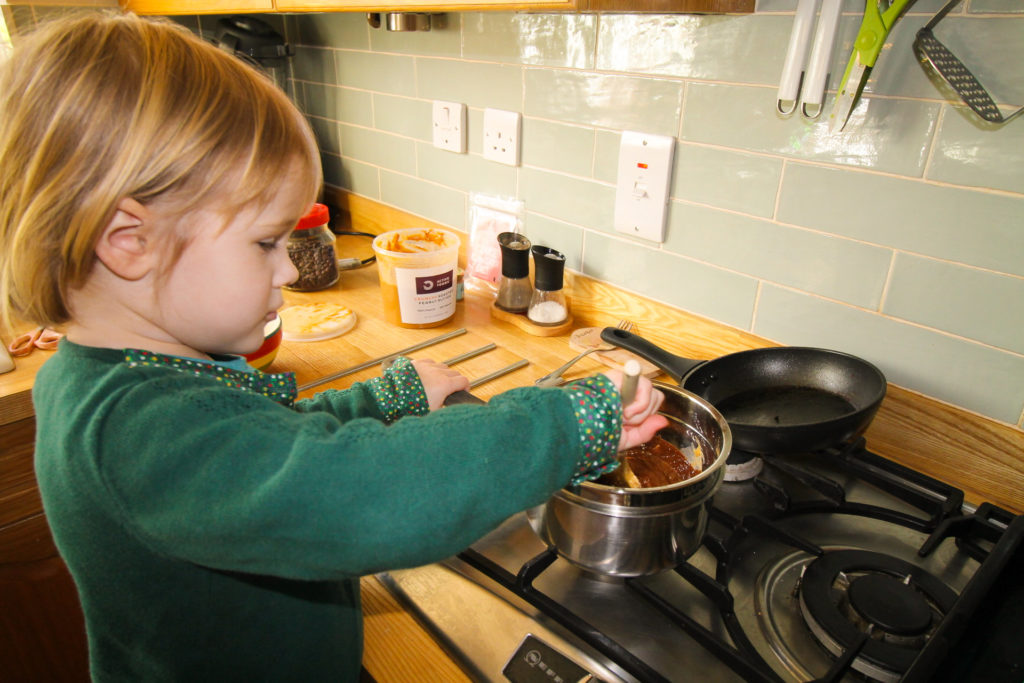 The chocolate we used was coconut sugar sweetened dark chocolate chips from Real Food Source but there are plenty of other naturally sweetened chocolate brands, you could definitely get creative with flavoured chocolate, add dried fruit powder or chunky items like raisins. As my kids get older and more knowledgeable about ingredients, it's exciting letting them suggest things and trying it out together. A family that cooks together, stays together!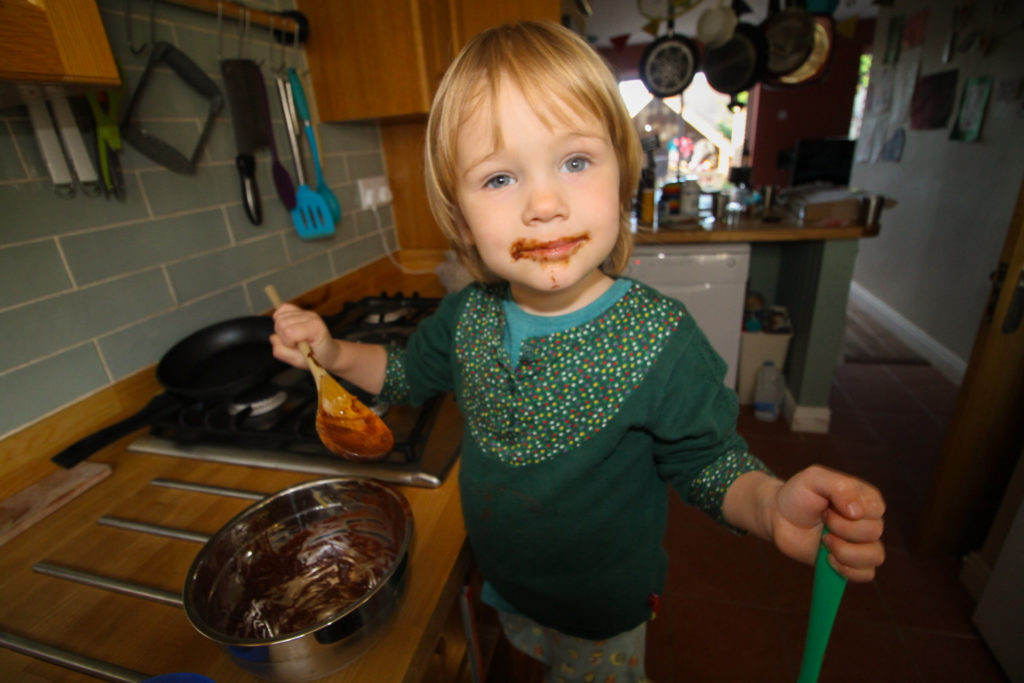 And licking the bowl's really fun too!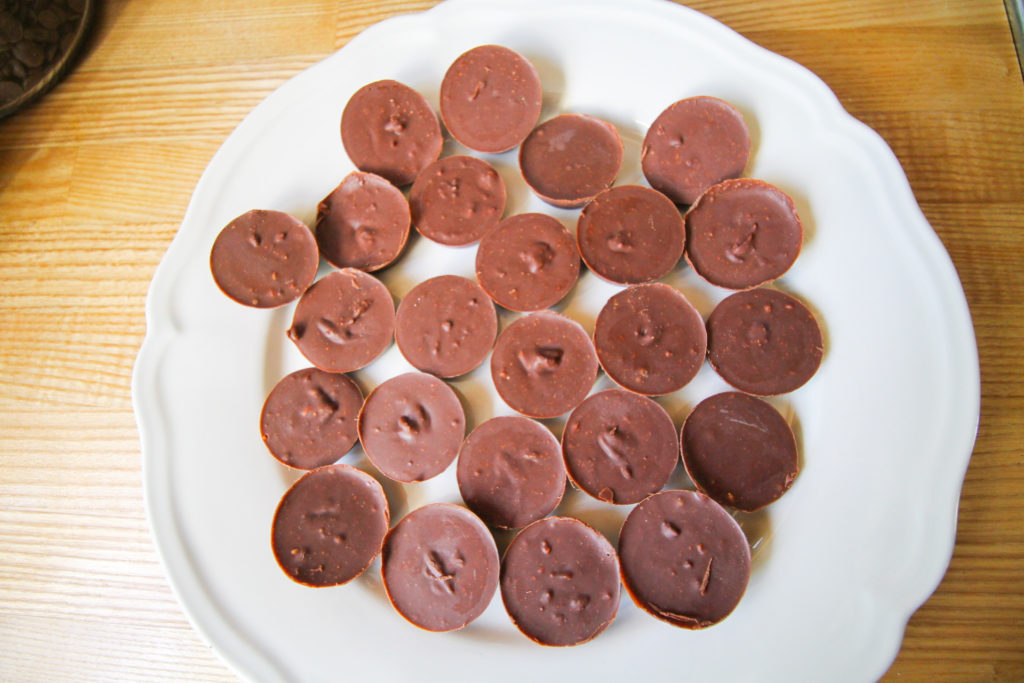 I'm sure you could make yours prettier but as busy mums, we just want to eat it right? I'm so so pleased with how they came out. They're absolutely delicious and exactly how I imagined them. My whole family love them and it's so good to know I'm not putting harmful chemicals into our bodies when enjoying them. That's a pure treat.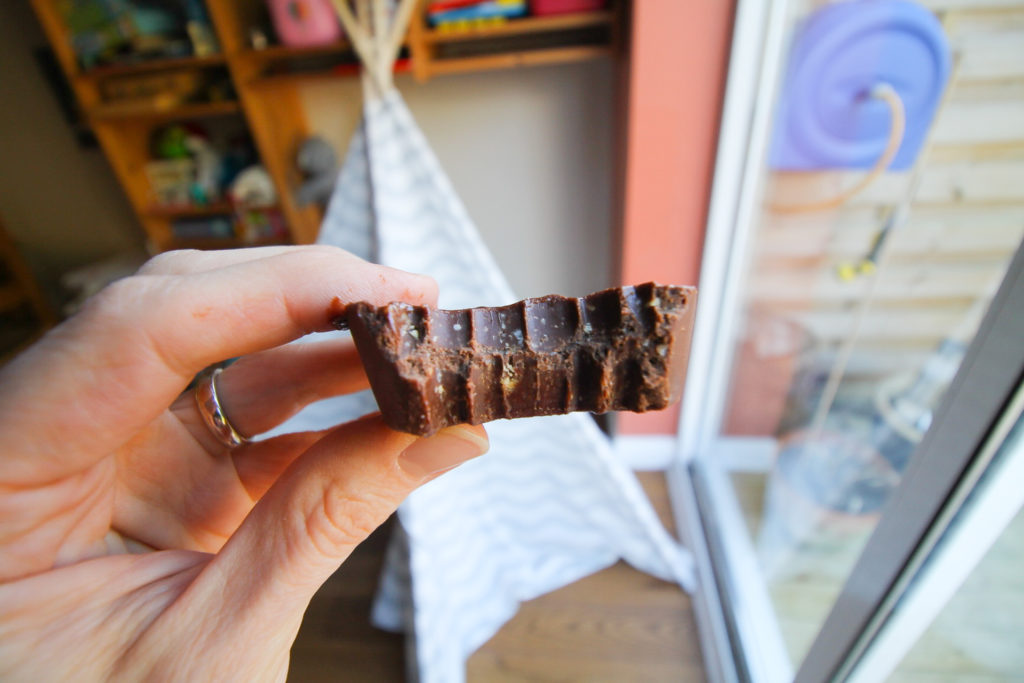 I'm saving some for my lucky friends coming to visit for my 40th birthday tomorrow. What a great way to celebrate! I have a haircut in the morning with my son, a healthy brunch at Skinny Kitchen and then laser tag and bowling in the afternoon, then back to ours for some Cluedo, a few peanut butter cups thrown in and maybe a glass of prosecco or 2!
Nut Butter Cups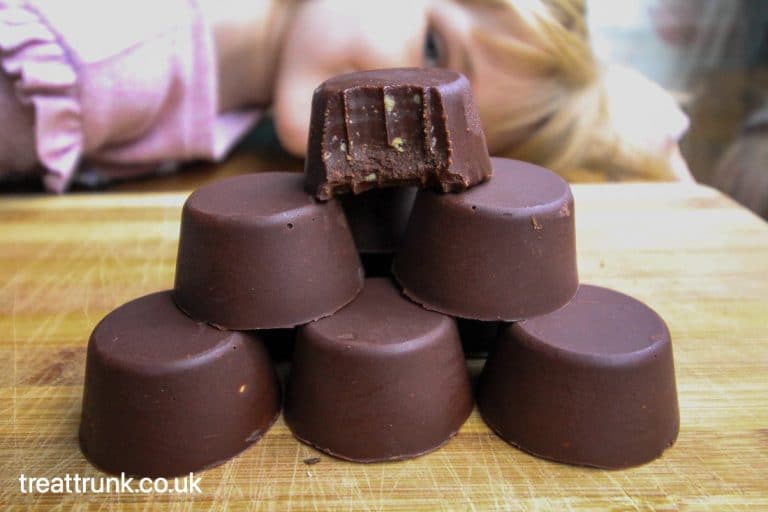 A healthier, tastier version of Reese's peanut butter cups
Prep Time

5 min

Cook Time

5 min

Total Time

10 min

Cooling Time

30
Ingredients
120 g Peanut or any Nut Butter We used chunky peanut butter here 
100 g Naturally Sweetened Chocolate We used Real Food Source coconut sugar sweetened dark chocolate chips
Instructions
1
Place all ingredients in a bain marie.
2
Heat on low and mix until all the ingredients have melted and incorporated.
3
Tip into a mould and freeze for half an hour (longer if making a bigger batch or using standard cupcake moulds)
4
Empty out into a glass container and store in the fridge. Enjoy!