With Time To Talk Day  taking place this month, having a conversation with your staff about mental health has never been so important. We've already shared our favourite corporate wellness gifts on here but today we're turning our attention to the best corporate gifts to support your staff's mental health. 
Whether it's part of a wider initiative to support your staff's wellbeing or gifts to support your staff during Time To Talk day, we've rounded up our favourite gifts to send to staff and clients to support them with mental health.
Our favourite corporate gifts to support your staff's mental health...
1. Treat Trunk's Healthy Snack Gift Box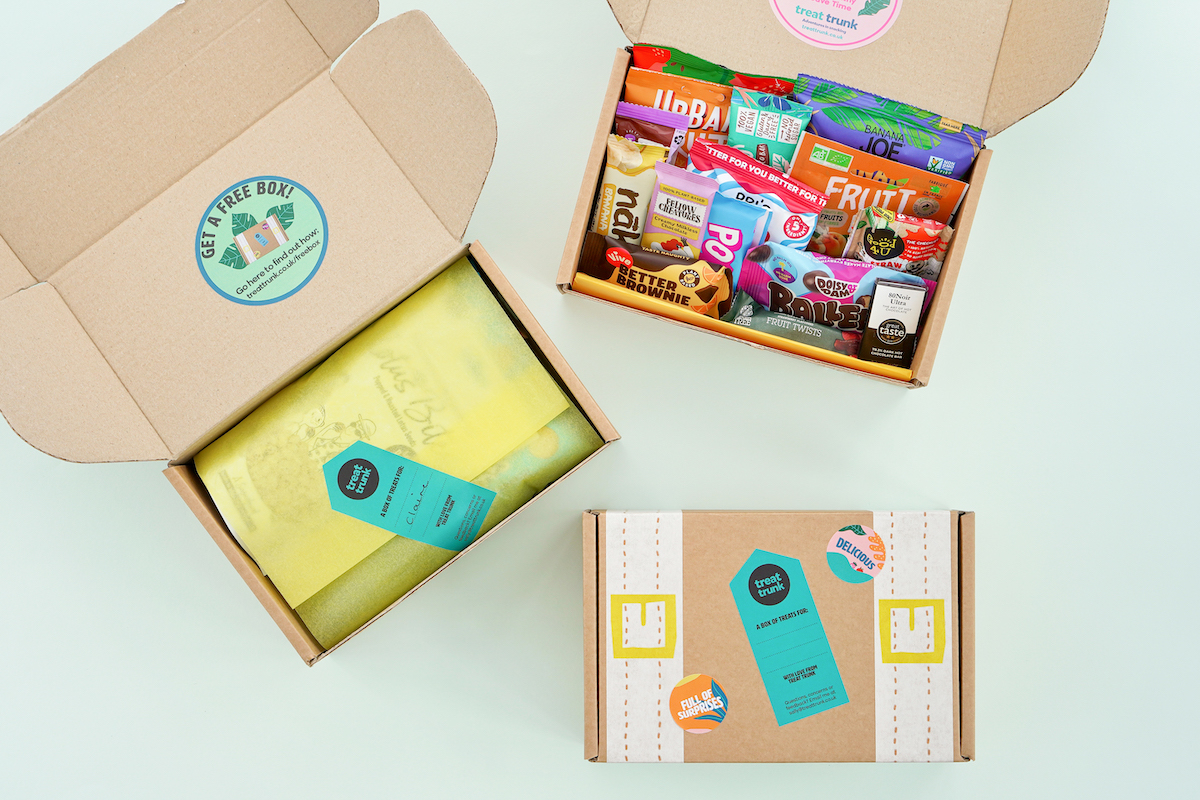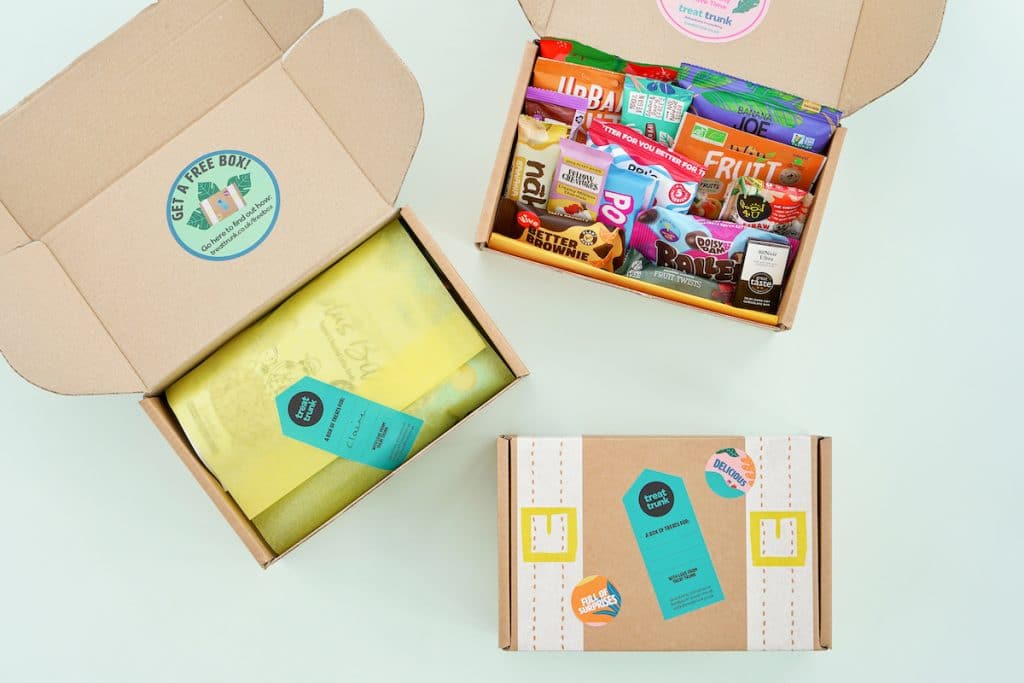 The food we eat has a real impact on our mental health. If your staff are working in a busy office, it can be hard to encourage them to take time out to have a proper lunch break and eat healthily-yet studies show 90% of staff who take lunch breaks are actually more productive. Lots of offices have vending machines with unhealthy food choices or don't have shops and restaurants nearby so why not gift your staff one of our corporate order healthy snack boxes?  These are perfect for gifts for your staff's mental health; a great add-on for meetings or an option for sending to staff who are working remotely. We can even supply to staff rooms to ensure your staff has a great supply of nutritious, healthy snacks to hand-to help boost their wellbeing and productivity.
A Treat Trunk can be a great way to remind them that they are part of a larger team and encourage engagement with their colleagues.
We are experienced in tailoring a treat box to your exact corporate requirements and can send them in bulk to your office HQ or to staff across the country who are working remotely.
2. A Box Full of Joy: Overwhelm Pad
This
Overwhelm pad
helps people deal with overwhelming thoughts in their heads and with prioritising tasks. It enables people to get their thoughts down on paper and then be able to move forward with their day in a more calm and structured manner. There are only three priorities intentionally because that is manageable and gives people a real sense of achievement when those tasks are ticked off.
3. Melt Me Real Good Candles
For staff working from home, it can be even harder to separate their work life from their home life. These handmade candles are all about encouraging taking time for 'you' when work is busy and hectic. There is something calming and mindful about lighting a candle and allowing the fragrance to pass over your senses letting it take you on a journey with no limits.
4. My Mindfulness Journal
These mindfulness journals were created so that people could create a practice to support their mental health. They come in a range of colours and provide lots of guidance about mindfulness, with a journal page for each day. 
For ongoing corporate gifts for your staff's mental health, why not consider gifting your staff a subscription? We offer a range of gift options; including a 12-month healthy snack subscription so you can support your staff's mental health and wellbeing all year round!
6. Empowered Woman Affirmation Cards
Affirmations are proven to boost confidence, create positive self esteem and help reprogram limiting beliefs, helping you quiet that inner critic! 
Th
ese cards help to empower your female colleagues to believe in themselves- a great gift for International Women's Day perhaps?
7. Online Meditation Course
A digital course can work really well to accompany a physical corporate gift-such as our snack boxes. Rhis Modern Meditation Course – that individual clients and corporate clients can buy- has been specifically made to teach people the science and the woo about meditation so that they can then learn their own meditation practice by the end of the 14 days without needing an app, a guide or music and to be able to meditate anywhere.
8. Our New Mum Healthy Snack Box
Finally, if you're looking for a corporate gift specifically to support the health and wellbeing of your pregnant staff (or perhaps those currently on maternity leave) why not try our New Mum Healthy Snack Box?  We've worked specifically with a maternal health nutritionist to develop a snack box for pregnant and breastfeeding mums-designed to help them through pregnancy, labour, and postpartum.