A healthier selection of Easter goodies here with a couple of extra special ones! 
Comment below with your favourite!
Our mini boxes contain a selection of items from the full size box.
BEAR Yoyo Smoothies Peach Banana
Delicious real fruit rolls inspired by classic smoothie flavours! Made with real fruit and blended with gluten free oat milk powder, your perfect smoothie experience in a yoyo.
Ingredients: Apples (51%), Peaches (15%), Pears (13%), Bananas (10%), Apricots (6%), Gluten Free Oat Extract (4%), Vegetable Oil (Sunflower)
Superfoodio Peanut Butter Chunky Buttons Coco Crunch
WORLD'S FIRST PEANUT BUTTER BUTTONS – Now you can carry your Peanut Butter with you wherever you go. No jars, no spoons, no mess ever again!
DELICIOUS & TASTY SNACK – Made with all-natural, high quality ingredients, these buttons are the perfect pick-me-up snack for any time of the day.
Ingredients: Cocoa butter, Peanuts (29%), Coconut blossom sugar, cacao nibs (5%), Sea salt. Produced and packed in a facility that handles nuts, sesame, milk and soya.
Tiboom Maca & Omega Fruit & Nut Biscuit
The Maca omega "energy cookies" are a concentrate of natural energy made from maca roots, hemp seeds that will bring you nutrients and tastiness! Ideal for filling little hunger, they will also support sporting efforts!
Ingredients: Dates *, sunflower seeds *, sesame seeds *, pumpkin seeds *, hemp seeds * (5%), flaxseed *, poppy seeds *, maple syrup *, vanilla *, acerola *. * ingredients from organic farming. May contain nuts.
Soul Fruit Dragonfruit Crisps
100% Natural Red & White dragon fruit sliced and simply dried to create satisfyingly crunchy fruit chips. A superfruit snack to bust any craving.
Ingredients: 100% Dragonfruit
Use code Soulfruittreattrunk25 for 25% off your first order on the Soul Fruit website.
Bunch Chocolate Coconut Cocoa Nibs Bar
A cold pressed date bar with walnuts & coconut topped with dark chocolate 70%.
Ingredients: Dates*, chocolate* (cocoa mass*, sugar*, cocoa butter*) 20%, coconut* 10%, walnut*, cocoa nibs* 5% *Organic farming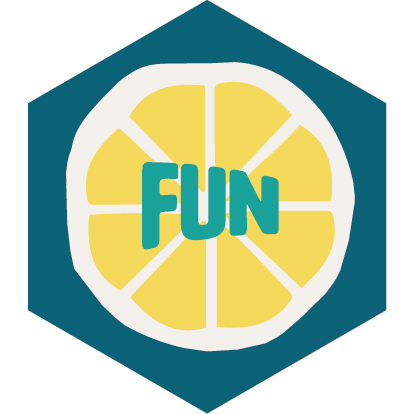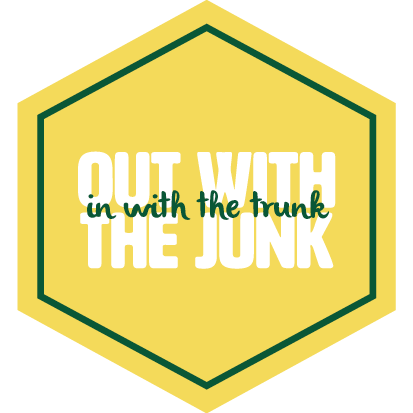 Nudie Snacks Cauliflower Crisps Katsu Curry
Made with 40% fresh cauliflower and only 114Kcal per serving the Katsu Curry cauliflower crisps are the perfect light snack with a spicy kick.
Ingredients: Cauliflower Puree (40%), Corn Flour, Pre-Cooked Potato Starch, Potato Flakes, Native Potato Starch, Sunflower Oil, Pea Fibre, Rice Flour, Sugar, Salt, Spices (Cayenne, Coriander, Cumin, Fennel, Cardamom, Turmeric), Yeast Extract, Tomato Powder, Onion Powder, Garlic Powder, Anti-Caking Agent E341 – E551, Spice Extracts. May Contain Cereals Containing Gluten, Milk, Nuts, Sesame.
Joe's Tea Proper Peppermint
Pure and simple peppermint to refresh and mellow.
There's nothing more refreshing for mind, body and soul (and your belly'll thank you too).
Award-winning organic tea, taste-bud brilliant flavour.
Ingredients: Organic peppermint leaves (100%)
Joe's Tea Feisty Turmeric Guru
A spicy blend of ginger, turmeric and lemongrass.
Traditional Ayurvedic turmeric meets feisty ginger and calming lemongrass – get your insides grinning with this powerful blend.
Ingredients: Organic ginger (35.5%), organic turmeric (26%), organic lemongrass (12%), organic liquorice (10%), organic lemon peel (10%), organic clove (4%), natural lemon flavour*(2%), natural ginger flavour* (0.5%)
Nix Kix Cucumber and Mint Drink
Enjoy a refreshing can of Nix & Kix, their Cucumber & Mint is 100% natural, free of sweeteners, vegan and delicious, just like all their flavours. Nix & Kix is famous for it's ZING! You can count on their flavour combinations to excite the palate and lift the spirit. 
Ingredients: Carbonated water, fruit juices from concentrate 45% (apple, cucumber 4%, lime), mint and other natural avourings, chilli extract.
Cornitos Spicy Tikka Masala
Cornitos Nacho Crisps are a premium quality healthier corn snack, with a range of exciting and authentic international flavours. Spicy Tikka Masala was the Gold Award winner for Best Vegan food product in the 2021 FreeFrom Food Awards. It is proudly Vegan and FreeFrom all of the 14 main allergens, made with all natural non-GMO ingredients, and contains no artificial colours, flavours, or preservatives.
Ingredients: Corn (70%), Edible Oil (Corn Oil), Spices and Condiments (Coriander, Chilli, Onion, Garlic, Cumin, Cardamom, Pepper, Cinnamon, Bay Leaf, Ajwain, Clove, Turmeric, Ginger), Iodised Salt, Sugar, Corn Starch, Pomegranate Seed Powder, Yeast extract powder, Flavourings (Mint, Smoke).
Henko Orange Cinnamon Healthy Bites
Ingredients: Dates, peanuts, cashews, gluten free oat flour, puffed quinoa, cinnamon and orange essential oil
Adell's Popcorn Sweet Spice Chai Handmade Popcorn
A fairly traded blend of warmth and aromatic spices to heighten the thrill, chai is one of those soul-warming wellness flavours that stays with you. It's known for a wide variety of health benefits such as antioxidants and anti-inflammatory. The ginger warmth, cinnamon glow, and bitter-sweet clove is perfect for those times when you're looking for a bit of sweetness and spice in your life. Vegan, organic and gluten-free.
Ingredients: Organic Popped Corn, Organic Extra Virgin Coconut Oil, Organic Cinnamon Powder, Organic Ginger Powder, Organic Clove Powder, Organic All Spice, Organic Black Pepper Grey Sea Salt, Xylitol (sugar alternative)
Conscious Chocolate Luxury 85% Chocolate Truffle Easter Egg
Handmade, raw, vegan, organic, filled luxury egg, sweetened with coconut sugar. A luxurious dark chocolate egg filled with a creamy, truffle-like, hazelnut ganache (50g egg). Fully compostable and recyclable packaging. Made in sussex, uk
Cacao: 70%. Made in the UK.
Ingredients: Shell: dark chocolate 85% cacao (cacao butter, cacao powder, coconut sugar, cinnamon, salt*) (20%); filling: (hazelnut paste, cacao butter, coconut sugar, cacao powder, coconut oil, carob, cinnamon, salt*). *Permitted non-organic ingredient. Allergens in bold.
Allergen information: Packed in a factory that handles nuts.
Conscious Chocolate Easter Bunnies Gift Box 180g Citrus Dark Chocolate
Organic Chocolate Bunnies made with essential oils of Grapefruit, Lemon and Lime
62% Peruvian Cacao Solids
Fun & refreshing these zesty little chocolate bunnies and are made with essential oils of white grapefruit from America, lemon from Italy and lime from Peru. The citrus notes cut through the richness of the dark, creamy chocolate perfectly. Each bunny is guaranteed to put a spring in your step!
Ingredients: coconut blossom sugar (29%), cacao butter, cacao powder, coconut oil, carob, essential oils of grapefruit (1%), lemon (1%) & lime (0.1%), cinnamon, sea salt. Cacao Solids 62% minimum. Packed in a factory that handles nuts. Made in the UK. Cacao products from Peru, coconut blossom sugar from Indonesia, coconut oil from the Philippines, carob from Spain, grapefruit essential oil from USA, lemon essential oil from Italy & lime oil from Peru. Cinnamon from Madagascar and sea salt from Portugal.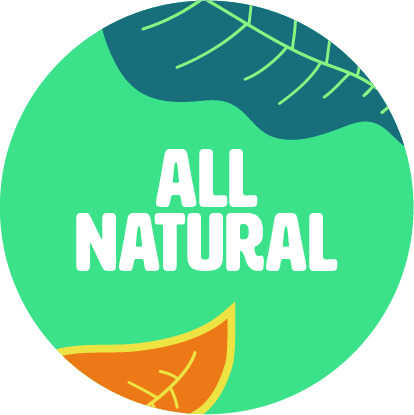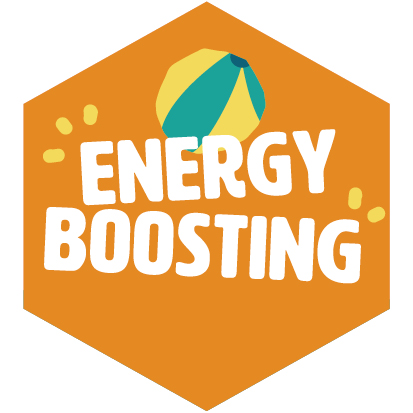 Nutty Nibbles Almond Spirulina Nibbles
Almond Spirulina Nutty Nibbles combine the nutrient almond with the super food power of spirulina
Ingredients: Organic dates, organic ALMONDS, organic pea protein, organic lemon juice, organic SESAMESEEDS. May contain traces of other nuts.
Nutty Nibbles Strawberry Swirl Nibbles
Nutty Nibbles are the latest award winning snacking innovation that is vegan, organic, gluten-free, refined sugar-free, high in protein snack on the go.
Ingredients: Organic dates, organic strawberries, organic shredded coconut, organic CASHEWS. May contain traces of sesame and other nuts.
Real Food Bar Chocolate Sea Salt Protein Bar
Real Food Bar's Chocolate Sea Salt is like a decadent brownie but without the guilt. Packed with 15g plant protein, 11g prebiotic fibre, and only 7g natural sugar — this bar will tackle your sweet tooth while an ideal combination of macronutrients provide steady energy to both the muscles and brain. Utilizing upcycled ingredients, Real Food Bar is on a mission to provide sustainable nutrition through honest snacks that are kinder to the earth.
210 calories, 11g net carbs
Vegan, Gluten Free, Dairy Free, Soy Free, Non-GMO
Ingredients:  Cashew Butter, Soluble Tapioca Fibre, Organic Blue Agave Syrup, Protein Crisps (Pea Protein, Rice Starch), Pea Protein, Organic Unsweetened Chocolate, Cocoa, Organic Coconut Oil, Organic Coconut Flour, Organic Dried Veggies (Organic Kale, Cauliflower, Sweet Potato), Sea Salt, Organic Vanilla Extract, Sunflower Lecithin.
Elements Truffles Ayurveda Shakti Bar Mango
This is a one of its kind, plant-based wholesome and delicious snack that is infused with Ayurveda superfoods. It tastes amazing and is made with clean ingredients that you can find in your kitchen pantry.
The sweet and tangy dried mango is complimented by the sweetness of dates and shredded coconut and the crunchy texture of chia seeds.
Ingredients: Organic Dates, Organic Chia Seeds, Dried Mango, Organic Cacao Nibs, Organic Dried Coconut, Organic Turmeric Root Powder
Maxine's Heavenly Cinnamon Oatmeal Raisin Soft-Baked Cookies
Maxine's Heavenly makes delicious, homemade-style cookies that are sweetened by nature. This Cinnamon Oatmeal Raisin cookie features lots of oats, plump juicy raisins, and is free of refined sugars.
Ingredient: Gluten Free Oat Blend (oats, oat flour, oat fibre), Palm Fruit Oil*, White Rice Flour, Raisins, Organic Coconut Sugar, Organic Coconut Nectar, Dates, Water, Flaxseed, Organic Gum Acacia, Sunflower Lecithin, Cinnamon, Sea Salt, Baking Soda, Sunflower Oil. *Roundtable on Sustainable Palm Oil (RSPO) Certified. May contain peanuts.
Monday Box Choco Fleur de Sel
These all natural salted chocolate truffles are homemade in Lyon and a delicious energy boosting treat.
Ingredients: Oatmeal, Dark chocolate, Coconut powder, Almond powder, Fleur de salt.
Fitbites Berry & Almonds Energy Protein Ball
These fruity artisan snack balls are made with SIX wholesome ingredients only. Whilst the vast majority of commercial snacks in the market contain dozens of complex and ultra-refined ingredients, FitBites are Simple, Natural, Tasty and Nutritious.
Health Benefits:
Pea protein is a complete vegan protein. This means it contains all 9 of the essential amino acids that you need to effectively build muscle.
Almonds are a source of vitamin E, copper, magnesium, and high-quality protein
Dates are a good source of various vitamins and minerals, energy, sugar, fibre and are wonderful at helping regulate blood sugar.
Raspberries are packed with Antioxidants and are a good source of manganese and potassium.
Ingredients: Dates, Almonds, Raisins, Pea protein, Raspberries, Natural Raspberry Oil