A great selection of snacks to take out and about as the weather gets warmer..
Comment below with your favourite!
Our mini boxes contain a selection of items from the full size box.
 iLOVE SNACKS Toasted Cashews Dusted with Chilli & Lime
iLOVE SNACKS Chilli & Lime Skin-On Cashews make an ideal snack choice with their intense flavour of zesty lime and spicy chilli blend. Hand-picked and wild-harvested, they keep the skin on to maintain the antioxidant compounds which provide incredible health benefits. With over 70% of a cashew nuts antioxidant compounds found in the skin, why remove it! These plant-based delights are Gluten and GMO free and add the perfect crunch to any occasion.
Ingredients: Skin-On Cashew Nuts (87.6%), Onion, Lontar Nectar, Lime (1.5%), Ginger, Chili (1%), Sea Salt, Lemongrass, Coriander, Turmeric.
Use discount code TREAT20 for 20% off the iLOVE SNACKS website until 31st August 2022
The Chocolatier Damask Rose Dark Chocolate Bar
Grown on the southern coast of the Dominican Republic, this chocolate is naturally rich in fruity and floral notes, pairing perfectly with rose
Ingredients: 70% Santo Domingo Dark Chocolate (Cocoa Mass, Sugar, Cocoa Butter, Emulsifier: SoyaLecithin, Natural Vanilla Flavouring), Rose Oil (0.2%) (Sunflower Oil, Damascan Rose Oil). Min. Cocoa Solids: 69%.
The Yummy Company Salty Pecan Nuts Oat Biscuit
The Salty Pecan Nuts flavour is the best seller Yummy!
Pecan nut are the queen of all nuts with almost 70% non-saturated fat. Moreover, they are a great source of plant-based protein and Vitamin E, which provide you a boost for the immune system. Healthy and very tasty! 
The Yummy Company make fair-trade, plant-based snacks by hand in Belgium. All of their products are gluten-free and plant-based.
Ingredients: Oat flakes, sesame seeds, chia seeds, Flax seeds, Salty Pecan Nuts, agave syrup and sea salt.
For 20% off The Yummy Company website, use code TREATTRUNK20 before July 22.
Rural Foodies Coco Pzazz Vegan 'milk' Chocolate Salted Caramel
*New* plant-based "milk" chocolate bar – combining sustainably grown chocolate with chufa (tiger nut), they're smooth and chocolatey, no nasty after taste. Plant-based chocolate blended with caramel & topped with a sprinkle of sea salt.
Environmentally friendly packaging.
Ingredients: Chocolate (sugar, cocoa butter, cocoa mass, chufa powder, resistant dextrin, emulsifier: sunflower lecithin, natural flavourings), sea salt flakes (2%), natural caramel flavouring (<0.1%).
Chocolate contains cocoa solids 53.9% minimum. Produced in an environment where peanuts & treenuts are used.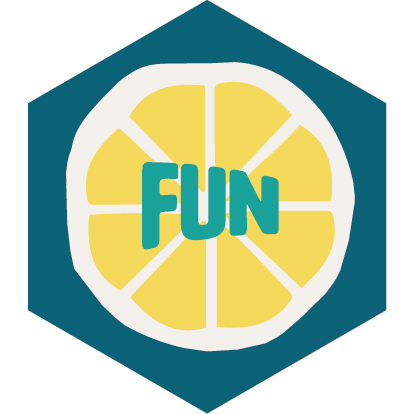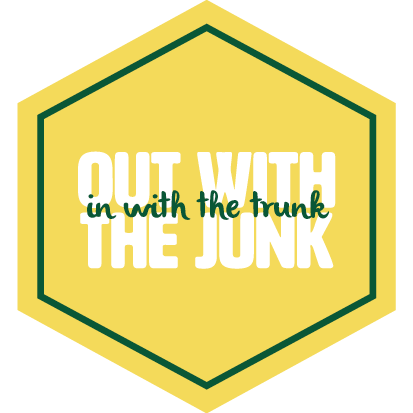 Cru 8 Keto Raw-Che*sy-Kale-Crisps
Deliciously crunchy, cheesy-tasting, but totally dairy-free kale crisps. A good-for-you snack that is gluten, wheat, dairy and refined sugar-free.
Cru 8 have been big fans of kale since before Beyonce wore it on a sweatshirt…and for good reason. Kale is loaded with powerful antioxidants, vitamin C and K and tonnes of minerals to boot. And not only that, their special low temperature drying (not frying) process leaves enzymes and nutrients so essential to vibrant health intact.
Finally, a guilt-free, super-moreish snack that can properly replace those naughty crisps.
Ingredients: Kale, Cashews, Nutritional Yeast, Lemon, Sea Salt.
Produced in a kitchen that handles all major allergens, except dairy.
Supernature Chocolate Covered Hazelnuts
Delicious, crunchy, dry-roasted hazelnuts covered in their own smooth organic chocolate to create the perfect balance of nutty, chocolatey goodness. Made from just four organic ingredients, these balls of flavour are vegan, dairy-free, gluten-free and refined-sugar free: made from nature, that's all.
Ingredients: Hazelnuts (34%), cocoa butter, coconut sugar and cocoa powder.
May contain traces of other nuts and peanut
Urban Fruit Smashing Strawberry
Urban Fruit are spreading some fruity love with their Strawberries! The perfect on-the-go snack to add a pop of fruity flavour to your commute or post-work out, our Urban Fruit Strawberries really are the berry best!
Ingredients: Strawberries (50%), Apple Juice Concentrate
Itsu Dark Chocolate Rice Cakes
Gluten free rice cakes made with a balance of wholegrain and white rice for a crisp crunch. Generously coated in a layer of dark chocolate. Ideal for an on-the-go snack or a guilt-free dessert.
Ingredients: Dark chocolate (60%) (sugar, cocoa mass, cocoa butter, emulsifier: soya lecithin, natural vanilla flavouring), rice cake (40%) (brown rice, rice). May contain milk and nuts.
Just T China Green Jewel Organic High Grown Yunnan Green Tea
Yunnan, one of the oldest tea growing areas in China, is a real gem. Here, the finest green tea is made according to old traditions. By the way, "Yunnan" means "south of the clouds" – a tiny bit of heaven with China Green Jewel lands in your teacup. China Green Jewel is Rainforest Alliance certified, 100% certified organic, 100% bio-degradable & FSC certified packaging, 100% plastic free.  Let Just T take you on a journey of enjoyment & responsibility, quality & sustainability – Are you in?
Just T Ceylon's Secret Garden Organic High Grown Uva Black Tea
From the world-famous tea growing area of Uva in Sri Lanka, right into your teacup. Ceylon's Secret Garden combines classic mildness, with the unmistakable taste of black tea.  Whether pure or with milk or cream – the taste of our light, floral afternoon-tea, catapults you directly into the world-famous tea plantations of Ceylon. Ceylon's Secret Garden is UTZ certified, 100% certified organic, 100% bio-degradable & FSC certified packaging, 100% plastic free.  Let Just T take you on a journey of enjoyment & responsibility, quality & sustainability – Are you in?
Pep & Lekker Cacao & Coconut Seed Snacks
Pep & Lekker Cacao & Coconut seed snacks are a moreish baked bite (between a biscuit and a cracker) perfect for the whole family. Bursting with 14 all natural allergy free ingredients they are versatile and can be eaten on their own or with porridge, ice-cream or your favourite desert, to add crunch and nutritional benefit.  They contain 40% seeds, over twice as many as other cracker alternatives, and over 10% fruit. Seed snacks are high in fibre so good for your gut, include over 5g protein so fill you up, and are certified gluten free, vegan and reduced sugar (1.6g per bag). Mindful of the planet there is no palm oil, and they are sold in recyclable bags. Enjoy!!
Ingredients: sunflower seeds, buckwheat flakes, apple puree, linseed, chicory root fibre, coconut desiccated (7%), rice flour, chia seeds, rice protein, olive oil, cacao powder (3%), date syrup, Himalayan pink salt, natural flavouring
Ingredients do not include any of the 14 known allergens. These delicious seed snacks are prepared to an allergy free recipe. They make them in a bakery where nuts, milk, soya, eggs and celery are handled, but take every precaution to prevent any cross—contamination.
Grab a 20% discount on the Pep & Lekker website for the purchase of any snacks by the 2nd July 2022. Just enter code 'Treatrunk22' at checkout.
Nutcessity Caromel Cashew Butter
A cashew, coconut & carob nut butter, whipped with pumpkin seeds and a pinch of salt. Beautifully malty and tropical in flavour.
Try on bagels, crumpets or English muffins, with sliced bananas… 🙂
Vegan
Organic Certified
No Added Sugar
No Added Oil
High Fibre
Plastic-Free Certified
No Caffeine
Peanut-Free (UKAS laboratory verified)
Gluten-Free (UKAS laboratory verified)
Ingredients: Cashew nuts (37%), coconut chips, pumpkin seeds, carob & unrefined salt.
May contain traces of sesame or other nuts.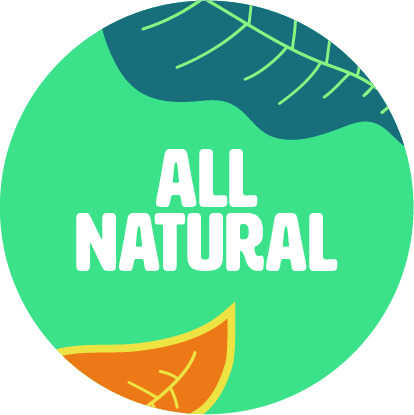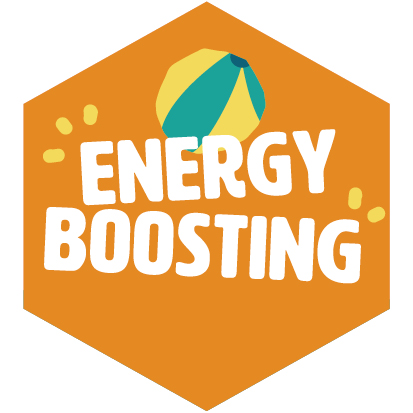 Oh Lily! French Riviera Paprika and Herbs
Oh Lily! takes you on a conscious culinary journey with their crunchy water lily seeds used in Ayurveda for centuries. Embark on an epic journey to the South of France with a dash of paprika and a touch of Provencal herbs.his exquisite snack français is the perfect healthy choice for in between if you want to satisfy a savoury craving with a low calorie snack.Bon appetit! Vegan and naturally gluten-free
Ingredients: Water Lily seeds, Paprika, Provençal herbs, Guérande sea salt, black pepper, extra virgin olive oil.
Oh Lily! have been kind enough to offer you 20% off with the code treat20. Just go to: https://www.ohlilysnacks.com/pages/oh-lily-super-seeds
Jacked Banana Chips with Cinnamon
We add ground cinnamon to dried banana chunks to create this sweet and slightly spicy combination!
108 calories per pack
Banana is rich in potassium and iron
Cinnamon is loaded with antioxidants
1 of your 5 a day
Vegan friendly
Fully recyclable pouch
Ingredients: Banana, cinnamon.
Willie's Cacao Luscious Orange Dark Chocolate
It only took one visit to the eastern tip of Cuba to fall in love with these exquisite single estate beans from Baracoa. Their delicate honey flavour is simply born to be paired with orange.
Crafted from 'bean to bar' in Willie's artisan chocolate factory in England, all chocolates are 100% natural.
Cocoa solids 65% minimum.
Ingredients: Cocoa mass, raw cane sugar, cocoa butter, essential orange oil 0.1%
24 Blackbirds Chocolate Covered Espresso Beans
24 Blackbirds coated local coffee roaster Low Pigeon's Malawi AAA espresso beans with their 75% Öko Caribe chocolate.  The combo is out of this world in both deep coffee flavour and delicious dark chocolate notes with hints of fruit and spice.
Ingredients: Dominican chocolate (organic cocoa beans, organic sugar), espresso beans.
Barenaked Foods Protein Noodles
These konjac shaped noodles are a healthy, low calorie alternative and a great way to introduce more protein to your diet.  Use in Chinese & Italian dishes with your favourite sauce!
They are: Zero fat, Gluten Free, Vegan, with no added artificial flavours & preservatives.
Ingredients: Water; Konjac Flour (3.4%); Firming Agent: Calcium Hydroxide; Pea Protein flour
Monday Box Pistachio Energy Balls
Monday Box's goal is to promote a better way to eat snacks without any restrictions on the taste. A clean product and the feeling of eating something like a classic chocolate bar.
Ingredients: Pistachio, Gluten Free Oats, Almond, Cranberry
For 10% off on the Monday Box website, please use code MERCI10 which expires in July 22.
Dalicious Organic Crunchy Cacao Treats
For the cacao lovers who love a crunchy bite! These 6 treats spoil the taste buds resulting in pure happiness; healthy enjoyment is now very easy! Plant-based, organic, vegan and no added sugars! p.s. kids love it too! Vegan, gluten free, 0% additives, NON GMO, 100% recyclable packaging
Ingredients*: dates*, sunflower seeds*, cacao nibs*, cacao* and cacao paste* *Of organic origin
Nemi Snacks Seasonal Cinnamon and Date Churro Spirulina + Lime
Tangy Mexican lime meets earthy spirulina to create a perfect marriage of indulgence and healthy crunch!
Ingredients: amaranth flour, puffed amaranth, pea protein powder, organic cactus powder, chia seed, ground flax seed, organic spirulina, organic turmeric, lime powder, citric acid, salt, flax seed oil. Manufactured in a facility that also processes tree nuts, peanuts and wheat.