An amazing selection of summer snackage for early morning runs and late afternoon picnics..
Comment below with your favourite!
Our mini boxes contain a selection of items from the full size box.
Yaro Coco & Caramel Candy
How to describe the taste of "Coco & Caramel" candy? Perhaps both delicate and intense at the same time. The secret is that 2 layers of filling (thick date caramel and crispy coconut flakes) are covered in Carob frosting. Their combination creates an unusual harmony of textures and flavours.
The perfect combination: this candy has been created for cosy times with loved ones and loved ones. Prepare some herbal tea, add aromatic ginger and lemon, open the Coco & Caramel candy set and enjoy the moment.
Ingredients: Dates, Coconut, Carob, Cashew nuts, Coconut sugar, Coconut butter, Himalayan pink salt, Sunflower lecithin emulsifier, Cocoa butter, Jerusalem artichoke syrup.
PLAYin CHOC JustChoc Box Organic Peruvian Cacao M•lk Chocolate
3 individually wrapped* chocolates in a box (*plant based home compostable film)
It's not just kids who get to have all the fun. These JustChoc boxes are an adult-friendly hit of creamy, dreamy chocolate, sized perfectly in 10g mini-bars. Each individually wrapped chocolate is so delicious you need less for a satisfying treat.
A little of what you fancy does you good!
These thoughtfully designed boxes make the perfect gift for friends or family, or a treat just for yourself. Just the choc, the whole choc, and nothing but the choc!
100% organic
Dairy, Nut, Gluten, Soy & Plastic FREE
Ingredients: Cacao mass, coconut sugar, creamed coconut, cacao butter, vanilla
PLAYin CHOC JustChoc Box Organic Peruvian Cacao Dark Chocolate
Outrageously delicious chocolate from PLAYin CHOC, which is naturally allergen free and vegan. Their multi-award winning recipe uses just three plants; cacao, coconut and vanilla to create a deliciously smooth and creamy chocolate. The brand is also proudly plastic-free, zero-waste, 100% recyclable and slave-free! So many reasons to love them.
Ingredients: Cacao solids (cacao butter, cacao mass), coconut sugar, creamed coconut, vanilla pods
PAZ Nuts Lightly Salted Roasted Pistachios
PAZ Lightly Salted Roasted Pistachios are the end product that begins in a healthy tree. Sourced from a family-run plantation in Iran, and roasted to perfection in small batches in the UK, this premium snack is the perfect pair with your favourite drink or share with any nut lover. For a reason they call it 'The Royal Nut'.
Ingredients: Pistachios (98.5%), Salt (1.5%). May contain traces of other nuts and peanuts.
The first 50 people to order get 15% off at http://www.paznuts.com/ using code TREAT50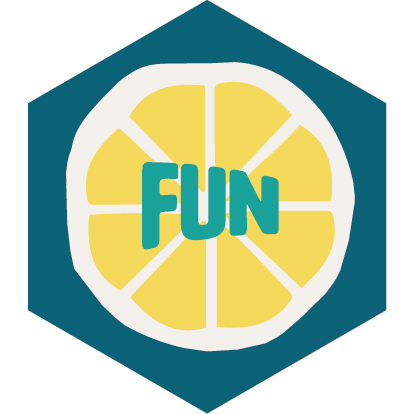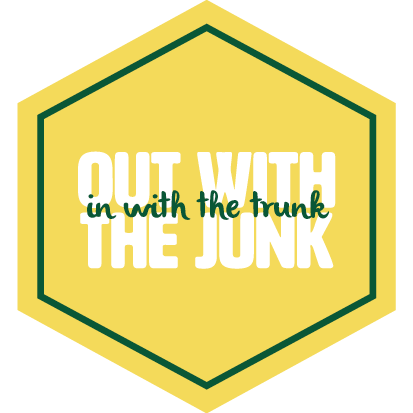 Happi Chocolate Orange Oat M!lk Bar
Happi Oat M!lk Chocolate's Orange bar is smooth and zesty, made entirely from plant based chocolate, sourced ethically from Colombia.
Ingredients: (100%) Oat Milk Chocolate (Cocoa Solids 46.5% Minimum) (Cocoa mass, sugar, dried gluten-free oat syrup, cocoa butter, dried rice syrup, emulsifier: sunflower lecithin, Flavouring: natural vanilla) (<1%) Brazilian Orange Oil. May contain milk, nuts, peanuts and wheat.
Happy Inside Passion Fruit & Turmeric
Happy Inside soft drinks ensure your gut health and immunity stay in tip-top condition whilst being utterly refreshing at the same time. Each of their ingredients are carefully chosen for their gut health benefits. Made with natural ingredients and only 50 calories a can, this passion fruit and turmeric sensation will awaken your taste buds whilst being gentle on your gut. It also contains no fizz, which is ideal for those that suffer with bloating after bubbles.
Featuring Japanese knotweed which contributes to the microbiome, the happy bacteria in your gut. Passion fruit, rich in antioxidants, polyphenols and vitamin C and turmeric, which is packed with antioxidants and is highly anti-inflammatory. Happy Inside drinks are suitable for vegans and are gluten free. There's never any added sugar and they always contain 100% natural ingredients. Combining fruit juices, water and botanicals to create delicious gut health drinks, Happy Inside drinks do exactly that, keep you happy – inside!
Ingredients: Water, fruit juices from concentrate; (white grape, passion fruit), natural turmeric extract, Japanese knotweed extract
Soffle's Pitta Chips Rosemary & Thyme Pitta Chips CLASSIC
A crunchy version of the Italian focaccia bread, everyone's favourite. All natural pitta chips. Made with fresh ingredients, then oven roasted to achieve the perfect crunch. At their best with cold drinks and dips!
Ingredients: Wheat Flour (Wheat Flour, Calcium Carbonate, Niacin, Iron, Thiamin), Rapeseed Oil, Olive Oil (8%), Sea Salt, Rosemary (1%), Thyme (1%), Black Pepper, Yeast.
Soffle's Pitta Chips Chilli & Garlic MILD Pitta Chips CLASSIC
All natural vegan pitta chips, made with FRESH ingredients, then oven roasted with olive oil to get their unique crunch.
Ingredients: Wheat Flour, Olive Oil (8%), Garlic (7.8%), Rapeseed Oil, Chopped Red Scotch Bonnet Chilli (1.4%), Sea Salt, Yeast, Black Pepper.
2GO! Organic Snacks Organic Dried Goldenberries
Enjoy the sweet tart flavour of the delicious 2GO! Organic Dehydrated Golden Berries. They are grown by partner farmers in Colombia then gently dehydrated to preserve all the nutrients and vitamins.
There are no added sugars, sulphites, oils, preservatives or any other funny business.
Snack on or add to salads, oatmeal, yogurt and trail mix.
2GO! Organic Snacks are:
100% Organic Certified
Fair Trade
WBENC Women's Business Owned.
Ingredients: 100% Organic Golden Berries.
Small & Wild Pear, Mango & Raspberry Tea
Created by two mums who wanted to provide their kids with a healthier alternative to squashes and juices. Small & Wild's award-winning herbal and fruit teas have been carefully crafted to perfectly suit little taste buds and tummies. Introducing kids to the delights of a cuppa in the best possible way! The flavours are bold and vibrant, with unique combinations of beneficial fruits, herbs and spices. Each tea is 100% natural with no added sugar and caffeine free. They are hand blended and packed in the UK into biodegradable tea bags with plastic free packaging.
Merry Tiger is a thirst-quenching fruit tea packed with the juicy flavours of pear, mango & raspberry. It is delicious warm or can be served as a super refreshing iced tea.
Ingredients: Rosehip (38%), Apple Pieces, Pear Pieces (16%), Hibiscus, Orange Peel, Mango Pieces (4%), Raspberry Pieces (4%), Natural Flavouring. Made in a factory that handles nuts
Grab 20% off the Small & Wild website with code TREATTRUNK – https://smallandwild.com
Small & Wild Rooibos, Cinnamon & Vanilla Tea
Happy Toucan tea is a yummy vanilla chai, perfect with a splash of milk (goes particularly well with oat) as a healthy but completely delicious treat. Especially blended for keeping little ones happy and hydrated, but delicious for adults to share too.
Ingredients: Rooibos (70%), Cinnamon (12.5%), Aniseed, Natural Vanilla Flavouring, Sunflower Blossoms, Vanilla pieces (0.5%). Made in a factory that handles nuts
Grab 20% off the Small & Wild website with code TREATTRUNK – https://smallandwild.com
Rawology Pina Colada Twist
Sweet and indulgent but ridiculously nutritious and totally good for you, Rawology's Pina Colada Twist Energy balls are suitable for those who are gluten-free as well as vegan. Each pack contains four balls, the Pina Colada Twist balls are a tropical blend of tangy pineapple and creamy coconut. Rawology's Energy Balls are also completely refined sugar free and contain minerals such as iron, magnesium and zinc, contain less than 6 ingredients and are packed in 100% recyclable packaging.
Ingredients: Cashews (41%), Dates (27%), Pineapple (22%), Shredded Coconut (6%), Coconut oil (4%)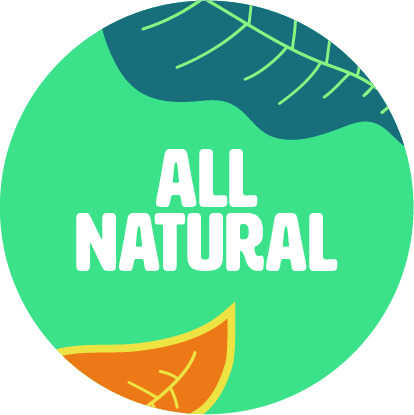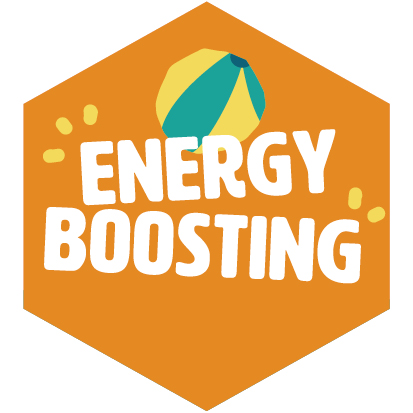 Paparata! Organic Dry Roasted Macadamia Nuts- BBQ Seasoned
100% Handmade, Vegan, Gluten Free, Oil Free and in Compostable pouches. These delicious Macadamia nuts are roasted without any added oil. The product is made in small batches and the entire process is carried out by hand.
Source of Iron, Manganese, Phosphorus, Magnesium, Vitamin B1 and Antioxidants. Whole Food source of nutrition.
Ingredients: Organic Macadamia Nuts, Barbecue seasoning (Sea Salt, Paprika, Cumin
Seed Ground, Chilli Powder, Allspice Ground, Rosemary, Ginger Ground, Black
Pepper Ground, Garlic Granules, Mustard Ground, Onion Granules). May contain peanuts.
The Honest Bean Co Roasted Fava Bean Snack 'Sea Salt & Cider Vinegar'
'Zing' is the best word in the dictionary to describe these little beauties! Proper British fava beans, cider vinegar and a pinch of sea salt come together in this sharing bag of tasty goodness. The fava beans are roasted to perfection then seasoned generously. No bags of blandness here. Some say 'it's like a crisp and a nut have had a baby', others say 'how did I not discover fava beans before?' and some are just left completely speechless.
Great as a snack with a glass of something cold – or as a tasty protein hit post-workout.
Ingredients: Fava Beans 81.0%, Rapeseed Oil, Seasoning (Suffolk Cider Vinegar Powder, Rice Flour, Natural Flavouring, Salt, Citric Acid, Sugar, Sea Salt) 8.3%. May contain traces of nuts, peanuts, sesame or soya.
Use code BEANWARRIOR10 for 10% off all products at http://www.honestbean.co.uk/
SoulBites Banana Cacao Protein Bar
The SoulBites Banana Bar provides you with energy that is quickly available and provides you with a complete amino acid profile (rice, hemp & pea protein). In addition, with each bar you can save fresh bananas that would otherwise be sorted out due to their appearance.
16.5% protein
7% fiber
Vegan & gluten free
Film is certified home and garden compostable, made in Europe and dissolves completely within 180 days without polluting our environment.
Ingredients: Banana Paste (36%), Cashew, Rice Syrup, Protein Blend (Hemp Protein, Pea Protein, Rice Protein), Cocoa.
Ingredients come from organic farming. May contain traces of nuts despite careful processing, this natural product may occasionally contain pieces of nut shells and fruit stones
Borna Cherry, Almond, Chocolate & Raisin Mix
Borna combined deliciously dark Single Origin Cocoa Horizons certified chocolate from Tanzania and the best quality jumbo flame raisins from Chile with their premium almonds and sour cherries in this fibre packed trail mix, perfect or those afternoon snack-attacks!
Ingredients: Roasted almonds (48%), Jumbo flame raisins [Jumbo flame raisins, Hi-oleic sunflower oil] (26%), 75% cocoa dark chocolate buttons [Cocoa mass (69.5%), Sugar, Cocoa butter (9.0%), Natural vanilla] (17%), Dried sour cherries [Sour cherries, apple juice, lemon juice, sunflower oil] (9%)
Amara Vegan Vanilla Peanut Butter Bar
When a passion for pastry turns into something nutritious and tasty. Good gets even better when health and indulgence come together. Amara Organic Vegan peanut-butter made with organic ingredients which has low glycaemic index to keep you full for longer. Indulge! Because life is really sweet!
Ingredients: Date paste, peanut butter, peanuts, pea protein, almond flour, rice flakes, natural vanilla flavouring, moringa powder, lucuma powder, cinnamon and sea salt.
Use code discount10 for 10% off on the Amara website.
The Beginnings Herb Crackers
A seed cracker serves as an excellent complement to soups and salads and makes a natural daily snack. It contains a delicate bouquet of flavours – subtle sunflower seeds mixed with filling pumpkin seeds, chia seeds, flaxseeds and gluten free oats.
Ingredients: oats gluten free, flaxseeds, sunflower seeds, sesame seeds, dried onion 5%, chia seeds, pumpkin seeds, rapeseed oil, basil, oregano, sea salt.
Keto Collective Cherry Bakewell Keto Bar
Keto Collective 100% Natural Cherry Bakewell Keto Bar
With only 3g of Net Carbs per bar, these are gluten free, high in gut-friendly fibre and made with 100% Natural Ingredients.
Ingredients – Sunflower seeds, Peanuts, Chicory Root Fibre, Almonds, Coconut Oil, Dried Coconut Milk, Natural Cherry Flavouring, Freeze Dried Cherries, Sea Salt.
Grab 20% off your first order code on the Keto Collective website using code TREATTRUNK20 – expires end of August 2022.
Fellow Creatures Matcha White Chocolate
The creamiest plant-based white chocolate you've ever tasted. Made using premium quality smooth Swiss chocolate and Japanese Matcha green tea powder, these bars are made from ethically sourced ingredients.
Tastes like childhood nostalgia for adult tastebuds.
Vegan-Friendly• •Palm Oil-Free• •Gluten-Free• •Ethically-Sourced• •Vegan Society Certified• •Independent•
Ingredients: Cane sugar, cacao butter, coconut, rice starch, rice syrup powder, almonds, Matcha green tea (2.5%), emulsifier: sunflower lecithin, lemon oil. May contain traces of hazelnut, and pistachio. Made in a factory that also handles milk.
Mimselicious Triple Chocolate Millionaire Bar
To make their Triple Chocolate Millionaire bar they mix mini chocolate chips into a rich chocolate oat cookie dough base which is then topped with a luscious chocolate date caramel and a generous layer of organic dark chocolate. These triple chocolate bars don't only deliver a sinful taste, but also plenty of valuable nutrients.
Mimselicious only use ingredients that are naturally Free-From; gluten, dairy, and refined sugars whilst being vegan friendly. Tasty treats that are naturally better for you in every way! Handmade in the UK with kitchen cupboard ingredients so you don't have to lift a finger. Ready to eat!
Ingredients: Dates, Gluten-Free Oats, Dark Chocolate Min 67% Cocoa Solids (19.5%)(Cocoa Mass, Coconut Sugar, Cocoa Butter), Chicory Root Fibre, Cacao (5.8%), Coconut Oil, Rapeseed Oil, Vanilla Flavouring, Salt.