Enjoy the summer weather with this awesome selection of (mostly) non melty snacks..
Comment below with your favourite!
Our mini boxes contain a selection of items from the full size box.
Bean You Lentil Crackers with Languedoc Wild Thyme and Rosemary
Bean You lentil crackers are a source of protein and fiber and are 70% less fat than crisps! Discover other Bean You products and treat yourself to snacking on legumes.
Ingredients: Lentil flour* (44%), potato starch, potato starch*, sunflower oil*, salt, tomato* powder, basil*, parsley*, onion* powder, garlic* powder, rosemary* (0.2%), oregano*, wild Languedoc thyme* (0.1%), sarlette*. *100% of the ingredients of agricultural origin have been obtained according to the rules of organic production.Possible traces of gluten, soy and sesame.
Yaro Cookie Caramel Crush
YARO's legendary oatmeal cookie has now become even more healthy. Meet no added sugar and gluten-free Caramel Crush cookies! The base of this cookie is prepared from gluten-free flour and tender caramel based on apple syrup. And the individual flow-pack packaging allows it to maintain the taste and texture for longer, even in hot weather, which makes it so convenient to take with you in a bag!
Ingredients: Gluten-free oat flakes, Apple juice concentrate, Coconut milk, Grape-seed oil, Corn starch, Rice flour, Baking Soda, Pink Himalayan salt.
Superfoodio PB & J Peanut Butter Chocolate
Get your tastebuds dancing with this dreamy combination of single origin cocoas and roasted peanuts. Made with high quality ingredients, our bars are stoneground and handmade to create a luxurious melt-in-your-mouth chocolate.
Ingredients: Peanuts (39%), Cocoa Butter, Coconut sugar, Cocoa mass, Strawberries, Raspberries, Sea salt. Produced in a facility that handles tree nuts, gluten, soya bean products, sesame seeds, dried fruit and dairy.
Amara Vegan Berry Protein Bar
Amara Bars are a delicious combination of dried fruits, nuts
and plant-based protein. The lower carbohydrate percentage and higher protein amount make Amara Bars stand out among other vegan bars. Your good old friend protein in a new, healthier, more luxurious and delicious composition.
Ingredients: Date paste* (dates*, sunflower oil*), roasted cashews*, vegetable protein* (pea), almond flour*, rice flakes*, apple juice concentrate*, cranberries* (2,2%), blueberries*(1,5%), coconut flour*, natural blueberry flavour*, lemon oil*. *of biological origin.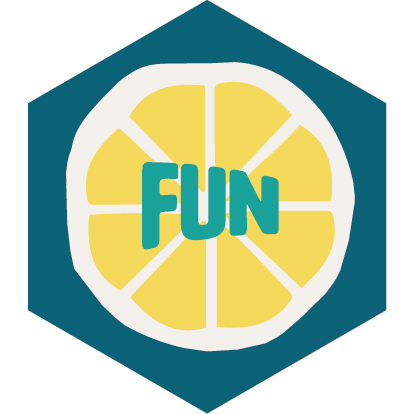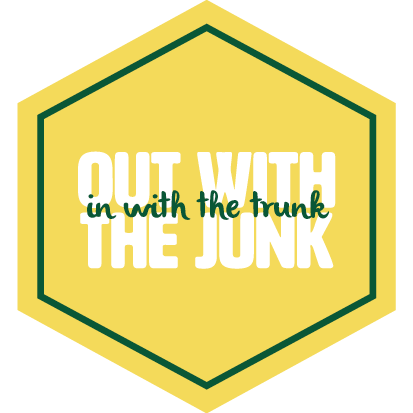 Hnina Raw Chocolate Truffle Macadamia + Pistachio
These raw dark chocolate activated Macadamia + Pistachio truffles are made with sprouted organic pistachios and macadamias. The richness, smoothness and crunchiness of the sprouted macadamias are harmonised with the colour, intensity of taste and texture of the sprouted pistachios. The flavours of the delicious single origin raw dark chocolate add more intensity and depth to the experience.
These paleo vegan and ketogenic gourmet raw dark chocolates made with sprouted macadamias & pistachio nut truffles are loaded with healthy fats, omegas, antioxidants, nutrients, minerals, vitamins and contain no gluten, GMO, dairy, processed ingredients or refined sugar.
Your gut flora will love the fermented raw cacao and activated nuts of Hnina's raw dark chocolate sprouted Macadamia + Pistachio truffles.
Ingredients: Raw cacao mass, raw cacao butter, raw & lightly roasted sprouted macadamias & pistachios, pure maple syrup, pure vanilla beans, nothing else!
Nibble Protein Sunny Sicilian Lemon Coconut Protein Bites
These bites are made with scrumptious Sicilian lemon oil for a fresh, layered lemony taste. Made from a base of antioxidant-rich dried plum purée, these protein-packed bites are the business. Topped with a sprinkling of dried coconut flakes, these bites are seriously delish. A breakfast favourite. Try in yogurt – there's no going back!
Dried plum purée (23%) (dried plums, prune concentrate), pea protein (16%), coconut nectar, gluten-fee rolled oats, pumpkin seeds, sunflower seeds, dried coconut (7%), cocoa butter, emulsifier: sunflower lecithin, humectant: vegetable glycerol, sunflower oil, rice, starch, chicory fibre, Sicilian lemon oil (1%), salt, thickener: carob bean gum
The Beginnings Papaya bar
This Papaya bar is infused with the tropical taste of Papaya. Its fresh and juicy Caribbean flavour is combined with gluten free oats, pumpkin seeds and passion fruit concentrate.
Ingredients: Dates, papaya dried 15%, orange concentrate, gluten free oats, shredded coconut, passion fruit juice concentrate, pumpkin seeds, cocoa butter, sea salt.
Sienna & Friends Cinnamon Apple Crisps
Delicious cinnamon spiced dried apple crisps – the perfect mid morning snack for little as well as big kids!
Ingredients: Apples*, cinnamon*, apple juice concentrate*.
*Organic Agriculture. 100g of final product is made from 1000 g of fresh apples,
3g of cinnamon.
Sienna & Friends Raw Blueberry & Vanilla Snack
A healthier alternative to over-processed, over-sweetened & over-salted snacks. This raw snack gives a boost of goodness when you need a little snack. Pack them for a picnic, for school or on-the go, and make yourself or your little ones instantly happy!
Technically created for children but we like to discover snacks in all areas of the snack market that are enjoyable to all. Mr Treat Trunk can attest to the deliciousness of these by confessing to me that he had eaten an entire box one weekend 😂
Ingredients: Dates*, dried apples* 19%, gluten free OATS* 16%, blueberries* 9,4%, cocoa butter*, vanilla flavour* 0,03%, blueberry flavour* 0,03%.*Organic Agriculture
The Honest Bean Co Roasted Fava Bean Snack 'Chilli & Lemon'
Punchy chilli and zesty lemon meet beautiful British fava beans in this handy, on-the-go 40g sachet. These fava beans are roasted to perfection then seasoned generously. No bags of blandness here.
Some say 'it's like a crisp and a nut have had a baby', others say 'how did I not discover fava beans before?' and some are just left completely speechless.
Great as a snack with a glass of something cold – or as a tasty protein hit post-workout.
Ingredients: Fava Beans 81.8%, Rapeseed Oil, Seasoning (Sugar, Spices (Cayenne, Ginger, Black Pepper), Salt, Spirit Vinegar, Rice Flour, Garlic Powder, Citric acid, Yeast Extract, Onion Powder, Lemon Powder, Herb (Coriander Leaf), Spice Extract, Lemon Oil, Paprika Extract) 7.4%. Allergy Advice: May contain traces of nuts, peanuts, sesame or soya. Store in a cool, dry place away from bright light. Keep airtight after opening.
Kokoji Muesli Croustillant Cacao Sésame
All Kokoji recipes are prepared in their workshop in Estillac, near Agen in the Lot-et-Garonne. They are based on raw, unrefined ingredients, naturally gluten-free and vegan. All recipes are free of added sugars and fats. On the other hand, the buckwheat seeds are pre-germinated in order to make them digestible, nutritious and crisp after the low temperature dehydration.
350g paper bag
Organic
Vegan
Gluten free
No added sugar
Low temperature dehydrated
Ingredients: Buckwheat, date, sesame, sunflower, cocoa powder, carob powder. All the ingredients are from organic farming.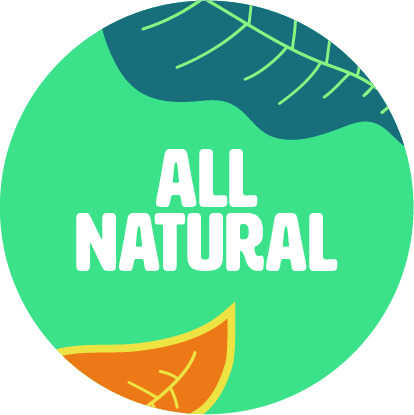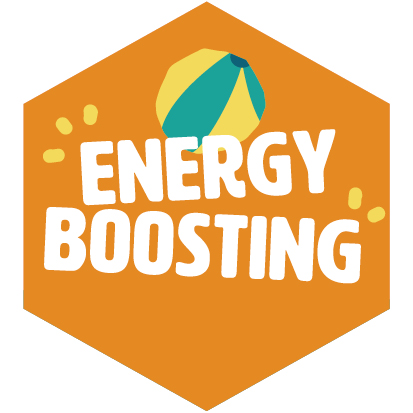 Boundless Cayenne Lentil Chips 22g
Boundless drench their ancient supergrain Sorghum in saltwater, kickstarting Mother Nature's germination process. A good soak removes the bitter phytic acid and protective enzymes, leaving us with the good stuff.
✓ ACTIVATED ✓ VEGAN FRIENDLY ✓ GLUTEN FREE ✓ KIND TO YOUR GUT ✓ 23G SNACK PACKS ✓NON-GMO ✓ 100% NATURAL INGREDIENTS ✓ PLANT POWERED PROTEIN ✓ GAME-CHANGING FLAVOUR
Ingredients: Sprouted Sorghum (48%), Yellow Pea Flour, Chipotle and Lime Flavour Seasoning (10%) (Rice Flour, Spices (Smoked Paprika, Paprika, Cayenne Pepper, Chipotle Chilli), Sugar, Salt, Onion Powder, Natural Flavouring, Acid: Citric Acid, Smoked Sugar, Colour: Paprika Extract, Lime Juice Powder), Sunflower Oil, Maize Flour, Calcium Carbonate
Fellow Creatures Creamy Hazelnut Chocolate
Fellow Creatures set out to create the creamiest vegan, plant-based chocolates, in a way that's never been done before! They are a B Corp certified company who are committed to paying 60% over trade price for cocoa creating a more equitable supply chain. It's chocolate that stands for something bigger.
Ingredients: Cane sugar, cacao beans, cacao butter, coconut, hazelnuts (10%), emulsifier: sunflower lecithin, Bourbon vanilla. May contain traces of almonds and pistachios. May contain milk.
The Great Stuff Company Baked Keto Bar – Walnut & Cocoa
All natural keto bar based on nuts and seeds, sweetened with erythritol. Organic, vegan, gluten -free
Ingredients: Seed Mix (Flax Seeds*, Pumpkin Seeds*, Chia Seeds*, Sunflower Seeds*), Sweetener (Erythritol*), Coconut Desiccated*, Cocoa Butter*, Walnuts*, Inulin*, Coconut Oil*, Cocoa Powder* (7%), Coconut Flour*, Psyllium Husks*, Himalayan Pink Salt, Green Tea Extract*, Antioxidant (tocopherol-rich extract). (*organic ingredient)
House of Macadamias Macadamia Bar Chocolate Coconut
When chocolate, coconut and macadamia nuts collide, the result is a buttery and sweet explosion of flavours. This exceptional bar, containing 45% macadamia nuts, is keto- and paleo-friendly, vegan and uses only natural ingredients. It's high-energy, healthy and oh-so-yummy.
Ingredients: Macadamia Nuts (45%), Soluble Tapioca Fibre Syrup, Pea Protein, Dark Cocoa Coating (15%) (Cocoa Butter, Erythritol, Cocoa Powder, Inulin Fibre, Sunflower Lecithin, Flavour) Coconut Flakes, Sea Salt, Flavour, Stevia. May contain milk, egg, gluten, peanut, soy, almond, cashew, pecan and sesame.
Blops Chocolate and Coconut Popcorn
Or indulge in the rich taste of Blops' most unique chocolate & Coconut flavoured popcorn! Experience a taste like no other inside every pack. All ingredients are specially selected to ensure every kernel has that creamy, crunchy taste and texture that keeps your taste buds wanting more..
Ingredients: Popcorn, Desiccated Coconut, Sunflower Oil, Sugar, Cacao powder, Sea Salt. May contain nuts and sesame seeds.
Blops Golden Turmeric and Sea Salt Popped Lotus Seeds
Spoil your senses with Blops Golden turmeric and sea salt Popped Lotus seeds! Experience the taste of India with spices and flavours inspired by Indian traditions passed down through generations! Every crunchy popped lotus seed is packed with healthy, fresh ingredients to give it that amazing punchy taste!
The whole range is perfect for snacking in-between meals | Under 150 calories and high in fibre!
An amazing source of nutrients |  High source of Iron and low in salts!
100% Natural  |  Tasty preservative-free snack! | Vegan
Ingredients: Popped lotus seed, Sunflower Oil, Golden Turmeric, Sea Salt. Produced in a facility that also handles nuts and sesame seeds.
Yogi Tea Maca Chai Tea
A classic chai with a twist. The sweet, slightly malty taste of the maca plant gives this tea a fascinating dynamism. Let this exotic blend invite you on a journey of discovery. Your sense of adventure will be reawakened!
A classic chai with a twist. The sweet, slightly malty taste of the maca plant gives this tea a fascinating dynamism. Let this exotic blend invite you on a journey of discovery. Your sense of adventure will be reawakened!
Ingredients: Liquorice*, cinnamon* (27%), ginger*, cardamom* (7%), anise*, maca* (5%), fennel*, cloves* (3,5%), roasted chicory*, cocoa shells*, black pepper*, guarana*.
Yogi Tea Natural Energy Tea
This is what new vigour feels like! YOGI TEA® Natural Energy with tangy bergamot and lemon oil and premium quality white and green tea is the perfect companion for an action-packed day.
"Take a deep breath and rediscover your zest for life."
Ingredients: White tea*, lemon grass*, liquorice*, green tea*, ginger*, white hibiscus*, peppermint*, lemon oil*, moringa leaves*, dried lime fruit*, guarana*, lemon peel*, cardamom*, black pepper*, bergamot oil*, orange peel*, fennel*, lemon grass oil*, cloves*.
OHMG Peach, Rosemary & Ashwaganda Sparkling Magnesium Water
Pure sparkling water infused with bioavailable Magnesium, natural fruit extracts and botanicals, and that's about it… simple!
Every can has 60mg of Magnesium, that's about as much as an avocado.
No Added Sugar      |     No Sweeteners      |      No Calories
Ingredients: Sparkling Water, Rosemary Extract, Ashwagandha Extract, TripleMg® (Magnesium Citrate, Threonate, Glycinate), Peach Flavouring, Acidity Regulator (Citric Acid).