Our last box before we can bring back the chocolate! Instead of chocolate bars we included chocolate flavoured and coated goodies that can hopefully withstand the hot weather. The box was packed full of a diverse range of items perfect for dipping into on your way out the door all month long.
Comment below with your favourite!
Our mini boxes contain a selection of items from the full size box.
Bcuz Snacks Maple Pecan Granola Bites
B'cuz it's delicious – Maple Pecan Granola Bites are an irresistible, gluten-free munch into heaven. Filled with oat clusters loaded with vegan white chocolate, pecans, maple syrup, and seeds for a sweet chewy crunch. Healthy snacks for adults and yummy snacks for kids!
B'cuz it's healthy – these Granola Bites are kosher, gluten-free, non-GMO, plant-based, dairy-free, soy-free, vegan snacks that are 100% deliciously guilt-free snack packs!
B'cuz it's fun – Eat as fun as you live, pop some yummy, gluten-free Granola Bites for the boost you need to keep moving. Get healthy without compromising on taste!
B'cuz it's quick – Perfectly sized for on-the-go! Bite-sized, gluten-free snacks to keep you fit and give the energy you need to keep going all in a portion-controlled snack pack.
Ingredients: Gluten free rolled oats, brown rice syrup, roasted pecans, organic white baking chips (organic cocoa butter, organic rice powder (rice syrup powder, rice starch, rice flour), organic cane sugar), expeller pressed sunflower oil, rice crisp (brown rice flour), roasted pumpkin kernels, roasted sunflower kernels, pea crisp (pea protein, rice flour, rice starch), organic diced medjool (dates- gluten- free oat flour), organic date powder, organic maple syrup, cinnamon powder, sunflower lecithin, natural flavours, and salt. Contains: tree nuts | packaged in the same facility as peanuts, tree nuts, soy, milk and egg.
Gourmecca Kitchen Savoureux Snack Mix
Smoked paprika brings this mouthwatering mix a distinct smoky and yet savoury flavour. Tamari, garlic and pecans create a playful and healthy crunch that enhances soup, salad, veggies, and more. Or, simply enjoy this paleo and keto-friendly snack on its own. Savoureux is how the French say "tasty" – need we say more?
Ingredients: Almonds, Cashews, Pumpkin Seeds, Organic Unsweetened Coconut Flakes, Pecans, Gluten Free Tamari, Organic Coconut Oil, Smoked Paprika, Garlic Powder, Onion Powder, Ground White Pepper, Organic Ginger Root Powder, Pure Sea Salt, Cayenne Pepper
Chasin' Dreams Farm Cocoa Air Popped Ancient Grain
Lightly dusted cocoa with a dreamy hint of vanilla. Think of a warm cup of hot cocoa right by the fireside. Chasin' Dreams Farm packed that nostalgic flavour into every tiny, crunchy pop. Don't forget to lick your fingers and get every last scrumptiously chocolate bite!
Ingredients: Sorghum, Tapioca Syrup, Dairy Free Chocolate (Evaporated Cane Juice, Non-Alcoholic Chocolate Liquor, Non-Dairy Cocoa Butter), Organic Cane Sugar, Cocoa (Processed with Alkali), Natural Flavour, Sunflower Oil, Pink Himalayan Salt, Sunflower Lecithin, Rosemary Extract (for freshness)
The Raw Chocolate Company Chocolate Mulberries Snack Pack
Organic | Vegan | Gluten Free | Palm-oil Free | Refined Sugar Free
Chewy, caramelly mulberries with a light coating of rich dark chocolate.
Breakfast bowl anyone? These Mulberries infuse wonderfully with porridge for a warming, wholesome and moreish way to start your day. Packaging is home compostable | biodegradable | recyclable
Ingredients: Sun-dried white mulberries (44%), cacao mass, coconut sugar, cacao butter, cacao powder. Cacao solids min: 72%. May contain nuts.
The Raw Chocolate Company Salty Chocolate Hazelnuts 110g
The Raw Chocolate Company won an award in the "Best Healthy Chocolate 2022" category on BBC Good Food.
If you love chocolate and nuts, we urge you to try these tasty morsels. Like a healthier take on Ferrero Rocher…
Organic | Vegan | Gluten Free | Palm-oil Free | Refined Sugar Free
Massively more-ish chocolate coated hazelnuts with a pinch of sea salt and a dusting of cacao powder
Packaging is home compostable | biodegradable | recyclable
Ingredients: Hazelnuts (32%), coconut sugar, cacao mass, cacao butter, lucuma, hazelnut paste, cacao powder, salt* (0.4%), vanilla. Cacao solids min: 65%.
*Permitted non organic ingredient. May also contain other nuts.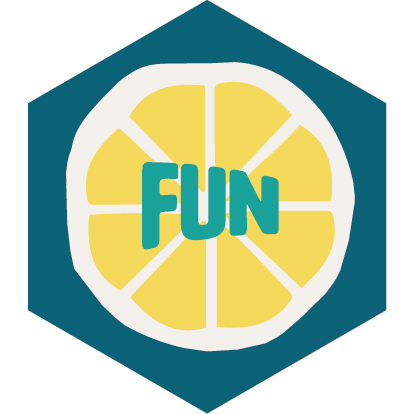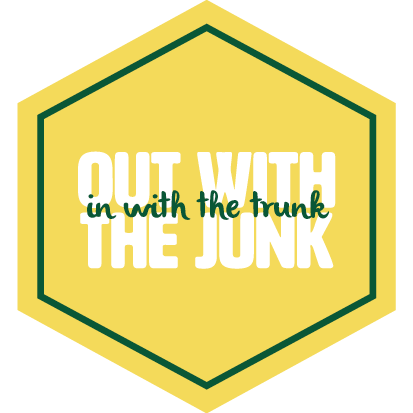 The Great Stuff Company Orange Choc & Almond Keto Crunch
Keto Crunches are little clusters based on nuts and seeds, sweetened with erythritol and covered in chocolate
Ingredients: Almonds*, Natural Sweetener (Erythritol*), Pumpkin Seeds*, Sunflower Seeds*, Cocoa Mass*, Coconut Oil*, Cacao Nibs*, Cinnamon*, Orange Oil*, Himalayan Pink Salt, Green Tree Extract*, Antioxidant (Vitamin E). (* organic ingredient)
➡️ Use code AUGUSTTREAT for 20% off on The Great Stuff Company's website ⬅️
Just T Fruit Wave Organic High Grown Green Tea Passion Fruit Papaya
Morning, noon or evening – Fruit Wave will surely have you surfing wild fruit waves!  Passion fruit and papaya green tea pampers you, with a large portion of fruity freshness, along with abounding antioxidants – for extra power and vitality in your life. Fruit Wave is Rainforest Alliance certified, 100% certified organic, 100% bio-degradable & FSC certified packaging, 100% plastic free.  Let Just T take you on a journey of enjoyment & responsibility, quality & sustainability – Are you in?
Ingredients: Green tea*¹, natural flavours, rose petals*, marigold blossoms* *from controlled organic cultivation ¹Rainforest Alliance CertifiedTM
Just T Unforgettable Moroccan Mint Organic Herbal Infusion Mint
Mesmeric mint for memorable moments! Unforgettable Moroccan Mint takes you on a romantic journey to the coasts of Casablanca. Enchanting sweetness twirled by light freshness combines in an addictive taste. A guilty pleasure, without the guilt. Unforgettable Moroccan Mint is UTZ certified, 100% certified organic, 100% bio-degradable & FSC certified packaging, 100% plastic free.  Let Just T take you on a journey of enjoyment & responsibility, quality & sustainability – Are you in?
Ingredients: Rosehip seeds*, peppermint*, spearmint*, sweet blackberry leaves*, apple mint*, Moroccan mint*, natural spearmint flavour *from controlled organic cultivation 40% UTZ
Jungle Foods Crunchy Strawberries
Delicious freeze-dried strawberries
100% COLOMBIAN: fruits grown in the best lands in Colombia, produced by small farmers.
JUST ONE INGREDIENT: vegan, NON-GMO, no sugar added, gluten-free, no additives.
SNACK SIZE AND PORTABLE: perfect for lunch boxes, for snacks on the go, travelling snacks, pre-workout snack, hiking, biking, if you are craving something sweet.
MADE FOR PICKY PEOPLE: great flavours and crunchy fruit. You are eating a healthy snack without even knowing it!
Ingredients: 100% Strawberries
AIRSNAX Black Pepper Puffed Chickpea Snack
AirSnax is on a mission to fight hungry with healthy.
Combined the lightness of puffed chickpeas with the added nutritional benefits of green and yellow peas, topped with nutrient dense, natural flavours to create a satisfyingly snack that's both healthy and filling. 57% Raw ingredients and only plant-based goodness:
100% Vegan
Gluten Free
High in Fibre
High in Plant Protein
Nutrient Dense
Low Calorie
Low Fat
Low Sugar
Made in the UK
Ingredients: Chickpea flour (34%), rice flour, potato starch, yellow peas (9%), green peas (9%), high oleic sunflower oil, cornflour, salt, black pepper, yeast extract, flavouring. Made in a factory that also handles soya.
Watermelon Road Mango Margarita Dried Mango
Not your Mum's dried mango. This Mango Margarita has just the right amount of sweet and heat to keep you coming back for more. Paleo, vegan and gluten-free and no added sweetener.
Ingredients: Mango, lime juice, chilli powder (that's it!)
Dejunked Chia Smoothie BIO – Green
Packed with nutrition Chia seeds combined with vitamin-rich kiwi, sweet apples, banana and the super booster algae spirulina. Organic, vegan, gluten free!
Ingredients: Apple puree* (25%), kiwi puree* (25%), water, banana puree* (15%), white grape juice*, chia seeds* (Salvia Hispanica) (5.5%), spirulina powder* (0.3 %), lemon juice concentrate*.
Erbology London Raw Dark Chocolate – Prebiotic Tigernut Granola
Great for: A tasty, filling breakfast that will nourish your gut microbiome
Nutrient profile: High in fibre, iron, phosphorus, potassium and magnesium, and a source of vitamin B1
Flavour: Satisfyingly crunchy buckwheat granola flakes with earthy tigernut and the semi-sweet, rich flavour of dark chocolate from raw cacao
Why Erbology? Their granolas are 100% organic, naturally prebiotic and gluten-free, with no added sugar
Top tip: Enjoy with your favourite yoghurt or milk, or grab a handful as a healthy snack
Note: Our snacks are handmade in small batches using natural, seasonal ingredients. You might notice slight variations in the flavour depending on the time of year.
Ingredients: 24% tigernuts*, apples*, dates*, 10% cacao powder*, 10% Jerusalem artichoke powder*, sprouted buckwheat*, raisins*, linseeds*, sunflower seeds*, vanilla extract*, sea salt. *Certified organic. All the seeds are activated. This product may contain traces of nuts, sesame, mustard seeds, soy and celery.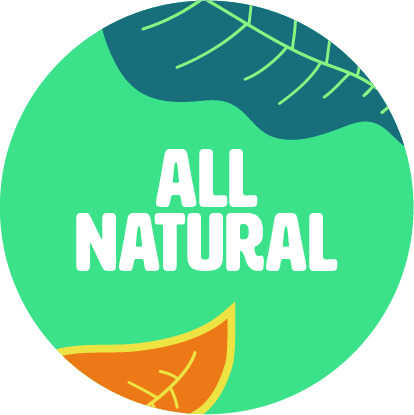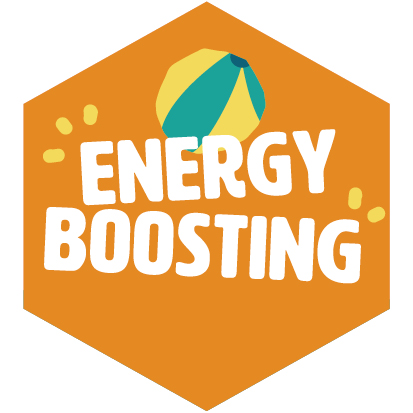 Hiya Cacao Snack Bars
Enjoy guilt-free snacking with these unique-tasting chickpea snack bars. Based on a traditional Indian/Punjabi recipe, they are packed with goodness and will keep you going with a smile. Delicious, warm, roasted taste and textures, made from 100% natural ingredients, free from preservatives and refined sugars. Also, high in fibre, low GI, and contain 5g of protein per bar. Grab a bar for constant energy and nutrients throughout your day!
Ingredients: Seeds (flax, poppy, melon), chickpeas, dates, jaggery sugar, chicory root fibre, coconut oil, cacao. Handmade in a facility that handles nuts and sesame.
➡️ Use code HiyaTT for 20% off the Hiya website until 16/10/22  ⬅️
Eva Bold Coffee Mocha Keto Protein Bars
Packing a punch and a coffee kick, these indulgent coffee mocha bars have a chocolatey texture combined with their signature chewy protein crispies.
Low-carb and nutritious, each serving contains only 2.4g Net Carbs per bar yet boasts 10g of plant protein and are high in fibre, vegan-friendly and gluten-free.
Enjoy as an on-the-go snack, after a gym workout or as a meal replacement bar.
Ingredients: Peanut Butter, Sweetener (Erythritol, Stevia Glycosides), Inulin, Cocoa Mass, Pea Protein, Protein Crispies (Isolated Soy Protein, Tapioca Starch, Salt), Coconut Oil, Freeze Dried Coffee Powder.
Nourish Organic Vanilla Coconut Bites
The creamy blend of pure vanilla bean and lucuma in these Coconut Bites is reminiscent of a fantastic vanilla ice cream. They are the perfect sized healthy snack for anytime, great to pop in a gym bag, or fling in a rucksack, fantastic for when you're on the go!
Ingredients: Desiccated Coconut, Pure Maple Syrup, Ground Almonds, Raw Extra Virgin Coconut Oil, Lucuma Powder, Vanilla Powder.
All products are packed in home compostable packaging.
➡️ Nourish created a discount code for a one off 15% discount for Treat Trunk customers, valid until the 10th of October. Just enter code TREATTRUNK22 at https://nourish-growcookenjoy.com/  ⬅️
Nourish Organic Savoury Turmeric Coconut Bites
Nourish lightly spiced savoury Turmeric Coconut Bites are delicious straight from the bag when you're on the go, or perfect to pop on a grazing board, dunk in a dip, crumble onto a salad, or onto a bowl of soup. With just a light spicing they are great for kids and adults alike.
It's recommended to keep these refrigerated.
Ingredients – Coconut, Raw Extra Virgin Coconut Oil, Cashew Nuts, Apple Cider Vinegar, Tapioca Flour, Turmeric, Nigella Seeds, Cumin, Ginger, Coriander, Garam masala, Pink salt, Black pepper, Garam Masala, Smoked Paprika.
➡️ Nourish created a discount code for a one off 15% discount for Treat Trunk customers, valid until the 10th of October. Just enter code TREATTRUNK22 at https://nourish-growcookenjoy.com/  ⬅️
North River Dry Goods Crunchy Yellow Peas Smoke Shack
Full of plant protein and fibre, this Smoke Shack Flavour is their invention – like BBQ but no added sugar.
Gluten Free Certified, Non-GMO Project Verified and Vegan Certified.
Ingredients: Yellow split peas, non-gmo expeller pressed canola oil, sea salt, onion powder, paprika, chipotle pepper powder, spices
Nud Fud Cacao Banana Crisps
Made from only FOUR pure, no BS ingredients including antioxidant-rich, unprocessed raw cacao, coconut, sesame, and a delicious sweetness from our prebiotic rich friend, the humble banana.
Gut-friendly, nut-free, and packed with filling good fats, 3g protein and 5g fibre per serving.
We believe ours are the most wholesome, pure, unprocessed cookie-like snacks you can find.
Ingredients: Banana*, Sesame seeds*, Coconut*, Cacao*. * = Organic
Reformed Characters – Unapologetically Alcohol-Free Herbaceous Character (Juniper, Hops, Rosemary) Non-Alcoholic
A deliciously dry & zesty botanical blend of Juniper, Hops & Rosemary & organic Mexican Lime – with the mouthfeel and complexity of a premium gin and tonic. We use the finest natural, premium botanicals – delicately extracted to preserve the essence and characteristics of each key ingredient.
Ingredients: Carbonated Water, Sugar, Glycerol: (Vegetable), Acidity Regulators: (Malic & Tartaric Acid), Natural Flavourings, Juniper Extract, Rosemary Extract, Hop Extract, Organic Lime Oil.
Vive Coconut Cashew Better Brownie
Vive make all-natural, healthier protein treats that happen to taste outrageously delicious.
Brazenly Belgian dark chocolate. Flagrantly fruity nutty fudginess. All packed with virtuous plant-based goodness. Be good, yes. But keep the naughty satisfied with Vive.
Cashews (16%), Dates, Chicory Fibre, Chocolate (13%) (Cocoa Mass, Sugar, Cocoa Butter, Emulsifer; Soy Lecithin, Natural Vanilla Flavouring), Coconut (8.5%), Pea Protein, Concentrated Grape Juice, Rice Starch, Rice Protein, Cocoa Butter, Cocoa Powder, Emulsifer; Sunflower Lecithin, Salt, Vitamin Mineral Complex*, Natural Flavouring.
* Vitamin C, Iron, Zinc, Copper, Vitamin B6, Vitamin A, Folic Acid, Sodium Selenite, VitaminD3, Vitmain B12