Enjoy this eclectic box of healthy treats during this unusually warm September weather! We limited chocolate to 1 bar to avoid boxes of melty chocolate splodges and filled it with lots of unique and interesting snacks to discover.
Comment below with your favourite!
Our mini boxes contain a selection of items from the full size box.
Hip Pop Organic Kombucha Drink – Apple Elderflower
Deliciously tart and sparkling organic kombucha paired with crisp juicy apple and floral elderflower
– Vegan
– Low in Sugar
– Hand-crafted
– Lightly sparkling
– Authentically fermented with a healthy culture of bacteria and yeast
– Full of antioxidants, enzymes and organic acids
Ingredients: organic sensha green tea, organic assam black tea, organic cane sugar, live kombucha culture, water, apple, elderflower.
This is Nuts Healthy Frusion Trail Mix
Healthy Frusion is a combination of nature's ideal fusion between nuts, seeds and succulent dried fruit. Golden apricots and raisins are mixed with pumpkin seeds, almonds, and roasted cashews for the perfect indulgent blend. The nuts are of the highest quality, from the first selection, and hand-roasted in Sweden.
Ingredients: Raisins (large), apricot, cashew, almond, pumpkin seeds.
Potential choking hazard to small children. May contain nut shell residue.
Foreal Foods Chili Lime Coconut Jerky
Tangy Thai spice with a tropical citrus finish. If you like heat, you're in for a treat. A favourite among everyone but especially the more adventurous jerky connoisseur.
Vegan, Paleo, Non-GMO, Gluten-Free, Soy-Free. Handmade in small batches at the source of coconuts in Thailand.
Ingredients: Young coconut meat, coconut aminos, lime juice, chilli pepper, garlic, salt.
Freddie's Farm Blueberry Fruit Shapes
These beautiful blueberry fruit shapes contain ripe delicious apple, bountiful blueberry and a mesmerising mix of beetroot, carrot and spinach.
We know what it's like with a houseful of tummies to fill and lunchboxes to pack whilst also keeping our own energy up, so these are perfect little grab bags for when the fruity sweet cravings kick in for us as well as the kids.
Ingredients: Our beautiful blueberry variety contains ripe delicious apple, bountiful blueberry and a mesmerising mix of beetroot, carrot and spinach.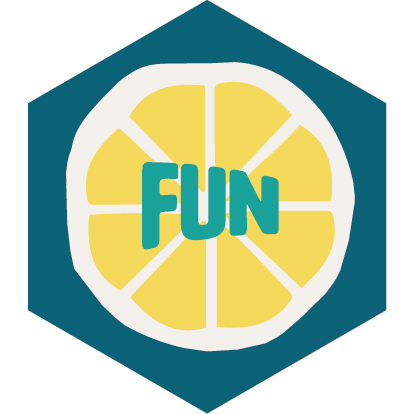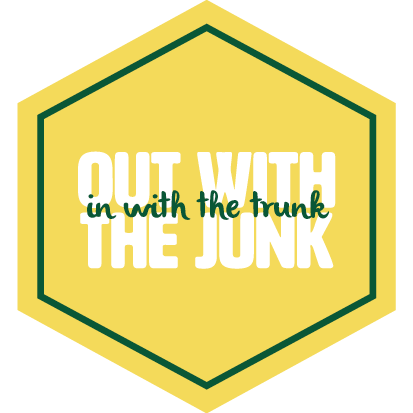 Lil Bucks Snickerdoodle Grain-Free Superfood Clusters
Cinnamon fans, your ultimate grain-free granola snack is here. Sprouted buckwheat seeds add this addictive crunch you really won't find anywhere else—not from baked granolas or any kind of nut. We love crunch, so this is important. Beyond the crunch, let's talk HEALTH: "superfood" doesn't have an official definition, but buckwheat defines it. It's a gluten-free, grain-free FRUIT SEED (yup) that's high in plant-based protein, fibre, antioxidants (some studies say 10x more than quinoa), magnesium and more.
Woman Owned | Gluten-Free | Prebiotic | 3g Plant-Based Protein | Plastic Neutral | Paleo | Vegan | High Fibre | Heart Healthy | Antioxidants
Ingredients: Sprouted buckwheat seeds, maple syrup, pumpkin seeds, coconut chips, flaxseed, cinnamon, cacao butter, vanilla, maca root powder, sea salt.
80 Noir Ultra Booster Bar Endurance – Dark Chocolate
Enjoy this training bar when all you need is a little something extra in your mood and step; the booster bar has it all. A beautiful balance of smoked sea salt and raw cacao nibs on a bed of melt in the mouth pure dark chocolate, this is the perfect antidote you can eat every day. 
Numerous studies have shown that cacao can boost memory, cognition, the immune system, and mood. Dark chocolate contains serotonin and L-tryptophan, the neurotransmitters responsible for relaxing the brain, helping to move food through your intestines, constricting blood vessels and influencing your mood.
Ingredients: Cocoa mass, cocoa butter, sugar, natural vanilla flavouring, cacao nibs, smoked sea salt, blue cornflower. 80,3% Minimum of cocoa.
Vegan Friendly | Dairy Free | Gluten Free | Palm Oil Free | High source of Fibre
Eva Bold Black Onion Seed Keto Crackers
A low carb savoury snack crammed with flavour and packed full of seeds and goodness. Every ingredient in these bite-sized seeded crackers has been carefully chosen to provide a delicious low-carb snack like no other. Activated charcoal combined with black onion seeds and healthy fats offer a whole snack load of nutrients and antioxidants. Each serving contains only 1.4g net carbs, 8.8g of protein and they are made with 100% natural ingredients. Enjoy on their own as a perfect on-the-go snack, dunked into your favourite dips or crumbled over salads and soups. Low-carb, plant-based and gluten free.
➡️ Use code TREAT20 for 20% off the full range on the Eva Bold website   ⬅️
Ingredients: Sunflower Seeds, Olive Oil, Pumpkin Seeds, Flaxseed, Almonds, Pea Protein, Brown Rice Protein, Chia Seeds, Pink Salt, Nigella Seeds, Psyllium Husk, Dried Onion, Activated Charcoal, Black Pepper, Green Tea Extract, Antioxidant (tocopherol-rich extract).
Bcuz Snacks Strawberry Mallow Granola Bites
Strawberry-mallow Granola Bites are clusters of sweet happiness. Enjoy this bag of granola bar bites made of oat clusters loaded with dried strawberries, marshmallows, and seeds for a sweet chewy crunch. Great for breakfast and all-day snacking. Healthy snacks for adults and yummy snacks for kids!
Ingredients: gluten free rolled oats, brown rice syrup, vegan marshmallow (tapioca syrup, cane sugar, water, tapioca starch, carrageenan, soy protein, natural vanilla flavour), expeller pressed sunflower oil, rice crisp (brown rice flour), pea crisps (pea protein, rice flour, rice starch), organic diced medjool (dates- gluten- free oat flour), dried strawberries, organic date powder, sunflower lecithin, natural flavours, and salt. Contains: soy | packaged in the same facility as peanuts, tree nuts, soy, milk and egg.
Dejunked Cookie Bites BIO – Choc Chip & Hazelnut
These satisfying little cookies treats are great with a cuppa or for popping in your excursion backpack to keep the gang in a good mood. They're made from good ingredients and are completely free of gluten, milk and refined white sugar. Of course they are 100% organic!
Ingredients: Dates*, hazelnuts*, gluten-free oats*, coconut oil*, chocolate buttons* (cocoa mass*, coconut sugar*, cocoa butter*, sunflower lecithin*), cocoa powder*, baking powder. * Organically certified.
Just Nosh Pink Salt Lotus Pops
Popped lotus seeds are a naturally growing Indian superfood that originates from the water lily plant. They are roasted with only pure and known ingredients making it truly healthy. It is a snack free of all allergens, gluten free, 100% Plant based, 0% sugar and keeps you satiated.
Ingredients: Popped Lotus seeds, Olive oil, Pink Salt
➡️ Use discount code JUSTNOSH10 for 10% off at www.justnosh.de – valid until 11.11.22 ⬅️
Twinings Superblends Sleep Tea
Switch off and discover the blend of your dreams
Spiced Apple and Vanilla Flavoured Herbal Infusion with Camomile and Passionflower.
This delicious blend combining camomile, passionflowers, apple and vanilla flavourings is smooth and warming, making it the perfect part of your bedtime routine. Take your last sip and sink your head into a soft pillow.
This is a deliciously smooth and serene blend. The apple & vanilla flavourings and the camomile bring a touch of comforting sweetness, with a dash of cinnamon-reminiscent of apple pie with vanilla ice cream.
Ingredients: Passionflower (35%), Apple Pieces (15%), Camomile (14%), Cinnamon (10%), Natural Apple Flavouring with Other Natural Flavourings (10%), Cardamom (6%), Cloves (6%), Natural Vanilla Flavouring with other Natural Flavourings (4%).
Twinings Superblends Vitality Tea
Apple and Pear flavoured infusion with Mint, Nettle and added Vitamin C.
In a world that never stops turning, add a spring to your step, seize a slice of life & feel full of Vitality.
+Vitamin C contributes to the reduction of tiredness & fatigue.
What does it taste like?
This infusion blends the mellow notes of nettle with the cooling and refreshing taste of spearmint and peppermint. The fruitiness of apple and pear brings a balanced sweetness, delivering a delicious blend which is naturally caffeine free.
Ingredients: Spearmint (30%), Peppermint (29%), Natural Apple and Pear Flavourings with Other Natural Flavourings (17%), Nettle (10%), Apple Pieces (10%), Natural Flavouring, Vitamin C (2%).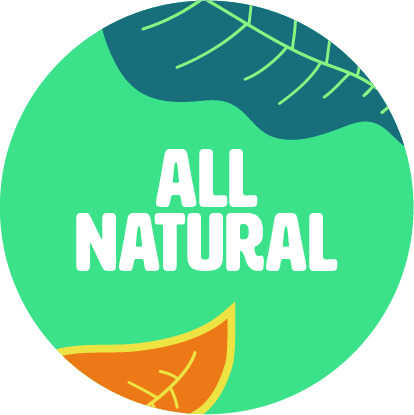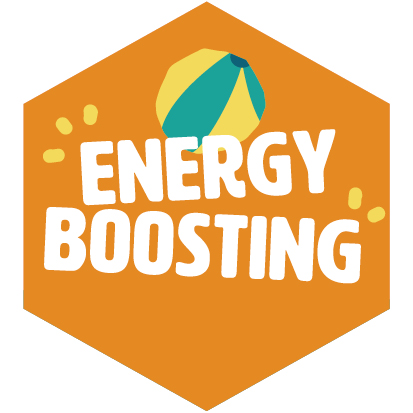 Keto Collective 100% Natural Salted Caramel Keto Bar
With only 2.8g of Net Carbs per bar, these are gluten free, high in gut-friendly fibre and made with 100% Natural Ingredients.
Ingredients – Peanuts, Sunflower Seeds, Chicory Root Fibre, Almonds, Coconut Oil, Coconut Milk Powder, Natural Flavour, Sea Salt.
Grab 20% off your first order at www.keto-co.com with code TREATTRUNK20. Expires end of Nov 2022.
N'eat Natural Energy Cacao, Coconut & Chia Seeds Bars
A chewy gooey non melty chocolate option which is a source of protein & fibre.
NO palm oil, NO added sugar, NO wheat, NO dairy, VEGAN Society approved
Ingredients: Sultanas (57%), Oats (19%), Coconut Oil (7%), Cacao (6%), Coconuts (4%), Soy Protein Crisps (2.4%), Chia Seeds (1.4%), Natural Flavouring, Lemon Juice Concentrate
AMG Snacks Strawberry Vanilla Energy Bite
Look no further for the perfect snack – everything you need in one BITE! These delicious energy bites are packed with healthy fats, fibre, and protein, making them a convenient, healthy, on-the-go snack! The clean, balanced ingredients sustain blood sugar levels and leave you feeling great all day.
🌱 Plant-based
🌱 RAW
🌱 Gluten-free
 Ingredients: Date Paste, Cashews, Gluten Free Oats, Freeze Dried Strawberries, Vanilla.
Erbology London Organic Activated Coconut Cacao Balls
High in fibre with gut-loving inulin from Jerusalem artichoke
Source of protein from activated sunflower seeds and almonds
Packed with minerals such as magnesium, phosphorus, potassium and iron
Rich in thiamine (vitamin B1) that helps to turn food into energy and support a healthy nervous system.
Flavour: Rich, dark chocolate and tropical coconut, naturally sweetened with dates
Why Erbology? Handmade in small batches, our low GI energy balls are created with activated nuts and seeds so you get more nutrition from every bite – without any added sugar
Top tip: Pack in your gym or work bag to stave off the afternoon slump!
Ingredients: Dates*, sunflower seeds*, 13% Jerusalem artichoke powder*, 10% coconut powder*, almonds*, 5% cacao powder, cinnamon*. *Certified Organic. All the seeds and nuts are activated. This product contains almonds, and may contain traces of other nuts, sesame, mustard seeds, soy and celery.
Store in a cool, dry place and eat within 10 days of opening. These snacks are handmade in small batches using natural, seasonal ingredients.
Peeled Snacks Organic Dried Fruit Tropical Blend
Pack up your beach chair as this snack is taking you on a tropical snack-venture. Gently dried mango and papaya seasoned with real lime – your next snack obsession. This unique blend is sure to get all of your taste buds wanting more. Peeled Snacks believe in good for you snacking,
Ingredients: Organic mango, organic papaya, organic sunflower oil, crystallized lime flavouring [crystallised lime (citric acid, lime oil, lime juice), maltodextrin].
Conundrum Snacks Maple Smoked Cashews
What's better than a handful of regular cashew nuts? Sweet, spicy cashew nuts of course! And you know we love it when things are naturally sweetened..
Ingredients: cashews, Vermont maple syrup, smoked paprika, and jacobsen flake salt.
Siren Snacks Cookie Dough Protein Bites
No need to sneak it raw or lick the bowl. your sweet, cookie dough dreams have finally been answered. Siren Snacks have recreated your cookie dough fantasy with guilt-free ingredients and supercharged it with plant-based protein.
Ingredients: cashew butter, plant protein blend, (pea protein, almond protein), organic dates, organic tapioca syrup, cacao butter, chicory root fibre, vegetable glycerin, organic chocolate chips, (chocolate liquor, cane sugar, cocoa butter), organic vanilla extract, dutch cocoa, sea salt, monk fruit extract, contains tree nuts (cashews, almonds, coconut)
Pulsin Double Choc Fudge Brownie
Made in the UK using premium ingredients selected for maximum nutritional benefit, Pulsin's plant-based, chocolate covered, Brownie snack bars offer a naturally indulgent fudgy treat that's also packed with fibre. Each 35g bar contains less than 150 calories and are completely free-from gluten, dairy, soy, artificial flavours, refined sugars, palm oil and trans fats, and are suitable for vegans.
➡️ Use code TreatTrunk20 for 20% discount *excluding Whey Isolate. www.pulsin.co.uk ⬅️
Ingredients: Dates (48%), Dark Chocolate *(Cocoa Mass, Coconut Blossom Sugar, Cocoa Butter) (20%), Cacao Butter, Chicory Fibre, Humectant (Vegetable Glycerine), Acacia Gum, Emulsifier (Sunflower Lecithin), Cacao Powder (2%), Cacao Extract, Natural Flavouring, Sea Salt, Antioxidant (Green Tea Extract). May contain nuts, peanuts and date pits. *Chocolate contains minimum 67% cocoa solids.
Henko Healthy Bites Organic Coffee
Suitable for those who are gluten-free and/or vegan, Henko's Healthy Bites are healthy, tasty, sugar-free and great for the planet! Each pack contains six bites (using gluten-free oats) flavoured with real coffee. The perfect guilty-free sweet snack to help you boost your day! All of Henko's snacks are made with organic ingredients and wrapped in 100% recycled packaging.
Ingredients: dates*, peanuts*, cashew nuts*, gluten free oats*, quinoa* and coffee* (2%).
*From organic farming and gluten-free.