As the colder weather sets in, we start to fill our boxes with more comforting foods with warmer flavours. We loved so many items from this box, let us know what your favourite was or what you're looking forward to trying most!
Our mini boxes contain a selection of items from the full size box.
Nomz Organic Pistachio Energy Bites
With the texture of a fudgy brownie and the nutty, sweet taste of a decadent treat – it's hard to believe these pistachio energy bites are nutrient-dense, free from refined sugar, and made with only five pure, simple ingredients!
Organic ingredients: almonds, dates, fair trade cocoa, pistachios, sea salt
JanaBanana Coconut Dried Banana Bar
Experience the perfect mixture of tropical flavours from Brazil! JanaBanana bar with coconut is a delight. Soft inside with coconut flakes outside it has all that crunch exotic flavour that everybody loves! Plant based snack made with only 2 main ingredients – banana and coconut with a drop of lime juice to keep its freshness. JanaBanana bar with coconut offers 18% of your daily fibre. Bars are made from the Nanica banana, which is the sweetest of the seven types of bananas grown in Brazil. Nanica bananas have the most potassium of any bananas. There is no additional sugar, no artificial flavours, colours or preservatives. JanaBanana bar is gluten free, vegan* and paleo*. They contain: 400KJ of energy, less than 1G of fat, 20G of carbohydrates, and 3G of potassium. Perfect for school lunches, grinding away at work, on the go snacks, climbing a mountain, breaking a personal best or just strolling the streets.
Ingredients: Banana, coconut & lime.
IQBAR Lemon Blueberry | Brain + Body Keto Protein Bar
Our Lemon Blueberry bar tastes like a refreshing, puckery, full-bodied lemon dessert, but spares you the crash you would expect from a typical treat. We incorporate real, whole lemons into this bar to give you a true-to-nature eating experience.
Ingredients: Almonds, Tapioca Fibre, Flaxseeds, Plant-Based Protein Crisps (Pea Protein, Tapioca Starch), Natural Flavours, Pea Protein, Blueberries, Coconut Oil, Water, Sunflower Lecithin, Sea Salt, Lemon Juice, Lemon, Non-GMO Steviol Glycosides, Lion's Mane, Vitamin E
BAM&Co Création Kalamata Olive Crackers Bio
Let yourself be tempted by these crackers with Mediterranean flavours, made in a workshop located in the 11th district of Paris.
 – Palm oil free
 – Naturally gluten free
 – Above all, 100% vegetable!
All in a 30g format to take everywhere!
Ingredients: Oat flakes*, Kalamata olives*10%, sunflower oil*, rice flour*, buckwheat flour*, agave syrup*, tomato powder*, onion powder*, salt.
*Ingredients from organic farming FR-BIO-10.
May contain traces of milk, egg, gluten, other nuts, sesame seeds and soy.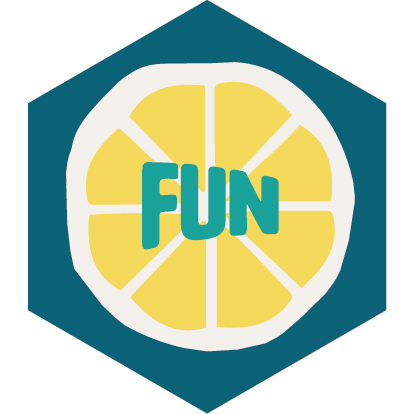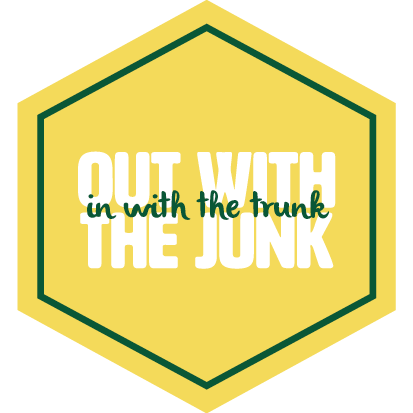 Cheeky P's Chilli & Lime Roasted Chickpeas
What's better than a spicy snack? A spicy and ZINGY snack, that's what. And that's exactly what we've got right here. Unbridled flavour just waiting to burst out the packet and trample all over your tastebuds.
Ingredients: Chickpeas 85.6%, Sustainable Palm Oil, Habanero & Lime Seasoning 4% (Salt, Rice Flour, Sugar, Paprika, Onion, Tomato, Chilli, Dried Lime Juice, Garlic, Yeast Extract, Acidity Regulator: Citric Acid, Natural Flavouring, Dried Spirit Vinegar, Cumin, Dried Lemon Juice, Habanero Extract, Natural Flavouring, Paprika Extract), Extra Virgin Olive Oil. Packed in a facility which also handles products containing peanuts, nuts, sesame and soy.
TRIBE Triple Decker Bar – Coconut
The TRIBE Triple Decker is the UK's no.1 Energy Bar as voted by 220 Triathlon. It has three layers; crunchy protein granola base, a thick peanut butter filling and a vegan chocolate topping
50% Less Sugar than competitors.
10 Vitamins and Minerals for energy release.
Vegan + Gluten Free
Ingredients: Peanut butter, vegan chocolate, pea protein, buckwheat, chicory fibre, coconut sugar, sunflower seeds, cocoa butter, date syrup, desiccated coconut, almonds, peanuts, cocoa powder, emulsifier: sunflower lecithin, natural coconut flavouring, cacao nibs, chia seeds, sunflower oil, vegetable fibres. TRIBE vitamin & mineral blend (vitamin c, zinc, iron, vitamin b2, vitamin b6, thiamine, iodine, biotin, chromium, vitamin b12)
Salt
Good Life Naturals Grab-n-Go Granola – Apple Crisp
Good Life Naturals' premium granola, made with clean, simple ingredients makes the perfect healthy snack, breakfast, or topping. Gluten free rolled oats and slivered almonds are combined with the sweetness of dried apples, maple syrup, and apple pie spices which give this artisan blend a delicious balance of flavours.
 Put it on yogurt, ice cream, enjoy it in a cereal bowl with milk, or take it on the go and eat it straight out of the bag. It's that good.
Ingredients: Gluten Free Oats, Maple Syrup, Brown Cane Sugar, Expeller Pressed Non-GMO Canola Oil, Almond Slivers, Dried Apples, Pure Vanilla Extract, Sea Salt, Cinnamon, Nutmeg, Allspice
Kooky Freeze Dried Mangosteen
Subtly sweet and refreshingly tangy, Kooky's freeze-dried Mangosteen is the ultimate snack that ticks all the boxes – vegan, free from the 14 main allergens and containing no added sugar, it's a guilt-free sweet treat that's also rich in essential vitamins & minerals and packed with antioxidants!
Ingredients: Mangosteen (100%)
OFFBLAK Down Time – Blueberry & Mint Flavour Infusion / Herbal Tea
Offblak DOWN TIME tea: helps you relax and unwind, for a better night's rest. Go Caff Free at any time of day with this soothing Blueberry & Mint herbal tea. With NATURALLY ZERO CAFFEINE, you are destined for some quiet time.
Ingredients: ROOIBOS (60%), APPLE PIECES, FLAVOURINGS, HIBISCUS, SPEARMINT (3%), BILBERRY (1%)
OFFBLAK Sleep Breezy – Chamomile & Peach Flavour Infusion / Herbal Tea
Offblak SLEEP BREEZY tea: promotes that much-needed sleepy time. Go Caff Free and get to sleep with this Chamomile & Peach herbal tea! NATURALLY ZERO CAFFEINE level renders this the ideal sleepy tea. Zzz.
Ingredients: LEMONGRASS, CHAMOMILE (15%), ROSEHIP, APPLE PIECES, FLAVOURINGS, BLACKBERRY LEAVES
Savoursmiths Desert Salt Potato Crisps
Oryx Desert Salt
Giving back to the Kalahari communities
Sustainable, renewable
Sundried, unrefined, no additives
Essential minerals & trace elements
100% pure crystal-white salt
Ancient pristine source
Loved by International chefs
Masters of flavour & faber, Luxurious hand cooked British snack with style, MSG free, Gluten free, Suitable for vegans
Ingredients: Potatoes, Sunflower Oil, Desert Salt
The Great Stuff Company Mint Choc & Brazil Nuts Keto Crunch
Keto Crunches are little clusters based on nuts and seeds, sweetened with erythritol and covered in cocoa liquor.
Ingredients: Brazil Nuts*, Natural Sweetener (Erythritol*), Pumpkin Seeds*, Sunflower Seeds*, Cocoa Mass*, Coconut Oil*, Cacao Nibs*, Peppermint Oil*, Himalayan Pink Salt, Green Tree Extract*, Antioxidant (Vitamin E). (* organic ingredient)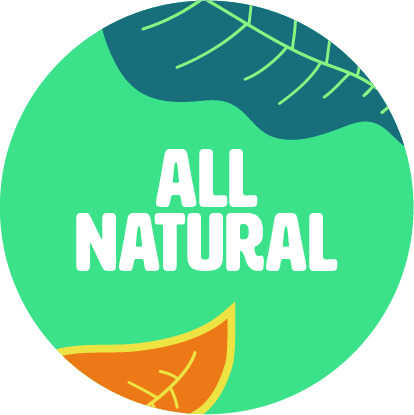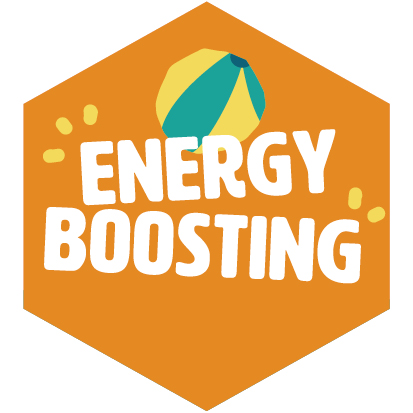 Olyra Organic Hazelnut & Cocoa – Sandwich Breakfast Biscuits
Made of 100% Ancient Greek Grains and real ingredients, each pack offers 5g protein, 4g fibre and only 6g sugars in order to start your day as a GREEK LEGEND!
Ingredients: Whole Grain Flour* (spelt*, oat*, lupine*, barley*), cane sugar*, sustainable palm oil*, hazelnutpaste*, cocoa butter*, cocoa powder*, agave*, flaxseed flour*, baking soda, sea salt, natural flavourings, sunflower lecithin*. *Organic
Força Foods Vegan Energy Bites: Organic Banana
Banana Energy Bites are made from only simple, organic, and most importantly REAL ingredients. Enjoy real bananas perfectly combined with watermelon seeds and dates for a fresh burst of flavours. Indulge in a delicious snack that is good for you and the planet.
Who says being more eco-friendly has to be complicated? Saving water has never been so delicious!
No Preservatives | Organic | Dairy Free | Nut and Soy Free
Força Foods make Energy Bites with watermelon seeds as the main ingredient with a mission to Save Water Simply by Snacking™. Watermelon seeds have a water footprint almost 100 times lower than commonly used nuts in energy and protein bars. These superfood seeds also pack more protein than almonds!
Ingredients: Watermelon Seeds, Dates, Oats, Banana, Maple Syrup. May contain Tree Nuts, Peanuts, Wheat, Soy, Dairy, and Sesame
BeatBites Berry Burst Bites
BRING ON THE FRUIT!
These gluten free oat BeatBites are naturally vegan, made in the UK, using only nature's best ingredients. They give you that boost when you need it most!
The Berry Burst flavour brings that naturally sweet kick for all those berry lovers out there. You think you've tasted them all then it bursts with another fruity punch whilst giving you a fresh kick and a flavour explosion!
Ingredients: Date Paste, Dried Sweetened Cranberries (16%) (Cranberries, Apple Juice Concentrate, Sunflower Oil), Gluten Free Wholegrain Oat Flakes (10%), Cocoa Powder (8%), Organic Raw Cacao Nibs (4%), Maple Syrup. Our delicious bites may contain peanuts, other nuts, egg, milk.
Catalyse Life Drinks Acqua – Blood Orange, Cardamom & Juniper
Time to Revitalise & Renew with Acqua,
A Vitamin Infused, Botanical Seltzer
Capture the Spirit of the Mediterranean Coast with refreshing Blood Orange, Inspired by the Orchards of Sicily. Balanced with Aromatic Botanicals Clove, Liquorice & Cardamom.
We all know we need more nutrients in our life, but here's how Acqua can help you.
This combination of minerals & vitamins gives a multi targeted approach to helping muscle recovery, keeping hearts strong, a healthy cell turnover, foetal development & protection, regulating hormonal activity, boosting your mood & immune system.
Health goals this product can help with:
~Supporting you on your pregnancy journey
~Help combat inflammatory skin conditions & protection against external stressors
~Great for female health & battling PMS
~Support a healthy heart, blood system function & protect against related disorders
Infused with Vitamins & Minerals:
💊 Zinc (100%)
💊 Vitamin B9 Folic Acid (50%)
💊 Potassium
💊 Magnesium (10%)
💊 Vitamin D3 (100%)
💊 Vitamin B6 (25%)
💊 Vitamin C (100%)*
🪴 Plant based & Gluten Free
*RDI % per 250ml Can.
Not only that – 10% of profits go to UK charities – Time to Catalyse a Change for you & the Planet!
Ingredients: Sparkling Water, Juice From Concentrate (Grape 10%), Sweetener (Naturally Fermented Glucose [Erythritol]), Natural Flavour (Blood Orange), Potassium Gluconate, Botanical Extracts (Cardamom Pod Extract, Juniper Extract, Liquorice Extract, Clove Extract), Acid (Citric Acid), Magnesium Citrate, Vitamin C (Ascorbic Acid), Zinc (Zinc Citrate), Vitamin B6 (Pyridoxine HCL), Vitamin D3, Vitamin B9 (Folic Acid).
➡️ Catalyse are offering a 25% discount on www.catalyselifedrinks.com using code TREAT25. Expires Dec 31st ⬅️
Pulsin Protein Bar Vanilla Choc Chip
This delicious Vanilla Choc & Almond vegan protein bar has a cookie dough taste and texture and is packed full of dairy free choc chips and crunchy almonds pieces. With the perfect blend of rice and pea protein providing all of the required amino acids, this low sugar protein bar is the ideal choice for those looking for a delicious energy boost. Packing 13g of plant based protein, this vanilla protein bar is a healthy and filling snack.
Ingredients: Almonds (17%), Cashew Butter (14%), Pea Protein, Chicory Fibre, Chocolate Chips* (Cocoa Mass, Sweetener (Xylitol), Cocoa Butter, Emulsifier (Sunflower Lecithin) (10%), Rice Protein, Sweetener (Xylitol), Cacao Butter, Agave Nectar, Brown Rice Malt, Concentrated Grape Juice, Vanilla Extract (1%), Green Tea Extract, Sea Salt, Antioxidant (Vitamin E) *Chocolate Chips Contain Cocoa Solids 72% Minimum
Just Nosh Coconut & Cacao Lotus Pops
Popped lotus seeds are a naturally growing Indian superfood that originates from the water lily plant. They are roasted in olive oil with only pure and known ingredients making it truly healthy. It is a snack free of all allergens, gluten free, 100% Plant based, no refined sugar and keeps you satiated. Your taste buds are in for a treat with these Coconut lotus pops. If you are craving something sweet and want health by your side then you have landed at the correct place. Go coco-crazy!
Ingredients: Popped Lotus seeds, Coconut oil, Coconut Sugar, Coconut Milk, Cacao, Vanilla Powder, Salt
Lil Bucks Chocolate Sea Salt Grain-Free Superfood Clusters
The perfectly "not-too-sweet" chocolate mixed with the touch of sea salt makes these clusters the best on-the-go treat. Top your smoothie bowl, yogurt parfait, or keep it as a sweet tooth quencher.
Ingredients: Sprouted Buckwheat Seeds, Maple Syrup, Pumpkin Seeds, Cacao Powder, Coconut Chips, Flax Seeds, Cacao Butter, Raw Cacao Nibs, Cinnamon, Reishi Mushrooms, Sea Salt
Definite Chocolate Öko-Caribe (70%) Cassava
Enjoy the naturally delicious flavour of the highest quality, organically-grown cacao with cassava, a unique combination. Roasted to perfection in small batches by Definite Chocolate, a craft producer in the Dominican Republic, the cassava provides texture and salted flavour to perfectly complement the high quality cacao. This bar has vibrant fruity notes of plum, raisin and fig matched with the crunchy bite of cassava cracker.
 Ingredients: organic cacao, organic cane sugar, cassava, sea salt
Conundrum Snacks Trail Mix
Conundrum Trail Mix is a locally and sustainably sourced trail mix that is perfect for adventure!
Ingredients: Oregon hazelnuts, almonds, pecans, pumpkin & sunflower seeds, dried cranberries & blueberries, raisins, coconut, rosemary, lavender, and is all caramelised in a Vermont maple syrup, a pinch of brown sugar, and Jacobsen flake salt from the Oregon coast.
h chair as this snack is taking you on a tropical snack-venture. Gently dried mango and papaya seasoned with real lime – your next snack obsession. This unique blend is sure to get all of your taste buds wanting more. Peeled Snacks believe in good for you snacking,
Ingredients: Organic mango, organic papaya, organic sunflower oil, crystallized lime flavouring [crystallised lime (citric acid, lime oil, lime juice), maltodextrin].
Conundrum Snacks Maple Smoked Cashews
What's better than a handful of regular cashew nuts? Sweet, spicy cashew nuts of course! And you know we love it when things are naturally sweetened..
Ingredients: cashews, Vermont maple syrup, smoked paprika, and jacobsen flake salt.
Siren Snacks Cookie Dough Protein Bites
No need to sneak it raw or lick the bowl. your sweet, cookie dough dreams have finally been answered. Siren Snacks have recreated your cookie dough fantasy with guilt-free ingredients and supercharged it with plant-based protein.
Ingredients: cashew butter, plant protein blend, (pea protein, almond protein), organic dates, organic tapioca syrup, cacao butter, chicory root fibre, vegetable glycerin, organic chocolate chips, (chocolate liquor, cane sugar, cocoa butter), organic vanilla extract, dutch cocoa, sea salt, monk fruit extract, contains tree nuts (cashews, almonds, coconut)
Pulsin Double Choc Fudge Brownie
Made in the UK using premium ingredients selected for maximum nutritional benefit, Pulsin's plant-based, chocolate covered, Brownie snack bars offer a naturally indulgent fudgy treat that's also packed with fibre. Each 35g bar contains less than 150 calories and are completely free-from gluten, dairy, soy, artificial flavours, refined sugars, palm oil and trans fats, and are suitable for vegans.
➡️ Use code TreatTrunk20 for 20% discount *excluding Whey Isolate. www.pulsin.co.uk ⬅️
Ingredients: Dates (48%), Dark Chocolate *(Cocoa Mass, Coconut Blossom Sugar, Cocoa Butter) (20%), Cacao Butter, Chicory Fibre, Humectant (Vegetable Glycerine), Acacia Gum, Emulsifier (Sunflower Lecithin), Cacao Powder (2%), Cacao Extract, Natural Flavouring, Sea Salt, Antioxidant (Green Tea Extract). May contain nuts, peanuts and date pits. *Chocolate contains minimum 67% cocoa solids.
Henko Healthy Bites Organic Coffee
Suitable for those who are gluten-free and/or vegan, Henko's Healthy Bites are healthy, tasty, sugar-free and great for the planet! Each pack contains six bites (using gluten-free oats) flavoured with real coffee. The perfect guilty-free sweet snack to help you boost your day! All of Henko's snacks are made with organic ingredients and wrapped in 100% recycled packaging.
Ingredients: dates*, peanuts*, cashew nuts*, gluten free oats*, quinoa* and coffee* (2%).
*From organic farming and gluten-free.