Who's getting excited for the festive season? Well we definitely are but running a business like Treat Trunk means that winter is our busiest season so it always flies by with my list of crafty Christmas activities only partly ticked off. This year I'm trying to be super organised so I can spend some time with my kids listening to Xmas songs and making decorations. Because although times are tough financially, many of the best things in life are free, as they say..
So this box reflects that intention by providing lots of Hygge treats to help bring in the colder season with warming goodies to enjoy with a funny book or a Christmas movie 🤶🏼
Our mini boxes contain a selection of items from the full size box.
Growers Garden Broccoli Chips Sour Cream & Chive
Like all their broccoli crisps, Sour Cream & Chive is a healthy, vegan, gluten-free and delicious snack. It's a mouth-watering fusion of sour cream, chives and broccoli. Amazing with dips or alone and guess what – kids love em!
Ingredients: Broccoli (28%), Cornflour, Sunflower Oil, Potato Starch, Potato, Modified Starch, Spinach Powder, Pea Fibre, Salt, Rice Flour, Onion Powder, Yeast Extracts, Garlic Powder, Chives, Natural Flavouring, Citric Acid, Parsley.
Raw Ecstasy Raw Chocolate Crack'l
Organic buckwheat is soaked, sprouted and slow dried to make this nutritious and more-ish treat! It's like the traditional Rice Krispie cake…but way better! Winner of one highly commended Great Taste awards star!
Ingredients: *Sprouted Buckwheat, *Dates, *Raisins, *Raw Cacao Powder, *Raw Coconut Oil, *Desiccated Coconut, *Coconut Palm Sugar. * = Organic ingredient. May contain traces of nuts, sesame and mustard.
Freddie's Farm Raspberry Fruit Shapes
Freddie's Farm Fruit Shapes – are delicious, healthy and sustainable fruit and veg snacks. They are made from 100% REAL, FRESH, fruit and veg. Freddie's Farm have their own factory on the farm which ensures that their snacks have an incredibly low carbon footprint. They dehydrate the snacks to ensure the healthiest manufacturing process possible. Freddie's Farm packaging is also paper packaging ensuring they are 100% RECYCLABLE.
100% FRUIT & VEG – therefore – No Added Sugar, Dairy Free, 1 of your 5 a day, 100% plant based, Vegan, Gluten Free, Kosher certified 
Ingredients: apple, raspberry (10%), beetroot, carrot and spinach
Savoursmiths Desert Salt and Vinegar Potato Crisps
Nostalgic crisp eaters come together – because Salt and Vinegar doesn't get any better!
"Table salt? Never! Sea salt? Whatever!
Only Desert Salt will do – it's natural, unrefined and sun-dried too. So take some vinegar, and add it to their salt and what you have is a wonderful result!
The 100% pure, crystal white desert salt from an ancient and pristine source in the Kalahari Desert is complemented with a heavy and delicious hand of vinegar to create the perfect balance between flavour and intensity.
Ingredients: Potatoes, Sunflower Oil, Rice Flour, Oryx Desert Salt, Natural Flavouring, Spirit Vinegar Powder, Acid (Citric Acid E330), Medium Chain Triglycerides, Sugar, Anti-caking Agent.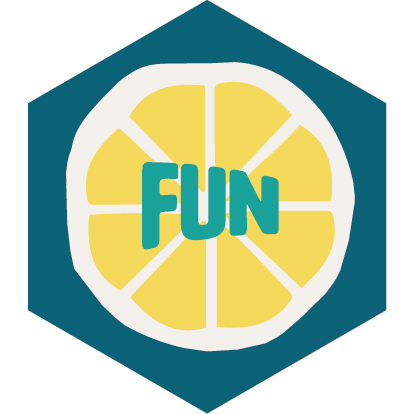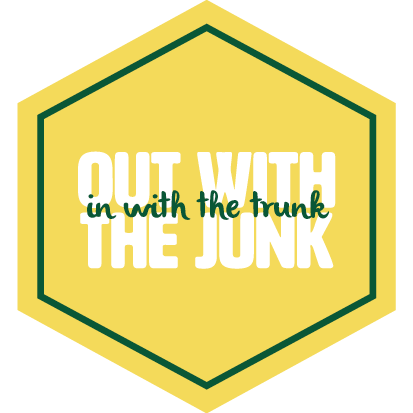 Lily's Granola Zesty Granola
A simple, yet perfect homage to the fusion of candied orange peel and dark chocolate, with a subtle touch of ginger.
At Lily's Granola, we let time do its magic! The orange peel slowly macerates at room temperature for about 1 year before it is added to this autumn granola recipe, to preserve most of the naturally occurring nutrients. Slow Food, for Slow Living.
Ingredients: oat flakes, pumpkin 42%, hazelnut, pumpkin seeds, coconut blossom syrup, dried apricots, coconut oil, chocolate (71% cocoa mass, cane sugar, cocoa butter), candied orange peel (orange peel, cane sugar) 4%, powder ginger, Himalayan pink salt.
Allergens: nuts, gluten. Organic certified. Vegan
BAM&Co Création Mini Biscuits Chocolate Hazelnut Bio
Discover BAM&CO completely Moorish Chocolate and Hazelnut biscuits! Naturally gluten-free and vegan, they are also made with organic ingredients and produced in the heart of Paris.
Ingredients: Whole rice flour*, apple puree*, unrefined sugar*, almond butter*, toasted hazelnuts*, chocolate chips*, sunflower oil*, natural vanilla extract*, salt.
* Ingredients from organic farming. May contain milk, egg, gluten, nuts, sesame and soya.
BanaBar Cacao & Hazelnut
Banabar Cacao & Hazelnut is a delicious organic fruit and nut bar. They use dried banana as the main ingredient, but add tasty extras such as hazelnuts, dates and cocoa nibs. Each bar is 100% plant-based, gluten-free, dairy-free and peanut-free with no added sugars.
Banabar is perfect for those cravings between meals or for a quick snack on the go, at your desk or even at home. And with the natural energy it contains, it's great before and after exercise.
In creating Banabar, they are committed to making a positive impact. In addition to their organic ingredients, they only use rejected bananas from the export market and dedicate 1% of their revenue to the organic banana growing communities in Ecuador they work with.
Ingredients: Dried Banana* 50%, Hazelnuts* 22%, Dates*, Cacao Nibs* 8%; *Organic.
Nomz Organic Hazelnut Energy Bites
Word on the street is these hazelnut energy bites tastes like a Ferrero Rocher – but nutrient-dense, free from refined sugar and made with only five pure, simple ingredients.
Whether you're looking for a pre or post-workout snack, an afternoon pick-me-up, breakfast on the go, or a yummy treat just because – these individually packaged, delicious little snacks have you covered.
Every single bite of these mouthwatering energy bites is packed with healthy fats and protein making them a perfectly balanced snack – guaranteed to leave you feeling satisfied and refueled.
Crunchy hazelnuts on the outside and the soft, texture of a fudgy brownie on the inside – what more could you ask for?
Satisfy your craving without compromising your health.
Organic · Gluten-Free · Vegan · Paleo · Free From Refined Sugars
Organic ingredients: almonds, dates, fair trade cocoa, hazelnuts, sea salt
IQBAR Almond Butter Chip | Brain + Body Keto Protein Bars
This Almond Butter Chip bar tastes like natural, creamy, chocolatey almond butter with a pleasant biscuit like finish. If you're a fan of almond butter and dark chocolate as much as we are, you'll be hooked after the first few bites.
Ingredients: Almonds, Tapioca Fibre, Plant-Based Protein Crisps (Pea Protein, Tapioca Starch), Natural Flavours, Pea Protein, Flaxseeds, Unsweetened Chocolate, Gum Acacia, Coconut Oil, Cocoa Butter, Sunflower Lecithin, Water, Cinnamon, Vanilla Extract, Sea Salt, Non-GMO Steviol Glycosides, Lion's Mane, Vitamin E
TRIBE Protein Flapjack – Caramel
TRIBE produce a range of Natural Plant Energy bars, this one is their NEW Caramel Protein Flapjack. With an oaty base, soft date layer and crunchy peanut topping, this flapjack is the perfect pick-me-up!
Vegan | Gluten Free | Source of Protein | Low Sat Fat
Ingredients: Date paste, Gluten-free OATS, PEANUTS, Sunflower oil, Chicory fibre, PEANUT flour, SOYA crispies (SOYA protein, tapioca starch, salt), Water, Coconut sugar, Date syrup, Natural caramel flavouring
➡️ Use the code TREATTRUNK20 for 20% off your first order on the Tribe website until 31.01.23 ⬅️
Peeled Snacks Organic Dried Fruit Apple Fruit
Bursting with flavour, these gently dried apples are delicious on their own without any preservatives or added sugar. They use "ugly apples" that don't make it to grocery stores in order to cut down on food waste and believe in good for you snacking. They're healthy and satisfying with no guilt. Feel good about snacking!
Ingredients: Organic apples.
VITASNACK Strawberry Crunch with Chocolate
Ideal as healthy snack and appetiser or topping for cereals, granola, muesli, yogurts for a healthy breakfast.
Seasonally selected fruits.
No artificial colours or preservatives.
No additives.
Neither fried nor frozen.
High nutritional content.
VitaSnacks are gluten-free, dairy-free and suitable for vegans.
Ingredients: 50 % Organic Strawberry, 50% Organic Chocolate (Cane sugar, cocoa mass, cocoa butter, cocoa powder)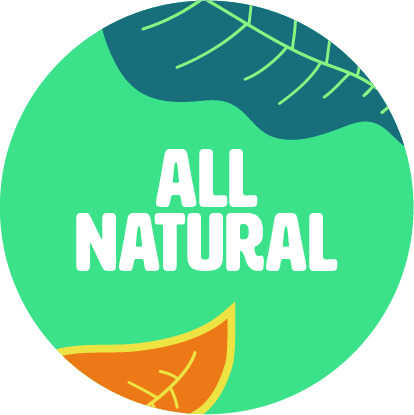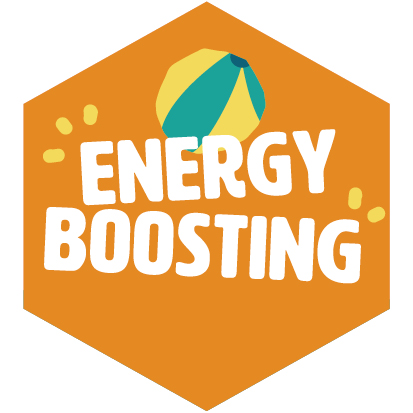 Vive Cherry Bakewell Better Brownie
Vive's signature 'healthy indulgence' has been reimagined in flavours you know and love.
A fudgy, decadent and smooth brownie centre made with silky cashew butter and enrobed in rich Belgian chocolate. Each flavour has their own unique taste and texture from crunchy almonds to chewy fruit pieces. You'll certainly find the brownie that's better for you.
If that wasn't enough, Vive's brownies are packed with punchy plant proteins and immunity boosting vitamins. Indulgent snacking has finally been reVived.
Ingredients: Dates, Almonds (14%), Chocolate (13%) (Cocoa mass, Sugar, Cocoa Butter, Emulsifier; Soy Lecithin, Natural Vanilla Flavouring), Chicory Fibre, Cashews, Pea Protein, Cherries (6.5%) (Cherries, Sugar, Sunflower Oil), Cocoa Butter, Coconut, Concentrated Grape Juice, Rice Starch, Rice Protein, Emulsifier: Sunflower Lecithin, Cocoa Powder, Salt, Vitamin Mineral Complex (Vitamin C, Iron, Zinc, Copper, Vitamin B6, Vitamin A, Folic Acid, Sodium Selenite, Vitamin D3, Vitamin B12), Natural Flavouring. May contain peanuts, other nuts and milk.
Karen eats Sweet N' Heat Nuts
Roasted cashews and almonds coated in a sweet and heat spice mix. These plant based snacks are gluten free and low in sugar – the perfect healthy snack that tastes naughty and indulgent!
Ingredients: Almonds (41.5%), Cashew Nuts (40.3%), Sugar, Cayenne Pepper, Paprika, Salt.
Basico Apple, Cinnamon & Matcha bar – Glow
ONLY REAL INGREDIENTS: Contains only raisins, apples, sunflower seeds, matcha tea and cinnamon. Main flavour: apple with a touch of cinnamon.
WITHOUT ADDED SUGARS.
ANTI-AGING & SHINE: It has anti-aging properties. It improves the health of the hair and the shine of the skin. It cares for and strengthens nails, gums and teeth.
SUPERFOOD: contains matcha. Japanese plant that prevents skin aging, reduces redness associated with acne and eye bags. Helps maintain weight thanks to its fat burning effect. It strengthens hair and nails and, in addition, contains fluoride that protects the teeth and helps prevent cavities.
VEGAN AND GLUTEN FREE: suitable for celiacs.
EUROPEAN ECOLOGICAL CERTIFICATE: we do not use GMOs, palm oil, or added sugars. All ingredients are natural and come from organic farming.
Made in Spain
Ingredients: Apple, Raisins, Sunflower seeds, Matcha, Cinnamon
GOODIO Mint Organic Chocolate
Refreshing mint chocolate made with traditionally grown peppermint leaves.
This product is 100% vegan & organic. Vegan, gluten-free and soy-free.
Proudly handmade with love in Finland – the happiest country in the world
INGREDIENTS: Cacao bean*, coconut palm sugar*, cacao butter*, mint*. (*organic).
Minimum 65% cacao content. May contain traces of nuts.
Cocoa Counter Dark Orange Hot Chocolate
Powdered vegan dark hot chocolate in Zesty Orange! Bring in the festive season with a nice warming mug of hot chocolate made with Real chocolate for a natural and luxurious hot choccy. Use less chocolate for a lower sugar option and mix with a milk of your choice 😋
Ingredients: Cocoa Mass, sugar, cocoa butter, soya lecithin, natural vanilla flavouring, salt, vegetable oil. Cocoa solids 54% minimum. May contain milk.
PROVENCE D'ANTAN Christmas Infusion – Organic Enchanted Apple
Taste the unequaled purity of these large white spaces, as far as the eye can see, and dive as if by magic into the spirit of Christmas! This organic Enchanted Apple infusion is one of the warmest. Enjoy this sweet and spicy recipe with touches of Apple, Fennel and Cinnamon. Your senses go on an expedition, carried by the thrill of adventure and this delicious invitation to travel.
Ingredients: Apple*, Fennel*, Ginger*, Cinnamon*, Star anise*, Orange peel*, Chicory*, Orange extract*, Cardamom*, Cloves* -*100% of the ingredients are from organic farming
PROVENCE D'ANTAN Christmas infusion – Organic Divine Orange
Hearts and bodies warm up in chorus with the delicious taste of this amber infusion! Savour the organic Divine Orange infusion and succumb to the magic of Christmas filled with simple pleasures. Bring a hot cup and discover a multitude of flavours with each sip: Cinnamon, Rooibos, Ginger and Orange will bring you to that Pre Christmas cosy place.
Ingredients: Cinnamon*, Rooibos*, Ginger*, Hibiscus*, Liquorice*, Orange peel*, lemon peel*, Nutmeg*, orange extract*, Black pepper*, Cloves* -*100% of ingredients are from organic farming
La Balanza Romana 100% Natural Energy Bar
Energy bar made up of only 4 natural ingredients. This natural bar provides you with the energy you need in your day-to-day life and helps you maintain a healthy diet. It is the perfect snack to practice sports, as a snack for the little ones or to take to work.
Ingredients: Cashew, Almond, Dates, Oats