Summer holiday season's here at last! We packed lots of picnic perfect snacks in our August healthy vegan snack box 🧺 (and after a couple of melty bars in last year's box we replaced chocolate bars with chocolate flavoured goodies – take that hot postal vans!)
N.B Our mini box contains a selection of items from the full size box.
Plant Pops Peanut Butter Lotus Seeds
Sweet, salty and crunchy with a subtle Peanut Butter flavour. 
Vegan
Gluten free
Made from lotus seeds, an exciting alternative to popcorn & crisps
50% less fat than crisps
Less than 97 calories per bag
Full of flavour
The lotus seeds are hand-harvested, hand popped and then roasted and seasoned in small batches to create the most delicious, crunchy snack
Free from palm oil, artificial ingredients and preservatives
Ingredients: Popped Lotus Seeds, Ground Peanuts, Olive Oil, Sugar and Salt.
Clif Bar Chocolate Almond Fudge
Rich fudge and crunchy almonds come together in this plant-based energy bar. With a great mix of carbohydrates, protein and fat, as well as Vitamin B12 to provide energy, this bar will fuel your performance before or during activity.
• Made with Organic Rolled Oats
• Source of Protein and Fibre
• Vitamins B6 and B12 contribute to the normal release of energy
Ingredients: Brown Rice Syrup, Rolled Oats, Cane Syrup, Soy Protein, Rice Flour, Almonds, Cocoa, Soy Flour, Cane Sugar, High Oleic Sunflower Oil, Unsweetened Chocolate, Oat Fibre, Flavourings, Sea Salt, Cocoa Butter, Barley Malt Extract, Emulsifier – Soy Lecithin, Antioxidant; Tocopherol Rich Extract. Vitamin & Mineral Blend. May contain peanuts, other nuts, milk, rye, triticale and wheat.
Piccolo Apple, Carrot & Orange Oaty Bar
Made with organic apple, carrot and orange. The perfect vegan and gluten free option to have on-the-go. These may have been created for toddlers but the big and even bigger kids in our family adore these bars so pop one in your handbag and thank us later!
Ingredients: Organic Gluten Free Oat Flakes 40%, Organic Apple Juice 29%, Organic Sunflower Oil High Oleic 9%, Organic Carrot Powder 8%, Organic Inulin (from Agave) 8%, Organic Quinoa Flakes 3%, Organic Rice Crisp 2%, Organic Cinnamon <1%, Organic Orange Oil <1%, Organic Antioxidant: Rosemary Extract <1%
Wibble Orange and Ginger Jelly Pots
Spark your senses with the fresh taste of pressed orange juice mixed with a slight kick from the ginger.
– Over 45% Pressed Juices
– Only 29 Cals Per Pot
– Low in Sugar
– 100% Natural 
Made from and tastes like REAL Oranges. 
Diet Friendly: 2 Smart Points (Weight Watchers) & 1.5 Syns (Slimming World).
It's the perfect "ready to eat" healthy snack, dessert, treat or whenever you fancy.
Ingredients: Water, Squeezed Orange Juice (25%), Pressed Apple Juice (20%), Sweetener: Erythritol, Natural Flavours, Gelling Agents: (Locust Bean Gum, Xanthan Gum, Gellan Gum), Acidity Regulators: (Citric Acid, Sodium Citrate), Colour: Black Carrot Concentrate.
Wibble tastes better chilled, but can also be stored at room temperature.
Good 4 u Vanilla Crisp Protein Balls
Made from soya protein crispies, milled seed and natural flavourings, the Vanilla Protein Balls are the perfect plant-based protein snack. They are gluten-free and contain no nuts or dairy! Most importantly though, they are just plain yummy.
Ingredients: Dates, Soya Protein Crisps (17%) (Soya, Tapioca Starch, Salt), Apricots, Milled Sunflower Seeds, Dietary Fibre (Inulin), Emulsifier (Sunflower Lecithin), Natural Flavourings, Rice Bran, Rice Flour.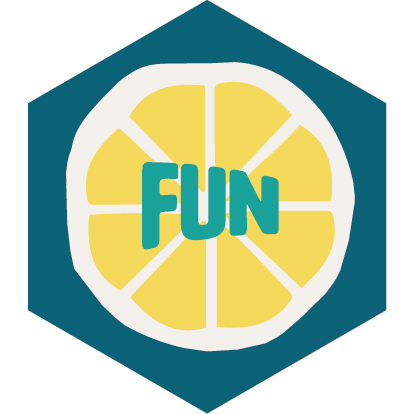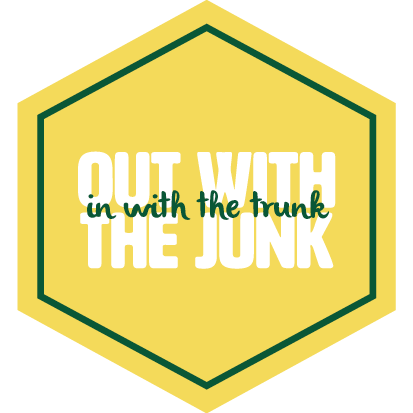 Pili Nuts Activated Pili Nuts – Turmeric & Ginger
Slightly sweet & savoury snack. Made with fresh turmeric & ginger.
Ingredients: Activated pili nuts, dehydrated turmeric & ginger.
Loro Crisps Sweet Plaintain Crisps
Delicious sweet plantain crisps, ripened and cooked to perfection. Yellow Plantain is naturally sweet and blessed with year-round sunshine in the Urabá region in Colombia's north west.
Sweet plantains have yellowy skin and look a lot like bananas, but you can't eat them raw.  They're much better eaten as crisps!
The region's capital is a city called Medellin – which you might have heard of? Urabá is also very special to us because that's where our factory is.
Ingredients: Ripe plantain, non-hydrogenated palm olein.
Loro Crisps Zipaquirá Salt Plantain Crisps
Delicious green plantain crisps cooked to perfection then slightly seasoned with natural salt from Colombia.
These are inspired by the amazing Salt Cathedral of Zipaquirá – one of Colombia's most famous tourist attractions. It's an underground church built inside a salt mine, which was excavated from a salinas or salt marsh.
Ingredients: Green plantain, non-hydrogenated palm olein, salt.
Mude Sleep Drink
Promises you a good night's rest, naturally
Mude Sleep with a hint of Elderflower, is packed with a dreamy blend of Chamomile and Valerian Root to promote a good night's rest, naturally. Sip 15 minutes before bedtime and take control of your dreams.
Ingredients: Water, Gluten Free Barley, Organic Chamomile, Organic Valerian Root, Baker's Yeast Beta Glucan and Natural Flavour.
Vahdam Turmeric Chamomile Herbal Tea
A calming cup full of nourishing adaptogens, Turmeric & Chamomile to help you destress and recover.
Here is the inhouse blend specially curated for those who like to be on their toes the whole day. A perfect cup of nourishing goodness that will help you relax and unwind after a long day.  Turmeric nourishes you with abundant antioxidants and heals you, while Chamomile and Ashwagandha help in easing stress, improving sleep and promote calm. Every sip will heal, restore and soothe.
The cup has a bright yellow medium bodied liquor with top aroma of calming chamomile. Liquor has soft flowery notes of Chamomile in the attack, followed by the earthy and sweet notes of ashwagandha which perfectly blends with the earthiness of turmeric toning down the bitterness of the spice. The cup ends on a slight peppery kick. 
Ingredients: Turmeric (55%), Ashwagandha (20%), Chamomile (10%), Fennel (10%), Cinnamon (2.5%), Black Pepper (2.5%).
Vahdam Mint Melody Green Tea
A tantalizing blend of pure green tea with the refreshing notes of spearmint and peppermint. A joyous and refreshing herbal tisane brought to you by Vahdam's skilled master blenders. Their Mint Melody Green tea has the goodness of pure, fresh Himalayan Green tea with the intensely fragrant and rejuvenating notes of peppermint and spearmint. A perfect symphony of minty freshness, heavenly floral aromas, and the signature flavour of fresh greens of our green tea, this tisane allures your senses from the first sip!
Ingredients: Green Tea (50%), Spearmint (25%), Peppermint (25%).
Raw Press Boost Granola – Cacao, Maca & Ginseng
Start the day right with Raw Press BOOST granola, featuring functional ingredients and adaptogens, with a flavour profile including chocolate, walnuts and lion's mane.
Ingredients: Gluten-free oats, dates (dates, rice flour), buckwheat groats, coconut flakes, date syrup, cacao nibs, walnuts, raisins, hemp seeds, maca, matcha powder, cinnamon, panax ginseng, liquorice root, vanilla extract, salt.
Just 5 Mango & Brazil Bar
Bursting with righteous flavour! The Just 5 Mango & Brazil bar is organic, Fairtrade, vegan and contains Just 5 ingredients ensuring it is good for you, good for the environment and good for the communities that produce them. It's Just simple really.
Ingredients: Jumbo oats, rice syrup, dried mango (27%), sunflower oil, brazil nuts (3%). May contain other nuts, sesame seeds, milk, soya and other cereals containing gluten. May contain pieces of nut shell.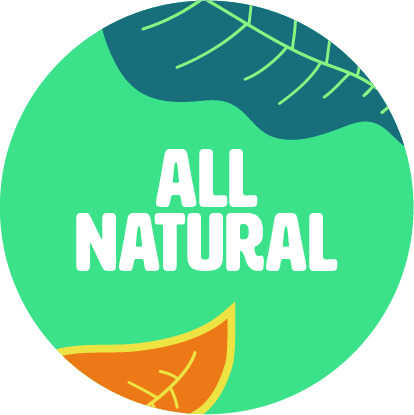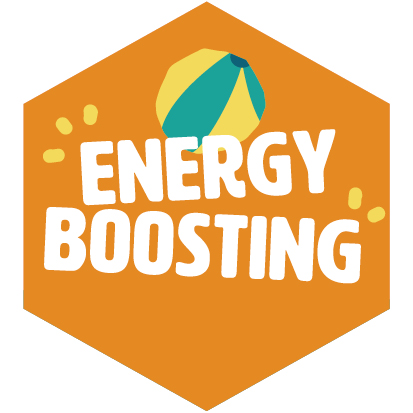 Baghera Chocolate & Nut Cubes
A 100% natural snack, produced locally and in an artisanal way, in Paris.
No added sugars, nothing industrial with weird names.
All the raw materials are from organic farming.
Ingredients: Date paste (40.50%), oatmeal (gluten), almonds 21.60% (nuts), chia seed, almond cream (nuts), raw Criollo cocoa powder (3,90%), Criollo raw cocoa butter, date syrup.
Symmetree Maple Almond Bar
Maple, oh my! A dessert bar that is sweet, salty and crunchy. This bar is crafted with creamy stone ground almond butter, maple syrup, coconut, and vanilla. Your body will love the natural protein boost and magnesium to help your muscles. What a great addition to your morning cup of coffee to fuel your day!
Ingredients: stone ground almond butter*, almonds*, maple syrup*, dates*, ground flax seeds*, coconut*, vanilla extract*, Himalayan salt. *organic ingredients. Contains tree nuts. Made in a facility that also handles peanuts.
Nutty Nibbles Apricot & Chia Seed Balls
Apricot Chia Seed Nutty Nibbles combine two super foods in a delicious bite sized snack. Contains 4 x 10g energy balls in a plastic free, recyclable and reusable jar.
Nutty Nibbles are a vegan, organic, gluten-free, refined sugar-free, high in protein snack on the go.
Ingredients: Organic Dates, Organic Dried Apricots, Organic Chia Seeds, Organic Pumpkin Seeds, Organic Cinnamon. Produced within a factory that contain nuts & sesame seeds.
Perkier Crunchy peanut bar
YAAS! Nut Lovers this is for YOU!! Perkier combine roasted peanuts, creamy peanut butter & a sprinkling of sea salt.  Guaranteed to give you the nutritious energy boost you need, morning, noon or night.
So much more than your average snack, these are highly functional bars: They are high in prebiotic chicory fibre for a happy, healthy gut, contain 7g of plant protein, have only 5g natural sugar and are under 160 kcals per bar. Proudly 100 per cent plant-based, and palm oil free.
Enjoy as a tasty mid-morning snack at your desk, on-the-go, post workout or as a satisfying afternoon treat. Get creative and break off chunks to add to smoothie bowls, ice-cream or to top yoghurt.
Ingredients: Peanuts (42%), Chicory Root Fibre, Dates (Dates, Rice Flour), Protein Crisps (Soy Protein, Tapioca Starch, Salt), Peanut Butter (7%) (Roasted peanuts), Date Syrup, Sunflower Oil, Puffed Quinoa, Natural Flavourings, Salt. May contain traces of sesame, milk & tree nuts.
Nuseed Brownie
Organic hemp seed bar with cacao nibs and cacao. 
Ready for the tastiest brain food ever? Hemp seeds, nut butter and coconut blossom nectar combine to create the perfect snack at work or on the go.
Your body needs the right nutrients if it is to mentally go full throttle. Nuseed is packed with hemp seeds that provide you with plenty of omega-3 fatty acids.
No industrial sugar, no sweeteners and still a sweet temptation. A pinch of coconut blossom nectar provides the perfect fruity-sweet note. The creamy nut butter does the rest.
Nuseed, the clever combination of natural and plant-based organic ingredients ensures a natural energy boost.
Ingredients (100% organic): hemp seeds (60%), coconut blossom nectar, hazelnut paste (10%), cacao nibs (4%), cacao (4%), yacon syrup, acerola, vanilla extract. May contain traces of other nuts, milk.
Olly's Pretzels Dark Chocolate Pretzel Thins
Light salted pretzel thins elegantly enrobed in 100% Belgian Dark Chocolate coats.
Olly's oven-bake and lightly salt their signature pretzel thins before delicately enrobing in their 100% Belgian dark chocolate coats.
Your taste buds are about to experience the ultimate sweet & salt combo!
Coated in 100% Belgian Choc.
Vegan. Only 125 calories per serving and outrageously delicious.
Ingredients: Dark Chocolate (50%) (Cocoa Mass 70%), Sugar, Fat-Reduced Cocoa Powder, Cocoa Butter, Emulsifier: Soya Lecithin, Natural Vanilla Flavouring), Wheat Flour, Water, Sunflower Oil, Sugar, Malt Extract, Salt, Soya Lecithin, Raising Agent: Sodium Bicarbonate. Allergen Information: Contains Barley, May Contain Eggs, May Contain Milk, May Contain Nuts, May Contain Peanuts, Contains Soya, Contains Wheat. Manufactured in an environment that handles Nuts, Peanuts, Egg, Milk.
Chocoboom Fig and Guarana Superfood Treat
Fig lovers rejoice! A delicious and nutritious real food dehydrated cake with energy boosting Guarana.
Ingredients: Sunflower seeds, raisins, figs (18%), walnuts, dark chocolate 70 % (cocoa mass, raw cane sugar, cocoa butter, cocoa powder), dates, cocoa, Guarana (1.5%), vanilla, acerola.
Navitas Coffee Cacao Power Snacks
Navitas Organics Power Snacks are your superfood solution for grab-and-go energy. Made of dates, nuts, seeds and superfoods, these Power Snacks feature mineral and antioxidant-rich cacao and green coffee powder for a delicious, mocha-flavoured, bite-sized snack. Convenient, lasting energy never tasted so good! Contains no gluten, dairy or artificial ingredients.
Energizing mocha snack
Coffee + cacao + dates
Contains 10 superfoods 
Enjoy these bite-sized, energizing superfood snacks any time of day. Great for outdoor adventures, lunch boxes, travel and desk drawers—whenever and wherever you need an easy pick-me-up!.
Ingredients: Date paste*, Navitas Organic Superfood Blend™ (chia seed*, cashew*, coconut palm sugar*, cacao powder*, cacao nib*, maca powder*, green coffee powder*, lucuma powder*), sorghum*, sunflower seed*, cashew butter*, coffee extract*, natural flavour*, acerola cherry powder*. *Organic ingredient. Contains tree nuts (cashew & coconut). May contain pit or nutshell fragments.