For the last of the summer season we wanted to cram as many sun friendly snacks into the box as possible – with lots of grab and go single serve portion and picnic friendly snacks you can spend your time reading books on blankets instead of trying to decipher snack labels. We only put 1 chocolate bar in too so fingers crossed it makes it safely through the hot post vans! 
N.B Our mini box contains a selection of items from the full size box.
Superfood Bakery Brownie Crisps Sea Salt & Dark Chocolate
Vegan and gluten-free brownie crisps topped with flaky sea salt.
What if brownies and crisps had a delicious baby? Superfood Bakery just had to know. Which is why they made these: crunchy, crispy, chocolatey bites of brownie, perfect for snacking, snaffling, and sharing (or not…) anytime, anywhere.
Now, you could just finish the whole bag. But if you're feeling creative today… Crumble your on top of your yogurt, smoothie bowl or – drool – ice cream.
Ingredients: Dark chocolate (cocoa mass, sugar, cocoa butter, emulsifier (soya lecithin), natural vanilla flavouring) (36%), aquafaba (water, chickpea extract), unrefined cane sugar*, water, coconut oil, brown rice flour*, buckwheat flour*, cocoa powder* (5%), tapioca flour*, sea salt (1%), raising agent (bicarbonate of soda). *Ingredient from organic agriculture.
RW Garcia Blue Corn Tortilla Chips
Organic Blue Corn Tortilla Chips from RW Garcia. These authentic tortilla chips are made to a traditional recipe from organically produced ingredients – that's blue corn, water, oil, salt – and absolutely nothing else! In addition to being made from no gluten containing ingredients, they are tested and certified Gluten Free, so these tortillas are suitable for coeliacs and people with severe gluten intolerance.
They are organic so they contain no artificial ingredients, no GMOs and no trans fats. RW Garcia Classic tortilla chips are verified by the Non-GMO Project as meeting or exceeding GMO avoidance standards. These tortilla chips are light and crunchy, yet sturdy enough to hold up in the thickest of salsas.
Blue corn contains 20% more protein and is lower on the glycaemic index than traditional corn.
Ingredients: Organic Stone Ground Blue Maize (80%), Organic Sunflower Oil, Sea Salt. Made in a facility that uses dairy, soy and sesame seeds.
Nakd Gluten Free Cocoa Delight
Loco for Cocoa? Nakd Cocoa Delight snack bars are a scrummy combination of rich cocoa, fruit and nuts – no added sugars or syrups, just chocolatey satisfaction. As if that wasn't enough, this wholefood wonder is gluten free, dairy free and vegan friendly. Nature loves you baby!
Ingredients: Dates (48%), Cashews (29%), Raisins (17%), Cocoa (6%) and a hint of natural flavouring. May contain traces of soya, peanuts, other nuts and the odd shell or pit piece.
Vegelove Dance Love Energy Ball
Handmade raw energy balls made in small batches using natural ingredients, including apricots, almonds and lemon. The fruity fresh flavours are a fantastic healthy alternative to sugar filled snacks. Delicious, natural way to keep you dancing through life..
Ingredients: Almonds, apricots, cashews, coconut, chlorella, raw cacao nibs, lemon oil. May contain traces of gluten, soya, sesame seeds and other nuts. Store in a cool dry place. Natural product – may contain fruit stones.
Primrose's Kitchen Organic Mini Mulberry Bircher
Lovingly made with British gluten free oats, sweet apple pieces, fibrous white mulberries, chia and flaxseed. This wholesome and nourishing blend offers a delicious alternative to granola.
Soak in milk overnight or for 30 minutes in the morning for a softer, creamier breakfast.
Organic
Gluten free
Vegan
No added sugar
100% natural ingredients
High in fibre
Source of iron, protein, folate, vit. B1, prebiotic fibre
Ingredients: Gluten free oats, apple, mulberries, linseeds, chia seeds, pumpkin seeds, cinnamon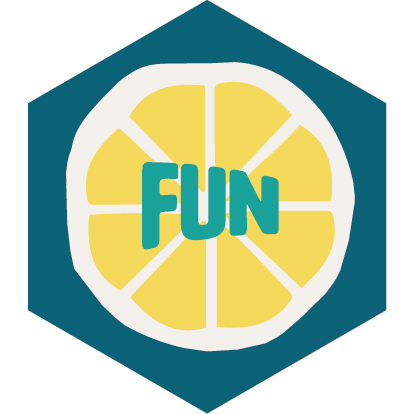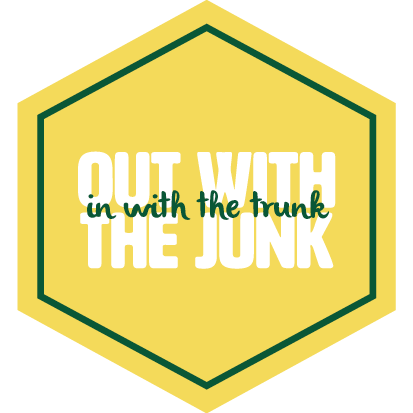 Untouched Foods Coconut Blossom Fudge
Taste the distinct flavour of coconut blossom sugar in this fudge. Chickpea fudge will surprise you with textures and flavours you never tried before!
www.untouchedfoods.co.uk
Ingredients: Chickpeas 52.5%, coconut oil 31%, coconut blossom sugar 16.3%, vanilla 0.2%
Bounce Indulgent Choc Brownie Ball
A plant protein packed choc brownie ball filled with a deliciously squishy nut butter centre and coated with choc!
Ingredients: Peanuts (25%), Dark Chocolate (Cocoa Mass, Sugar, Cocoa Butter, Emulsifier: Soya Lecithin, Natural Flavouring) (16%), Brown Rice Syrup, Soya Protein Crispies (Soya Protein Isolate, Tapioca Starch, Salt) (7%), Grape Juice Concentrate, Rice Starch, Dietary Fibre from Tapioca Starch, Rice Protein (5%), Soya Protein Isolate (4.5%), Soya Flour, Cocoa Powder (3%), Cacao Nibs (1.5%), Almonds, Stabiliser: Guar Gum, Natural Flavourings, Sea Salt.
Real Handful Choc Orange Chase Protein Trail Bar
Real Handful's hand baked bar tastes irresistible with its zesty orange oil and rich cacao finish, It's also packed with plant protein goodness from cashews, peanuts, sunflower seeds and chia seeds.
Ingredients: Mixed Nuts (Peanuts, Cashews) (24%), Sultanas (15%), Dark Chocolate Flavoured Coating (Sugar, Palm Oil, Cocoa Powder, Emulsifier: Sunflower Lecithin) (11%), Rice Syrup, Sunflower Seeds (8%), Pumpkin Seeds (8%), Coconut Blossom Sugar, Coconut Oil, Pumpkin Seed Protein Powder, Agave Nectar, Chia Seeds (3%), Milled Golden Flaxseed, Citric Acid, Orange Oil (<1%). Packed in the UK. May contain other nuts, milk, soya and sesame.
Nudie Snacks Chilli & Lime flavour Roasted Chickpeas
A deliciously different snack, packed full of fibre and protein to help keep you fuller for longer. Nudie's chickpeas are gently roasted before getting their delicious Chilli & Lime flavour. The perfect addition to any lunchbox!
Ingredients: Chickpeas (94%), Chilli & Lime Flavouring (4%) (Salt, Spices (Paprika, Cayenne Pepper, Cumin), Rice Flour, Sugar, Yeast Extract Powder, Acidity Regulator: Citric Acid, Garlic Powder, Herb (Parsley), Colour: Paprika Extract, Natural Lime Flavouring, Rosemary Extract, Natural Chilli Flavouring, Rapeseed Oil (2%).
Seaweed Agogo Pro Crunchies – Orange
High protein soya-based clusters with the addition of functional, organic seaweed. High Protein, High Fibre and Low Sugar. Contains Plant Protein Ideal for sports nutrition and healthy living.
Ingredients: Soya protein crisp (Soya Protein Isolate, Tapioca Starch, Calcium Carbonate, Salt), Corn fibre, Oatflakes, Wheat (gluten) flakes, Cocoa powder, Cocoa mass, Sugar, Natural flavouring, Sweetener: steviol glycosides, Seaweed*(5%), Tapioca starch.
Marinoë Green Bar – Spirulina & Chlorella
At Treat Trunk HQ, we're very wary of anything seaweed based but had to share this with you as it's SO delicious. You wouldn't know has superfoods from the sea in it and has a gorgeous hit of lemon in this fruit and nut bar.
An energy bar recipe with spirulina and chlorella: the benefits of proteins, vitamins and mineral salts. No added sugar.
Patrick and Marie-Dominique are two seaweed madmen who wanted at all costs to work with their feet on the rocks, their hands in salt water … and their heads in the stars. Their dream: to cultivate algae to make it underwater forests, to preserve aquatic fauna and flora and to look at the sea as a garden in which algae enrich everyone's daily diet. A hard bet when, in 1992, they began to face the realities of a relatively hostile and almost nonexistent market. Nevertheless, they decide to take the problem the other way, and create their own brand of food algae: Marinoë was born!
Ingredients: Dates *, cashew nuts *, Thompson grapes *, raw cocoa butter *, figs *, Spirulina * 1%, Chlorella * 1%, natural lemon flavour *, lemon essential oil *. * From organic farming
Emily Crisps Rainbow Roots
Eat Bold. Discover… colourful slices of root veg cooked to crispy perfection and lightly seasoned with sea salt. A truly moreish veggie medley.
Made with real veg, Discover bolder, tastier, crunchier, All natural, Gluten free, High in fibre, Vegan friendly
Ingredients: Root Vegetables (Sweet Potato, Carrot and Beetroot) (77%), Sunflower Oil, Sea Salt
5th Season Freeze Dried Fruit Salad Bites
Each 11g pack contains 80g of fresh fruit, perfectly preserved for that moment when you fancy a fruity treat.
100% real fruit (no added sugar)
1 of your 5 a day
Vegan & gluten free
Less than 40 calories
Organically farmed fruit
Ingredients: Strawberries (40%), Banana (40%), Apple (20%) (fruit mix may vary)
Just T Darling Peach
Organic High Grown White Tea Apricot Peach
Jump straight into a taste experience with Darling Peach made from the finest white tea: We selected only the best peaches and sun kissed apricots for you. Our white tea has fruity, mild notes and a wonderfully soft colour – Like sun rays in your teacup.
Biodegradable packaging, tea bag, string and tag
FSC-certified packaging
Suitable for cups and mugs up to 0.3l
Special aroma protection due to high-quality, heat sealed envelope
Perforated box for easy removal of the tea bags
Transparent tea bags allow consumers to see the tea leaves in the bag
Close-meshed pores of the bag guarantee immediate infusion and optimal development of the flavours and aroma.
Ingredients: White tea*1, apple pieces*, natural flavours, marigold blossoms*, peach* 1%
*from controlled organic cultivation
1Rainforest Alliance CertifiedTM. 64% Rainforest Alliance Certified White Tea
Just T Nordic Blueberry
A taste travel through the untouched nature of Scandinavia: Nordic Blueberry is a fruity berry blend that not only tastes great: Its seductive scent reminds you of long walks and carefree moments spent together.
FSC-certified packaging, biodegradable packaging, tea bag, string and tag.
Ingredients: Hibiscus*1 (Burkina Faso), apple pieces* (Germany), rosehip peels*, liquorice root*, sweet blackberry leaves*, natural flavours, elderberries*, apple pomace*, sea buckthorn berries*, blueberries* 1%, cranberries*, acidulant citric acid. *from controlled organic cultivation. 1Rainforest Alliance CertifiedTM.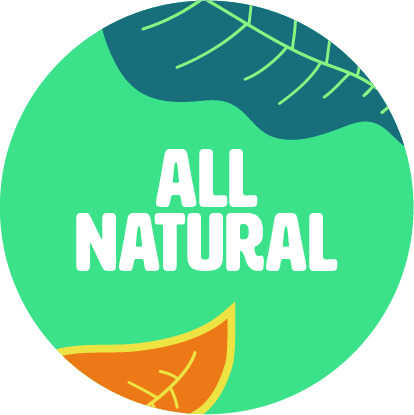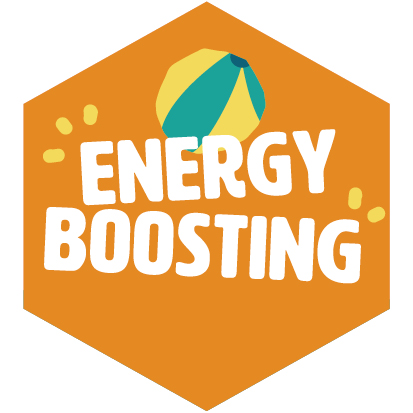 Primal Pantry Double Espresso Paleo Protein Bar
12g plant protein? Check. Caffeine Kick? Check. Meet Primal Pantry's Double Espresso Plant Based Protein Bar, the only caffeinated plant based protein bar. With the equivalent caffeine intake of a double espresso, their bar will give you that boost to push yourself that little bit more.
This Double Espresso Plant Based Protein bar is made with only real ingredients.
Ingredients: Dates, Hemp Protein (25%), Coconut Nectar, Almonds, Coffee Beans (5%), Almond Oil, Caffeine Extract from Coffee Beans (0.18%). Contains caffeine. Not recommended for children or pregnant women.
Banana Joe Sea Salt Banana Crisps
We can't get enough of banana crisps! These wonderful sea salt banana crisps, with their balanced and deliciously subtle flavours are:
Made from non-GMO bananas.
No preservatives.
Gluten-free.
Ingredients: Banana, rice bran oil, salt.
Good4U Strawberry Nutri Balls
Struggle to find a kids snack that is delicious, healthy and lunchbox friendly? Look no further! Good4U Nutri Balls are made from milled seed and fruit providing a filling, nutritious snack for kids. They also contain 21% RI calcium – time to stock up! These little guys should be in every kid's lunchbox! (And adults'!)
Ingredients: Dates, Milled Sunflower Seed, Chia (Salvia hispanica) Seed, Dietary Fibre (Inulin), Freeze Dried Strawberries (1.5%), Red Algae Seaweed, Rice Bran, Rice Flour, Emulsifier (Sunflower Lecithin), Natural Flavourings.
Drink Hearth Passion Fruit Yerba Mate Drink
Summer's not over yet! And so we're enjoying this refreshing yerba mate drink ice cold in the garden – cheers!
The Passion Fruit originated in South America and has numerous health benefits, including being full of vitamins and antioxidants. Its citrusy, slightly tart flavour compliments Yerba Mate's earthiness perfectly.
Ingredients: Yerba Mate Extract, Austrian Spring Water, Fruit Juices From Concentrate (Passion Fruit, Lemon, White Grape), Antioxidant: Ascorbic Acid.
Primal Pantry Hazelnut & Cocoa Paleo Bars
Made with only 5 real food ingredients: dates, crunchy hazelnuts and almonds, cocoa and a dash of vanilla. Flavoursome like a chocolate bar – oh so moreish!
Gluten free, dairy free, vegan and paleo friendly.
Ingredients: Dates, Hazelnuts (28%), Almonds, Cocoa (5.5%), Vanilla
Acti-Snacks Salted Dark Choc Energy Mix
We love a bit of the dark stuff, and this rich salty-sweet combination of nuts, dried fruit and salted chocolate make a moreish high energy pre & post workout snack that keeps your conscience happy!
Ingredients: Salted Dark Chocolate Edamame Beans & Almonds (50%) (Dark Chocolate (Cocoa Mass, Sugar, Cocoa Butter, Emulsifier (Soya Lecithin), Natural Vanilla Flavouring), Edamame Beans (Soya), Almonds, Cocoa Powder, Salt), Cashew Nuts (20%), Cranberries (15%) (Cranberries, Pineapple Juice Concentrate, Sunflower Oil), Edamame Beans (Soya) (15%), Dark Chocolate contains 55% Cocoa Solids minimum. May contain Peanuts, other Nuts & Sesame Seeds and Milk.
Ombar Blueberry & Acai Raw Chocolate
Delicate, floral flavoured dark chocolate, combined with zingy blueberry and acai berry for a unique, fresh bar. With a cacao content of 60% and made using cacao Ombar sourced directly from Ecuador, the result is a deliciously distinctive, fruity taste experience.
Ombar keep their cacao unroasted to preserve the heat-sensitive polyphenols (healthy plant compounds), ensuring the chocolate stays nutrient-rich and full of flavour, as nature intended.
Ingredients: Unroasted Cacao*♦, Coconut Sugar*, Cocoa Butter*♦, Blackcurrant Powder*, Blueberry Powder* (2.3%), Raspberry Powder*, Acai Powder* (1%).
*Certified organic. ♦Fair trade certified according to the Fair for Life standard (63%).
Cocoa solids 60% minimum. Allergy information: may contain nuts.
Well & Truly Crunchies Banging BBQ
Well & Truly have given their crisps a proper sweet and savoury rubdown and nearly thrown them on the grill to get the most BANG in each bite. If you've always wondered how to replicate the smokiness of a BBQ in your mouth, these are how. Oh, and the succulent meaty flavour? All vegan. Pinky swear.
Ingredients: Corn, Sunflower Oil, Rice Flour, Salt, Spices, Onion Powder, Natural Flavouring, Garlic Powder, Spirit Vinegar Powder, Smoked Salt, Acid (Citric Acid), Tomato Powder, Antioxidant (Rosemary Extract). May contain traces of Soya, Milk & Peanuts.