Happy Christmas everyone!! We always get so excited for our December box as it contains at least 20% more value so we can include some really great premium festive treats. This box is no exception with the likes of Co-Co Brownies' orange chocolate truffles and Nutcessity's Gingerbread nut butter. There's something for everyone in this box 😋🎄
Our mini boxes contain a selection of items from the full size box.
Nouri – Chocolate & Hazelnut Truffles
Luxuriously rich and chewy chocolate truffles with a fabulous nutty taste and texture. Their slogan 'Nourish your body, indulge your soul' pretty much sums up the company ethos which surrounds the belief that we should all be able to eat delicious and indulgent foods whilst simultaneously giving our body all the nourishment it needs. All Nouri products are gluten-free, vegan, palm oil-free, have no added sugar and are fully recyclable. Nouri brings you health and indulgence combined.
Ingredients: Dates, hazelnut paste, chocolate (cocoa, cocoa butter, dates), almonds, hazelnuts, cocoa, flavouring: vanilla.
Properchips – Salt & Vinegar Chips
If tang is your thang, snack on this. A sharp hit of apple cider vinegar with a wave of sea-salted saltiness. All wrapped up in a mighty lentil chip, for our take on this punchy crisp classic. Vegan, gluten-free and made using all-natural seasonings.
Ingredients: Lentil Flour (28%), Potato Starch, Corn Flour, Sunflower Oil, Natural Flavourings, Rice Flour, Salt, Sugar, Coconut Oil, Rapeseed Oil, Apple Cider Vinegar, Spirit Vinegar
Pearls of Samarkand – Sour Cherries
These Sour Cherries are both organic and fair trade. They come in a practical stand bag with resealable zip. These sour cherries are organically grown in Uzbekistan, then dried on solar dryers, before being hand sorted especially for you.
Organic, raw, vegan and wild harvested. Dried using solar energy and it takes approximately 1 kg of fresh product to make 100g
Peel back label shows nutritional value. Packed in a modified atmosphere packet for extra freshness. A tarty flavour is derived from these unique Fairtrade sour cherries, harvested by small Fairtrade farmer groups around Samarkand
Ingredients: Organic dried sour cherries.
Good Cube – Almond & Cranberry Oat Cubes
✓ Delicious organic biscuits with almonds and cranberries
✓ Snacks for a gourmet and healthy energy boost
✓ Vegan, lactose free, refined sugar free, additive and preservative free
✓ Certified organic
Eco-responsible packaging is recycled, recyclable and even compostable, 0% plastic
Ingredients: Oat bran *, oatmeal *, almond *, cranberry * (cranberry *, apple juice *, sunflower oil *), agave syrup *, virgin rapeseed oil *, coconut oil *
* products from organic farming. Made in a workshop that uses wheat, milk, eggs, nuts and peanuts.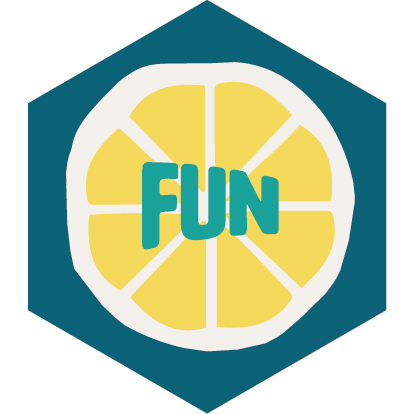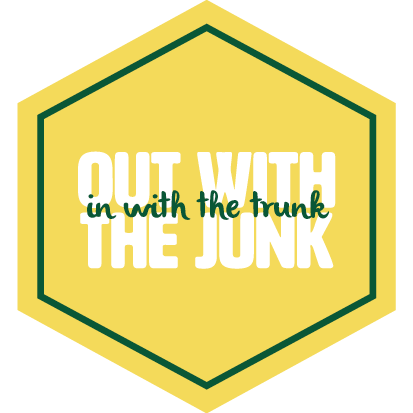 Body Me – Cacao Mint Protein Bar
Containing 16g of plant-protein, these bars are packed with nutrients, vitamins and minerals to refuel and nourish your body either pre or post workout or as an on the go healthy snack.
Made in small batches, with real, whole-food, organic ingredients with a dense, fudge like texture to keep you feeling fuller for longer.
Ingredients: Organic plant protein blend (organic pea protein, organic sprouted brown rice protein, organic hemp protein), organic cashews, organic coconut nectar, organic dates, organic cacao, organic cacao nibs, organic coconut oil, organic peppermint oil, sea salt.
Nutcessity – Gingerbread Almond Butter
Naturally indulgent, with no added sugar or palm oil, Nutcessity's Gingerbread Almond Butter is the perfect festive treat – especially for those looking to cut down on their sugar intake. Perfect on porridge or crumpets, or with cinnamon stewed apples.
Ingredients: (* = organic certified): Sicilian almonds*, coconut flakes*, pumpkin seeds*, apricots*, cinnamon*, ginger* & salt.
https://www.nutcessity.co.uk
Co-Co – Orange Vegan Truffles
The absolute star of the show this month, these decadent truffles are utterly delicious and completely natural!
🥥 Made from 100% natural organic ingredients
🌹 Made in Lancashire, UK
🌾 Gluten-free and palm oil free
🥛 Dairy-free and egg-free
🌊 100% compostable packaging to support plastic-free oceans
Ingredients: 70% Belgian Chocolate, Aquafaba, Coconut oil, Coconut sugar, Cocoa powder, Arrowroot, Gluten Free Flour mix (Rice, Potato, Tapioca, Maize & Buckwheat), Orange oil.
Paz Nuts – Lightly Salted, Roasted Peanuts
'A grade', high-oleic, Argentinian peanuts roasted to perfection in small batches and a pinch of salt. Rich in protein, fat and packed with healthy nutrients, this vegan snack comes packed in a recyclable snack-size pouch to enjoy with your favourite drink or as a mid-afternoon nibble before meals.
Who would have said that such a simple product could be so different to anything out there? Try it and let us know if we are right!
Ingredients: Peanuts (99.5%), Salt (0.5%)
Baouw – Quinoa, Pistachio and Lemon Bar
The Quinoa-Pistachio-Lime energy bar: a refreshing taste reminiscent of summer, with a hint of Guérande salt! Concocted by a nutritionist and a 2-Michelin-starred chef, this bar with a unique taste, to be consumed as a healthy snack or during a sports session, provides the necessary energy for your body while delighting your taste buds. Made in France with only raw, vegan, gluten-free foods, this bar is used daily by thousands of people, respectful of their health.
Ingredients: Dates *, pistachios * 16.7%, quinoa flour * 9.1%, apples *, sunflower protein *, extra virgin olive oil *, acacia fiber *, limes * 2.5%, salt de Guérande 1.5%, verbena *, fennel *.
* Ingredients from organic farming
Yumtaz – Mulled Wine Dates
These non alcoholic mulled wine dates are delectably gooey and full of natural sweetness. No hangover with these beauties!
Ingredients: Medjool dates, quinoa, cashews, lotus seeds, cocoa nibs, Himalayan salt, coconut nectar, turmeric, orange oil, vanilla extract, nutmeg extract, clove bud extract, fennel seed extract, cinnamon extract, ginger extract, lustre (potassium aluminium silicate, iron oxides, silicon dioxide)
Rhythm 108 – Orange Swiss Chocolate Bars
Coated in dark Swiss chocolate with a creamy filling, made with zesty orange oil and a hint of crunchy oat amaranth puffs it is perfect for cosy nights in or to make you feel even more festive.
Ingredients: Raw cane sugar*, Gluten free oat flour*(16%), cocoa butter*, cocoa mass*, cocoa powder* (7.5%), rice malt*, sunflower oil*, amaranth* (3.5%), hazelnuts*, orange oil*, sea salt, vanilla pods*, sunflower lecithin*. May contain traces of milk, almonds, hazelnuts.
Gourmiz – Natural fruit bar with Almonds, Cinnamon & Nutmeg
There's excitement in this bar! Gourmiz find cinnamon, used since ancient times for its taste and aroma, combined with one of the hottest and sweetest spices, nutmeg! Dates and almonds gently round off all this power!
Some will find a gingerbread flavour in this Gourmie's bar, which is certified gluten-free, lactose-free and without added sugars.
Easy to take away, these bars prove to be a very practical and indispensable little snack. They are suitable both as a snack for a long, busy day and as a sports snack, thanks to their well-balanced energy intake.
These bars are dehydrated at less than 41° to preserve all the nutritional benefits and bring you the best of each ingredient.
Ingredients: Dates*, almonds* 33%, cinnamon* 2.3%, nutmeg* 0.3%, spice mix. *Ingredients from organic farming Possible traces of sesame and nuts.
Cajuu – Clove & Aniseed Bites
Cajuu's Clove and Aniseed Cashew and Date Bites are perfect for the festive period, taking the warm spiced flavours of clove and blending it with sweetish aniseed in this healthy vegan snack, perfect with tea or coffee. This aromatic spiced treat has subtle flavours that complement each other perfectly, creating the ideal snack this Christmas!
Ingredients: Roasted Cashew Nuts (Nuts) (49%), Dates (49%), Grape Juice, Rice starch, Crushed Cloves, Crushed Aniseed, Natural Clove Extract, Natural Aniseed Extract.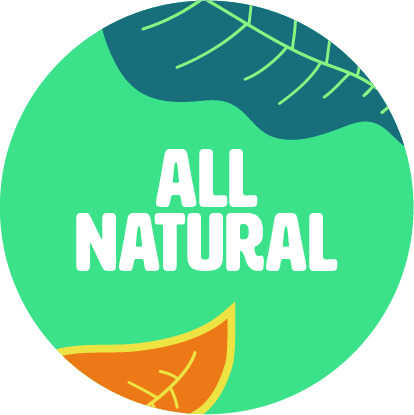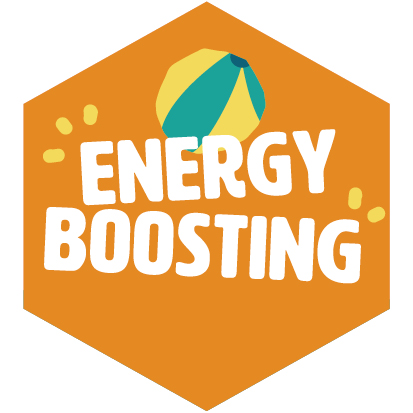 Up 'N Mind – Cranberry & Acai Energy Balls
This little snack will surely awaken your taste buds with the acidity of cranberries and the delicious raw Acai Berry with energetic, restorative virtues, and very rich in antioxidants.
Energy Ball Cranberries & Acaï berries is the ideal snack for the whole family, at any time of your activities (sport, stroll, zen and office).
A true Organic Break Booster, it is also perfect for children's snacks. The Energy Ball will bring you energy, well-being and satisfaction. Rich in proteins, fibers and vitamins, your energy boost.
Homemade: Energy Balls are produced from whole Medjoul Bio dates that are pitted by hand in their kitchen. They are one of the only ones in France to produce organic Energy Balls from unprocessed elements and in an artisanal way. This manufacturing process gives a unique taste and nutritional quality.
100% NATURAL – ORGANIC – VEGAN – RAW – GLUTEN FREE – GMO FREE
Ingredients: Cranberry *, Medjool Dates *, Raw Almonds *, Raw Cashews *, Sultana Grapes *, Coconut *, Acai Berries *.
Contains fiber, protein and magnesium, no added sugar, no preservatives.
* 100% of the ingredients are from organic farming.
TinyBird – Apple & Cinnamon Gummies
Natural gummies with a festive spice! Apple & Cinnamon sweetens up winter..
Ingredients: Apple puree * (25%), apple juice * (30%), fructose, cane sugar *, lemon juice * (10%), cinnamon * (2%), gelling agents (apple pectin, agar-agar *), coating agent: corn starch *.
(* from organic farming)
Raw Halo – Mylk & Vanilla Chocolate
Raw Halo are raising the bar for vegan friendly mylk chocolate. Light up your taste buds with their sophisticated 52% Mylk & Vanilla – it's deliciously creamy and sweet. Made with ethically sourced, single origin cacao, blended with coconut sugar and creamed coconut. And it's wrapped totally plastic-free!
Ingredients: Raw cacao butter*, coconut sugar*, raw cacao powder*, creamed coconut*, lucuma powder*, natural vanilla flavour (0.2%). *Certified organic. Cocoa solids 52% minimum. For allergens, see ingredients in bold. Not suitable for nut and peanut allergy sufferers due to manufacturing methods.
Rollasnax – Festive Spices Wild Trail Mix
Rollasnax are back this month with a festive version of their wild trail mix!
Ingredients: Cranberries (cranberries, apple juice), cashew nuts, walnuts, almonds, pumpkin seeds, coconut sugar, sunflower seeds, sesame seeds, chia seeds, coconut nectar, desiccated coconut, mixed spices (cinnamon, coriander, pimento, cloves, ginger, nutmeg). May contain tree nuts and drupes.
Kocolo & Zaza – Chocolate Peppermint Cookies
Vegan crunch without palm oil, with dark chocolate chips, flavoured with peppermint essential oil. Light and crunchy dry cookie!
Ingredients: T65 * wheat flour from the Colagne mill (Lozère), sunflower oil *, fair trade blond cane sugar *, 60% cacao dark chocolate chips * (without lecithin), peppermint EO * (Lozère), baking soda sodium*.
* from organic farming
Hoogly Tea – Apple Strudel Tea
Warm up with this classic combination of juicy apples and sweet spices, blended with roasted green tea for a well-baked twist.
Ingredients: Chinese Green Tea (51%), Spices (35%) (Cinnamon, Cloves), Apple Pieces (9%), Japanese Hojicha Green Tea (5%), Calendula Petals, Sunflower Petals, Natural Flavouring.
Hoogly Tea – Rhubarb & Vanilla Tea
Tart rhubarb and sweet vanilla combine beautifully with Chinese green tea to produce a well- balanced blend that's perfect in any situation.
Ingredients: Hibiscus, Chinese Green Tea, Rhubarb Pieces (2%), Sunflower Petals, Calendula Petals, Natural Flavouring (>1%)
Biscuiterie des Vénètes – Buckwheat Crackers
These light crispy organic buckwheat crisps are perfect for dipping or layering with cheese, fish etc. Buckwheat has a delicious unique flavour and has many nutritional benefits as well as being gluten free!
Ingredients: Buckwheat flour * (64%), extra virgin olive oil *, fine salt, white pepper *
* From organic farming