Here's what was in our December Subscription box. We treated our full-size Treat Trunk subscribers to £5 worth of extra snacks this month! Full of exciting festive flavours such as apple, cinnamon, ginger, chocolate orange, date, marzipan, mixed spice and cherry along with Christmassy favourites like parsnip, nuts, olives and healthier fun chocolate alternatives.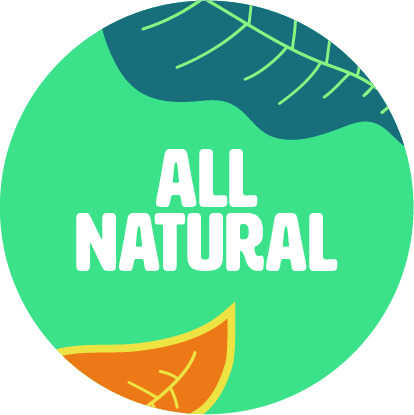 Tropical Wholefoods – Date and Walnut Bar
Fairtrade Organic snack bar packed full of flavour made with 35% dates. Soft bite. No artificial additives, colorings or preservatives. Suitable for vegans. Great for healthy lunchboxes and for an energy boost.
Ingredients: Dates (35%), Rolled oats, Rice Syrup, walnuts (9%), Sunflower Oil
May contain nuts, sesame seeds, milk, soya and other cereals containing gluten.
Nakd – Gingerbread
Looking to spice up your life? Try scrummy and 100% natural Nakd Ginger Bread! This little beauty is packed with vegan energy from oodles of crunchy nuts and juicy fruits that have been smooshed together with a sprinkling of ginger, clove and cinnamon. This is gingerbread, just as nature intended.
All Nakd bars are made from 100% natural ingredients smooshed together with no added sugar or sticky syrups. 
Ingredients: Dates 48% Almonds 32% Pecans 18% Ginger, Cloves & Cinnamon
May also contain traces of soya, peanuts, other nuts and the odd shell or pit piece.
Kineta – Cacao Orange Maca & Matcha Energy Bar
Every mum's best friend, this delicious bar has maca for balancing hormones and matcha for energy.  Loaded with natural ingredients and free from any added sugar, these raw snack bars are totally unique.
The Kineta Protein bar range is the only one on the market that contains adaptogens as functional ingredients to bolster the body's adrenal system. These adaptogenic ingredients include guarana, maca, and, of course, matcha tea, all of which work together in order to reinforce the body with powerful physical stress support.
Energise your body with Nature! These raw energy bars offer the full health benefits of cacao and orange as well as an outstanding taste. Eating a Kineta Cacao Orange With Maca & Matcha Protein Energy Bar is a clean and satisfying way of fortifying the body before or after cycling, running, swimming, hiking, or a comprehensive gym session, but it can also be enjoyed throughout day-to-day life. Rather than relying on junk food to satisfy hunger pangs on the go, try a matcha tea-infused Cacao, Orange & Maca Protein Energy Bars and fuel yourself with #BetterEnergy!
Ingredients:
Dates (50%), Almonds (24%), Cashews (8%), Cacao (7%), Rice Protein Powder, Extra Virgin Olive Oil, Cacao Nibs (2%), Matcha Green Tea Powder (1.5%), Maca Powder (0.8%), Orange Essential Oil (0.1%), Sea Salt.
Corkers – Mixed Veg Crisps
An award-winning crisp deserves to be made from award-winning ingredients.
That's why Corker's delicious, olive oil fried potato crisps are made using their award-winning natural potatoes, grown on their fenland farm since 1865, where the rich, black, peaty soil imparts them with a unique flavor and texture.
The same soil also produces perfect beetroot, parsnips and carrots for their olive oil vegetable crisps and their sweet potatoes come from a long-established and award-winning grower in North Carolina, USA.
Their search for stunning olive oil to complement the crisps led Corkers to the most decorated olive oil producer in Southern Spain, Venta del Baron, who has a string of prestigious global accolades to their name.
Corkers worked tirelessly on creating beautifully harmonized flavours for the range with the taste of the Mediterranean at their heart.
Vegetable crisps hand cooked in 100% olive oil and seasoned with sea salt.
A blend of the finest ingredients combined to create vegetable crisps with the lightest crunch.
British good taste, Hand cooked, Gluten-free, No artificial or MSG products, Suitable for vegans & vegetarians
Ingredients: Vegetables in variable proportions (Parsnip, Sweet Potato, Beetroot) (64%), Olive Oil, Sea Salt
Pep & Lekker – Apple & Cinnamon Seed Snack
A wonderful alternative to sweet treats, for all the family. The apple and cinnamon combination delivers a natural sweetness without the sugar load of other sweet snacks. Perfect any time of day.
Cinnamon is a known antioxidant and great for your digestion. Apples provide natural sweetness and are a good source of dietary fiber
12% Chicory Root Fibre (inulin) supports gut health.
100% natural ingredients and impressive nutritional profile.
Comes in a fully compostable pouch.
Ingredients: Apple Puree (18%), Sunflower Seed, Linseed, Chicory Root Fibre, Chia Seed, Rice Protein, Buckwheat Flakes, Rice Flour, Hemp Seed, Cinnamon Powder (1.5%), Sunflower Oil, Himalayan Pink Salt, Natural Flavouring, Black Pepper.
May contain nuts, milk, soya, eggs. Precautions are taken to prevent any cross-contamination.
Mr Filberts – Kalamata olives with thyme and parsley
Pitted Greek Kalamata olives marinated in thyme and parsley. Add to a salad or enjoy on their own.  There is no added oil, which means no mess.
Ingredients: Pitted Kalamata olives, extra virgin olive oil, sea salt, red wine vinegar, thyme and parsley.
Vive – Hazelnut Protein Bar
Making nature taste naughty.
Our whole family adores these and I love the protein punch they pack for my protein hating 7 year old.
Carefully curated with the perfect blend of heavenly hazelnut butter, golden peanut butter and delicious whole roasted golden hazelnuts for added crunch. If you're nuts about hazelnut, this is the bar for you!
With 10g of plant protein made of Vive's premium protein blend and crispy protein pieces, bound with deliciously succulent Peruvian cocoa butter and coated in a delicate layer of the finest Belgian dark chocolate, this is hazelnut made heavenly.
Say Hi to Healthy Indulgence and farewell to fake foods.
Ingredients: Hazelnuts (18%), Organic Dark Chocolate (16%) (Cocoa Mass, Organic Cane Sugar, Cocoa Butter, Vanilla Powder), Dates, Chicory Fibre, Pea Protein, Peanuts, Protein Crisp (Pea Protein, Manioc Starch), Cacao Butter, Concentrated Grape Juice, Rice Starch, Rice Protein, Sunflower Lecithin, Sea Salt
May contain traces of milk, soy and other nuts.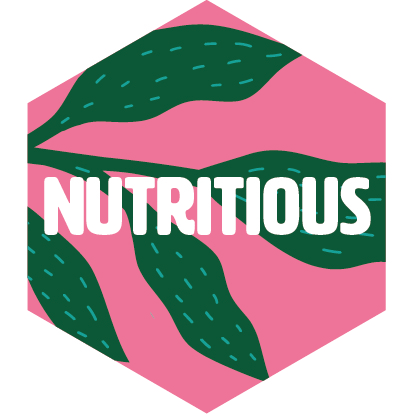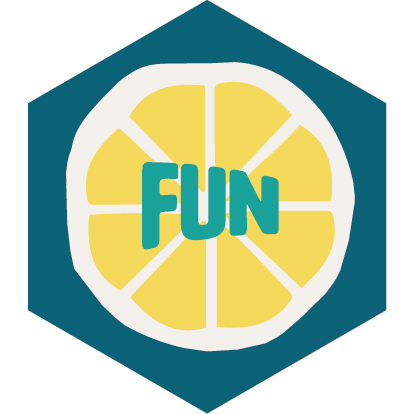 Nibble Protein Bites – Chocolate Orange Brownie
FREE FROM FOOD AWARDS 2019 BEST SNACK BAR SILVER AWARD WINNER
Healthy has never tasted so naughty! This classic pairing packs an absolute flavour punch. With sweet orange and decadent dark chocolate chips, this rich brownie is a total winner.
4 bites per bag
PROTEIN SOURCE

FIBER SOURCE

LOWER SUGAR

LOW GI

DAIRY FREE

GLUTEN-FREE

VEGAN

ANTIOXIDANT-RICH DRIED PLUM PURÉE

NO GM INGREDIENTS

NO ARTIFICIAL PRESERVATIVES

HIGH IN VITAMINS & MINERALS

PLANT-BASED PEA PROTEIN
Naturally sweetened
Naturally high fibre
High in antioxidants (phenols)
Source of iron, potassium, boron (needed for strong bones & muscles), and magnesium.
Source of Vitamin K and Vitamin A
Pea Protein
High Protein
Not dairy or soy-based so more allergy-friendly
Sustainable
Gluten-Free Oats
Contains trace minerals manganese and phosphorus
Ingredients: Dried plum purée (21%) (dried plums, prune concentrate), dark chocolate chips (18%) (72% cocoa mass, xylitol, cocoa butter, emulsifier: sunflower lecithin), pea protein (17%), coconut nectar, cocoa powder (7%), sunflower oil, cocoa butter, gluten-free oat flour, emulsifier: sunflower lecithin, humectant: vegetable glycerol, chicory fibre, salt, natural orange flavoring, water, thickener: carob bean gum, antioxidant: (ascorbic acid) vitamin C.
May contain Soy, Mustard, Celery, Sesame Seeds and Nuts
Rhythm 108 – Lemon & Ginger Tea Biscuits
Ooh la la Tea Biscuit On-the-Go
A 'buttery', crunchy biscuit made with wholegrain oats, coconut oil and unrefined coconut flower sugar. Real lemon zest is used, where the fresh sweet flavour is subtly cut with fine ginger for the perfect pairing with a cup of tea.
Ingredients: Organic gluten-free oat flour, organic coconut oil, organic coconut flower sugar, organic almonds, organic lemon zest, organic lemon oil, organic ginger powder, organic raising agent (cream of tartar, sodium bicarbonate)
May contain milk, nuts, peanuts and lupin.
Moo Free – Dairy Free Santa & Snowman
These organic chocolate Santa and snowman bars are truly unique and will make the ideal Christmas treat or stocking filler. The bars are made using multi-award winning, organic, rice milk chocolate to ensure that although they are 100% dairy free, gluten free and soya free they really do taste just like quality milk chocolate
All Moo Free chocolates are made in UK factories that do not manufacture milk chocolate or any other milk, gluten or soya based products. Their dairy free chocolates are made using a combination of natural, organic and ethically sourced ingredients and contain 35% less sugar than regular milk chocolate. This sugar is made up of raw cane sugar and rice syrup – healthier sweeteners than refined white sugar.
Santa Ingredients: Organic cocoa (organic cocoa butter, organic cocoa mass), organic raw cane sugar, organic rice powder (organic dried rice syrup, organic rice starch, organic rice flour), emulsifier (organic sunflower lecithin), natural flavouring.
Minimum cocoa content 45%.
Snowman Ingredients: Organic cocoa (organic cocoa butter, organic cocoa mass), organic raw cane sugar, organic rice powder (organic dried rice syrup, organic rice starch, organic rice flour), organic orange oil [2%] (organic sunflower oil, organic natural flavouring), organic sunflower lecithin (emulsifier), natural flavouring.
Minimum cocoa content 44%.
Made in a factory that handles hazelnuts. Dairy free, gluten free and soya free. Suitable for vegetarians and vegans.
Divine – Dark Chocolate Coins
These pennies from heaven are worth their weight in gold! Each coin is beautifully embossed with the 'Fair Deal for cocoa growers' joined hands logo on one side and a cocoa tree on the other. The cocoa tree illustration actually comes from the Ghanaian 'cedi' currency and each coin guarantees a fair deal to the cocoa farmer of Kuapa Kokoo in Ghana. Divine dark chocolate coins are the only Fairtrade chocolate coin gift option on the market.
Finally dark chocolate lovers can now indulge in these classic shiny red & green coins. Divine 70% dark chocolate coins are made with the same delicious, Fairtrade chocolate you will find in Divine bars.
Suitable for vegans. Free from artificial flavourings, colourings and preservatives.
Ou certified
Cocoa mass, Sugar, Cocoa butter, Emulsifier: sunflower lecithin, Vanilla.
May Contain: Wheat, almonds, hazelnuts, soy, & coconut.
Metcalfes – Dark Chocolate Orange Mini Ricecakes
Four delicious discs! Mini Ricecakes topped with Dark Chocolate Orange coating. Perfect for popping in your bag for later (or eating right now! They're only 79 calories per pack).
Ingredients: Dark Chocolate Coating with Orange Flavour (60%) (Sugar, Cocoa Mass, Cocoa Butter, Emulsifier: Soya Lecithin, Natural Orange Flavouring, Natural Vanilla Flavouring), Rice Cakes (40%) (Wholegrain Brown Rice, Rice). (Minimum Cocoa Solids 52.5%).
May contain traces of Milk and Nuts
Graze – Dark Chocolate Cherry Tart
We love puddings! We came up with our chocolate cherry tart so that we could enjoy a touch of something sweet whenever we fancied it, and still feel good afterward. When we combined quality Belgian dark chocolate buttons (that even the most discriminating chocolatier would approve of) with whole dried cherries and crunchy pecan nuts we discovered the ultimate afternoon pick-me-up.
Ingredients: Belgian dark chocolate buttons: cocoa mass, sugar, cocoa butter, emulsifier: soya lecithin, natural vanilla flavouring (minimum cocoa solids 56%)
Chilean flame raisins: jumbo raisins, sunflower oil
Pecan nuts
Cherries: cherries, apple juice concentrate, sunflower oil
Livia's – Chocolate Orange Million Squares Bites
Try these unbelievably tasty, gooey, all-natural Chocolate Orange Million Squares.
Gooey date caramel between a layer of raw dark chocolate and an oaty base.
All Livia's treats are VEGAN, GLUTEN & DAIRY freeee and can be enjoyed by everyone!
Date Paste (57%), Gluten-Free Oat Flour (22%), Organic Dark Chocolate (11%) (Raw Cacao Mass, Coconut Sugar, Cacao Butter (Cocoa Solids 72%)), Coconut Oil, Maple Syrup, Orange Zest (1%), Orange Oil.
May contain tree nuts, eggs, soya, sesame & peanut. May contain the odd date pit piece.
Hoogly – Rooibos Marzipan Tea
Treat yourself to a cup of liquid luxury with this herbal rooibos blend, suffused with the rich and indulgent flavour of marzipan.
Ingredients – Rooibos, Almond Pieces (5%), Mallow Flowers, Vanilla Pieces, Natural Flavouring.
Mr Filberts – Roast Chestnut & Chive Peanuts & Hazels
Roasted Peanuts and Hazelnuts tumbled in a rich sauce of chestnut puree, herbs, and spices
Ingredients: Roasted Peanuts and Hazelnuts 90%, chestnut puree 2.2%, sugar, onion powder, sage, yeast extract, rapeseed oil, garlic powder, chive 0.3%, mace, black pepper.
Packed in a factory that handles other nuts
No artificial ingredients, dairy & gluten-free, suitable for vegetarians
Seed and Bean – Spiced Ginger Mini Chocolate Bar
Limited edition for the festive season – if chocolate could give you a winter hug, this would be it. Seed and Bean have captured that warm, familiar holiday season feeling into their Spiced Ginger 25g bar of chocolate. The combination of gorgeously spiced ginger flavors with their classic cocoa is a real treat for the palate to be enjoyed not only during the festive season.
Ingredients: Cocoa mass, Cane sugar, Cocoa butter, Ginger, Vanilla extract.
May contain milk, gluten, nuts and tree nuts. 
Vegan · Palm Oil Free · Fully Compostable Packaging 
Pipers Crisps Wild Thyme & Rosemary
The most flavourful crisps we've ever tried! Atlas Mountains Wild Thyme & Rosemary crisps are made using the finest local potatoes combined with delicate herb flavorings from East Casablanca. The herbs are sustainably sourced and sun-dried, resulting in a truly unique flavor.
Suitable for vegetarians. Gluten-Free. Store in a cool, dry place.
Ingredients: Potatoes, Sunflower Oil, Rice Flour, Sugar, Salt, Onion, Yeast Extract, Garlic, Rosemary, Tomato, Dried Lemon Juice, Black Pepper, Red Bell Peppers, Wild Thyme, Basil, Acidity Regulator: Citric Acid, Oregano, Parsley, Sage, Natural Flavouring, Turmeric Extract.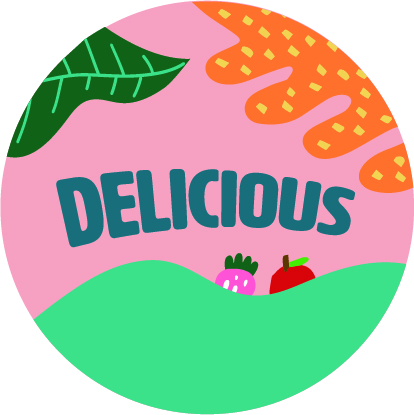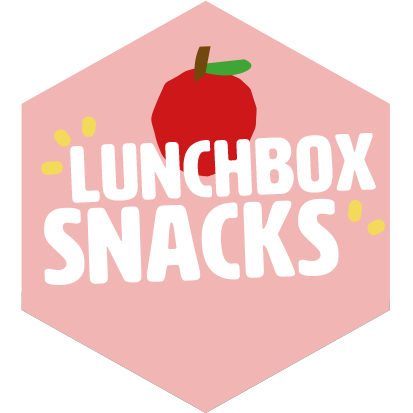 Spare Snacks – Apple & Cinnamon Crisps
Spare Snacks Apple and Cinnamon Crisps are air-dried, never fried, and made with fresh, wonderfully wonky produce.
Their delicious Apples are beautifully fresh, but with the odd blemish they just won't win a beauty contest. But it's what inside that counts right?
Expect all the fruity goodness of a naturally sweet and zesty apple lifted by a wholesome dose of aromatic Cinnamon – imagine a healthy apple pie that you can eat any time. Erm, Want Lots!
Seriously ap-peeling for anytime healthy snacking, apple pie cravings and crunching with a coffee al-desko.
Waste Not, Want Lots!
#FieldGoodSnacks
May contain Milk, Mustard, Celery, Nuts, Peanuts, Soya, Sesame & Sulphites
Deliciously Ella – Apple, Raisin and Cinnamon Oat Bar
Sweet, chewy and delicious, our classic oat bars are filled with chopped apple, juicy raisins, gluten-free oats and a touch of cinnamon. Baked in small batches, and packed with fiber, they are the perfect fruity snack.
Vegan-friendly. Gluten-free. Store in a cool, dry place.
Ingredients: Gluten-Free Oats (44%), Brown Rice Syrup, Coconut Oil, Raisins (8%), Coconut Sugar, Sunflower Oil, Dried Apple Pieces (5%), Ground Cinnamon.
Brown Bag – Veggie Crisps
These delicious veggie crisps have 30% less fat that many other brands and the secret method of cooking them ensures the wholesome slices of beetroot, carrots and parsnips keep their size, shape and colour.
A healthier snack with bags of natural flavour!
Ingredients: Slices of beetroot, carrot and parsnip
Growers Garden – Sour Cream & Chive
Grower's Garden gave the cows a rest and used all-natural seasoning to create a cool, smooth, sour cream & chive flavour that's totally dairy-free! Cheekily delicious and vegan-friendly to boot!
Ingredients: Fresh broccoli (27%), potato flakes, rapeseed oil, potato starch, flavouring (6%), salt, spinach powder, vegetable oil, pea fibre.
Growers Garden Broccoli Crisps contain no allergens and do not handle any allergens on site.
Nairns – Apple & Cinnamon Oat Bar
Nairns like to think they know a thing or two about oats – they've been baking with them since 1896. Times have changed a bit since then and they've turned their hand to all sorts of new things, like their Oat Bar range. What hasn't changed is Nairns' commitment to making delicious products that are simple, natural and wholesome for everyone to enjoy. Their new bars are perfect for on-the-go snacking, pre/post gym or with a cuppa…..
This bar has a perfectly balanced flavour and is truly delicious – the sweetness of juicy red apple pieces with a little kick of cinnamon, almost reminiscent of apple pie but without the guilt! Nairns compared their Apple & Cinnamon Oat Bar to over 150 branded fruit and cereal bars, and the good news is they contain 40% less sugar than the average of all those bars. You can find the full list here
Oats really are something of a superfood. Read more about the role they can play in a healthy, balanced diet here.
Ingredients: Oats (50%), Vegetable Oil (Sustainable Palm Fruit Oil, Rapeseed Oil), Brown Rice Syrup, Dehydrated Apple (5%), Dietary Fibre (Chicory), Coconut Sugar, Apple Juice Concentrate (3%), Ground Cinnamon, Salt Natural Flavouring. May contain Sesame, Soya, Milk, Peanuts and Nuts. Not suitable if you react to Avenin – a protein in oats. 
Get Fruity – Juicy Apricot, Orange & Ginger bar
A mouth-watering mix of apricot pieces, tangy orange juice and spicy ginger. Our bars are combined with wholesome gluten free oats and virgin coconut oil. Perfect for school lunchboxes or on-the-go snacks. What's more they are bright and vibrant in colour, have no artificial bits and keep you fuller for longer.
No Artificial Bits
Source of Fibre
Gluten Free
Dairy Free
Vegan Certified
Low Salt
Contains naturally occurring sugars
Part of your 5 a day
Ingredients: Fruit and Fruit Juices from Concentrate (44%) (Apricots (14%), Sultanas (sultanas, sunflower oil), Orange Juice Concentrate (10%), White Grape Juice Concentrate), Gluten Free OATS (42%), Virgin Coconut Oil, Rice Starch, Colour: Carotenes, Ginger Powder (1%), Natural Flavourings: Ginger (0.01%).
May contain traces of nuts, sesame or peanuts. Product contains fruit which may contain pips, stalks and may cause staining.