Here's what was in our November box. Scroll to the bottom to see the 2 items that were different in the Omnivore/Discovery box and the Vegan box.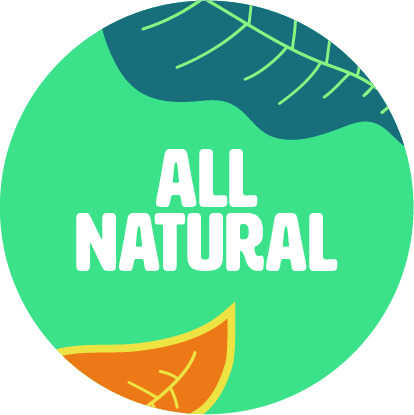 Roo'Biotic Coconut & Guarana Raw Energy Ball
Open your eyes and let the summer in. The Amazon plant Guarana will energize and activate your senses while the coconut and Bourbon vanilla will add a smooth final touch to the freshness. What a sweet way to rise and shine. A perfect mum snack for that much needed energy and a healthy dose of probiotics too!
Ingredients: cashew*, raisins*, coconut*(18%), rice protein*, coconut blossom nectar*, guarana*(5%), Bourbon vanilla*, Lactobacillus acidophilus (vegan).* Raw ingredient from organic agriculture. May contain occasional pieces of fruit pits and nut shells.
Nudie Snacks Premium Toasted Coconut Chips
Toasted, Never Fried, Vegan, Gluten Free, High in fibre
Ingredients: Coconut, sea salt, cane sugar
5th Season Freeze Dried Strawberries
Delicious 100% whole strawberries freeze-dried for fantastic flavour. Amazing but true – each 8g pack contains 80g of fresh fruit, perfectly preserved for that moment when you fancy a fruity treat.
Ingredients: Strawberries
100% fruit
High in fibre & no added sugar
Retaining > 90% nutritional value
Equivalent of 80g fresh fruit
Suitable for vegans
Gluten free
Kiddylicious Strawberry Snakes
How can you not love strawberries with their delicious, juicy, sweet taste and fabulous colour? Strawberry wriggles are packed with fruit and are perfect for topping up between mealtimes.
Apple (concentrated apple juice, apple puree) (91%), Strawberry puree (6%), Citrus fibre to stop them sticking together, Pectin gelling agent found in fruit – to help hold their wriggly shape, Concentrated Elderberry juice.
Pearls of Samarkand Organic Fairtrade Raw Cacao Nibs, Date & Almond Bar
100% organic

100% vegan 

100% fruit & nut 

100% raw food

100% natural

100% yummy 

100% gluten free 

without preserving agents

without colouring agents or other unnatural additives
The raw, delicious bars contain only the best ingredients blended optimally. They're not too sweet, and no single flavour is dominant. Great as an energy booster for in between meals or when doing sports, or a tasty snack during a break. 
The bar is loaded with flavour, and is sustainable too, because 98% of the ingredients are Fairtrade certified. This bar's chief ingredients are sun-drenched dates, almonds gathered in remote regions, select cocoa nibs, plus premium cocoa powder, all rounded off with exotic coconut blossom syrup.
Why cacao nibs are added as a special ingredient:
Cocoa beans contain up to 300 different substances. The most important are B vitamins, minerals such as magnesium and zinc, antioxidants such as polyphenol, fibre and unsaturated fatty acids. Numerous studies have shown that eating cocoa has additional health benefits. For example:
improves the mood,

improves concentration

positive effects on the cardiovascular system

positive effects on the nervous system

positive effects on the lymphatic system

positive effects on the hormonal system

positive effects on the immune system

reduces blood pressure

regulates cholesterol levels 
Origin and Production:
By purchasing these bars, you not only give your taste buds a special treat, but also help to support many projects in the areas of health care, infrastructure, illiteracy, quality of life and women's rights. The biggest benefit for all Fairtrade farmers is that their sales are guaranteed, enhancing their self-esteem. Their livelihoods are more secure and their children have greater prospects.
Multiple controls are carried out on all of the ingredients and only the finest ingredients are processed. Each processing stage is carried out with the greatest care and attention to detail. The result is a bar with a sensational taste, supporting sustainable agriculture and fair trading.
Organic Ingredients: Dates° (63%), almonds° (25%), Cacao nibs° (6%), cocoa powder° (4%), coconut blossom syrup.
TREK Toffee Triumph Protein Energy Chunks wave the flag for the traditional sweet shop flavour using simple, wholesome ingredients. With 12g of protein and an incredibly moreish flavour, these Toffee Triumphs are bound to fuel your day, whatever your adventure! My kids adore these and I love having them in my bag as a mini meal when I'm out and about.
Ingredients: Dates, Cashews, Soya protein crunchies (soya protein, tapioca starch, salt), apple juice concentrate, soya flour, raisins, rice starch, gluten free oats, salt, a hint of natural flavouring.  May contain traces of sesame, peanuts, other nuts and the odd shell or pit piece
The Protein Ball Co. Apple & Blueberry Breakfast Balls
Wake up + start your morning with these six high fibre, gluten free + lunchbox friendly breakfast balls. These oaty balls of goodness are made with a handful of raw sweet pitted dates, gluten free oats, apples + blueberries with vegan rice, pea and pumpkin protein. Rolled in cinnamon and gluten free oats, these nut free breakfast balls have a wonderfully fruity taste. Great for breakfast on-the-go, after your morning run, at your desk at work or in the buggy for hangry kiddies. Containing no nuts – these also make a great lunch box snack.
Ingredients: Dates, gluten free oats (10%), pumpkin seed butter, organic tapioca fibre(10%), apple (8%), grape juice concentrate, rice starch, rice protein, pea protein, blueberries(2%), pumpkin seed protein, flaxseed, cinnamon, pea crispies (pea protein, rice flour), apple flavouring (0.2%) May contain peanuts, nuts, milk & egg. May contain the occasional stones/pits from fruit. Gluten Free + Suitable for Vegans.
Yogi Tea Sweet Chai
Never have I been so tuned into seasons as I am now that I have children. I love being mindful of the time of year and appreciative of all the benefits. Autumn is the perfect season to start practicing 'hygge' and for me, herbal tea is the best way to kickstart that and to help embrace the season. The colder months are about warming spices and sweet chai is arguably the best sweet and spicy tea available.  
So get yourself some new soft pyjamas, cosy up with loved ones (or by yourself – hello fellow introverts!) and sip the warm, delicious liquid. This also provides a toxic free way to fill your room with on season aroma.
Ingredients: Anise, fennel, liquorice, cardamom, black pepper, cinnamon, ginger, cloves. People suffering from hypertension should avoid excessive consumption of liquorice.
English Tea Shop – Organic Chocolate Rooibos & Vanilla
Deliciously full-flavoured and caffeine-free, organic South African rooibos infused with sweet vanilla and rich cocoa.
This is my absolute favourite tea at the moment. I do have to intersperse it with cheaper tea as I'm quite a big tea drinker but I would drink this all day if I could. The flavours blend and balance perfectly and it's great to have a redbush that doesn't taste bitter without milk. Redbush is such a great tea choice as it contains vitamin C, antioxidants and contains no caffeine. 
Ingredients: Organic rooibos, organic cocoa nibs, natural flavourings, organic vanilla pods.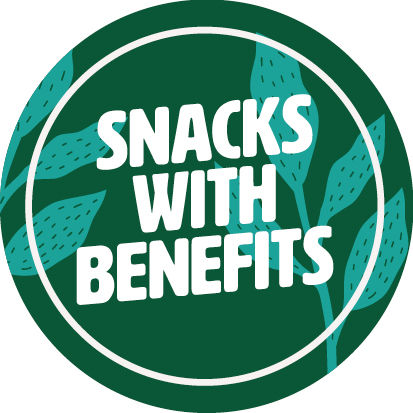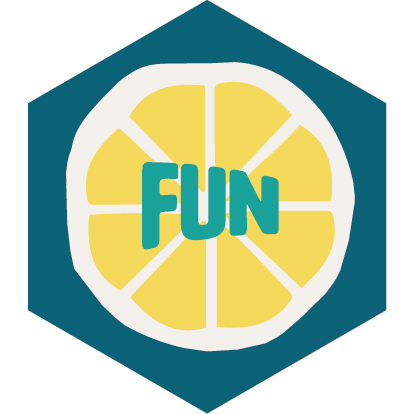 Bear Yoyo Sour Strawberry & Apple 
Delicious, sour, pure fruit rolls, perfect for lunchboxes and a grrreat on-the-go healthy snack. Why bother with the unhealthy version?
Ingredients: Apples, pears, lemons, pumpkin, strawberries, black carrot extract, spirulina extract
Kookie Cat Vanilla Choc Chip Oat & Cashew Cookie 
Delicate bourbon vanilla taste, topped with delicious chocolate chips. The princess of cookies that will take over your senses graciously. Vegan, gluten free and naturally sweetened.
Ingredients: gluten free oat flakes, cashew, coconut blossom nectar, desiccated coconut, chocolate chips (cacao mass, coconut sugar, cacao butter), coconut oil, coconut chips, bourbon vanilla, salt. May contain occasional pieces of fruit pits, nut shells and traces of other nuts.  
Gato Nut Butter Cookies – Hazelnut Butter Double Chocolate
Each cookie bite is delicious, nutritious and packed with hazelnut butter, oats and almond milk. Naturally gluten & dairy free, lower in sugar and packed with plant protein and fibre – tuck in! These are a firm favourite with kiddies.
Ingredients: Gluten free oat flour, coconut oil, unrefined brown sugar, ground almonds, chunky hazelnut butter, chocolate, cocoa mass, sugar, cocoa butter, cocoa powder, soya lecithin, almond milk (water, almonds), chicory root fibre, cacao, natural vanilla flavour, sea salt. May contain tree nuts, eggs, soya, sesame and peanuts.

Real Handful Blood Orange Burst
A delicious blend of blood orange infused sultanas, jumbo peanuts, dark chocolate chunks and flame raisins.
Ingredients: Blood Orange Flavoured Sultanas (36%) [Sultanas, Natural Flavouring, Sunflower Oil, Water, Antioxidant: Citric Acid], Blanched Peanuts (30%), Dark Chocolate (19%) [Sugar, Cocoa Mass, Cocoa Butter, Emulsifier: Soya Lecithin, Natural Vanilla Flavouring], Jumbo Flame Raisins (15%) [Raisins, Sunflower Oil]. May Contain cereals containing gluten, milk, mustard, celery, nuts and sesame. some natural bits and bobs like husks and stalks.
Seed & Bean Lemon & Cardamom
Made with sweet Italian lemon oil and a hint of Sri Lankan ground cardamom, this worldly, wild wonder offers the perfect combination of citrus and spice. If you're looking for a chocolate escape, you'll be sure to feel as though you're globetrotting away with each and every bite. Vegan · Palm Oil Free · Fully Compostable Packaging 
The UK's only chocolate company to receive a 100% ethical pass mark accreditation.
Ingredients: Cocoa mass, Cane sugar, Cocoa butter, Cardamom, Lemon oil , Vanilla extract. May contain: milk, gluten, nuts and tree nuts. 
Perkier Cacao & Salted Caramel Quinoa Bar
This sassy little number dishes the maximum 'mmm' factor in every single bite. Crunchy nuts, gooey dates, raw cold-pressed cacao with a sprinkling of sea salt and caramel for salted caramel heaven! It also packs in 5g of probiotic chicory root fibre for great gut health… proven to enhance physical and mental wellbeing. Sweet…
Ingredients: Peanuts, chicory root fibre, dates, rice flour, cashew nuts, protein crisps (soy protein, tapioca starch, salt), puffed quinoa, cacao powder, date syrup, sunflower oil, natural flavourings, sea salt, sunflower lecithin 
Nakd Cocoa Mandarin Posh Bits
The Nakd team have playfully poshed up yummy fruits and nuts with rich dark cocoa for the ultimate chocolatey experience. Softer and smoother than anything they've made before, these natural beauties are melt in your mouth marvels!  Not only are these yummy Vegan tasties gluten, wheat and dairy free – a 35g portion also counts as one of your five a day! We love to share these at the cinema or cosied up in front of a film at home.  Although we are known to eat them in pretty much any situation! 😍
Ingredients: Dates, Cashews, Raisins, Cocoa, Rice Flour, Mandarin and a hint of natural flavouring.  May contain traces of soya, sesame, peanuts, other nuts & the odd shell or pit piece.
Deliciously Ella Almond Nut Butter Ball
Inspired by their love of chocolate and nut butter, the Deliciously Ella team blend almonds, cacao and dates to make chocolatey balls, then fill them with a creamy, nut butter centre. The perfect afternoon snack, they're vegan friendly, gluten free and taste delicious. Kids kinda love them too.
Ingredients: Dates, almond butter, almonds, cacao, coconut oil, salt.  May contain the odd shell or date pit piece
Vivani Strawberry Wafer Crunch Chocolate
Vegan white chocolate with strawberries and wafer brittle. Yum Yum Yummy..
Coloured pink thanks to the strawberry pieces. A perfect fruity chocolate snack, not just for vegans. Find out more about their eco packaging HERE 
Ingredients: Cocoa butter*, raw cane sugar*, rice drink powder* (rice syrup*, dried) 17.5 %, tiger nuts (ground), strawberry powder 3 %, pieces of wafer* 2.5 % (wheat flour*, emulsifier: soy lecithin*, sunflower oil*, sea salt), natural flavour* (strawberry taste), sea salt, bourbon vanilla pod* (ground). * from organic agriculture. May contain nuts, gluten and milk.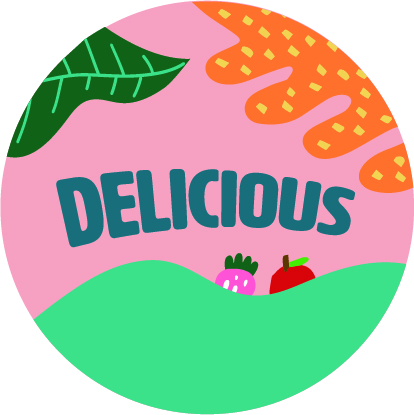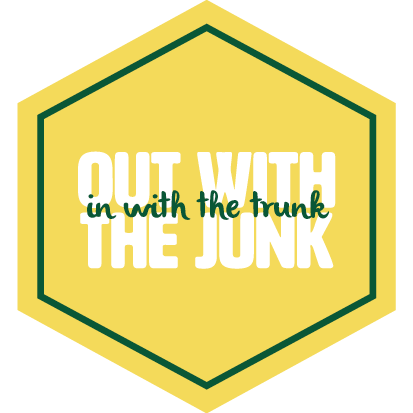 Trek Dark Chocolate & Sea Salt Protein Nut Bar  
Vegan-friendly, containing natural ingredients, gluten-free, high in fibre and with slow-release energy and plant-based protein.
Ingredients: Peanuts (57%), Almonds (10%), Vegetable fibre (Oligofructose), Soya protein crunchies (9%) (soya, tapioca starch, salt), Dark chocolate (4%) (sugar, cocoa mass, cocoa butter, emulsifier: soya lecithin, natural vanilla), Rice syrup, Apple juice concentrate, Sunflower oil, Sea salt (1%), Emulsifier: sunflower lecithin, Natural flavouring. May also contain traces of other nuts and milk.
Real Handful Sea Salt Caramello Fruit, Nut & Seed Protein Bar
Smooth caramel and a sprinkle of sea salt make this chewy plant protein bar a decadent taste experience that's also absolutely free from refined sugar.
Mixed Nuts (Peanuts, Almonds) 28%, Sultanas (15%), Brown Rice Syrup, Sunflower Seeds (10%), Pumpkin Seeds (9%), Coconut Blossom Sugar, Coconut Oil, Sesame Seeds (4%), Agave Nectar, Pumpkin Seed Protein Powder, Cacao Nibs (2%), Milled Golden Flaxseed (2%), Natural Flavourings (<1%), Sea Salt (<1%). May contain peanuts, other nuts, soya & milk, traces of seeds and some natural bits and bobs like husks and stalks. 
Nairns Cacao & Orange Oat Bar
Nairns compared their Oat Bars to over 150 branded fruit and cereal bars, and they contain 40% less sugar than the average of all those bars. Another great nut free lunchbox snack.
Ingredients: Gluten Free Wholegrain Oats (49%), Brown Rice Syrup, Vegetable Oil (Sustainable Palm Fruit Oil, Rapeseed Oil), Coconut Sugar, Dietary Fibre (Chicory), Cacao Nibs (2.5%), Cocoa Powder (5%), Dried Orange Granules (1.5%), Salt, Natural Orange Flavouring. May contain Sesame, Soya, Milk, Peanuts and Nuts. Not suitable if you react to Avenin- a protein in oats. 
Nine Bar Original 
A nutritious bundle of sunflower, pumpkin, sesame and hemp seeds together with a layer of carob for added luxury. School lunchbox friendly as no nuts.
Ingredients: Mixed seeds (sunflower, pumpkin, sesame, dehulled hemp) (64%), Sugar, Rice syrup, Vegetable oils (palm**, rapeseed), Carob (2%), Soya flour, Emulsifier: Sunflower lecithin, Salt. ** Sustainably Sourced. May contain nuts, peanuts, milk, seeds and some natural bits and bobs like husks and stalks.
Burt's Salted Lentil Waves
Absolutely free from MSG, Artificial Colours, Artificial Flavourings and Hydrogenated Fat.
Ingredients: Lentil flour, sunflower oil, potato starch, pre-cooked potato starch, salt. May contain Wheat and Gluten.   
This month there were 2 items different in the Omnivore and Vegan box.
In the Omnivore/Discovery box we have the following 2 products:
Little Bobby Jebb The Original Chicken Crackling with Sea Salt (Omnivore box only)
Love pork scratchings? Well now meet the chicken version! My kids loved pork scratchings when they were little but I forgot about them so we were delighted to discover these! Great for a low carb/keto diet and for increasing healthy fats for optimal brain performance (our brains are 60% fat!).
Ingredients: Chicken skin, salt, rice flour, sugar, dill seed, paprika, fenugreek, thyme. May contain the odd bone or minor remnant.
Cheesies Crunchy Popped Cheese (Omnivore box only)
What kid doesn't like cheese? Well now there's a whole new texture experience of the humble cheddar cheese.  A gluten free, high protein crispy snack for keeping little hands busy.
Ingredients: Cheddar cheese (pasteurised milk)
And the vegan replacements were:
Mister Free'd Tortilla Chips Vegan Cheese Flavour (Vegan box only)
Ingredients: Corn flour, rapeseed oil, vegan cheese seasoning (rice flour, salt, sugar, yeast, natural flavourings), salt.
Graze Veggie Protein Power (Vegan Box Only)
Graze know that protein is a vital part of a balanced diet for everyone, not just bodybuilders! Which is why they created a tasty and exciting way to enjoy more protein with their veggie protein power. Combining black pepper cashews, edamame beans and chickpeas, it's a delicious way to enjoy vegetable snacking, plus it packs a protein punch! The black pepper cashews are a great dose of essential mineral copper, much needed for a healthy immune system and to protect your cells from the damaging effects of stress.
Black pepper cashews: cashew nuts (94%) – black pepper seasoning (6%) (sea salt, black pepper, rice flour, maltodextrin, sugar, lemon juice powder, natural flavouring), tapioca starch
Spicy chickpeas: chickpeas, rapeseed oil, chilli powder, salt, rice flour
Edamame beans: (soya), salt. May contain gluten, eggs, peanuts, milk, nuts, celery, mustard & sesame.