This month we're feeling full of love for our subscribers and so decided to treat them with an extra special box! Our full size box contained the Conscious Chocolates gift box complete with pink tissue and rose petals 💖
Comment below with your favourite!
Our mini boxes contain a selection of items from the full size box.
Livia's Kitchen Salted Caramel Million Squares Bites
An irresistible natural twist on the classic millionaire shortbread.
Salted Caramel Million Squares combine layers of gooey date caramel, oat biscuit and a dark chocolate topping.
Ingredients: Date Paste (64%), Gluten Free Oats, Dark Chocolate (9%)(Raw Cacao Mass, Coconut Sugar, Cacao Butter (Cacao Solids 72%)),  Maple Syrup, Coconut Oil, Himalayan Pink Salt (0.8%)
For allergens see ingredients in bold. May contain tree nuts, eggs, soya, sesame & peanut.
Sweet Fa Oat & Raisin Organic Cookies
Chunky oats, sweet plump raisins and a sprinkling of cinnamon combine in a scrumptious cookie..
Sweet FA is a new range of cookies created by Island Bakery's Chief Biscuit Engineer Fiona Aitali…. which is where the FA comes from! Fiona is a baker-extraordinaire, and has been with Island Bakery since their early days baking bread and pastries in their shop on Tobermory's Main Street. After being diagnosed as Coeliac, she has been devoting her skills to gluten-free baking. Island Bakery were so taken with the cookies she created that they just had to put them into production.
A special blend of flours) and generous proportions of delicious additions make for indulgent treats that anyone can enjoy (really!). In addition to being gluten-free, they are also Vegan, and Organic too of course.
Ingredients: Oats** 27%, Sugar, Raisins 20% (Raisins, Sunflower oil), Margarine (Sunflower oil, Palm oil (sustainably sourced), Coconut oil, Carrot Juice Concentrate, Emulsifier: Sunflower Lecithin, Lemon Juice Concentrate), Ground Almonds, Tapioca Flour, Cinnamon, Raising Agent*: Ammonium Carbonate, Salt*. *Non Organic. **Oats used in this product are gluten free and have been specially produced, prepared and processed in a way to avoid contamination by cereal containing gluten.
Raw & Wild Activated Pili Nuts Pink Himalayan Salt
A perfectly balanced buttery salty snack. Sprinkled with Himalayan pink salt.
Highest Vitamin E Nut
Very High in Magnesium
Highest Healthy Fat Wholefood
Low in Carbohydrates
Low GI
Keto Friendly
Good for Your Skin and Hair
Vegan, Gluten Free, Non-Gmo
High in Omega-9
Ingredients: Activated pili nuts, Himalayan pink salt
Ketoketo Thai Sweet Chilli Crunch Puffs
KetoKeto Crunch Puffs in Thai Sweet Chilli Flavour in these super-sized 80g grab bags are the perfect high-protein, low calorie, low carb and gluten free snack-sation! Packed with nearly 7g protein per serving and only 78kcals these are a delicious and nutritious guilt-free savoury puffed snack!
Ingredients: Pea flour, pea protein, navy bean flour, Thai sweet chilli flavour seasoning (13%) (unrefined cane sugar, salt, spices [paprika, garlic, chilli, ginger, pepper, cumin, anise], dextrose, onions, yeast extract, tomatoes, herbs, bell pepper), high oleic sunflower oil (sunflower oil, antioxidant: extracts of rosemary).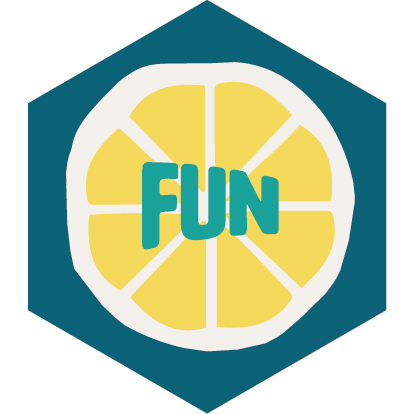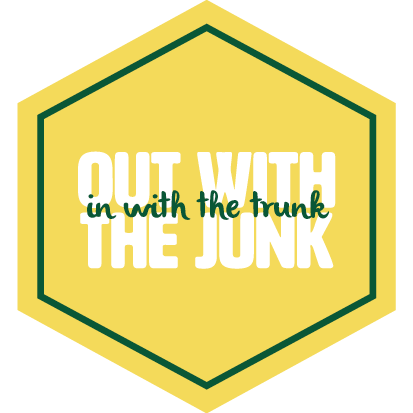 Wallaroo Organic Toasted Coconut Chips
Thick cut and gently toasted giving it a real crunch without losing the creaminess of pure organic coconut.
Perfect as a snack or as a delicious tropical addition to yogurt and cereal
Natural source of energy. High in essential fatty acids and fibre
Naturally Gluten Free and Vegan
Ideal for lunch boxes, in the car or for nibbling at your desk
Wrappers are home compostable, leaving no plastic waste
Ingredients: 100% Organic Coconut
Spoons of Taste Ahara Bar Sweet Beet, Aronia & Rosehips
The black forest revealed its secrets, and Spoons of Taste crafted them into a sweet and decadent, tangy snack bar. Sweet Beetroot blended with invigorating bursts of Aronia and their blend of hemp and sunflower protein, vitamins and adaptogens. Gingko power inside!
Ingredients: Dates, gluten free oats, cocoa butter, roasted pumpkin protein, dried beets, aronia, sunflower seeds, dried blackcurrants , rose hips powder, hemp protein, sunflower protein, premix – vitamin C + vitamin E, lemon oil.
My Breakfast Box Berry & Beet Porridge
Packed with flavour from pure raspberries, this porridge is super fruity and delicious.
Ingredients: Gluten free oat flakes, chia seeds, coconut milk powder (Coconut milk (90%), maltodextrin from non gmo corn, food starch from non gmo corn), ground almonds (nuts), coconut nectar sugar, ground flaxseed, freeze dried raspberry powder (5%) beetroot powder (1%) Produced in a facility that handles other allergens including gluten, soy, egg, peanut & milk and may contain traces.
Nuud Spearmint Chewing Gum
All Nuud gum is plastic free, plant based, biodegradable and sugar free (naturally sweetened with Xylitol which is great for your teeth), and packaging is recyclable.
Ingredients: Xylitol (sweetener), natural chicle (gum base), natural flavouring, glycerol (stabiliser), magnesium stearate (anticaking agent), gum arabic (thickener), carnauba wax (glazing agent).
Just T The Lucky Irishman Tea
A sip of luck in your teacup! Creamy caramel, soft cocoa and delicate vanilla hug you and give you an overall feeling of well-being, while green coffee beans provide the energy kick. They turn Just T's Lucky Irishman into a real fortune charmer. After all, green is a lucky colour!
Ingredients: Black tea*¹ (China), green coffee beans* 4%, natural flavours, natural cocoa flavour *from controlled organic cultivation ¹Rainforest Alliance CertifiedTM
Just T Sweetheart Liquorice
Attention liquorice fans! Just T's Sweetheart Liquorice from Scandinavia brings the finest liquorice notes to your tongue and inspires you with its enchanting fragrance. In combination with fresh mint, comes the chance for a unique Nordic tea moment. Cheerio my Sweetheart!
Ingredients: Rosehip seeds*, peppermint* 22%, cocoa shell*, liquorice root* 9%, sweet blackberry leaves*, spearmint*, cinnamon*, star anise*, natural spearmint flavour, apple mint* *from controlled organic cultivation 40% UTZ
Pri's Puddings Peanut Butter Pie
Pri's Puddings' Pocket-sized Peanut Butter Pies are made from an oaty pie crust, filled with peanut butter and sprinkled with peanuts. These scrumptious pockets of delight are made of ONLY 5 INGREDIENTS and are vegan & gluten free.
Ingredients: Dates, Gluten Free Oats, Coconut Oil, Peanuts, Cacao Butter. Contains oats and nuts. Produced in a facility that handles eggs, milk, sesame, soya and sulphites.
Simply Roasted Black Truffle Crisps
Rich deep umami indulgence.. Simply Roasted use only the finest ingredients for their crisps. They simply take the best potatoes, slice them thickly, then rest them under a high heat until they're roasted to a crunchy brown, ready to be seasoned, bagged and enjoyed. simply better crisps.
Ingredients: Potatoes, High Oleic Sunflower Oil, Truffle Seasoning [Rice Flour, Yeast Powder, Onion Powder, Yeast Extract Powder, Sugar, Garlic Powder, Salt, Natural Flavouring, Black Pepper, Citric Acid, Black Summer Truffle Extract].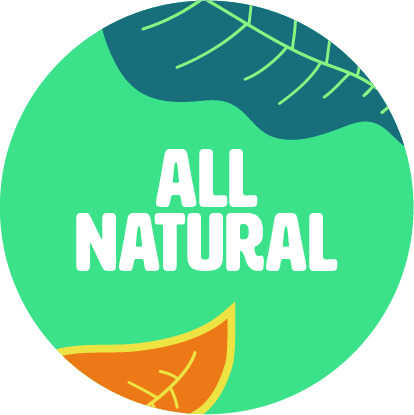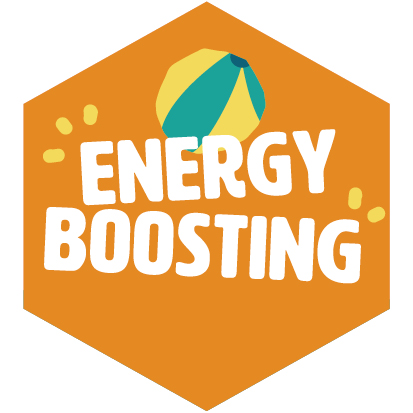 Nuttin' But Immune+ Red Berry Bar
Mixed nut (33%) and fruit bar with freeze-dried raspberry and Wellmune®, baker's yeast beta glucan.
Ingredients: Brown rice syrup, raisins, almonds, cashew nuts, gluten free oats, pumpkin seeds, sunflower seeds, peanuts, date juice concentrate, desiccated coconut, baker's yeast beta-D-glucan (0.7%), freeze dried raspberry (0.5%), natural flavourings. May also contain soya, milk and other nuts.
Creative Nature Gnawbles Cheeky Choc HazelNOT Light Crunchy Bites
Cheeky Choc HazelNOT Light & Crunchy Gnawbles offer a completely nut safe alternative to hazelnut chocolate! Using only plant based natural flavouring, Creative Nature have created a nutless hazelnut taste for you to enjoy, with none of the worries! If fact, all of their Gnawbles are completely Top 14 Allergen safe!
Whats even better… these crunchy bites of hazelNOT chocolate are 39% lower in sugar than the market leading brand, so you can enjoy your favourite snack without having to worry about eating too much sugar.
In their best efforts to make our range of Gnawbles as environmentally friendly as possible, they have refused ingredients such as dairy and palm oil, and have moved to fully recyclable packaging.
Ingredients: Dark Chocolate (70%)(Sugar, Cocoa Butter, Cocoa Mass, Rice Flour, Chicory Root Extract, Coconut oil, Emulsifier (Sunflower Lecithin)), Rice Balls(29.1%)(Rice Flour, Corn Flour, Sugar, Sodium Bicarbonate, Salt, Flavouring), Flavouring,  Glazing Agents (Gum Arabic, Zein Maize Protein)).   
Urban Fruit Wellness Glow
Blended Dried Fruit & Veg Bites with Mango, Pineapple, Acerola Cherry & Turmeric
Fruit Bites Packed Full of Goodness
With 266% of your RI per 100g of vitamin C. Vitamin C contributes to the normal collagen formation for the normal function of Skin.
1 30g portion – 1 of Your 5 a Day
Source of Vitamin C
High in Fibre
Gluten Free
No sulphites
Just fruit & veg, nothing else
Fruity & full of flavour
Sustainable farming
Ingredients: Mango (50%), Pineapple (47.6%), Acerola Cherry Powder (2%), Turmeric (0.4%)
LoveRaw M*lk Choc Bar – Choc Orange
Delicious vegan milk chocolate with a hint of orange.
Ingredients: Sugar, cocoa butter, dried gluten-free oat powder, cocoa mass, almond paste, dried rice powder, emulsifier (sunflower lecithin), orange oil, vanilla extract
Allergy advice: For allergens see ingredients in bold. Contains Nuts (Almond). May also contain Milk, Egg, Sulphites, Sesame, Peanuts and other nuts. Not suitable for allergy sufferers.
Conscious Chocolates Love Chocolate Dark Chocolate Hearts
This gorgeous chocolate gift box is the ultimate bunch of roses! Featuring 12 creamy chocolate hearts (15g each) made from their bestselling 'Love Potion No 9' recipe, which offers a sensual and luxurious experience, reminiscent of the Prussian 'Turkish Delight'.
The box is lined with pink tissue paper, the hearts are sealed in an inner bag which is tied with a pink bow and finally there is a sprinkle of rose petals on top for a fully luxurious experience.
All of the packaging is plastic free, recyclable and home compostable. The coloured printing is achieved through the use of vegetable inks, finished with a water-based varnish. You can bathe with the rose petals or sprinkle them for effect and then compost them.
These dozen heart shaped chocolates, are made with very special ingredients which complement the Peruvian cacao and enhance the essence of romance. Expertly blended, using therapeutic food-grade essential oils and spices. Conscious Chocolates use an evocative rose oil from Bulgaria and their maca is from the Peruvian Andes. These hearts are made from deliciously smooth, dark chocolate to both indulge and delight. Cacao solids 62% minimum.
All Conscious Chocolates are handmade in their kitchen in Sussex which is powered by 100% renewable energy sources. The Conscious range is all free from gluten, soya, dairy and refined sugars.
Ingredients: coconut blossom sugar (30%), cacao butter, cacao powder, coconut oil, carob, maca (0.4%), essential oil of rose (0.04%), cinnamon, sea salt*. Cacao solids 62% minimum. (*Allowable non-organic ingredient). Packed in a factory that handles nuts.
Pep & Lekker Fennel & Chia Seed Snacks
The unique taste of fennel seeds combined with the nutritional punch of chia seeds produces a savoury snack that does more than fill the gap. Fennel is loaded with manganese and is rich in powerful antioxidants. 100% natural ingredients and impressive nutritional profile. Chia seeds are packed with nutrients including magnesium, calcium, fibre and quality protein
Ingredients: Sunflower Seeds, Apple Puree, Linseed, Chicory Root Fibre, Buckwheat Flakes, Chia Seed (5%), Rice Flour, Rice Protein, Olive Oil, Hemp Seeds, Fennel Seeds (1.5%), Himalayan Pink Salt, Pink Peppercorns, Blue Poppy Seeds. May contain nuts, milk, soya, eggs as we make them in a factory where these allergens are present but we take precautions to prevent any cross-contamination.
Baouw Noisette Bar
The Baouw! organic energy bar is made from raw ingredients. It provides the right dosage of proteins, carbohydrates and fats. The combination of blueberry, hazelnut and fir bud, imagined by the brand´s star chef, will delight your taste buds. No added sugar, gluten-free, dairy-free snack for extra intestinal comfort.
The Baouw Organic Energy Bar is a snack concocted by a Michelin-starred chef (Yoann Conte) and a nutritionist (Benoît Nave). They have designed a gourmet and healthy blend ideal for your expeditions.
This bar is 100% natural. No ingredients with unpronounceable names. The blueberries are wild and the pepper from the fir buds is harvested by hand at an altitude of 1700 m, in the Regional Natural Park of the Catalan Pyrenees.
Baouw snacks have been designed for sports enthusiasts. The bars are small (but hearty!) and slip easily into a backpack or even a pocket. The Baouw bar is also perfect for everyday life. It's a healthy alternative to classic snacking.
Baouw wild blueberry, hazelnut and fir bud bars are:
– Gluten-free, milk-free, no added sugars
– Vegan bars made in France
– High on the Yuka score chart
Ingredients: Dates*, wild blueberries* 25%, hazelnuts* 14%, apple paste*, quinoa flour*, sunflower protein*, acacia fibre*, olive oil*, fir bud* 0,2%. *Ingredients form organic farming. May contain traces of gluten.
Nudie Snacks Sour Cream and Chive flavour Roasted Broad Beans
A deliciously different snack, packed full of fibre and protein to help keep you fuller for longer. Nudie's Broad Beans are gently roasted before getting their delicious vegan Sour Cream & Chive flavour. These tasty snacks arrive in our handy shot packs, making it easy to snack smarter while on the go. The perfect addition to any lunchbox!
Ingredients: Broad Beans (94%), Sour Cream & Chive Flavouring (5%), (Rice Flour, Natural Flavourings (Including Natural Chive Flavouring), Sugar, Onion Powder, Salt, Herb (Parsley), Yeast Extract Powder, Acidity Regulator: Citric Acid, Garlic Powder), Rapeseed Oil (1%).