This recipe for healthy chocolate brownies is SO easy and I consider them a real superfood – they have balanced macros including a great hit of protein, lots of nutrients and taste amazing. You can vary the sweetness without affecting the consistency and add optional extras like chocolate chips, dried fruit or chopped nuts.
Plus you can't deny the psychological benefits of indulging in a delicious sweet treat that you know is giving you physical benefits too. They really are the ultimate guilt free dessert for the whole family!
Healthy Chocolate Brownies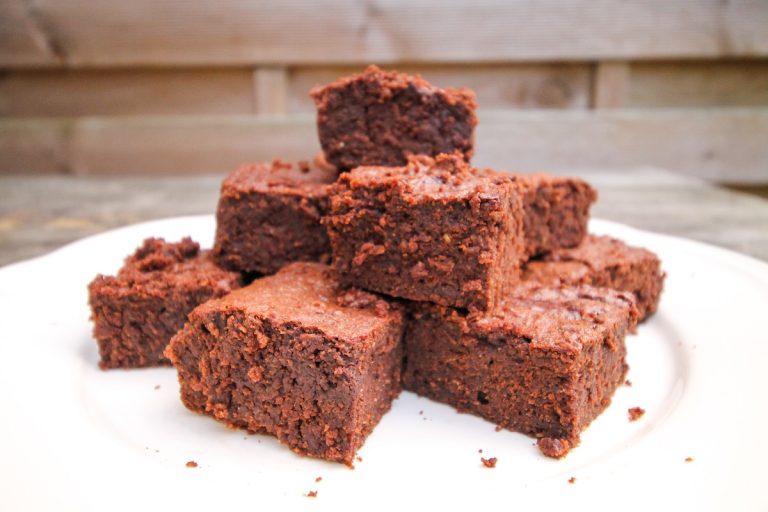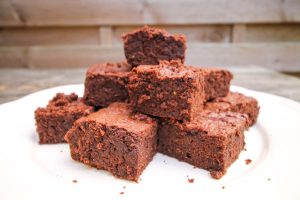 A delicious, stodgy, rich brownie full of nutrients and enjoyed by the whole family..
Cook Time

35 min

Total Time

35 min
Ingredients
200 g Ground Almonds/Almond Flour
1/2 Tsp Vanilla Powder Or 1tsp Extract
50 g choc chips

 Optional – I used coconut sugar sweetened ones
Instructions
1
Add all to a bowl and mix, you don't even need to whisk the eggs – just give it all a really good mix. Depending how warm your melted coconut oil is you may want to add the eggs last to the mixture so they don't scramble.
2
Add chocolate chips or optional extras like chopped nuts or fruit and mix in
3
Pour mixture into square brownie pan and flatten down
4
Cook for 25 mins at 180 normal oven, 160 fan
5
Leave to cool in brownie pan then cut into 16 squares or more for lower calorie brownies or smaller mouths.
Here's a video from my old vlogging channel where we make them and enjoy them !