Happy new year! We hope you had a fantastic Christmas and aren't feeling too sluggish from all the mince pies 😄
As we approach a new year many of us have health and fitness on our minds and our boxes are the perfect way to support that. Our Jan box contained lots of goodies perfect for supporting your health & fitness goals.
Our mini boxes contain a selection of items from the full size box.
Bepps Popped Salt & Pepper Crisps
Bepps NEW Popped Chickpea with Black-eyed pea inclusion chips are flavoured with salt and black pepper creating a deliciously lightly salted & peppery 'crisp alternative' snack.
Ingredients: Chickpea Flour (37%), Rice Flour, Sunflower Oil, Tapioca Starch, Black Eyed Peas (8%), Salt, Sugar, Onion Powder, Spices, Yeast Extract, Garlic Powder, Natural Flavourings, Antioxidant: Rosemary Extract
Vermints Organic Chai Mints
Like a Fairtrade tea party in your pocket, VerMints Organic Chai pastilles taste just like a warm cup of Indian chai tea. Each pastille is infused with zen. Savour the "om".
Ingredients: Organic Crystallized Cane Sugar, Organic Tapioca Syrup, Organic Maple Syrup, Natural Flavouring, Agar, Gum Tragacanth.
Happi Oat M!lk Hot Chocolate Spoons – Plain Chocolate
The temperature's dropping, the nights are closing in… it's time to get cosy with HAPPi hot chocolate spoons.
Made using single origin 47% Colombian cacao and oat milk, their lip-smacking chocolate tastes deliciously smooth and creamy. As they like to say, 'We've got all the Ooo without the Moo'.
How to: For a deliciously rich hot chocolate, fill your favourite mug with steaming hot milk (they're oat fans, obvs, but other milks work too) and stir in your hot chocolate spoons until smooth and creamy.
Ingredients: Oat Milk Chocolate (100%) (Cocoa mass, sugar, dried gluten-free oat syrup, cocoa butter, dried rice syrup, emulsifier: sunflower lecithin; Flavouring: natural vanilla). Dark Chocolate contains Cocoa Solids 46.5% Minimum. Produced in a factory that also handles milk, soya, nuts, peanuts and wheat.
BEAR Yoyo Smoothies Blueberry Banana
Delicious real fruit rolls inspired by classic smoothie flavours! Made with real fruit and blended with gluten free oat milk powder, your perfect smoothie experience in a yoyo.
Ingredients: Gently baked fruit & veg rolls with apples, pears, bananas & blueberries and gluten free oat extract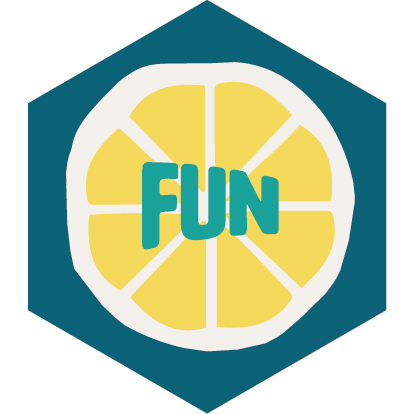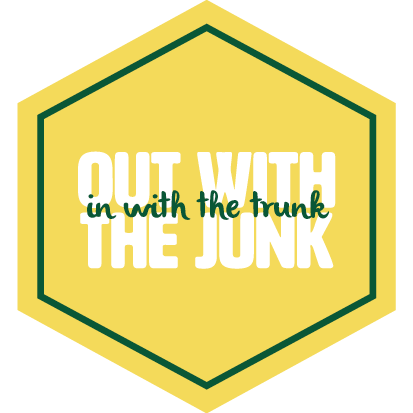 My Breakfast Box 4 Seed Porridge
MBB's original 4 Seed Blend combines chia seeds, pumpkin seeds, sunflower seeds and flaxseeds with coconut, oats and sea salt for a delicious, creamy bowl of porridge or overnight oats.
As you know
Ingredients: Gluten free oats, chia seeds (8%), pumpkin seeds (8%), sunflower seeds (8%), coconut nectar sugar, coconut milk powder (coconut milk (90%), maltodextrin, food starch), flaxseed (3%), salt.
Doves Farm Organic Digestive Biscuits
Delicious flavourful biscuits that will leave you reaching for more. Baked with wholemeal flour, certified sustainable palm oil and a touch of malt for richness. Why not savour them with cheese, in a cheesecake base or simply on their own? Soil Association and Vegan certified.
Ingredients: wholemeal wheat flour*67%, palm oil*†, sugar*, barley malt extract*, raising agents (ammonium bicarbonate, sodium bicarbonate), salt. May contain other gluten containing cereals. *Organic produce.
Pulsin Cacao & Maca Protein Shake
Plant protein drink with Cacao, Maca, Vitamin B complex, natural flavouring & sweetener (UHT).
Pulsin's delicious Cacao & Maca ready to drink shake contains 15 grams of plant based protein and contains all natural ingredients. It is also enriched with Vitamin B complex to support energy metabolism. Simply shake well and enjoy!
This Cacao & Maca protein shake can be stored ambiently but is best enjoyed chilled. It benefits from being gluten free, dairy free, vegan, low sugar, high in fibre and enriched with Vitamin B Complex. B Vitamins support energy metabolism and can reduce fatigue and tiredness. Enjoy as part of a balanced diet and healthy lifestyle whilst at home or on the move.
Ingredients: Water, Coconut Cream, Faba Bean Protein, Pea Protein, Fat Reduced Cacao Powder (1%), Chicory Fibre, Natural Flavourings, Cacao Mass (0.5%), Emulsifier (Sunflower Lecithin), Tapioca Starch, Maca Powder (0.1%), Acidity Regulator (Potassium Carbonate), Stabiliser (Gellan Gum), Natural Sweetener (Steviol Glycosides), B Vitamin Complex (contains vitamins B3, B5, B6, B1, B2, Biotin, B9, B12)
Emily Crisps Sour Cream & Onion Thins
Who says healthy has to be dull? Not EMILY… Discover a bolder, better tortilla chip, made with 83% real veg ingredients and seasoned with smooth Vegan Sour Cream & Onion flavour. With less than 100kcal per serve, high in fibre, a source of protein, gluten free and vegan friendly too, these Thins really have it all!
Ingredients: Vegetables (corn, green peas, red lentils, black beans), corn oil, rice flour, onion, sea salt, tapioca starch, sugar, garlic, spirit vinegar powder, acidity regulators (lactic acid, calcium lactate), natural flavouring, parsley.
Clearspring Organic Fruit Puree Apple and Apricot.
You will be surprised by the full, fresh flavour of Clearspring's Organic Fruit Purée Apple and Apricot. The exceptional flavour comes from using specially selected ripe organic fruit which is prepared with minimal heat, so that the fruit retains its natural goodness.
It is made without added concentrates, sweeteners, preservatives, or artificial colourings or flavourings – just pure fruit. One pot is 1 of your 5-a-day.
Enjoy on yogurt or porridge for your breakfast, dip crackers/biscuits in at snack time, enjoy on its own or use in recipes as a natural sweetener!
Ingredients: Apples* (75%), apricots* (25%). *organically grown
Baby It's Cold Outside Organic High Grown Black Tea, Cloves, Orange, Cinnamon
A noble and gentle black tea, perfect for the wintry months. After long walks or perhaps some ice skating, Baby It's Cold Outside invites you to a quiet cuddle on the couch. Cinnamon and hints of vanilla and apple combine with the spicy black tea – that will set your heart on fire! Baby It's Cold Outside is UTZ certified, 100% certified organic, 100% bio-degradable & FSC certified packaging, 100% plastic free.  Let Just T take you on a journey of enjoyment & responsibility, quality & sustainability – Are you in?
Ingredients: Black tea*, apple pieces*, Cinnamon* 5%, natural flavour, orange peel 1%, vanilla extract*, clove* 0.1%. * from controlled organic cultivation
One and Only Blackcurrant Organic High Grown White Tea Blackcurrant
Mild, aromatic and pure, One and Only Black Currant, transports you on boat trip, on a mild summer evening, sipping a large amount of white tea, with blackcurrant. With a wonderful fragrance and a delicate, fruity taste, this delicious tea delivers the perfect moment. One and Only Blackcurrant is Rainforest Alliance certified, 100% certified organic, 100% bio-degradable & FSC certified packaging, 100% plastic free.  Let Just T take you on a journey of enjoyment & responsibility, quality & sustainability – Are you in?
Ingredients: White tea*, apple pomace*, natural flavours, blackcurrant* 0.25%. * from controlled organic cultivation
The Gut Stuff Good Fibrations Cocoa Hazelnut Bar
9 in 10 of us aren't getting enough fibre, but the good folks at The Gut Stuff have gut you covered… Introducing the snack bar for your gut. Packed full of gut loving fibre, these bars are also vegan, gluten free, use no nonsense ingredients and taste great too. Made using dates, seeds, cocoa and hazelnuts, dare to be utterly nutty and gut snacking!
Ingredients: Date paste, chicory inulin, hazelnuts (13%), chicory root fibre, sunflower seeds, cocoa powder (2.5%), cocoa nibs (2.5%), sunflower oil.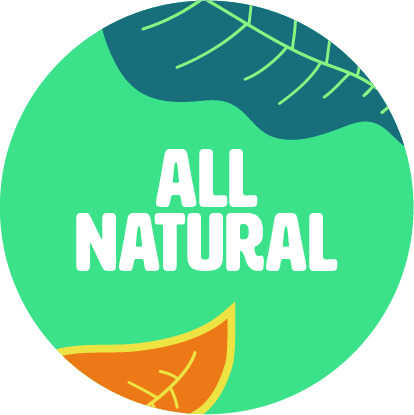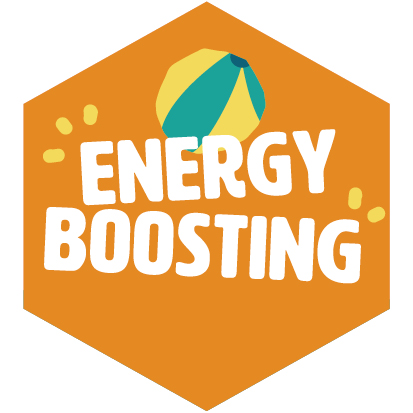 Bonsan Organic Vegan Cookie Melt Peanut Butter
Bonsan Organic Vegan Cookie Melt – Peanut Butter
Vegan cookies with an epic squidge-factor. These small but mighty mouthfuls are absolutely vegan, raw, gluten free and refined sugar free. No funny business – they're naturally sweet and salty with rich cocoa, organic dates, and pink Himalayan salt. If you are a peanut butter fan, get ready to enjoy this creamy dream for an oozy snack moment.
Ingredients: Dates*, Peanut Butter* (24.8%) (Peanuts*), Oats* (Gluten Free), Cocoa Powder*, Cocoa Butter*, Prebiotic: Blue Agave Inulin*, Pink Himalayan Salt, Vanilla Oil*
*= Certified Organic Ingredients
Pulsin Enrobed Protein Bar Choc Fudge
Pulsin's new choc covered Choc Fudge Protein Bar is a deliciously indulgent pick me up pre/post workout or to keep you energised between meals.
With a mouth-watering fudgy texture, 15 grams of protein and under 1 gram of sugar, it's the perfect boost to power you through your day! Like all of their products, this protein bar also benefits from being gluten free and contains no palm oil. It's the perfect guilt-free alternative to traditional confectionery!
This vegan protein bar will become your new favourite! With a fudge like consistency and enrobed in plant-based choc for extra indulgence, Pulsin's in house nutritionists have worked hard to create a nutrition packed bar that tastes great.
Made with no artificial ingredients or preservatives. It also contains pea protein, which is an ideal source of protein for vegetarians, vegans and athletes.
Ingredients: Protein Blend (Pea Protein, Faba Bean Protein, Rice Protein)
Dairy Free No Added Sugar Coating* (Cocoa Butter, Sweetener (Erythritol), Cocoa Mass, Chicory Fibre, Rice Flour, Emulsifier (Rapeseed Lecithin), Natural Vanilla Flavouring, Salt) (19%), Soluble Tapioca Fibre, Chicory Fibre, Sweetener (Xylitol), Acacia Gum, Cacao Butter
Chocolate Drops* (Cocoa Mass, Sweetener (Xylitol), Cocoa Butter, Emulsifier (Sunflower Lecithin)) (4%), Humectant (Vegetable Glycerine), Water, Natural Flavourings, Emulsifier (Sunflower Lecithin), Cacao Extract, Sea Salt, Antioxidants (Green Tea Extract, Vitamin E).
May contain nuts and peanuts. *Dairy free no added sugar coating contains min 43% cocoa solids. Chocolate drops contain min 72% cocoa solids.
Ketoketo Coconut Cashew Keto Biscuit Bar
This sweet and crumbly Coconut & Cashew keto biscuit bar has become a favourite with many. The perfect Keto snack! With only 3g net carbs in every bar, these are formulated to reduce blood sugar impact.
They are 100% Vegan and perfect for snacking, breaking fast and using in dessert recipes. Delicious and satisfying, high in fat on purpose for Keto, these bars fill you up and suppress appetite. With just the right amount of Cashew so they won't disrupt your Keto flow! 
Ingredients: Almonds, Coconut Oil, Erythritol, Xylitol, Cashew Nuts, Coconut, Flaxseed, Cocoa Butter, Vanilla Bean extract, arrowroot starch, natural coconut flavouring, Xanthan Gum.
Abakus Dried Pitted Jujube Fruit
Sweet and chewy red dates / jujube fruit. This superfood is packed with antioxidants and phytonutrients which help uplift the mood, calm the mind, improve sleep, and boost the immune system. This adaptogen is beneficial for overall health and vitality. Great as a snack in between, or use in porridge, salad, baking and smoothies.
Ingredients: Dried red dates / jujube fruit (100%). Packed in a plant which handles nuts and sesame seeds.
Creative Nature Crazy Carrot Cake Chewy Fruit Oatie Bar
These Creative Nature Crazy Carrot Cake Raw Fruit Oaties are the ultimate allergy-friendly snack bars. How are they so epic? They're free-from the TOP 14 Allergens! Yes, you heard that right. A carrot cake bar that anyone suffering with allergies can enjoy!
We wanted to make sure those that have allergies or intolerance can try out the classic flavour combination of a carrot cake without having to worry about the ingredients. Especially as so many Carrot Cakes out there in cafes and in stores have various nuts in them, we made it our goal to get a bar that tastes just like the original thing, but better!
Whether you want to treat yourself to a mid-day pick me up with a cuppa or a delicious dessert, these Creative Nature Crazy Carrot Cake Raw Fruit Oaties have you covered! Especially great for the autumnal season or packed school lunches! With no syrups, agave, artificial sweeteners or sugar, it's the best Carrot Cake Snack out there!
Ingredients: Dates, Sultanas, Milled Flaxseed, Apricots, Gluten Free Oats, Chicory Fibre, Vegetable Glycerine, Carrot, Pumpkin Seeds, Cinnamon
Sooper Good No Added Sugar & Vegan Chocolate with Almonds and Sea Salt
An irresistible blend of rich dark chocolate and crunchy almond pieces with a sprinkle of sea salt.
-no added sugar
-keto friendly
-only 2.5g net carbs per bar *
-vegan
-gluten free
-non GMO
Ingredients: Cocoa mass, erythritol, inulin, almonds 10%, cocoa butter, sea salt, vanilla extract, sunflower lecithin, sweetener (steviol glycosides). Cocoa: 65% minimum (chocolate).
Sooper Good No Added Sugar & Vegan White Chocolate with Almond Mylk
A melt in your mouth creamy sensation of rich cocoa butter infused with delicious almond milk.
Ingredients: Erythritol, almonds 25%, inulin, cocoa butter, sea salt, ground vanilla, sweetener (steviol glycosides). For allergens, see ingredients in bold.
Good Hemp Peanut Hemp Heart Bar
A super tasty, high fibre snack bar that brings nutrition and deliciousness to your tum for a Good Gut Feeling. Each bar is packed with over a quarter of your recommended daily fibre, 5g of protein and is high in Omega-3.
Combining the wondrous power of Hemp Seed Hearts with roasted peanuts, these baked bars are the perfect partner for life on the go, or an additional nutrition hit between meals.
Low in sugar, these plant-powered pocket rockets are free from gluten, soy and have no artificial sweeteners. Despite being only 128 calories per bar, the high fibre means they'll keep you fuller for longer.
High in fibre, over a quarter of your daily recommended intake
Rich in omega-3
Source of Protein
Low in sugar
Just 128 calories per bar
Taste like magic
Ingredients: Hulled Hemp Hearts (30%), Chicory Root Fibre, Roasted Peanuts (14%), Puffed Brown Rice, Rice Crispies, Peanut Butter (6%), Cocoa Mass, Sea Salt
HU Hazelnut Butter Dark Chocolate
Unbeatable tasting nut butter-filled Dark Chocolate made with UltraSimple™ ingredients. Get Back to Human. HU are obsessed with high quality real food that tastes delicious. They apply these exacting standards to everything they do and are constantly evolving as they learn more about the food industry.
Ingredients: Organic cacao, unrefined organic coconut sugar, hazelnut, organic fair-trade cocoa butter. May contain almond & cashew. Allergen cleans made prior to production, but beware that product is produced using equipment that also processes tree nuts, soy, peanuts, milk, & wheat.