What an amazing value box this was! With 23 snacks and a free copy of the awesome new book Real Lunch Time Food by Jenny Tschiesche, The Lunchbox Doctor, there's plenty to start you off right this year.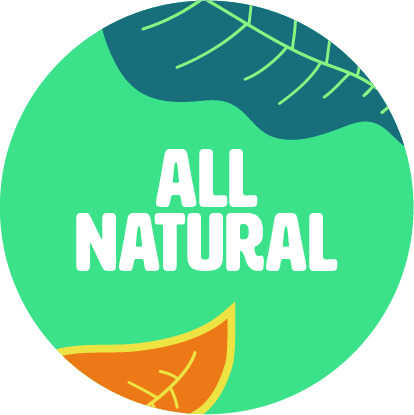 Jacked – Jackfruit Chunks with Ginger & Lemon
Jacked combines their dried jackfruit with ground ginger and lemon juice. Aside from the delicious flavour, this combination is packed with anti-oxidants. Superfoods have never tasted so good!
Ingredients: Jackfruit, ground ginger, lemon juice, rice flour (added to reduce stickiness)
Humzingers – Strawberry Fruit Sticks
Strawberry flavoured fruit sticks made from dried fruit, strawberry fruit purée and natural flavouring.
Ingredients: Dried Pear, Dried Grape, Dried Apple, Dried Apricot, Strawberry Purée (3%), Apple Fibre, Natural Flavouring, Natural Colour (Anthocyanin), Preservative (Sulphur Dioxide)
Made with 100% fruit, Each stick = 1 of your 5-a-day, No added sugar, Free from artificial colours or flavours, Source of vitamin E and minerals, Low in fat, High in fibre, Gluten free, Suitable for vegetarians
Nakd Pecan Pie Bars
Wholesome deliciousness doesn't have to be pie in the sky! Nakd Pecan Pie snack bars are made from just three gloriously good ingredients, tantalising pecans, fibre-filled almonds and delicious dates. So you can eat well without disappointing your taste buds. Best of all? This American inspired treat is dairy free, gluten free and vegan friendly. Nature loves you baby, and so does Nakd!
Ingredients: Dates – 52%, Pecans – 28%, Almonds – 20%
May also contain traces of soya, peanuts, other nuts and the odd shell or pit piece.
Gluten-free, Dairy-free, Vegan-friendly.

Bear Yo-Yo's Super Sour Blackcurrant & Apple
Delicious pure fruit rolls, perfect for lunchboxes and a grrreat on-the-go healthy snack. Available in singles and multipacks.
Ingredients: Blackcurrants, Apple & Pear, A little spirulina, Butternut, Beetroot, Carrot, Lemon
No added sugar, High in fibre, 1 of your 5 a day, 100% pure fruit & veg, Same natural sugars as an apple 
Trustin – Chestnuts
Ok these aren't the most exciting snacks straight from the bag, I'll be honest, but they're great for adding to dishes or spicing up and they're so good for you.  Plus I got a really good price on them so I threw them in as an extra!
If you love chestnuts just how they are then they're a nutritious choice all year round, ready to eat and low fat. There is no added salt in these Chestnuts and can be eaten straight from the bag.
Ingredients: Chestnuts (Roasted and peeled)
Sweet Nothings – Ginger & Lemon Fruity Flapjack Bites
Gingery and lemony (funny, that!) flapjack bites. 2 x 34g squares/portions for sharing. Simple, 100% natural ingredients – apples, coconut oil, gluten-free rolled oats. Generously spiced with ground ginger, then a drop of lemon oil. Sweet Nothings delivers fantastic, slow release energy, just perfectly awesome for active and healthy snackers who love a combo of citrus and heat.
Ingredients: Apples, Coconut oil, Gluten-free rolled oats, Ground ginger, Lemon oil
Gluten-free, dairy-free, free from preservatives and suitable for vegetarians and vegans.
Larabar – Chocolate Peanut Butter
How could you resist using the best flavor combination ever? You couldn't! Larabar's Peanut Butter Chocolate Chip bar isn't just a tasty morsel of chocolaty, gluten free goodness, and contains Fair Trade Certified™ chocolate chips. And with energy-releasing B vitamin riboflavin, Peanut Butter Chocolate Chip is the perfect pick-me-up. Irresistible? You bet.
Ingredients: dates, peanuts, chocolate chips, sea salt
Kosher, Fair trade chocolate, Dairy-free, Vegan, Non-GMO, Gluten-free
Chika's – Lightly Salted Wholegrain Rice Crisps
Chika's Lightly Salted Wholegrain Rice Crisps are made from whole grain brown rice and red lentils, for a light and crispy snack with a savoury edge.  Dip into your favourite sauce or crumble onto soups or salads.
Ingredients: Brown wholegrain rice 58%, Red Lentil 25%, Sunflower Oil, Salt.
Other Foods – Crunchy Trumpet Mushroom Chips
With a naturally sweet and nutty aftertaste, Trumpet Royale mushroom (also known as King Oyster) is the most popular exotic mushroom in Asia.
Scientific researches show that mushrooms contain unusually high amounts of two antioxidants, ergothioneine (or ergo) and glutathione, that could help to fight the signs of ageing and boost health. With the highest ergothioneine level, Trumpet mushroom helps to protect cells from harmful free radicals and improve circulatory system.
Ingredients: Trumpet Royale mushroom, Sustainably sourced green palm oil, Maltose, Himalayan salt.
Very good source of riboflavin, niacin, pantothenic acid.
Source of vitamin B6, folate, iron, magnesium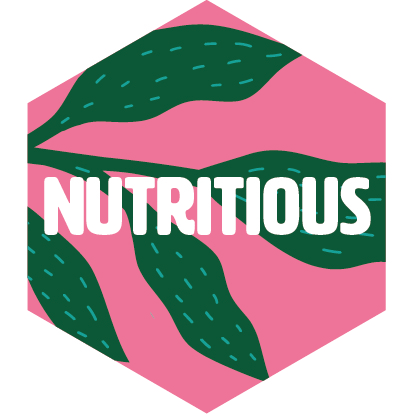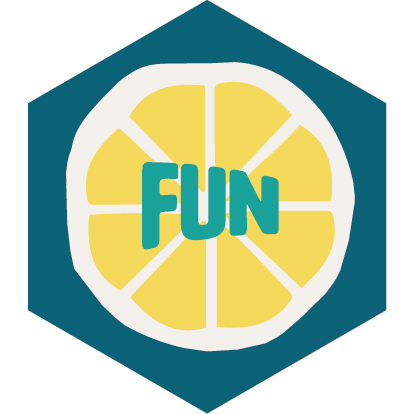 Yushoi – Lightly Salted Baked Pea Snack
Yushoi's Lightly Sea Salted oven baked Pea Snaps are a light and crispy snack made from green peas, which are high in fibre and suitable for Vegans. Keeping it simple, the light dusting of sea salt enhances the flavour of the delicious peas they're made from.
Ingredients: Green Peas (72%), Rapeseed Oil, Rice Flour, Sea Salt, Yeast Extract, Firming Agent: Calcium Carbonate; Antioxidant: Extract of Rosemary.
Protein Ball Co – Raspberry Brownie
A handful of sweet raw pitted dates, cashews, raw cacao powder, plant protein powder (pea + rice) and rolled in sour freeze dried raspberries. A rich taste of chocolate mixed with refreshing raspberry!
Ingredients: Dates, cashews, tapioca fibre, raw cacao powder (10%), raspberries (5%), grape juice concentrate, rice starch, pea protein,
rice protein.
Packed in an environment that packs peanuts, nuts, milk & egg. May contain the occasional stones/pits from fruit. Gluten Free + Suitable for Vegans. Soy-free. All natural. Dairy-free. Wheat-free. No added sugar. High in Fibre
Livia's Kitchen – Raw Cookie Dough Nugglets
Chocolate covered little squidgy Nugglets of heaven. Enjoy these all-natural RAW COOKIE DOUGH NUGGLETS. Soft and squidgy, sweet oaty centres covered in a smooth velvety chocolate.
Ingredients: Date Paste, Gluten Free Oats (29%), Raw Chocolate (20%), Cacao Butter, Coconut Sugar, Cacao Mass, Lucuma, Vanilla. (Raw Chocolate 66% Cacao Solids)), Maple Syrup, Himalayan Pink Salt, Coconut Sugar.
Oats are produced in a factory that handles tree nuts, eggs, soya, sesame & peanut; may contain the odd date pit piece.
Vegan, Gluten & Dairy free and can be enjoyed by everyone!
The Raw Chocolate Co – Chocolate Covered Almonds
Organic raw chocolate coated almonds. Cocoa solids: 66% minimum. Caramel chocolate almonds with a decadent dusting of cacao powder? You'd be nuts not to.
Ingredients: almonds (33%), virgin cacao butter, coconut blossom sugar, raw cacao mass, raw lucuma, cacao powder, vanilla.
Organic, Vegan, Gluten Free, Soya Free, Palm-oil free
Vivani – Crispy Cornflake Chocolate
Crunchy vegan "milk chocolate" bar with rice drink instead of milk, refined with brittle cornflakes. A pleasure not only for vegans!
Ingredients: raw cane sugar, cocoa butter, rice drink powder 13% (dried rice syrup) , cocoa mass, cornflakes 7% (corn, raw cane sugar, sea salt), tiger nuts (ground), hazelnut paste, bourbon vanilla extract, sea salt
Cocoa solids: 37 % minimum
May contain components of other tree nuts, milk and gluten.
Doisy & Dam – Hazelnut Butter Cups
Made from natural ingredients, using 50% less sugar than the nations 'favourite', no palm oil in sight, vegan friendly and their taste absolutely banging. Doisy & Dam's Hazelnut Butter Cups have a moreishly smooth centre and are covered in their single-origin 70% dark chocolate.
You got bored of healthy stuff tasting…well too healthy. Which means you end up going for that bit of naughtiness which is full of sugar and scary sounding ingredients. Doisy and Dam wanted to change the game with these delicious dark chocolate nut butter cups. With 3 mini cups per pack they're the perfect portion size.
Ingredients: Cocoa Mass, roasted hazelnuts (35%), sugar, cocoa butter, salt, emulsifier: soya lecithin
May contain traces of milk and other nuts. 
Vegan Society Certified.
iChoc – Choco Cookie Rice Choc
Crunchy dark cocoa biscuits with smooth rice choc. Who needs milk, when you can achieve perfection without it?
Ingredients: raw cane sugar, cocoa butter, cocoa mass, rice drink powder 13% (dried rice syrup), cocoa cookie 12% (wheat flour, cocoa powder, raw cane sugar, coconut fat, sugar beet syrup, sea salt), hazelnut paste, bourbon vanilla extract. Cocoa solids: 40% minimum.
The ingredients are from organic agriculture. 
May contain traces of other tree nuts, milk and gluten.
Bepps – Sweet Chilli Pea Puff Snacks
If scrumptious treats are what you want, sweet chilli BEPPS are on-hand to satisfy your taste buds while at the same time being naturally nutritious.
Made solely from natural ingredients, sweet chilli BEPPS are free from any artificial flavourings that so often impact upon both taste and nutrition.
One of the most amazing aspects of these snacks is how full of fibre and protein they are, which can only be good for your overall health. Ideal for those who are vegan and following gluten free diets, you can now snack throughout the day on something that's both yummy and healthy. And with each bag providing just over 90 calories worth of energy, there's no need to count calories to decide that sweet chilli BEPPS are the way to go when it comes to snacks.
If you are looking for a new and appetising way to put a little extra spring into your snack time, you can't go wrong with their sweet chilli BEPPS.
Ingredients: Organic Black Eyed Pea Flour (36%), Organic Whole Rice Flour, Organic Sunflower Oil, Organic Sweet Chilli Flavour Seasoning (15%) (Rice Flour, Unrefined Cane Sugar, Spices (Paprika, Chilli, Pepper, Ginger), Onions, Tomatoes, Sea Salt, Garlic, Yeast Powder, Natural Flavouring, Acid: Citric Acid E330, Sunflower Oil) and Organic Rice Protein
All ingredients are organic. 
A good source of protein and fibre.
Pico – Almond Milk Chocolate
Pico Almond Milk Chocolate is the result of hard work, patience and dedication to the art of chocolate-making. A twist on the classic, their Swiss master chocolatiers blend creamy almond milk and Dominican Republic cacao together to create a smooth, modern masterpiece with a decadent, rich and velvety taste.
Ingredients: Cocoa Solids (Cocoa Mass, Cocoa Butter), Organic Sugar, Almonds (12.5%), Inulin, Vanilla Pods
Vegan, Certified Organic, Fairtrade, No Artificial Colours, Flavours or Preservatives, No Emulsifiers, Non-GMO
Contains Almonds. May contain hazelnuts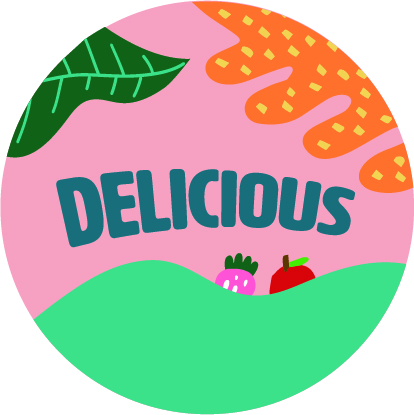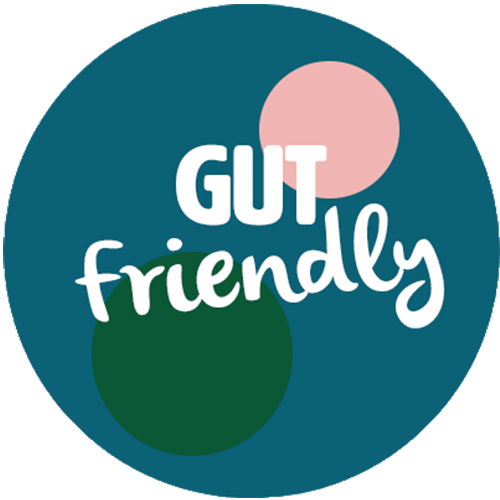 Boundless – Turmeric
Forget dry roasting and dousing in salt. Boundless have discovered a better way from the Aztecs and Aborigines. Soaking nuts and seeds in water before baking them unleashes a whole bunch of goodness lying in wait inside.
This blend of walnuts, pumpkin and sunflower seeds provide a great dose of fibre and protein with flavours that pack a punch.
Ingredients: Walnuts, Pumpkin seeds, Sunflower seeds, Maple Syrup, Turmeric (0.6%), Salt, Smoked Paprika (0.4%), Aleppo Flakes.
May contain traces of other nuts, peanuts and sesame seeds. Vegan and Gluten Free.
Kombucha Kat – Blueberry Kombucha can
Original Kombucha Kat flavoured with only organic blueberry juice. Full of natural antioxidants, and fermented with living kombucha cultures.
Ingredients: 4.6g/100ml Sugar, <0.5% ABV, 4.7m/100ml Live Lactobacillus
Organic, Vegan, Raw & Unpasteurized
Go Figure – Cacao Orange Flapjack Bar
One for the parents due to the warning at the end – Go Figure's flapjacks are a healthy combination of cold pressed fruits, gluten-free oats and in some flavours nuts and peanuts. Each bar also contains the award-winning and natural ingredient SlimBiome®, which helps you feel fuller for longer. Go Figure also ensures that their flapjacks don't include added sugar, syrups or fillers. Each 30g bar provides an energy boost at less than 120kcal between meals as well as helping promote healthy, sustainable weight management as an alternative to poorer snack choices.
Enjoy them as a satisfying energy-boosting snack between meals, before or after exercising, on the way to work or as a delicious treat. Ultimately, you can decide!
Ingredients: Gluten-Free Oats (Oats, Oat Bran), Chopped Dates, Cashews, Sultanas, Vegetable Glycerine, [Chicory Root Fibre, Glucomannan, Chromium Picolinate (SlimBiome®)], Cacao Nibs (4.3%), Cacao Powder (3.5%), Cacao Butter (3.5%), Natural Orange Flavouring).
Made in a facility that also handles dairy, soya, gluten, sulphites and other nuts.
Warning: Each flapjack contains 0.5g of glucomannan. Risk of choking for people with swallowing difficulties or when eaten with inadequate fluid. Always drink at least 1 glass of water with each flapjack bar.
Yogi Tea – White Tea with Aloe Vera
For this extraordinary YOGI TEA®, carefully selected white tea has been combined with aloe vera, mildly spicy turmeric and delicately scented chamomile flowers. Cinnamon gives this tea creation a fine, slightly sweet taste. Lean back and care for your soul with the pleasure of a cup of YOGI TEA® White Tea with Aloe Vera.
Ingredients: basil, white tea, lemon verbena, liquorice, jasmine green tea (green tea, jasmine flowers), cinnamon, rosemary, sage, turmeric root, fennel, cocoa shells, chamomile flowers, schisandra berries, 200 times concentrated aloe vera gel
All ingredients are certified organic.
Yogi Tea – Turmeric Chai
Powerful Mother Earth produces it: the wonderful, golden-radiant turmeric root. When it is consumed, you also feel like you are in good hands despite turbulent times. Combined with Chai spices and a hint of cinnamon, the tea develops its full, strong aroma. You allow yourself to become enchanted by it. It is especially delicious when served slightly sweetened and with a (vegan) milk variation. To enhance turmeric in the best possible way, it is recommended to prepare it as Golden Milk: Simply boil the teabag in milk (100 °C), for safe consumption let steep for at least 5 minutes and then enjoy!
Ingredients: turmeric root, cinnamon, liquorice, ginger, cardamom, black pepper, apple, fennel, mace, cocoa shells, cloves
All ingredients are certified organic.