Here's what was in our July 2020 box.. what will be in the August box? 😋
Let us know in the comments which your favourite was or which snack you'd like to see make a return!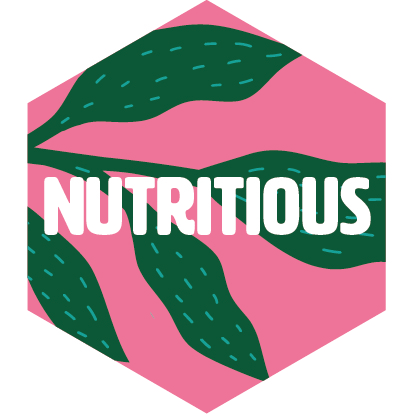 TRIBE Nature Bombs
The nut butter-filled, chocolate-enrobed TRIBE Nature Bomb delivers it all. Natural. Delicious. Plant-based. 8g Plant Protein. 60% less sugar than leading energy balls. Less than 100 calories per bomb. 10 vitamins & minerals. Gluten Free. And most importantly they taste incredible.
Vegan Chocolate, Pea Protein Crispies, Almond Butter, Sunflower Seeds, Chicory Root Fibre, Brown Rice Syrup, Gluten Free Oats, Cocoa Nibs, Rice Protein, Sunflower Oil, Cocoa Butter, Buckwheat, Cocoa Powder, Natural Flavouring, Sea Salt, TRIBE Vitamin & Mineral Blend: (Vitamin C, Iron, Zinc, Vitamin B6, Vitamin B2, Thiamine, Iodine, Biotin, Chromium, Vitamin B12).
Boundless Tamari & Aleppo Nuts and Seeds
Boundless soak their nuts and seeds to activate germination – the sprouting of a seed to a plant – releasing the plentiful enzymes and incredible nutrients Mother Nature had locked away for the growing process. By being more in tune with nature, these soaked and activated nuts and seeds are super nutritious and lighter on your tummy.
Plant based and high in protein, take your snacking game to the next level with this gutsy blend of spices that pack a Boundless punch!
Almonds, Cashew Nuts, Pumpkin Seeds, Sunflower Seeds, Tamari, Cider Vinegar, Aleppo Flakes, Sesame Oil. 30g.
Fattbar – Raspberry and Seed
Fattbar are passionate about producing high quality products, where every ingredient matters. Their mission is to go beyond the ordinary to create a delicious low carb and keto range that is truly natural, nutritious and free from all sweeteners for optimum health benefits and amazing taste. No guilt, no aftertaste, no compromise.
The Raspberry and Seed bar is crammed with nutritious seeds and chicory extract to sweeten, naturally. A delicious source of energising super fats and prebiotic fibre.
Sunflower Seeds, Chicory Extract, Pumpkin Seeds, Sunflower Oil, Inulin, Freeze Dried Raspberry, Natural Raspberry Flavouring.
* Allergen Advice: Made in an environment that handles nuts, sesame seeds, milk, soya and cereals containing gluten.
Evolved Fruit Bites – Strawberry & Blueberry
Founded by a Nutritionist, Evolved have given fresh fruit the evolutionary kick it needs to stay convenient and snackable in the busy 21st Century! Evolved carefully dice fresh fruit into bite-size nibbles, before being freeze-dried to preserve the fruit's natural taste, colour and nutrients! 
Evolved Strawberry & Blueberry is a naturally sweet and tangy mix of real strawberry and wild blueberry. Each packet is High in Fibre, Low in Sugar and Calories, Vegan, 1 of your 5 a day, and has absolutely nothing added!
Strawberry, Blueberry.
Cawston Press Apple & Summer Berries Fruit Water
Pressed to impress! This thirst-quenching fruit water contains pressed fruit that has been shaken up with water and popped into small cartons: A little refreshment that's perfect for lunch breaks and snack time!
At Cawston Press their drinks do not have added sugar, fake sugar or concentrates… they never take any short cuts, believing that nature is best!
54% pressed apple, still water, 4% strawberry puree, 2% raspberry puree, antioxidant: Vitamin C (ascorbic acid).
*Contains naturally occurring sugars from fruit.
Wallaroo Organic Mango Slices
These gently dried mango slices are loaded with naturally occurring essential vitamins and minerals and are perfect on their own or as a delicious tropical addition to yogurt and cereal.
Wallaroo's Succulent Mango Slices are naturally gluten free, vegan and nutritionally thought out so that each pack is equivalent to 1 of your 5 a day! These packs are Ideal for lunch boxes, in the car or for nibbling at your desk.
Wallaroo are one of the forward thinking companies whose wrappers are also home compostable, leaving no plastic waste!!
100% Organic Mango
*No added sugar, salt, preservatives or sulphites
Dragonfly Tea – Jasmine Pearls Green Tea
Scented with fresh jasmine flowers and hand-rolled into 'pearls', this exquisite green tea is made using old artisan techniques. Like all quality green teas, the leaves are harvested in springtime and in summer, when jasmine is at its most fragrant, jasmine buds are hand-picked and gently laid onto the tea. At dusk, they slowly unfurl, releasing their fragrance overnight, until the tea is perfectly infused with the heady scent of jasmine.
Dragonfly Tea care deeply about the purity and quality of their teas and are committed to traditional and sustainable methods of tea cultivation and processing. They actively support small-scale production and deal directly with farmers where they can and never use artificial additives, preservatives or colourings all their teas are GM-free. Dragonfly Tea are members of the Organic Food Federation, Fairtrade Foundation and Rainforest Alliance, and support the Slow Food movement.
Green tea scented jasmine flowers
Dragonfly Tea – Bai Mudan White Tea
This authentic white tea of exceptional quality, from the misty peaks of China's Fujian Province, is known as 'White Peony'. Made from the delicate buds and most tender leaves of the Da Bai tea bush favoured by the 11th century Song Emperors, the leaves are gathered and dried in early spring and then skilfully cured using age-old techniques. An exquisitely subtle tea, beautifully mellow with a slight nutty flavour.
Da Bai white tea.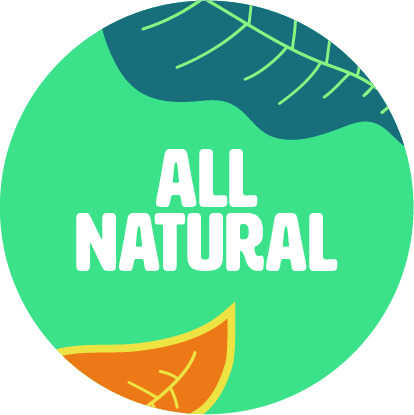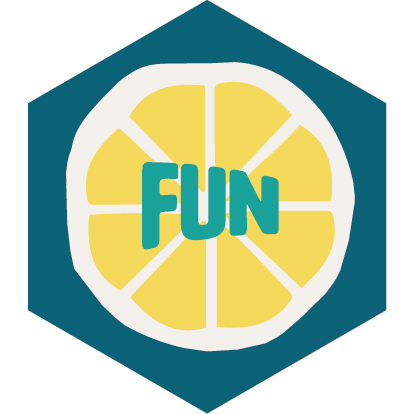 Raw Press – Cacao Crunch Pronut
Go nuts for Pronuts! A mouth-watering alternative: a raw protein donut made from oats, cashews and dates, with vegan hemp protein powder, a raw chocolate and lucuma icing. 15g of plant protein is crammed into this delicious guilt free treat!
Cashews, dates, gluten-free oats, hemp protein powder, vanilla extract, salt, icing (cocoa beans, cocoa butter, cacao nibs, coconut sugar, lucuma). Cocoa solids 70% min.
 *Contains nuts. For allergens, see ingredients in bold.
Creative Nature Creamy Mylk Chocolate Light & Crunchy Gnawbles
These crunchy bites of creamy mylk chocolate are the closest tasting gnawble to a vegan Malteser! They are free from all top-14 Allergens, making them suitable for vegans and allergy sufferers! With 39% less sugar than the market leading brand, you can enjoy your favourite snack without having to worry about eating too much sugar!
What else? In Creative Nature's best efforts to make their range of Gnawbles as environmentally friendly as possible, they have refused ingredients such as dairy and palm oil and have also moved to fully recyclable packaging!
Dark Chocolate (70%)(Sugar, Cocoa Butter, Cocoa Mass, Rice Flour, Chicory Root Extract, Coconut oil, Emulsifier (Sunflower Lecithin)), Rice Balls(29.1%)(Rice Flour, Corn Flour, Sugar, Sodium Bicarbonate, Salt, Flavouring), Flavouring,  Glazing Agents (Gum Arabic, Zein Maize Protein)).  
* Allergy Advice: Contains Dark Chocolate 70%, Dark Chocolate contains Cocoa Solids 33% minimum.
Perkier Salted Caramel bites
These insanely delicious salted caramel bites provide salted caramel sweetness in a good for you bite. These are da bomb! We're talking full on, in your face flavour. Creamy, rich and insanely moreish, with a unique melt in your mouth texture!
Fully-loaded with amazing plant proteins, fantastic flavours, key minerals including iron, nutritious energy, and are all extremely rich in fibre. They are simply the perfect bite-sized snack that you can take with you on-the-go and enjoy anytime, anywhere you want.
100% plant based, palm oil free, and the packaging is 100% recyclable!
Dates, peanuts, dates, protein crisps (soy protein, tapioca starch, salt), chicory root fibre, brown rice syrup, coconut sugar, rice flour, desiccated coconut, cocoa butter, puffed quinoa, tapioca starch, date syrup, inulin, sea salt, natural flavouring, sugar, sunflower lecithin.
*Allergy Information: For allergens, see ingredients highlighted in bold in the ingredients list.
Mimselicious Coconut & Almond Millionaire Bites
These scrumptious Coconut & Almond Millionaire Bites have a glorious layer of cookie dough topped with a creamy date caramel and a thin layer of dark chocolate.
Mimselicious snacks are always naturally gluten, dairy and refined sugar free. They are produced in small batches by a family run business in the UK, which allows for the use of the best quality ingredients so that their treats taste delicious without all the nasty preservatives and additives.
Dates (Dates, Rice Flour), Gluten Free OAT Flour, Dark Organic Fairtrade Chocolate Min 67% Cocoa Solids (17%)(Cocoa Mass, Coconut Sugar, Cocoa Butter), Coconut Oil, Agave Syrup, Desiccated Coconut (7.5%), ALMOND Butter (7.5%), Coconut Oil, Salt, Xanthan Gum, Natural Vanilla Flavouring.
 *Allergy Advice:  For allergens see ingredients in bold. Produced in a factory that handles other nuts, eggs, milk, soya and cereals containing gluten.
Raw Chocolate Mulberries
The Raw Chocolate Co set out to make fabulous chocolate. Their aim is to make chocolate that makes you feel special and puts a smile on your face, by making you feel good on the inside and well as on the outside. Without compromise, they want their products to have a positive impact on the world and on the lives of those involved in producing the fabulous ingredients they use.
This means the chocolate is raw! The cacao used has been sun dried and not heat treated and has been minimally processed to keep it as close to the natural state hanging off the tree. With use of minimal additional ingredients, the cocoa can sing out!
Even better, all the cacao The Raw Chocolate Co use is certified organic.
Mulberries (44%), cacao mass, coconut sugar, virgin cacao butter, cacao powder. 
*Allergens: Made in a facility that handles nuts.
Yumtaz Lotus Bites – Sweet Chilli
Yumtaz Lotus Bites are roasted lotus seeds seasoned with nutritionally rich natural ingredients to make them crunchy, yummy and tazty! They are made from 100% natural ingredients. You will not find any artificial flavours, colours or preservatives in these Lotus Bites. As well as being suitable for Vegans and Vegetarians they are Dairy and Gluten free!
Lotus seeds are an aquatic crop used in Ayurveda & traditional Chinese medicine. Known for the exceptional nutritional and medicinal qualities, they are also termed as 'God's food' in the Indian culture! Being a great source of Iron, Fibre, Protein, Magnesium, Potassium, Phosphorous, Iron, Calcium, Zinc and antioxidants.
Benefits of Chilli – Fight inflammation. Chilli peppers contain a substance called capsaicin, which gives peppers their characteristic pungency, producing mild to intense spice when eaten and also helps fight inflammation. Known as a Natural pain relief, to have cardiovascular benefits, boost immunity and lose weight.
Ingredients – Popped Lotus Seeds (73%), Rice Bran oil, Salt, Yeast extract, Garlic Powder, Onion Powder, Paprika Extract, Tomato Powder, Natural Capsicum Flavouring, Jaggery (concentrate from cane juice) & 100% positive energy
Yumtaz Lotus Bites – Spinach & Turmeric
Made from 100% natural ingredients, these incredibly tazty lotus bites also contain various health benefits! Low in saturated fats and rich in protein, means they are good to satisfy mid meal hunger pang, so you can enjoy them guilt free!
With these lotus bites being suitable for Vegans and Vegetarians, they are also Dairy and Gluten Free meaning you can enjoy the crunchy yumminess with all these added health benefits coming as a bonus!
Benefits of Spinach & Turmeric:
Spinach is loaded with tons of nutrients in a low-calorie package. Dark, leafy greens like spinach are important for skin, hair, and bone health. They also provide protein, iron, vitamins, and minerals.
Turmeric contains more than 100 chemical compounds that contribute to its ability to help treat conditions from stomach aches to respiratory illness. Most importantly, turmeric contains curcumin, which is a polyphenol. Polyphenols are organic chemicals that have been shown to have anti-inflammatory properties!
Popped Lotus Seeds (78%), Rice Bran Oil, Curry (Turmeric, Cumin, Ginger, Coriander Seeds, Fenugreek Seeds, Garlic, Nutmeg, Paprika, Pepper, Salt, Onions, Cinnamon), Salt, Spinach, Onions, Tomatoes, Garlic, Herbs (Parsley, Lovage Leaves), Yeast Extract, Natural Flavouring and Citric Acid
Mr Filbert's French Rosemary Almonds
Mr Filbert's French Rosemary Almonds are a firm favourite – fragrant, with punchy sweet and savoury notes, this aromatic treat is simply delicious. These wonderfully moreish almonds are gluten free, dairy free and suitable for vegans. Being hot-air roasted using a unique production method, makes them tastier and healthier for you than traditional, oil-fried snacks and an excellent source of protein!
Roasted Almonds 93%, sugar, rosemary, sea salt, rapeseed oil.
* Allergens in bold.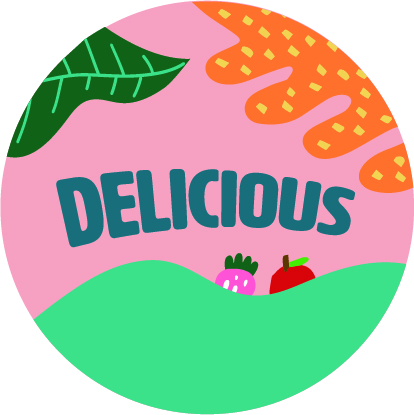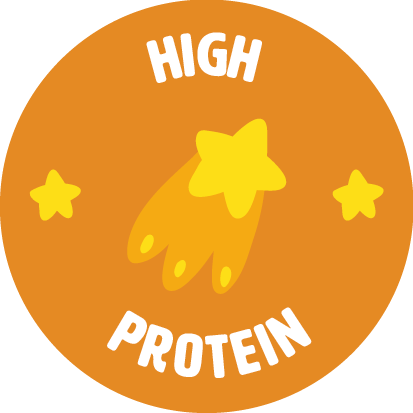 The Protein Ball Co. Raspberry Brownie
These yummy bitesize protein balls are a handful of sweet raw pitted dates, cashews, raw cacao powder, plant protein powder (pea + rice) and rolled in sour freeze-dried raspberries. A rich taste of chocolate mixed with refreshing raspberry!
Protein is made up of amino acids, which are the building blocks for us humans. It is essential to our bodies in everything, from repairing muscle to maintaining bones. Whatever your age, your body needs daily protein and these protein balls are a quick and easy way to make sure you're reaching your nutritional goals.
Dates, cashews, tapioca fibre, raw cacao powder (10%), raspberries (5%), grape juice concentrate, rice starch, pea protein, rice protein.
 *Packed in an environment that packs peanuts, nuts, milk & egg. May contain the occasional stones/pits from fruit. Gluten Free + Suitable for Vegans.
Squirrel Sisters – Peanut Caramel Natural Protein Bar
The Squirrel Sisters are back again this month with their new and extremely delicious Peanut Caramel Protein Bar! Their bars are all 100% natural, vegan, gluten free, a source of protein, with no added sugar. These bars are genuinely healthy as only whole dates have been used to bind all of the products, therefore containing fibre, vitamins and minerals. Also, all the packaging is 100% recyclable!
Roasted peanuts (34%), chopped dates, sultanas, sunflower seeds, pumpkin seeds, vegetable glycerine
*Allergens: Contains peanuts
*Gluten-Free, Dairy-Free, Vegan, Soy Free, Sugar-Free, High in Fibre, Grain Free, Source of Protein
Nibble Choc Walnut Brownie Bites
There's a reason why walnut brownie is a classic American flavour combo— it's simply delish! The crunchy walnuts break up this rich, smooth chocolate brownie with a hint of vanilla rounding it all off.
For ages Nibble hunted high and low for a deliciously healthy, high protein snack that's easy to eat on the run. In the end, they got tired of searching and made their own. These yummy all-natural brownie bites are the answer to healthy snacking on the go: they are vegan, gluten free, dairy free, and a source of protein and fibre. 
Dried Plum Purée (21%) (Dried Plums, Prune Concentrate), Pea Protein (17%), Walnuts (15%), Coconut Nectar, Cocoa Powder (8%), Sunflower Oil, Cocoa Butter, Gluten-Free Oat Flour, Emulsifier: Sunflower Lecithin, Humectant: Vegetable Glycerol, Chicory Fibre, Salt, Water, Natural Flavouring, Thickener: Carob Bean Gum, Antioxidant: (Ascorbic Acid) Vitamin C.
Vive Dark Chocolate Hazelnut Protein Bite
These indulgent bites are making nature taste naughty. 
At under 100kcal each and crammed with protein, they're the perfect treat to keep you fuller for longer; without compromising on taste. Made from wholesome, high quality and natural ingredients, they positively ooze indulgence and will leave you feeling reVived.
They may be small, but they pack a mighty punch …
Hazelnuts (18%), Organic Dark Chocolate (16%) (Cocoa Mass, Organic Cane Sugar, Cocoa Butter, Vanilla Powder), Dates, Chicory Fibre, Pea Protein, Peanuts, Protein Crisp (Pea Protein, Manioc Starch), Cacao Butter, Concentrated Grape Juice, Rice Starch, Rice Protein, Sunflower Lecithin, Sea Salt
* Allergens: See ingredients in bold
May contain traces of Milk, Soy and Other Nuts.
Creative Nature Orange Cacao Protein Crunch Bar
The Creative Nature Brilliant Orange Cacao High Protein Flapjack is a brilliantly indulgent treat that has an added hint of orange and whole lot of protein & fibre! Stop forcing yourself to eat the same old protein snacks packed with additives, sweeteners or worse and indulge in this healthy and delicious Flapjack!
By adding a bit of joy to your gym session with something that tastes good, does good and has over 20% protein per bar, which will keep you fuller for longer but will also aid in muscle recovery when consumed after a workout!
Dates, Soya Protein (9%), Chicory fibre, humectant (glycerol), Rice Protein (4%), Organic Cocoa Butter (3%), Gluten Free Oats, Pumpkin Seeds, Rapeseed Oil, Cacao Beans, Chia Seeds, Natural Flavouring.
TREK Peanut Power Protein Bar
TREK Peanut Power is a blend of incredible flavours and ingredients – peanuts and gluten-free oats that are smooshed together to make up this fantastic snack. This bar is perfect for people with busy lifestyles, it'll keep you fuller for longer and offers those consuming this nutty delight a lasting energy boost. Perfect for breakfast time, pre or post-workout snacking or random hankerings for a little something to eat. Healthy and completely delicious. 
TREK believe the best things come from the earth, not a lab. That's why they made TREK Peanut Power Protein Bars. Packed with natural ingredients like 10g of plant-based protein and delicious peanut butter, these protein bars are the perfect slow-release energy snack. Oh, and they're one of your five a day. Now that really is a no-brainer!
TREK Peanut Power Protein Energy Bars are:
Wheat and gluten free
Dairy free
GM free
Vegan friendly
Kosher approved
No added sugar
One of your 5 a day
Dates (33%), SOYA Protein Crunchies (SOYA Protein, Tapioca Starch, Salt) (15%), Fruit Juice Concentrates (Apple, Grape, Pear) (13%), Raisins (12%), Gluten Free Oats (8%), CASHEWS (8%), Cocoa Powder (4%), SOYA Flour, Natural Flavourings & Rice Starch.
* May contain traces of peanuts, other nuts and the odd shell or pit piece
* Vegan-friendly, contains natural ingredients, gluten-free, high in fibre and with slow-release energy and plant-based protein.