To celebrate all our new subscribers and thank everyone for their support, we made sure this was a super duper box packed full of high quality, delicious healthy and vegan friendly snacks.  The box featured 24 snacks including a high value bag of premium Power Snacks by Navitas.
Let us know in the comments which was your favourite or which snack from a past box you'd like to see make a return!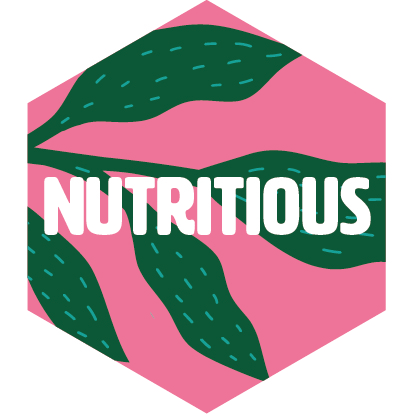 Pulsitos Roasted Fava Beans – Mediterranean Herbs
VEGAN, GLUTEN FREE & PLASTIC FREE: LET THE GOOD THYMES ROLL!
Mouthwateringly delicious, Pulsito's Med Herbs Roasted Fava Beans are full of flavour, naturally seasoned with more herbs than you can think of: Parsley, Oregano, Rosemary, Thyme, Basil and Sage
They're high in all the right places, and low in all of the others:
7.1g protein per 30g pack
4.3g fibre
Under 120 calories
Low fat
Fava beans (85%), rapeseed oil, sea salt, parsley, oregano, rosemary, thyme, basil, sage, sugar, onion powder, garlic powder, red pepper, white pepper, black pepper powder.
Allergy information: May contain traces of nut, peanut and sesame.
GUILT FREE PACKS:
Plastic free
Suitable for recycling alongside your newspapers
Suitable for composting with your food waste
Once you've finished the snack you can pop the pack in either the paper recycling bin – with yesterday's news – or the food bin – with today's banana skin – for them to either be recycled and reused or returned to the earth as nothing more than soil.
Absolutely no planets were harmed in the making of the plastic free packs.
Love Corn – BBQ Premium Crunchy Corn
Love Corn's Smokey Barbeque premium roasted corn snacks are a deliciously crunchy savoury snack. They're a good source of fibre, low in sugar and calories, dairy free, gluten free, non-GMO and Vegan. They make a great on the go bite, lunch box filler or can even be used as a topper for salads or soups.
Corn, Paprika, Onion, Garlic, Sea Salt, Sunflower Oil
Navitas Cacao Goji
A certified B corp, Navitas are a truly ethical brand; looking after their producers and the environment. Their snacks are delicious too!  This premium bag of goodness is made of dates, seeds and superfoods, their Power Snacks harness the powerful nutritional benefits of cacao powder and goji berries, providing vitamins, minerals and fibre in one bite-sized snack. Convenient, lasting energy never tasted so good! Contains no nuts, gluten, dairy or artificial ingredients.
Date paste*, navitas organic superfood blend™ (chia seed*, goji powder*, cacao powder,* lucuma powder*, maca powder*), sorghum*, raisin*, dark chocolate chip* (cane sugar* cocoa liquor*, cocoa butter*), pumpkin seed*, sunflower seed*, sunflower seed butter*, natural flavor*, acerola cherry powder*, sea salt.
*Organic ingredients
May contain pits or nutshell fragments.
Meridian – Peanut & Berry Bar
Meridian Nut Bars are crammed with nuts so the high protein content is provided naturally from the nuts and not by added processed protein that's found in most other protein bars.
The bars are an ideal recovery food as they provide protein and carbohydrates, a combination that promotes speedy muscle repair after exercising, and replenished muscle fuel.
A satisfyingly tasty choice for busy people, these high energy snacks are also perfect for healthy snacking.
Peanuts (52%), Brown Rice Malt, Cranberries (10%), Brown Rice Bran, Dried Raspberries (3%), Grape Juice Concentrate, Rice Starch, Emulsifier: Sunflower Lecithin, Natural Flavouring.
Celery Free, Crustaceans free, Egg free, Fish free, Lupin free, Mollusc free, Mustard Free, Soybeans free, Sulphur dioxide and Sulphites free.
Free from added artificial colourings, flavourings and preservatives, Free from GMOs, Free from refined sugars, Free from trans fats and hydrogenated oils, Suitable for vegans, Suitable for vegetarians.
Nakd Lemon Drizzle
Our son's all-time favourite Nakd bar! They've transformed a British classic into a perfectly pocket-sized portion. Nakd Lemon Drizzle snack bars are bursting with the zesty zing of citrus, whipped up with natural delights to satisfy your cakey cravings! All of that and these little beauties are gluten free, dairy free, vegan friendly and one of your five day.
Dates, raisins, almonds, coconut, cashews, lemons
RE 100% Apple Crisps and Peach Crisps
These crisps are great; super light and crunchy with all the flavour of the fruit in each bite.
RE air dry their crisps so there's no heat involved, preserving more of the fruit's natural goodies.
Dairy free, nut free, sugar free, salt free, additive free, preservative free, vegan.
Apple Crisps: 100% Apple
Peach Crisps: 100% Peach
Ombar Strawberry Mylk Chocolate Bar
55% cacao, creamy 'mylk' chocolate, and zingy, fruity strawberries. Ombar use creamed coconut instead of milk which gives a delightfully smooth, melt-in-mouth texture, and they add billions of live cultures.
They keep their cacao unroasted to preserve the heat-sensitive polyphenols (healthy plant compounds), ensuring the chocolate stays nutrient-rich and full of flavour, as nature intended; delicious! Organic and Vegan, these bars are ethical too: Ombar source all their cacao from farmers' co-ops in Ecuador, paying above fair-trade rates for a truly conscientious snack.
Coconut Sugar*♦, Unroasted Cacao*♦, Cocoa Butter*, Creamed Coconut (14%), Strawberry Powder* (7%), Vanilla Extract*, Live Culture: Lactobacillus Acidophilus.
*Certified organic. ♦Fair trade certified according to the Fair for Life standard (59%). Cocoa solids 55% minimum. Allergy information: may contain nuts.
This bar is a source of Manganese. Manganese contributes to the protection of cells from oxidative stress. Enjoy as part of a healthy lifestyle and balanced diet.
All Ombar products are refined sugar free, dairy free, gluten free and certified vegan, organic, and fair trade.
Dash Sparkling Water with Peaches
A gorgeously refreshing drink, perfect for the summer. This British sparkling spring water is infused with whole, wonky peaches for a juicy dash of flavour.
What's wonky? Well, it's bent, crushed, curved, knobbly, misshapen fruit which others say no to. By accepting the misfits Dash are helping to reduce food waste, well done them!
Sparkling Spring Water,  Peach Extract and Natural Flavourings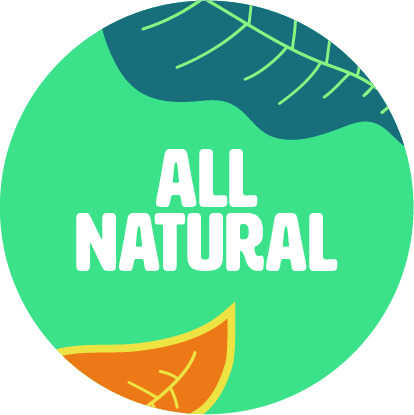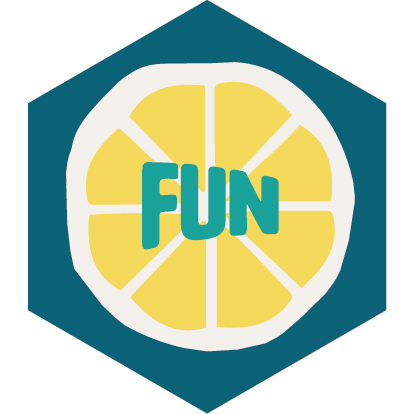 Snackzilla Chocolate Cookie
Handmade in Yorkshire in a family run bakery, Snackzilla make deliciously chewy cookies that are packed full of oats and fibre all wrapped in sustainable compostable wrappers, which are certified by The Plastic Free Trademark.
These yummy cookies are created by a Mum, based on her Great Grandmother's cookie recipe, with a few modern healthy improvements! As well as being a good source of fibre these cookies are vegan and have 40% less sugar than most sweet biscuits.
(allergens in bold):Brown rice syrup, rolled oats (26%),  Wheat Flour (with added Calcium, Iron, Niacin, Thiamin) Sunflower oil, Humectant (Glycerine), Dietary Fibre (Chicory), Cocoa Powder (2%), Cocoa butter, Natural Flavouring, Emulsifier: Sunflower Lecithin, Citrus fibre, Raising Agent (Potassium Hydrogen Carbonate, Monopotassium Phosphate, Wheat Flour, Monocalcium Phosphate Monohydrate)
May contain traces of nuts and dairy.
Gato Cookies n Cream Salted Caramel
A healthier twist on the original sandwich biscuit! Two delicious salted caramel biscuits filled with chocolate cream. At GÂTO, they are passionate about creating indulgent plant-based treats that are better for you, your gut and the planet. Everything they bake is vegan, free-from and lower in sugar. Instead of butter, flour, eggs and sugar, they use nut butter, oats, almonds, aquafaba and even vegetables, keeping both your taste buds and gut happy!
Gluten Free Flour (Rice, Flax, Potato, Tapioca, Maize, Buckwheat), Coconut Oil, Sugar, Fibre (Chicory, Citrus), Water, Potato Starch, Cacao (3%), Natural Flavour, Grape Juice, Rice Starch, Fibre (Potato, Psyllium Husk), Salt.
Hippeas Sweet & Smokin Crunchy Chickpea Puffs 
HIPPEAS Organic Chickpea Puffs are made from the humble, but mighty legume baked into a light and crunchy puff.  They're free from milk, eggs, wheat, peanuts, tree nuts, fish, shellfish and gluten. Vegan and a great source of protein and fibre.
Chickpeas*(39%), Quinoa*, Tapioca*, Sunflower Oil*, Sweet & Smokin Flavour Seasoning (9%), Rice Flour*, Unrefined Cane Sugar*, Sea Salt, Onions*, Natural Flavouring, Anti-Caking Agent: Calcium Carbonate, Rice Protein*
Nairns Salt and Vinegar Pop Oats
A great alternative to standard potato snacks. Nairns heat their Scottish oats, pressure them and then pop them into these amazingly light, crunchy snacks. Who would've thought one oat could be a whole crisp! They are Full of flavour without being overpowering and have a slight nutty aftertaste.
As a snack, Nairn's Pop Oats meet the nutritional criteria for the NHS "Healthy Living Award" and are also schools compliant.
Gluten Free Wholegrain Oats (41%), Tapioca Starch, White Rice Flour, Sunflower Oil, Sugar, Rice Flour, Natural Flavouring, Acid: Citric Acid, Sea Salt, Salt, Sugar, Yeast Extract.
Not suitable if you react to Avenin- a protein in oats.
Karma Bites Popped Lotus Seeds Caramel
These delicious lotus seed snacks are high in complete protein, low in fat, full of vitamins, minerals, and iron for energy, as well as being packed with phytochemicals to help fight illness. Karma bites are a truly blessed combination of goodness and sweetness; every bite's beautifully covered in a delicious layer of natural caramel flavour.
Popped Lotus Seeds, Jaggery, Olive Oil, Sea Salt, Vanilla. 
Produced in the same facility that processes nuts and seeds.
Recyclable packaging
Vivani Mandel Orange Rice Chocolate Bar
A tasty bar in plastic free compostable packaging, made with fruity orange bits and chopped almonds, covered in finest creamy cocoa dairy free milk chocolate. Instead of milk it's made with vegan rice milk powder; a delicious alternative to common whole milk chocolate.
raw cane sugar*, cocoa butter*, cocoa mass*, rice drink powder* (rice syrup*, dried) 14%, almonds, chopped* 4 %, granulated orange*3%, hazelnut paste*, orange essential oil*, bourbon vanilla extract*.
cocoa solids: 40 % min.
* from organic agriculture certified by (DE-ÖKO-013)
May contain components of other shell fruits, milk and gluten.
Pri's Puddings Pecan Pie
Pri's Puddings combine simple, wholefood ingredients to create decadent and healthy desserts. Pri's desire to find natural treats free from all naughty ingredients, led her to create a wholefood dessert range using a maximum of 5 ingredients, without compromising on taste.
All treats are made from only 5 wholefood ingredients, are vegan friendly, gluten-free and refined sugar free. They also use 100% recyclable packaging and are firm believers in pure simplicity and transparency!
The Pecan Pies taste even more delicious heated up. Serving tip – heat up our pies in the microwave for 8 seconds, or the oven for 1-2 minutes.
We advise opening the pack with scissors or they can get a little crushed, although they still taste as great!
Indulge with an oaty pie crust, filled with luxurious date caramel and sprinkled with pecan crumbs.
These cutie pies are made of only four ingredients and are vegan, gluten free, peanut free and refined sugar free, but are still scrumptious pockets of delight.
Pri combines the simplest wholefood ingredients to create a decadent healthier dessert; their indulgent and quirky "Pocket-sized Pies" are perfect for snacking on-the-go.
Dates, gluten free oats, coconut oil, pecans
Pri's Puddings Cashew Pie
Indulge with an oaty pie crust, filled with a moreish cashew butter caramel. These cutie pies are made of ONLY 4 INGREDIENTS and are vegan, gluten free, peanut free and refined sugar free, but are still scrumptious pockets of delight.
Pri combines the simplest wholefood ingredients to create a decadent healthier dessert; our indulgent and quirky "Pocket-sized Pies" are perfect for snacking on-the-go.
Gluten free oats, cashews, coconut oil, dates
Doisy and Dam Maple Toasted Rice Chocolate
A company with two rules for their ingredients: as few as possible of the best possible; perfect! These delicious snacks are made with Columbian dark chocolate, famed for its fruity nutty flavour, crunchy toasted rice and a pinch of pink salt.
The chocolate is palm oil free, ethically sourced and made from only natural ingredients as well as being Vegan society certified.
Cocoa mass, sugar, cocoa butter, crispy rice (2.5%) (rice flour, rice bran, sugar rice extract), maple essence (0.4%), pink Himalayan salt (0.3%).
May contain traces of milk, soya, gluten and nuts. Cocoa solids 70% minimum 
Doisy and Dam Almond Butter Cups
Made from natural ingredients, using 50% less sugar than the nations 'favourite', no palm oil in sight, vegan friendly and they taste absolutely banging. These Almond Nut Butter Cups have a moreishly smooth centre and are covered in single-origin 70% dark chocolate.
Cocoa Mass, Roasted Almonds (35%), Sugar, Cocoa Butter, Salt, Emulsifier: Soya Lecithin
Cocoa solids 70% minimum.
Made in a facility that handles milk, gluten, nuts, peanuts and sesame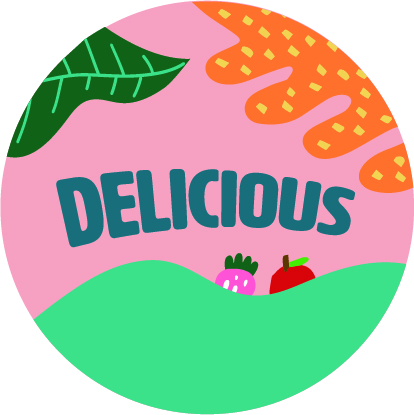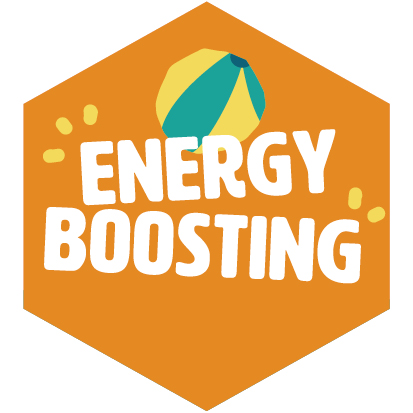 Squirrel Sisters Peanut Raspberry Protein Bar
Another yummy offering from squirrel sisters this month.  This multi award winning small family company never fails to delight and these Raspberry bars are no exception. Their bars are all 100% natural, vegan, gluten free, with no added sugar. And are entirely sweetened by dates so they are a truly healthy snack. Also, all the packaging is 100% recyclable!
Cashews, dates, sultanas, almonds, goji berries, raspberry powder (2%)
The Protein Ball Co Strawberry & Vanilla Breakfast Balls 
Get your morning on-a-roll with these strawberry and Vanilla oat breakfast balls. These sweet and moreish breakfast balls are made with pitted dates, gluten free oats, almonds, strawberries and natural vanilla flavouring. Tasting a bit like a milkshake they're great for adults and little ones. Great as a breakfast snack with a cup of tea or coffee, on the way to the office, or after your morning workout.
Dates, almonds, gluten free oats (10%), organic tapioca fibre (10%), grape juice concentrate, rice starch, pea crispies (pea protein, rice flour), pumpkin seed protein, pea protein, strawberries (2%), flaxseed, vanilla flavouring (0.2%)
Packed in an environment that packs peanuts, nuts, milk & egg. May contain the occasional stones/pits from fruit. Gluten Free, GMO free, soy free, all natural, suitable for vegans.
Pulsin High Fibre Chocolate Hazelnut Brownie
This award-winning company has made a new delicious vegan brownie which is packed full of hazelnuts, peanuts and naturally sweetened chocolate for the ultimate healthy but indulgent treat. These cold pressed brownies are dairy free, soya free, gluten free, vegan and non-GM.
Date Paste (22%), Peanuts (22%), Chicory Fibre, Chocolate Chips* (Cocoa Mass, Sweetener (Xylitol), Cocoa Butter, Emulsifier (Sunflower Lecithin)) (8%) Peanut Butter (7%) Brown Rice Bran, Hazelnuts (5%), Brown Rice Malt, Cacao Butter (5%), Cacao Powder (5%), Concentrated Grape Juice, Rice Starch, Natural Flavourings, Sea Salt, Green Tea Extract, Antioxidant (Vitamin E)
May contain other nuts. May contain traces of date pits.
*Chocolate Chips contain Cocoa Solids 72% minimum.
Yogi Tea Rose
 For more than 40 years, YOGI TEA® has stood for delicious herb and spice teas that are based on unique Ayurvedic tea recipes with roots in the 3,000-year-old Indian philosophy.
Yogi rose tea is a beautiful relaxing tea, let your mind float and indulge in the rose petals, enjoy the lightness of the mild hibiscus, chamomile, elderberry and sunflower blossoms.
hibiscus*, chamomile flowers*, elderflower*, linden flowers*, rose petals*, cinnamon*, lavender flowers*, yarrow*, ginger*, black pepper*, fennel*, turmeric root*, natural flavour, sunflower petals*, alfalfa*, buckhorn*, cardamom*, cloves*, dried kombucha drink*
Yogi Tea Positive Energy Tea
The pulse of time sometimes challenges us to keep up with it, so we want to stay positive in this process. Positive energy with mate and guarana, black tea and black pepper is a pleasure in turbulent times. Hibiscus, cinnamon and cranberries round it off in a tasty way. The subtle message of this tea is: "The beauty of conscientiousness."
black tea (Assam)*, hibiscus*, green mate*, liquorice*, lemon grass*, dried lemon juice*, rose hips*, beetroot*, cranberries*, cinnamon*, black pepper*, orange peel*, rosemary*, orange oil*, ginger*, guarana*, ginseng root*, cardamom*, cloves*