Our March box contained some extra special Easter goodies as a treat for our subscribers. The mini eggs may be on the naughtier side of healthy treats but are still considerably lower in sugar than regular ones. 
We are in talks with lots of exciting new snack brands we can't wait to share in future boxes!
N.B Our mini box contains a selection of items from the full size box.
Doisy & Dam Good Eggs
Easter doesn't have to be unbearably sweet or contain milk to be tasty. These delicious mini dark chocolate eggs have a sweet, crunchy sugar shell and are on the naughtier side of treats in our March box but worth it we felt!
100% awesome, 0% palm oil. Vegan Society certified and made using sustainably sourced 70% Colombian cocoa.
Ingredients: Cocoa mass, sugar, cocoa butter, tapioca starch, plant and vegetable extracts (spirulina, safflower, beetroot), natural colours (curcumin, carotene) emulsifier (soya lecithin), glazing agent (carnauba wax). Made in a facility that handles milk, gluten, nuts, peanuts and sesame
Doisy & Dam Nuttercup Easter Egg
We decided to spoil our full size box subscribers this month with a bumper box that included this vegan Easter Egg from Doisy and Dam.
Love dark chocolate? Love almond butter? Love all things Easter? Then this is the perfect Easter Egg for you.
Made with 70% Colombian cocoa, the hollow chocolate egg is rich and crackable, and comes alongside two packets of our creamy almond butter and dark chocolate nuttercups. The best Easter treats.
All Vegan Society certified, made with natural ingredients and without a drop of palm oil. Get crackin'.
Ingredients:
Easter Egg: Cocoa mass, sugar, cocoa butter, emulsifier (soya lecithin).
Almond cups: Cocoa Mass, Roasted Almonds (35%), Sugar, Cocoa Butter, Salt, Emulsifier: Soya Lecithin
Made in a facility that handles milk, gluten, nuts, peanuts and sesame
Peppersmith Xylitol Lemon Mints
Sugar free mints sweetened with 100% xylitol, a naturally derived ingredient which helps keep teeth healthy. Flavoured with real Sicilian lemons and English peppermint from Hampshire. Each pocket pack contains approximately 25 mints, and each mint contains 0.5g of xylitol.
Ingredients: Xylitol, Gum Arabic, Calcium Stearate, Peppermint Oil, Lemon Oil, Carnauba Wax
Gato Salted Caramel Protein 'n' Cream
PROTEIN 'n' CREAM is the world's first vegan protein cookie that's super low carb! They contain 70%+ less carbs and sugar when compared to other biscuits. A generous 9 – 10g of plant protein in every pack, all natural ingredients and absolutely no sweeteners, meaning no weird aftertaste, just 100% delish!
Ingredients: Flour (almonds, gluten free oats, flax), fibre (chicory, citrus), coconut oil, protein (soy, rice, pea), almond butter, sugar, starch (potato, tapioca), cacao (2%), natural flavour, sunflower lecithin, salt (0.5%).
Well & Truly Punchy Pickles
Introducing Well & Truly's brand spanking new flavour, Punchy Pickles, which is sure to leave your tastebuds in a tizzy..
✔️ 40% LESS FAT THAN REGULAR CRISPS
✔️ ALL NATURAL INGREDIENTS
✔️ GLUTEN FREE
✔️ PLANT-BASED
✔️ NO ADDED SUGAR
Ingredients: Corn, Sunflower Oil, Rice Flour, Salt, Onion Powder, Spirit Vinegar Powder, Garlic Powder, Acid (Citric Acid), Natural Flavouring, Herbs, Red Pepper, spices.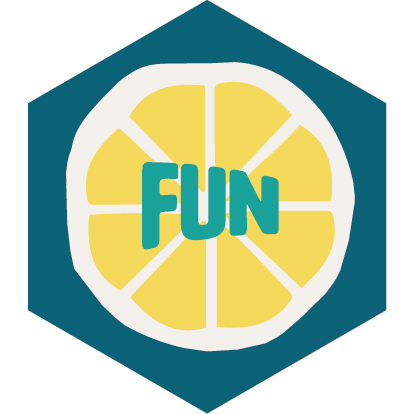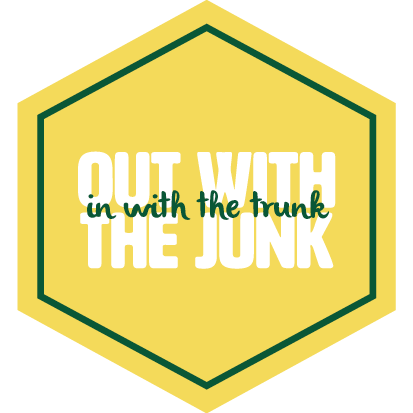 The Woolf's Kitchen Crafty Cocoa Peanuts
Finely caramelised peanuts with a cocoa powder kiss and a pinch of salt..
Subtly sweet with a sly wink of salt, these Craft Cocoa Peanuts are devilishly addictive. A treat for flavour hunters on the prowl for something to gently tickle their sweet tooth. Our whole family adore these and the packet doesn't last long! What's even better is the pack is jammed full with no excess packaging like many snacks.
Ingredients: Peanuts (66%), Sugar (26%), Cocoa Powder, Salt. May also contain traces of Cereals containing Gluten, Milk, Nuts, Sesame and Soya.
www.thewoolfskitchen.com
The Savourists Sundried Tomato & Herb Savoury Bar
These savoury bars are packed with plant protein and fibre, but are low sugar and are, of course, gluten free. The innovative flavours are blended with our savoury seed mix for a snacking experience which is mouth-watering and multi-dimensional.
Ingredients: Chicory Root Fibre, Pumpkin Seeds, Sunflower Seeds, Sun-Dried Tomato (11.2%), Dried Courgette, Puffed Amaranth, Vegetable Glycerin, Puffed Quinoa, Black Onion Seeds, Tomato Powder (1.3%), Oregano (0.7%), Sea Salt, Paprika, Black Pepper, Onion Powder, Garlic Powder. Made in a factory that handles nuts and soya. Store in a cool, dry place.
Yogi Tea For The Senses Good Night
This is what a relaxed evening feels like. YOGI TEA® Good Night with high-quality essential lavender oil, chamomile blossom and hops allows us to consciously enjoy the quiet evening hours and the end of the day. Take a deep breath and enjoy a peaceful night. 
Ingredients: Fennel*, Peppermint*, Lemon grass*, Chamomile flowers*, Lemon balm*, Sage*, Lavender flowers*, Cardamom*, Hops*, Lavender oil*, Nutmeg*. * Certified organic
Rude Health Sweet Potato Bar
Rude Health's snack bars are an allotment full of fruit & veg in a fudgy bar with seeds & nuts thrown in for good measure. And if that isn't enough they are gluten-free and made with no refined sugar.
Ingredients: Dates (50%), cashew nuts (27%), sunflower seeds, cacao powder (6%), cacao butter (6%), sweet potato (5%), vanilla flavour.
Gusto Snacks Mango Flavoured Apple Crisps
Gusto's healthy award winning air-dried apple crisps combined with a squeeze of mango juice is the perfect snack combination full of unique taste and aromatic scent that will give you a burst of tropical flavours.
A perfect snack for school and work or as an addition to porridge, yogurt or peanut butter – you choose! Gusto snacks are also packed with all the natural good stuff: Naturally sweet, high in fibre, suitable for vegans and vegetarians with absolutely no added sugar or artificial ingredients.
Once deemed ugly and unfit for supermarkets, their beautiful apples may have been misshapen, curved, bent or knobby but you can agree with us that what matters is on the inside. Farmers don't want their hard work to go to waste and neither do Gusto.
Ingredients: Dried apple, mango juice concentrate, natural aroma.
Yogi Tea Bee Happy
Mindfulness begins with the small things and often has a big impact.
Did you know that wild bees are crucial to the pollination and thus the continued existence, of many plant species? As a producer of organic teas, Yogi work hard to preserve nature. With this tea, they are purposefully assisting wild bees, to which we owe so much and yet which are under such grave threat. This tea is made with plants that wild bees are particularly fond of as a food source and whose petals are used in this floral blend, once the plants have finished flowering. In addition, we are providing selected growers with nesting aids.
Ingredients: Peppermint* (30%), apple*, chamomile flowers* (14%), liquorice*, white hibiscus*, rosemary*, sage*, lavender flowers* (2,5%), thyme*, yarrow*, oregano*. * Certified organic
Drink Hearth Yerba Mate Lemon & Hibiscus
Yerba Mate is an herbal infusion rich in antioxidants and nutrients that will give you a long-lasting, more focused energy than coffee and traditional energy drinks.
Clean energy – The polyphenols and saponins (plant compounds) in Mate are antioxidants and anti-inflammatory, a bit like green tea. Matcha contains 137 times more antioxidants than green tea, but Mate contains even more and more than any tea-based drink.
Like Mate itself, Hibiscus is full of antioxidants and its floral aroma, along with its slight woodiness, compliments the Mate perfectly. It tastes similar to fresh mint leaves and together with a squeeze of zingy lemon, it makes for the most refreshing drink.
I have to admit I put a few in the fridge for us and having my daily can has become the highlight! It helps me focus without the edgy feeling caffeine gives me.
Ingredients: Yerba Mate Extract, Austrian Spring Water, Fruit Juices From Concentrate (Lemon, White Grape), Hibiscus Flower Infusion, Antioxidant: Ascorbic Acid.
Olly's Olives Lemon Thyme Zesty Green Olives
In the yellow corner, weighing in at only 71 calories per pouch… It's Olly's Lemon & Thyme Halkidiki Olive Pouches!!
With no messy oils and no stones insides these pouches, they are the perfect olive snack pack. They also don't heat-treat (pasteurise) their olives which protects their true flavour, bite and deli-style freshness.
Superb as a healthy snack, a lovely lunchbox addition and delicious when added to recipes. OLIVE THE DREAM.
Ingredients: Green Olives, Sunflower Oil, Salt, Thyme, Extra Virgin Olive Oil, Lemon Oil, Concentrated Lemon Juice, Black Pepper.
Yumtaz Hot Jalapeno Popped Lotus Seeds
Lotus Bites are roasted lotus seeds seasoned with nutritionally rich natural ingredients to make them crunchy, yummy and tazty! They are made of 100% natural ingredients. You will never find any artificial flavours, colours or preservatives in their Lotus Bites.
Suitable for Vegans and Vegetarians. Dairy and Gluten free.
Ingredients: Popped Lotus Seeds (78%), Rice Bran Oil, Rice Flour, Natural Flavouring, Salt, Bell Pepper, Garlic, Onions, Jalapeno, Yeast Extract, Sunflower Oil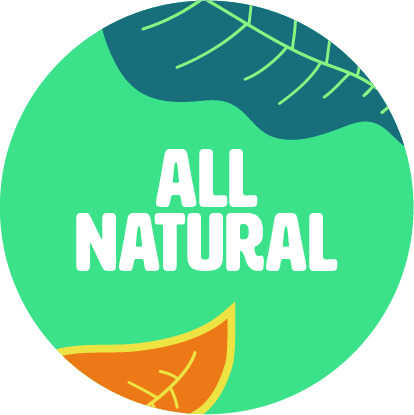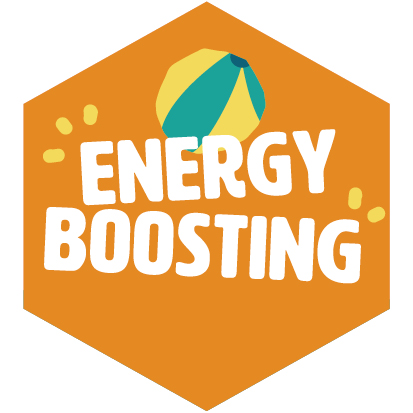 Vive Better Brownie Cherry Bakewell
A fudgy, decadent and smooth brownie centre made with silky cashew butter and enrobed in rich Belgian chocolate. With a unique taste and texture from crunchy almonds to chewy fruit pieces. You've certainly found the brownie that's better for you. If that wasn't enough, the brownies are packed with punchy plant proteins and immunity boosting vitamins.
Ingredients: Dates, almonds (14%), chocolate (13%) (cocoa mass, sugar, cocoa butter, emulsifier: soylecithin, natural vanilla flavouring), chicory fibre, cashews, pea protein, cherries (6.5%) (cherries, sugar, sunflower oil), cocoa butter, coconut concentrated grape juice, rice starch, rice protein, emulsifiers: sunflower lecithin cocoa powder, salt, vitamin mineral complex (vitamin C, iron, zinc, copper, vitamin B6, vitamin A, folic acid, sodium selenite, vitamin D3, vitamin B12), natural flavouring. Made in a factory that handles peanuts, other nuts and milk.
Vive Natural Protein Bite Snack Bar Mocha Almond
The search for a perfect pairing of coffee and chocolate is over! Using carefully selected Planalto coffee in collaboration with Pact (with hints of chocolate malt milkshake), combined with crunchy roasted almonds, cocoa and silky cashew butter, this bar is ideal for a pick me up in the morning, or an after dinner delight at night. Made using only the finest natural ingredients, 9g of premium plant protein and a deliciously delicate coating of Belgian dark chocolate.
Ingredients: Cashews, Dates, 74% Organic Dark Chocolate (14%) (Cocoa Mass, Organic Cane Sugar, Cocoa Butter, Vanilla Powder), Chicory Fibre, Almonds (8%), Pea Protein, Protein Crispies (Pea Protein, Manioc Starch), Cocoa Butter, Concentrated Grape Juice, Rice Starch, Rice Protein, Ground Coffee (2%), Emulsifier: Sunflower Lecithin, Cocoa Powder (1%), Sea Salt, Natural Flavouring. Made in a factory that handles peanuts, other nuts, milk & soya.
Trek Dark Chocolate & Orange Protein Bar
Loaded with protein-rich peanuts, whole almonds, a zesty kick of orange and dark chocolate, this special protein nut bar is filled with gorgeous vegan ingredients that pack some serious flavour. All this, without the added preservatives and additives, proving that nature is sweet enough as it is!
Trek created this bar to ensure you are provided with the energy you need to get you through the day. If you need to prepare yourself for a long day ahead or just need a little pick me up along the way, they have utilised nature's finest ingredients to provide you with a gorgeous tasty bar.
Their nutty bar also includes dark chocolate to provide an indulgent taste that is complemented by natural orange flavouring, which includes 10g of protein and less than 5g of sugar, providing you with all the slow release energy you need to keep your active lifestyle going.
TREK Dark Chocolate & Orange Protein Nut Bars are:
Wheat and gluten free
Dairy free
GM free
Vegan friendly
No added sugar
High fibre
High in plant protein
Ingredients: Peanuts (57%), Almonds (10%), Vegetable fibre (Oligofructose), Soya protein crunchies (9%) (soya, tapioca starch, salt), Dark chocolate (4%) (sugar, cocoa mass, cocoa butter, emulsifier: soya lecithin, natural vanilla), Rice syrup, Apple juice concentrate, Sunflower oil, Orange (1%), Emulsifier: sunflower lecithin, Natural flavouring. May also contain traces of other nuts and milk.
Bounce Indulgent Hazelnut Praline Ball
A plant protein packed hazelnut praline ball filled with a deliciously squishy nut butter centre and coated with choc!
Bounce are passionate about making nutritious, balanced and convenient snacks available to everyone, so they created their indulgent choc coated range! Incredibly tasty & 100% vegan, what's not to love?
Ingredients: Dark Chocolate (Cocoa Mass, Sugar, Cocoa Butter, Emulsifier: Soya Lecithin, Natural Flavouring) (16%), Almonds (15%), Hazelnuts (14%), Brown Rice Syrup, Soya Protein Isolate (8%), Soya Protein Crispies (Soya Protein Isolate, Tapioca Starch, Salt) (6%), Grape Juice Concentrate, Rice Starch, Rice Protein (5%), Dietary Fibre from Tapioca Starch, Cocoa Powder (3%), Soya Flour, Stabiliser: Guar Gum, Natural Flavourings, Sea Salt.
Boostball Hazelnut Boostball Burners
Boostball believe in keeping things simple. That's why their bites only contain natural ingredients. 4x Bites packed in 100% recyclable packaging in a grab and go format that makes these Keto Bites the perfect on-the-go snack!
Wanna pack a vegan chocolate & hazelnut punch? Believe it or nut these balls are naturally healthy yet they will satisfy any sweet tooth. Booming with goodness & minimising the carbs too, so Keto fans – you'd be nuts to miss this one!
Ingredients: Organic Cacao Butter (20.3%), Creamed Coconut, Toasted Coconut Chips, Desiccated Coconut, Peanut Butter, Cacao Powder (8%), Peanut Powder, Organic Cacao Nibs (4.6%), Natural Sweetener: Erythritol, Organic Brown Rice Protein, Organic Tapioca Fibre, Coconut MCT Oil Powder (Medium Chain-Triglycerides), Natural Emulsifier: Sunflower Lecithin, Coconut Flour, Chopped Hazelnuts (1%), Natural Flavouring, Natural Sweetener: Stevia
https://boostball.com
Deliciously Ella Peanut Butter Oat Bar
Rich, nutty and delicious, our peanut butter oat bar is filled with chunks of roasted peanuts and creamy peanut butter for an amazing crunch and texture. baked in small batches, and packed with fibre, it's a perfect all day snack.
Ingredients: gluten free oats (41%), brown rice syrup, roasted peanuts (15%), coconut oil, coconut sugar, date syrup, roasted peanut butter (4%), sunflower oil, salt.
POP Peanut Butter & Dark Chocolate Peanut Bar
This vegan protein + fibre bar is for the peanut lovers. Lots of crunchy peanuts mixed with peanut butter and a 67% dark chocolate coating.
Packed with 8g plant protein
No refined sugar
High in gut friendly fibre
Gluten free
Zero palm oil
Ingredients: Peanuts (49%), maple syrup, organic dark chocolate (10%) (67% cocao solids, coconut blossom nectar, cocao butter), peanut flour, chicory (root) fibre, peanut butter (6%), vegetable glycerine, organic puffed millet, rapeseed oil, emulsifier (sunflower lecithin), sea salt. Made in a kitchen that handles tree nuts, eggs, soya, sesame, milk and sulphites.
Nakd Almond Macaroon Raw Wholefood Bar
Are you a lover of all things almond? Are sweet, dessert inspired snacks some of your faves? Then you'll go nuts for Nakd's brand new scrumptious almond bar!
Be transported to your dream patisserie with these delicious and chewy almond snacks. Made by smooshing together almonds, cashews, dates, and raisins.. and that's it! Only the finest, 100% natural ingredients are used in this fruit and nut bar. Yum!
They encompass the delightful smell of a bakery and taste just like a squidgy and moist cookie, yet they're gluten free, wheat free, dairy free and vegan friendly so everyone can enjoy them!
That's not all! Made with absolutely no added sugar, and counting as one of your five a day, these gorgeous, guilt-free nut bars pair perfectly with a cup of tea or coffee. You'll certainly want to make these beauties your daily, healthy vegan snack for elevenses.
Ingredients: Dates (57%), Almonds (20%), Raisins (16%), Cashews (7%) and a hint of natural flavouring. May also contain traces of soya, milk, other nuts and the odd shell or pit piece.