Lots of cosy and fulfilling snacks featured in our March box as we say goodbye to the colder weather. . 
Comment below with your favourite!
Our mini boxes contain a selection of items from the full size box.
Watermelon Road Apple Pie Dried Fruit Jerky
Looking for a healthy snack that's as easy as pie? It's in the bag. With a sprinkle of cinnamon and a hint of maple syrup, everything you love about Apple Pie is captured in this gently dehydrated, all-natural fruit jerky.
Ingredients: Mixed apples, cinnamon, ginger, vanilla bean powder maple syrup powder, lemon juice, sea salt
Happi Oat M!lk Chocolate Nibbles – Almond
These delicious vegan chocolate-covered almond are perfect for nibbling at home or on-the-go!
Inner film is suitable for home composting. Outer cardboard can be recycled.
Ingredients: Dark Chocolate (70%)(Cocoa Mass, Sugar, Dried Gluten-Free Oat Powder, Cocoa Butter, Dried Rice Syrup, Emulsifier (Sunflower Lecithin), Flavouring (Vanilla Extract)), Almonds (28.9%) Glazing Agents (Gum Arabic, Zein (Maize Protein)). Produced in a factory that also handles milk, soya, nuts, peanuts, and wheat.
Gato Cookies 'n' Cream – Choc Vanilla Cream
These crunchy chocolate cookies sandwiched together with a smooth vanilla cream are the bomb! Incredibly delicious vegan cookies with added nutrients and none of the rubbish!
✓ PLANT BASED ✓ HIGH FIBRE ✓ GLUTEN FREE ✓ 30%+ LESS SUGAR THAN SIMILAR COOKIES ✓BAKED TO PERFECTION!
Ingredients: Gluten free oats, sugar, organic palm fat*, fibre (chicory, citrus), potato starch, cacao (3%), natural flavour, baking soda, salt, sunflower lecithin. *Organic and certified sustainable by RSPO & Rainforest Alliance. May contain tree nuts, peanuts, eggs, milk, soya & sesame.
Nemi Snacks Seasonal Cinnamon and Date Churro
Nemi Snacks make plant-based, crunchy sticks from cactus (nopales) and amaranth seeds in Mexican-inspired flavours. Founder Regina grew up in Mexico eating nopales almost daily, moved to Chicago and had a hard time finding nutrient-dense savoury snacks that still had that crunch and flavour she yearned for. So she created her own!
Have you ever had a Mexican churro? A fried-dough pastry traditionally coated in sugar and cinnamon. If you haven't tried churros, look no further! Originally launched as a seasonal, limited edition flavour, but was so popular she officially welcomed the new sweet member of the family, BIENVENIDX CHURRO! Her very own cactus and amaranth recipe dusted in pulverised dates and cinnamon. This churro flavour hits all the sweet notes with an added crunch!
Ingredients: Blend of amaranth flour, organic cactus powder and pea protein, puffed amaranth, flax seed, chia seed, organic spirulina, organic turmeric, ground dried dates, cinnamon, flax seed oil.
PERKIER Cacao & Cashew Quinoa Bar
Creamy cashews, dates & raw cacao are combined to give you the nutritious energy boost you need, morning, noon or night.
Ingredients: Chicory Root Fibre, Dates (Dates, Rice Flour), PEANUTS (15%), CASHEW NUTS (12%), Sunflower Seeds, Protein Crisps (SOY Protein, Tapioca Starch, Salt), Puffed Quinoa, Cacao Powder (3%), Date Syrup, Sunflower Oil. May contain sesame and milk.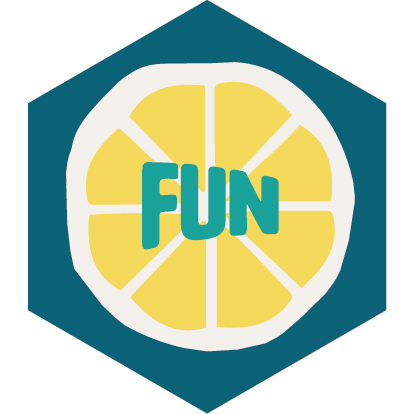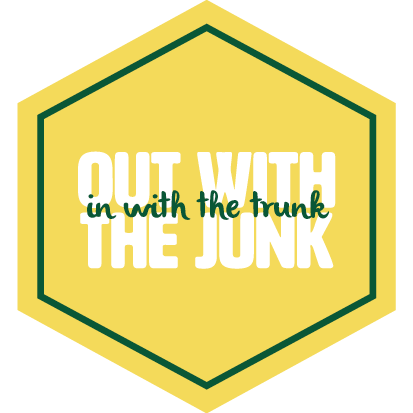 Nootropics Mojo Adaptogenic Coffee with Cordyceps mushroom & Siberian Ginseng.
This mushroom coffee blend is designed for physical endurance, strength and vitality. Great for stamina, performance and has immune-boosting properties for when you need to power up!
Free from preservatives & artificial sweeteners. Just pure natural ingredients.
Ingredients: barista-style coffee, organic dual-extracted cordyceps mushroom extract, Siberian ginseng, natural flavouring.
Nootropics Grind Adaptogenic Coffee with Lions Mane mushroom & Rhodiola.
This mushroom coffee blend helps you discover motivation, mental clarity & focus. Great for short & long-term memory, brain fog & reducing procrastination.
Ingredients: Barista-style coffee, organic dual-extracted lions mane mushroom extract, rhodiola rosea extract, natural flavouring.
Nootropics Zen Adaptogenic Coffee with CBD & Ashwagandha.
This balancing and calming blend is designed to promote a sense of peace, combatting the effects of stress, tension and irritability. Feel alert, calm, focused and adapt to physical & mental stressors.
Unwind, chill and add some Zen to your life.
Ingredients: Barista-style coffee, organic ashwagandha root extract, broad spectrum water-soluble CBD (0% THC), natural flavouring.
Sooper Good Keto Hazelnut Smooth Mylk Chocolate
A smooth and silky dream of delicious dark chocolate and hazelnut m*lk
-no added sugar
-keto friendly
-only 2.4g net carbs per bar *
-vegan
-gluten free
-non GMO
Ingredients: Cocoa mass, erythritol, ground hazelnuts 9.5%, inulin, cocoa butter, vanilla extract, sweetener (steviol glycosides), sunflower lecithin. Cocoa: 65% minimum (chocolate). For allergens, see ingredients in bold.
Happi Cacao Nibs Crunch Oat M!lk Chocolate Bars 
Crunchy & delicious oat m!lk chocolate with crunchy cacao nibs.
No dairy. Vegan friendly. Fully sustainable. Ethically sourced
Oat Milk Chocolate (Cocoa Solids 46.5% Minimum) (Cocoa mass, sugar, dried gluten-free oat syrup, cocoa butter, dried rice syrup, emulsifier: sunflower lecithin, Flavouring: natural vanilla). 5% Colombian Roasted Cacao Nibs. May contain milk, soya, nuts, peanuts and wheat.
Creative Nature Bursting Berry Blend Chewy Fruit Oatie Bar
Fruity bars packed full of dried fruit, oats and beautiful Goji Berries! It is a raw, vegan, dairy free, gluten free and nut free bar meaning it accommodates to pretty much all possible diets and allergies!  Whether you want to treat yourself to a mid-day pick me up or a delicious pre-workout snack, these Creative Nature Goji Goodness Energy Flapjack Bars have you covered.
They are also a great topping for smoothie bowls if you are a fan of having some tasty and beautiful bowls in the morning! Not only do they taste incredible and provide you with a great bit of energy, but they have Vitamin C-rich ingredients, contain 1 of your 5 a day and have no dates, syrups, agave, artificial sweeteners or sugar, making them healthier than most of the bars out on the market today!
Ingredients: Dried Fruit (Apricots, Cranberries, Sultanas, Sour Cherries, Goji Berries, Mango), Gluten Free Oats, Chicory Fibre, Vegetable Glycerine, Natural Flavouring
Choc Chick Trail Mix
A marvellous mix of CHOCalicious Plantain Bites and Cacao Nibs with scrumptious dried apple pieces delicious dried banana and sensational pumpkin & sunflower seeds.
Ethically & sustainably sourced.
Ingredients: Raw Cacao Nibs with Yacon (24%) (Criollo variety), Raw chocolate covered Plantain Bites (16%), Sunflower seeds (15%), Pumpkin seeds (15%), Dried banana slices (15%), Dried apple (Apple, Rice Flour, Preservative: Sulphur Dioxide) (15%).
Erbology Cashew Cheese Raw Activated Crackers
Great for: Stocking up on a wealth of natural vitamins, minerals, protein and fibre in an addictively tasty snack!
Nutrient profile: One pack provides your entire RDA of vitamin B1, and is also high in fibre, iron, zinc, phosphorus, potassium and magnesium
Flavour: Satisfyingly savoury vegan cheese flavour from cashew nuts and nutritional yeast
Why Erbology? Their crackers don't just taste great. Unlike many snacks, they're also exceptionally nutrient dense, gut-nourishing and will help you feel full for longer.
Top tip: These crackers are the ideal partner for a hot bowl of fresh tomato soup
Ingredients: Activated Sunflower Seeds*, Activated Linseeds*, Activated Cashew Nuts* 20%, Nutritional Yeast*, Herb Blend* (Unrefined sea salt, Oregano, Basil, Thyme, Rosemary, Parsley leaf). *Certified Organic. This product contains cashew nuts and may contain traces of other nuts, sesame, mustard seeds, soy and celery.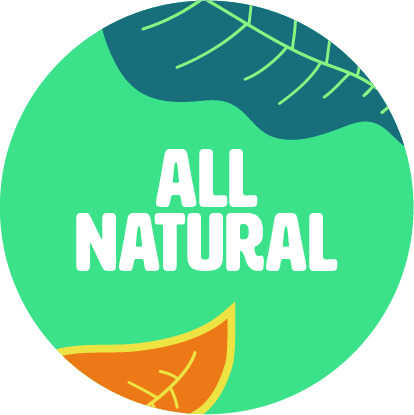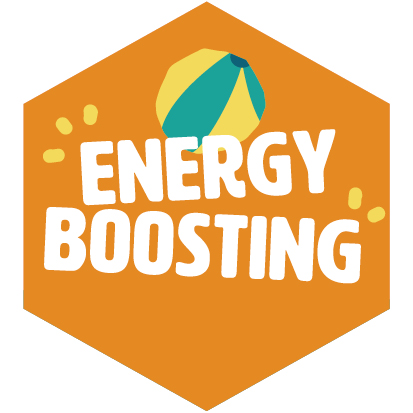 Human Food Organic Goji Berry Wholefood Bar
Sweet, soft, red berry flavours set the tone in this sustaining, fudgey bar. 10g of the best organic goji berries, included whole for a more varied texture, providing pops of juicy flavour with mild citrus tang in delicious contrast to layers of rich figs and dates.
Goji berries come with a whole range of health benefits, they're rich in a broad spectrum of essential micro-nutrients and evidence suggests they can protect eyesight and brain function.
100% RDI of vitamin b12
66% RDI of vitamin C
61% RDI of iron
Over 57% RDI of vitamins B1, B3, B5, B6
Sometimes less ingredients isn't better – check out this amazing line up of superfoods..
Ingredients: Organic Goji Berries (13%), Organic Hulled Hemp Seeds (13%), Organic Apple Juice Concentrate, Organic Dried Banana, Organic Pea Protein (8%), Organic Sunflower Seeds, Organic Dates, Organic Pumpkin Seeds, Organic Dried Figs, Organic Apricots, Organic Cocoa Powder (3%), Algae Extract, Organic Cacao Butter (1%), Organic Maca Powder (0.7%), Organic Quinoa Sprout Extract, Organic Acerola, Organic Curry Leaf Extract, Organic Siberian Ginseng (0.3%), Organic Mushroom Extract, Organic Acacia Gum, Organic Black Pepper. For allergens, see ingredients in bold.
Kate Percy's Go Bites Coconut & Date Energy Balls
Kate's Great Taste Award-winning Go Bites! Sweet, tender dates, juicy raisins, creamy coconut and oats. Just 4 ingredients! Pop a pack in your lunchbox, boost your morning run or enjoy whenever you get the snack-attack!
Ingredients: Dates (46%), Raisins, Desiccated Coconut (11.5%), Gluten Free Rolled Oats. May contain traces of shell or pits.
Earnest Eats    Choco Peanut Butter Baked Whole Food Bar
Looking for a moist tasty and healthy chocolate peanut butter bar?  Earnest Eats has just the thing. This Vegan, Wheat-Free bar hits the spot.  No need to stop working to feed your hunger, just unwrap one of these and dig in. Delicious and satisfying.
Kosher and 4g of Fibre.
Ingredients: Whole Rolled Oats, Natural Cane Syrup, Organic Dark Chocolate Chips (Dried Cane Syrup, Chocolate Liquor, Cocoa Butter, Vanilla), Peanuts (Roasted Peanuts, Salt), Brown Rice Syrup, AlmondButter, Oat Bran, Natural Chunky Peanut Butter, Sunflower Seeds, Dried Cane Syrup, Natural Peanut Butter Flavour, Guar Gum, Sea Salt.
The Raw Chocolate Company Caffe Mocha Chocolate
Unique, creamy, coffee chocolate flavour with smooth, dreamy mouth-feel
66% cacao. Reduced sugar. Gluten free
Packaging is home compostable | biodegradable | recyclable
Ingredients: Cacao butter, coconut sugar, cacao mass, gluten free oats, coffee (6%), lacuma, tigernut flour. Cacao solids min: 66%. May contain nuts.
Boundless Chipotle & Lime Activated Chips 80g
Meet the world's first Activated Chips! Snacking Just Gut Good…
Spicy Chipotle meets zesty lime in a sweet & smoky fusion. Pure Mexican magic.
Boundless Activated Snacking are here to make snacking well easy. They drench their ancient supergrain Sorghum in saltwater, kickstarting Mother Nature's germination process. A good soak removes the bitter phytic acid and protective enzymes, leaving only the good stuff.
Ingredients: Sprouted Sorghum (48%), Yellow Pea Flour, Chipotle and Lime Flavour Seasoning (10%) (Rice Flour, Spices (Smoked Paprika, Paprika, Cayenne Pepper, Chipotle Chilli), Sugar, Salt, Onion Powder, Natural Flavouring, Acid: Citric Acid, Smoked Sugar, Colour: Paprika Extract, Lime Juice Powder), Sunflower Oil, Maize Flour, Calcium Carbonate
Indie Bay Pretzel Bites – Spelt Dark Chocolate
These sophisticated dark chocolate bites will have you feeling fancy and relaxed. The perfect balance between true indulgence and smart snacking. Light, crispy pretzels coated in rich sustainable choc. These deliciously sweet, yet satisfyingly salty treats will delight your taste buds, giving you the chocolate fix you've been looking for. You pop the kettle on, we'll bring the snacks.
Ingredients: Dark Chocolate (50%) [Cocoa Mass, Sugar, Cocoa Butter, Emulsifier (Soya Lecithin), Natural Vanilla Flavour], Pretzels (49%) [Spelt Flour (56%), Wheat Flour (28%), Sunflower Seeds Flour (12%), Sunflower Oil, Salt, Barley Malt Extract, Yeast], Glazing Agents [Gum Arabic, Zein (Maize Protein)]. Made in a factory that also handles Milk, Egg, Peanuts, Tree nuts, Sesame
BRAVE BBQ Roasted Chickpeas
The perfect BBQ flavour: smoky, tangy and a little bit spicy. No need to get the grill going!
Ingredients: Chickpeas (83%), Rapeseed Oil, Coconut Sugar, Smoked Paprika, Sea Salt, Onion, Yeast Extract, Tomato, Garlic, Smoked Salt, Acid: Citric Acid, Chilli Powder, Black Pepper. Packed at locations that handle nuts, peanuts, gluten and sesame.