Woo hoo sunshine! I hope you're enjoying it and you enjoy this box of goodies to join you on your adventures ☀️
Our mini boxes contain a selection of items from the full size box.
Gregory's Tree Blueberry & Raspberry Fruit Twists
These Organic Blueberry & Raspberry Fruit Twists have no added sugar or other funny stuff. They are naturally great tasting, gluten free and just 60 calories.
Ingredients: Organic apple puree concentrate (71%), organic apple juice concentrate (27%), organic blueberry juice concentrate (0.5%), organic raspberry juice concentrate (0.5%), antioxidant (ascorbic acid (Vitamin C)), natural flavouring, colour (black carrot juice), gelling agent (pectin).
Livia's Plant Based Salted Caramel Million Squares
An irresistable natural twist on the classic millionaire shortbread.
Salted Caramel Million Squares combine three irresistible layers of gluten-free oaty biscuit, gooey date caramel and dark chocolate. Our date caramel is made with high quality, soft, authentic Tunisian dates that are perfect for creating a smooth, sticky caramel. Sandwiched between Livia's crumbly gluten free oat biscuit base and pure natural dark chocolate – this is the perfect indulgent treat.
Natural ingredients, 100% plant-based, Gluten & dairy free!
Ingredients: Date Paste (64%), Gluten Free Oats, Dark Chocolate (9%)(Raw Cacao Mass, Coconut Sugar, Cacao Butter (Cacao Solids 72%)),  Maple Syrup, Coconut Oil, Himalayan Pink Salt (0.8%). May contain tree nuts, eggs, soya, sesame & peanut.
Avazera Baobab Fruit Bites
These baobab bites are the all-natural fruit snack- making it a favourite for both kids and grown-ups when the need for something sweet pops up! These chewy bites made with the nutritious baobab contain antioxidants, fibre, and vitamin C. Who says healthy can't be tasty!
Ingredients: Fruit from Concentrate (Apple & Pomegranate), Organic Baobab Fruit Powder: contains less than 2% of the following: Pectin, Natural Flavour, Rice Bran, Vitamin C Ascorbate, Vegetable Juice Extract for Colour. Packaged in the same facility as peanuts, tree nuts, wheat, soy, and milk products.
Eat Real Hummus Chips Tomato & Basil
Chickpea based chips with tomato & basil flavour seasoning.
30% Less Fat*
*30% less fat than fried potato crisps
Eat Real know food, and they know it well. With a healthy appetite and a taste for adventure, they unearth alternative ingredients. Lentils, quinoa, chickpeas and veg, drenched in unexpected flavour combinations. They pore over every grain, every pinch, every chip, to bring you snacks you can't help but relish.
Eat real.
Ingredients: Chickpea Flour (25%), Potato Starch, Rice Flour, Rapeseed Oil, Tomato & Basil Flavour Seasoning [Rice Flour, Dextrose, Sugar, Tomato Powder, Yeast Extract Powder, Onion Powder, Salt, Herbs (Basil, Parsley), Garlic Powder, Acid (Citric Acid), Natural Flavouring, Cayenne Pepper, Colour (Paprika Extract)], Maize Flour, Potassium Chloride, Salt
Packaged in a protective atmosphere.
Chum Fruit Bites Peach
100% WILD! NO FAKE STUFF!
Only Peaches, Apples and Pears – no artificial ingredients, no added sugars nor preservatives nor colourants. They pick fresh fruits in season and bake them slowly down to retain all the goodness of nature. Then they shape them into your favourite fruit bites. And they give back 15% of profits to WILDAID.org to help protect their Chums – the beautiful endangered species featured as the brand heroes on the packs.
Ingredients: Apples, Pears, Peaches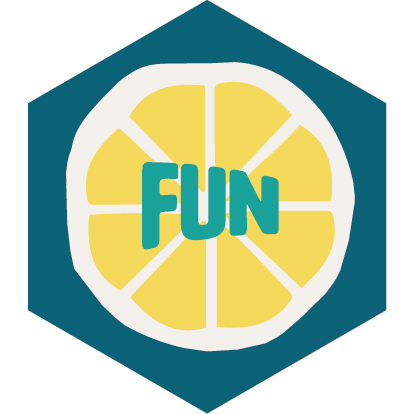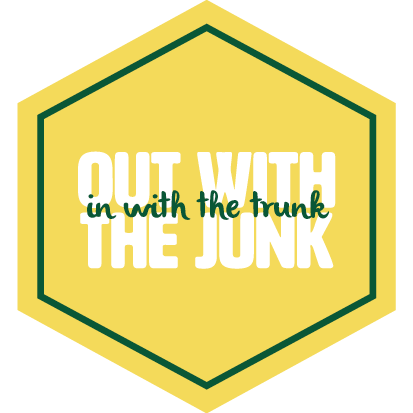 Bett'r Kookie Cat Chocolate Cookie With Peanut Butter
Immerse yourself in a guilt-free experience with Kookie Cat's NEW cookie!
Drenched in irresistible chocolate, with a rich peanut flavour and NO added sugar – this is just part of the description we could give to the new addition to Kookie Cat's selection of vegan cookies.
The cookie follows the laws of the brand – it is vegan, gluten-free, and palm oil-free. Its role is significant because this is the rise of a new product line of cookies – those without added sugar. The chocolate that pours over it is the final touch to make the experience irresistibly delicious.
Ingredients: peanuts* (roasted blanched peanuts*, salt), no added sugar chocolate* (cacao mass*, hazelnuts*, erythritol*, cacao butter*, coconut cream*, coconut flour*, sunflower lecithin*) (20%), date powder*, cacao butter*, water, peanut butter* (roasted blanched peanuts*, salt) (5%), crushed flax seeds*, coconut oil*, coconut flour*, chia protein*, rice protein*, husk powder*.
Bett'r Roobar Brownie Ball Coconut Choc Chip, Bio
Whoop!Whoop! The winning combination of coconut and chocolate chips is NOW united in an organic fruit and nut ball! It is not only super delicious, but it is gluten-free, dairy-free, and with no added refined sugar! Enjoy with caution — it's addictive!
Ingredients: Dates*, almonds*, chocolate chips* (cacao mass*, coconut sugar*, cacao butter*, sunflower lecithin*) (8%), cacao powder*, cacao butter*, ginger*, sea salt. *organic certified ingredient. May contain occasional pieces of fruit pits, nut shells, and other nuts.
Plant Pops Himalayan Salt Lotus Seed Bites (20g)
So classic. Sometimes lightly salted is as good as it gets!
Delicious lotus seed bites, lightly seasoned for a traditional taste of something new. Crunchy is an understatement!
Craving some crunch!? Good! Because these Himalayan Salt bites are soooo crunchy it's actually ridiculous. Popped and roasted for maximum munchability, these seasoned lotus seeds make crunching FUN with tons of flavour. Which means today's snack? It's already in the bag!
And you don't just have to enjoy them on their own… Stuffed in sandwiches, sprinkled over salads or crumbled over curries – go ahead world and pop'em how you like them!
Ingredients: Popped Lotus Seeds, Olive Oil, Himalayan Salt.
*Made in a factory that handles milk, soy, sesame, peanuts, nuts and mustard.
*May contain the occasional unpopped lotus seed.
deliciously ella Almond Trail Mix Bar
These trail mix bars are baked in small batches and packed with crunchy and chewy nuts and fruits, making them the perfect natural snack for any time of the day.
Ingredients: Roasted almonds (25%), buckwheat, chicory fibre syrup, roasted pumpkin seeds (11%), dried apricot (11%), brown rice syrup, raisins (5%), rapeseed oil, date syrup.
For allergens, including cereals containing gluten, see ingredients in bold.
Earthnutz Sweet Chilli & Lime
Earthnutz are packed FULL of goodness, with each 40g bag of crisps containing: 
17g of protein;
More fibre than 2 slices of wholemeal bread;
14 different vitamins and minerals;
173 kcal;
35% less fat and 80% less carbs than regular potato crisps.
They truly are a nutritional powerhouse! Great for on-the-go snacking, drinks pairing or on top of a salad.
The Sweet Chilli & Lime flavour is for those who want more of a kick to their snack! Proud to be packaged in recyclable paper-based bags.
Ingredients: Peanuts, chia seeds, sugar, salt, potato starch, onion, fennel, garlic, ginger, mango, lime, spices.
Soul Fruit Soft Dried Keo Mango
Irresistibly Chewy 100% natural, Keo Mango slices   
No added sugar, preservatives, sulphites or nasties  
Rich in naturally occurring vitamins, minerals & antioxidants   
Naturally Gluten Free and Vegan  
Perfect as a snack or to add to yoghurt or cereal  
Sustainably sourced – Global GAP certified 
1 of your 5 a day  – Soul Simple
Carbon Neutral
Ingredients: 100% Mango
Just T Apple Moringa Affair Fruit Infusion Tea
Our Apple Moringa Affair is a rendezvous between classics and superfoods. It combines traditional fruit apple and quince with the superfood Moringa leaf, which is full of antioxidants. The result is a wonderfully fruity tea that tastes of apple picking and late summer days.
Ingredients: Rosehip seeds*, apple pieces* 38%, sweet blackberry leaves*, green tea matcha* 3,5%, acidulant citric acid, natural flavours, moringa leaves* 2,5%, spinach* *from controlled organic cultivation 40 % UTZ
Just T Cheek to Cheek Vanilla Redbush Tea
Bourbon Vanilla cheek to cheek with rooibos! The two lovers unite in a voluptuously sensual mouthful. Whether alone or not – our Cheek to Cheek Vanilla may keep you warm.
Ingredients: Rooibos* (South Africa), natural flavours, vanilla powder* 0,25 % *from controlled organic cultivation Rooibos, vanilla: Fairtrade certified and sourced from Fairtrade producers. Total: 94,75 %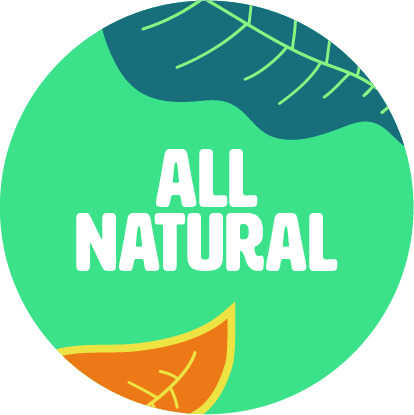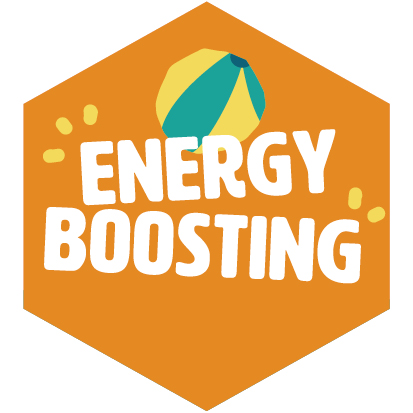 Raw Gorilla Maca & Cinnamon Munchies
A delicious NO-ADDED-SUGAR snack made with the finest dried fruits and activated seeds & nuts.
ORGANIC, VEGAN, GLUTEN-FREE & NUT-FREE snack, perfect on-the-go.
100% NATURAL ingredients, high FIBRE & PROTEIN helping maintain a healthy and balanced microflora.
Ingredients: Buckwheat (50.4%), Coconut chips (12%), Tigernut Flour (9.12%), Cocoa Butter (6.48%), Figs (6%), Raisins (6%), Coconut Blossom Nectar (5.4%), Sunflower Seeds (2%), Cashews (2%), Maca Powder (0.6%). Contains nuts. Produced in an environment where peanuts, sesame seeds and nuts are handled.
FITBITES Orange & Cacao Nibs Protein Ball
New orange and cacao nibs 99KCALS only with 15% vegan protein! 100% natural artisan recipe. The delicious combination of orange and the crunchiness of cacao nibs makes this snack so tasty that you'll want to grab another one. Its pea protein content will simply add to the nutritional experience!
It is gluten free, vegan, source of fibre, has 6 ingredients and 99 calories only!
These snacks are presented as a ball and are the perfect way to indulge a nutritious snack. The ball can be squeezed to 'pop' from the packaging and unlike typical snack bars, their balls can be opened and consumed by using one hand only. This makes it very convenient and ideal for consumers such as cyclists as not only enables to consume the snack on the go but also makes it safer to do so.
Ingredients: Dates, Almonds, Raisins, Pea Protein, Cacao Nibs and Orange Oil.
Boundless Cayenne & Rosemary Activated Nuts & Seeds, 90g Sharing Bag
THE HOT ONE. British rosemary paired with cayenne's classic heat.
Sweet, spicy & highly addictive.
✓ ACTIVATED ✓ VEGAN FRIENDLY ✓ GLUTEN FREE ✓ KIND TO
YOUR GUT ✓ 90G SHARING BAG ✓ NON-GMO ✓ 100% NATURAL
INGREDIENTS ✓ PLANT POWERED PROTEIN ✓ GAME-CHANGING FLAVOUR
Ingredients: Almonds, Cashews, Pumpkin seeds, Sunflower Seeds, maple syrup, salt, Rosemary 1.6% Cayenne pepper 0.4%
Tiboom Force Rouge Dulse & Red Fruits Superfood Galette
THE FORCE ROUGE "energy pancake" is a natural energy concentrate made from seeds and dried fruit, embellished with red fruits and dulse seaweed. Ideal for filling the hunger pangs, they will also support sporting efforts!
Ingredients: Dates *, sunflower seeds *, cranberries * (10%), sesame * (10%), cherry (5%) *,
dulse seaweed * (1.5%), beetroot powder *, white tea extract, * acerola *
* ingredients from organic farming
Karu Cacao Cashews
Cashew Nuts roasted with a light coat of Cacao Salted Caramel (HFSS Compliant): Our KARU Cacao adds a sweet and crunchy twist by roasting the cashews with cacao and a thin coat of salted caramel. A delightful mix creating delicious vegan treats, without any dairy, and gluten-free.
Ingredients: Cashew Nuts (69%), Sugar, Cocoa Powder (10%), Salt. Packed in a facility that also handles Peanuts, Nuts & Sesame. Handcrafted in the UK
Raw Halo Dark & Salted Caramel Organic Vegan Chocolate
Dark 76% vegan chocolate made with organic cacao, and a touch of coconut sugar. Infused with natural caramel flavour and pink Himalayan salt.
Ingredients: Raw cacao butter*, raw cacao powder*, coconut sugar*, pink Himalayan salt (0.6%), natural caramel flavour (0.3%). *Certified organic. Cocoa solids 76% minimum. Not suitable for nut and peanut allergy sufferers due to manufacturing methods.
CLIF Nut Butter Filled Chocolate & Peanut Butter Energy Bar
Organic chocolate snack bar meets dreamy, creamy peanut butter filling. Satisfy your taste-buds and feel great with a snack that includes 7 grams of protein.
Ingredients: Peanut Butter* (19.5%), Rolled Oats* (11%), Oat Flour*, Brown Rice Syrup*, Cane Syrup*, Date Paste*, Pea Protein*, Vegetable oils* (sunflower, soybean, in varying proportions), Rice Starch*, Tapioca Syrup*, Palm Oil, Peanut Flour* (3.39), Cane Sugar", Rice Flour, Humectant: Glycerol, Unsweetened Chocolate* (1.19), Fat Reduced Cocoa
(1.0%), Natural Flavourings, Salt, Alkalized Fat-Reduced Cocoa* (0.5%), Emulsifier: Soy Lecithin*, Antioxidant: Tocopherol- Rich Extract.*Organic
MAY CONTAIN NUTS, MILK, SESAME, BARLEY, RYE, TRITICALE AND WHEAT.
N'eat Natural Energy Bananas & Chia Seeds Bars
N'eat Natural Energy Bars are delicious and nutritious Vegan bars using only natural ingredients, NO ADDED SUGAR, No WHEAT, No DAIRY and NO PALM OIL. (www.saynotopalmoil.org)
A source of Protein and Fibre, and are especially popular with anybody who leads an active life, as well as anybody who wants to…
Ingredients: Sultanas (57%), Oats (22%), Bananas (6.5%), Chia Seeds (5%), Soy Protein Crisps (2.5%), Pumpkin Seeds (2%), Coconut Oil, Sunflower Seeds (1.5%), Linseeds (1%), (Natural Flavouring, Lemon Juice Concentrate