Happy Easter! We popped a couple of yummy, sugar sensible Easter treats in this month – enjoy and don't beat yourself for overdoing it – just get back to your regular daily eating straight after. Oh and a great tip here is – instead of thinking 'I SHOULD eat less sugar' replace it with 'I COULD eat less sugar'. This helps remind yourself that it's a choice and a choice you're making for a better life, not a worse one. If you are really struggling with sugar addiction, gradually reduce the quantity each day until your body doesn't crave so much.
Our mini boxes contain a selection of items from the full size box.
Happi Bunny Easter Chocolate Lolly
Happi's hugely popular bunny-shaped Easter Lollies are back!
ZERO PLASTIC PACKAGING – FULLY RECYCLABLE AND COMPOSTABLE PACKAGING
Ingredients:
Bunny Body: (100%) Oat Milk Chocolate (Cocoa Solids 46.5% Minimum) (Cocoa mass, sugar, dried gluten-free oat syrup, cocoa butter, dried rice syrup, emulsifier: sunflower lecithin, Flavouring: natural vanilla)
Bunny tail: (100%) Oat M!lk White Chocolate (Cocoa Solids 37% Minimum) (sugar, cocoa butter, dried gluten-free oat powder, dried rice powder, emulsifier: sunflower lecithin, Flavouring: natural vanilla)
Montezuma's Easter Dark Chocolate Peanut Butter Mini Eggs
No ordinary mini eggs; their rich dark chocolate peanut butter eggs will make you wish it was Easter every day!
Ingredients: Dark Chocolate 74% (Cocoa Mass, Sugar, Cocoa Butter, Emulsifier: Soya Lecithin & Vanilla Extract), Peanut Butter 25% (Roasted Peanuts) & Sea Salt. May contain traces of milk & other nuts.
Here & Now Sparkling Iced Tea – Catalonian Peach
This peach iced tea is made with organic white tea leaves and Catalonian peaches for a sweet, fruity flavour. A plant-based drink is a delicious, healthy alternative to traditional sugar and additive-filled drinks.
Ingredients: Brewed White Tea (41%) (Water, White Tea), Peach Juice from Concentrate (32%), Apple Juice from Concentrate (21%), Water, Brazilian Orange Oil, Carbon Dioxide.
Bear Xtreme – Strawberry Yo-Yo's
Gently baked fruit & veg rolls with apples, pears, pumpkin, strawberries & lemon.
Ingredients: Apples (39%), pears (39%), mangos (13%), pumpkin (4%), carrots (3%), lemon (2%).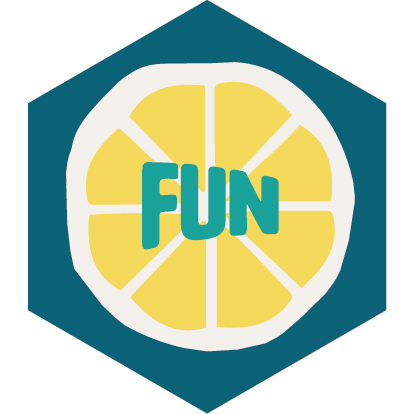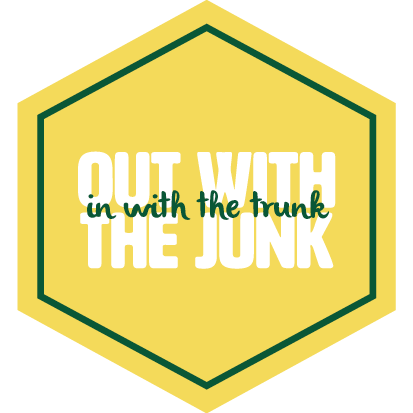 Gourmecca Kitchen Original Trail Mix
Aromatic and delectable, our original mix can be enjoyed as a breakfast cereal, sundae topper or on its own as a comforting snack. Maple flavours are enhanced with subtle notes of cinnamon, ginger, and cardamom with a hint of citrus. Almonds & cashews give you long lasting energy for your busy day.
⁠✔️⁠Grain-Free⁠
✔️⁠Gluten-Free⁠
✔️⁠Dairy-Free⁠
✔️⁠Soy-Free⁠
✔️⁠Refined Sugar-Free⁠
✔️⁠Non-GMO⁠
✔️⁠Vegan Certified⁠
✔️⁠Paleo Friendly
Ingredients: Almonds, Cashews, Pumpkin Seeds, Coconut Chips*, Maple Syrup*, Apple Purée*, Apple Nectar*, Coconut Oil*, Lemon*, Pure Vanilla Extract*, Cinnamon*, Cardamom*, Ginger*, Sea Salt*. No GMOs. *certified organic
The Dormen Pineapple
Real Fruit Innovation.  Introducing your new favourite fruit snack. A range of delicious 100% fruit bites and high on flavour.
We take 100% fruit, add crisped rice. No added sugar, no sulphites, no shortcuts. It's the go-to snack, that's delicious and healthy.
Ingredients: Fruit (86%), [apple, pineapple (juice & purée concentrate), Crisped Rice (7%), Rice Flour, Rice Starch, Sunflower Oil, Gelling Agent (pectin), Citrus Fibre, Natural Flavouring (pineapple).
Pana Organic Peanut Caramel Chocolate
Pana's velvety caramel chocolate melted together with sumptuous, crunchy peanuts. It's sweet, it's smooth, it's crunchy. It's all the things.
Ingredients: Cacao* (min 23%; cacao butter*, cacao mass*), peanut* (30%), coconut sugar*, prebiotic tapioca fibre*, coconut milk*, sunflower lecithin*, salt, natural caramel flavour.
*Ingredients certified organic. Allergen advice: Contains Peanut. May contain tree nuts.
Forca Foods Organic Strawberry Energy Bites
The perfect combination of real strawberries and sustainable watermelon seeds. 5 simple and vegan ingredients come together in a flawless burst of fruity flavours.
Gluten-Free, Certified Organic, Dairy-Free, Minimalistic, and No Added Sugar!
Our main ingredient, watermelon seeds, has a water footprint 99% lower than almonds! Save Water. Eat Força.
Ingredients: Organic Watermelon Seeds, Organic Dates, Organic Oats, Organic Strawberry, Organic Maple Syrup
Gusto 100% Air-dried Apple Crisps with a Mango and Passion Fruit Twist
Delight your customers with award-winning air-dried apple crisps made with wonky fruit and merged in mango and passion fruits juice to create a delicious and healthy snack. Suitable for school, work or family time. Also, a great addition to porridge, yogurt or peanut butter – you choose!
Ingredients: Fresh Apples, Mango juice concentrate, Passion fruit juice concentrate, Natural aroma
Tiboom Chai Boost
The Tchaï Boost "energy cake" is a natural concentrate of energy. Ideal to fill the small hollow they will also support the sporting efforts.
This recipe contains the tasty blend of chai spices, turmeric and ashwagandha that will give you a unique flavour and a little nutritional extra!
may contain traces of nuts.
Ingredients: Walnuts * (32%), date *, grape *, chia seeds *, turmeric * (1%), chai spices * (1%), ashwagandha * (0.5%), Guérande salt * ingredients from agriculture organic
Just T Blue Sky Chamomile Tea
Blue Sky Chamomile is there for relaxing moments – at any time of day. Only the best and sweetest chamomile flowers find their way into this tea blend of verbena and many other natural herbs. Pour, lean back and relax– almost as relaxing as a small powernap in a summer meadow.
Ingredients: Chamomile*, lemon balm*, lemon verbena*, liquorice root*, sweet blackberry leaves* *from controlled organic cultivation 50%UTZ certified
Just T Dynamic Day Green Tea Blend
Matcha meets Acai – Caffeine-Kick meets Superfood! Dynamic Day is sometimes like an energy boost to get through the day. The green tea with matcha and grapefruit invigorates the senses. The superfood acai may give you an extra power-kick. On your mark, get set, go!
Ingredients: Greentea*¹, mate green*, orange peel*, sweet blackberry leaves*, cinnamon*, nettle leaves*, green tea matcha* 3%, black pepper*, natural grapefruit flavour with other natural flavours, pink grapefruit peel*, acai powder* 1% *from controlled organic cultivation ¹Rainforest Alliance CertifiedTM 60% Rainforest Alliance Certified Green Tea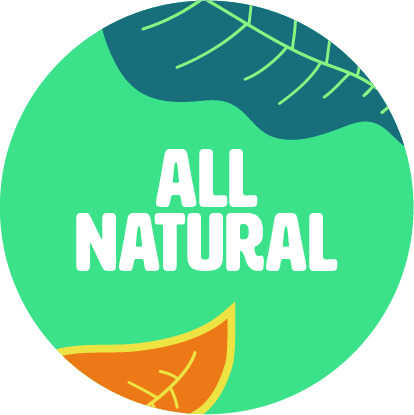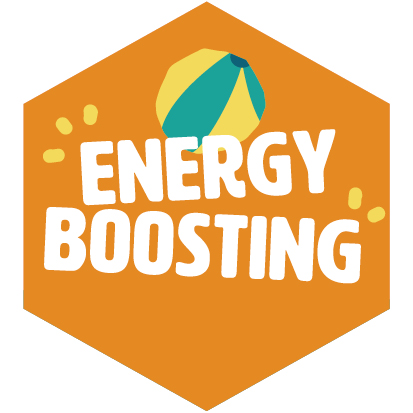 Blue Dinosaur Cheesecake Base Paleo Bar
Decadent, hand-baked, wholefood treats. Each bite has been designed to take you to your happy place in the healthiest way possible. Hand baked. Grain Free.
Ingredients: Dates, Cashew Butter (from 100% Roasted Cashew Nuts), Organic Coconut, Pink Himalayan Rock Salt, Nothing Else! Contains tree nuts (cashew nuts). May be present: egg, other tree nuts, peanuts, and sesame.
Oh Lily! Dolce Vita (tomato and olive) Crunchy Water Lily Seeds
Welcome to the sweet flavour of juicy ripe tomatoes, a savoury tang of Italian olives, sea salt, and a dash of fresh cracked pepper. These flavours are an absolute dream team especially when you love the Dolce Vita of Italy. Perfect for healthy late-night snacking, or a little extra kick on your salad!
✓Vegan
✓Naturally gluten-free snacks
Ingredients: Water lily seeds, tomato powder, black olive powder, Guérande sea salt, black pepper, extra virgin olive oil
Plant Pops Salt & Pepper Chickpea Puffs (Sharing Bag 80g)
Mmmmmm… These crunchy puffs tick all the snacking boxes! Seasoned with the unbeatable classic combo of salt and pepper, these scoffalicious chickpea puffs are beyond munchable!
What's included in my Salt and Pepper Chickpea Puffs Sharing Pack?
The most munchable snacks going! Puffed & roasted for some ginormous crunch factor and expertly seasoned to Salt & Pepper perfection.
Whilst Plant Pops are happy to say they're only 84 cals per serve, high in fibre and a source of protein – these are all added bonuses to their super tasty, super crunchy snacks!
Ingredients: Chickpeas (44%), Rice, Tapioca, Olive Oil, Himalayan Salt and Black Pepper.
Rebel Kitchen Organic Bytes – Caramel
Rebels, we now make snacks.
Coconutty, crunchy, and with no compromises, our byte-size snacks are made from a few simple minimally processed ingredients and are a plant based, organic alternative that's better for you and better for the planet.
Our Caramel Bytes are that perfect sweet treat, but with a plant based twist.
Go on, take a Byte.
NO gluten.
NO dairy.
NO artificial ingredients.
NO preservatives.
Ingredients: Coconut (63%)*, coconut sugar*, coconut nectar*, tapioca starch*, sea salt. *Organic
Hu Crunchy Mint Chocolate
Refreshingly minty. Still have to brush your teeth though.
Ingredients: Organic cocoa mass*, organic unrefined coconut sugar, organic cocoa butter*, organic fair-trade cacao nibs*, organic peppermint oil.
*Certified Fairtrade ingredients. May contain almond, hazelnut, pistachio & dairy. Product is Certified Gluten-Free.
Livia's Cookie Dough Nugglets
The original plant-based squidgy choc!
These naturally scrumptious Raw Cookie Dough Nugglets are the most irresistible pop-in-your mouth sweet treat. Livia's use high quality authentic Tunisian dates which give a squidgy rich texture and the simple fine gluten-free oats used give the sweet doughy texture. Each cookie dough centre is wrapped in smooth velvety creamy chocolate that you won't believe is vegan!
Ingredients: Date Paste, Gluten Free Oats, Raw Chocolate (20%) (Cacao Butter, Coconut Sugar, Cacao Mass, Lucuma, Vanilla. (Cacao Solids 66%)), Maple Syrup, Himalayan Pink Salt, Coconut Sugar. May contain tree nuts, eggs, soya, sesame & peanut.
Lexi's Treats Double Choc Chip Crispy Protein Bar
Smooth CHOCOLATE CHIPS 💜  crunchy HIGH PROTEIN crispies and a gorgeous CHOCOLATE DRIZZLE – try this delicious healthy reinvention of the marshmallow Crispy Treat classic!
Packed with 10g of healthy protein and guaranteed to satisfy your sweet tooth… for only 155 calories!
⭐ Chewy, crunchy, crispy… IT'S ABSOLUTELY DELICIOUS! It's time to treat your tastebuds
💪  HIGH PROTEIN (10g) & high fibre
🌱  PLANT-BASED & VEGAN
😇  GLUTEN FREE (& safe for dairy, wheat, egg, nut & peanut allergies)
❤️  ONLY 155 CALORIES!
Made with LOVE by a small business! 😊
40% less sugar than typical snack bars
No sweeteners
No unsustainable palm oil
No artificial flavours
No colours
No preservatives
No GMO ingredients
Kosher (KLBD certified)
Ingredients: Soy Protein Crispy (Soy Protein Isolate, Tapioca Starch, Salt), Chocolate Flavour Coating (Sugar, Sustainable Palm Kernel Oil*, Natural Flavour, Sunflower Lecithin, Salt), Polydextrose (fibre), Brown Rice Syrup, Gluten Free Wholegrain Oat, Glycerol, Pea Protein, Brown Rice Flour, Chicory Root Fibre, Chocolate Chips (Sugar, Cocoa Mass, Cocoa Butter), Sunflower Seed, Water, Sunflower Oil, Agar, Rice Protein, Natural Flavour. *RSPO-certified. May contain traces of sesame seeds & coconut
Beat Bites Cocoa & Hazelnut Bites
CHOCO, NUTTY, MADNESS!
Our gluten free oat BeatBites are naturally vegan, made in the UK, using only nature's best ingredients. They give you that boost when you need it most!
Feeling nutty for nuts with a hit of chocolate?… look no further! Our Cocoa and Hazelnut will quench that craving. Made with only 5 ingredients, packed with chopped hazelnuts and blended with cacao to create a sweet, smooth nutty bite!
Our vegan friendly bites are a range of healthy, natural energy snacks to eat on the go when that craving strikes! Check out our full range here.
Ingredients: Date paste, Roasted Nibbed Hazelnuts (15%), Roasted Hazelnut Paste (11%), Gluten Free Wholegrain Oat Flakes (10%), Cocoa Powder (8%), Maple Syrup. Our delicious bites may contain peanuts, other nuts, egg, milk.