Finally Spring is on its way! Our March box was packed with delicious healthy treats to keep you on track as we head towards the "chocolate' holiday including lots of healthier chocolate options.
Our mini boxes contain a selection of items from the full size box.
Peeled Organic Dried Fruit Paradise Blend
This classic island combination of mango, pineapple and banana is free of any preservatives or oil, making for the perfect little snack-cation.  The paradise blend offers you a delicious mix of healthy fruits.  Peeled Snacks believe in good for you snacking, they're healthy, satisfying with no guilt.  Feel good about snacking!
Ingredients: Organic bananas, organic mangos, organic pineapples 
Kate Percy's Go Bites Hazelnut & Cacao
Kate Percy's award-winning protein balls voted 'best protein snack' in the 2019 Health & Wellbeing Magazine Awards! Juicy dates, oats, creamy cacao, and toasted hazelnuts. Healthy, natural, and delicious, these are great to help muscles recover after exercise, or to sustain you through the day. #Enerjoy! 
Voted Best Protein Snack – Health & Wellbeing Magazine Awards 2019
great taste award 2018
Ingredients. Dates, Raisins, Roast Hazelnuts (12%), Rice Protein, Powder (8%), Cacao Powder (6%), Gluten Free Oats, Date Juice Concentrate.
Superfoodio Peanut Butter Buttons – PB&J
🌍 WORLD'S FIRST PEANUT BUTTER BUTTONS 🥜Now you can carry your Peanut Butter with you wherever you go. No jars, no spoons, no mess ever again!
🍫DELICIOUS & TASTY SNACK – made with 4 high quality ingredients, our buttons are the perfect pick-me-up snack any time of the day. ♻️ Packed in recyclable packaging and made in the UK 🇬🇧
INGREDIENTS: Cocoa butter, Peanuts (40%), Coconut blossom sugar, strawberries (4%), Sea salt.
Jungle Foods Crunchy Bananas
100% COLOMBIAN: They grow their fruits in the best lands in Colombia, produced by small farmers. Perfect for lunch boxes, snacks on the go, traveling snacks, pre-workout snack, hiking, biking, if you are craving something sweet.
Fun fact: There are about 110 different types of bananas
Ingredients: 100% Freeze dried banana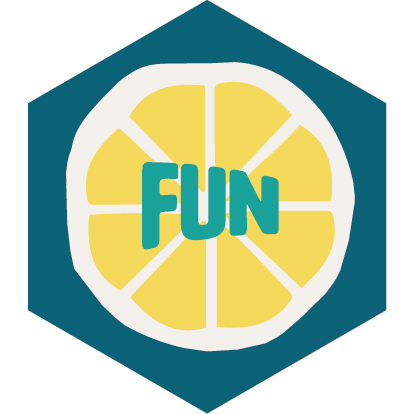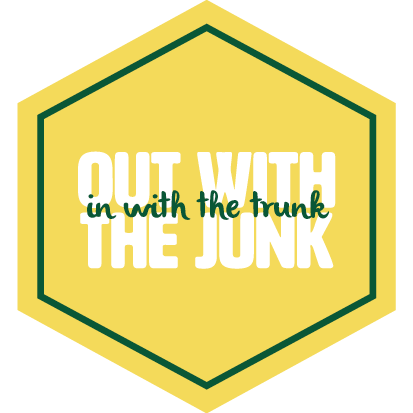 Cajuu Tanzanian Salt Roasted Cashew Nuts Tube
Cashew nuts seasoned with salt and roasted to perfection
Made from large, ethically sourced Tanzanian CASHEWS
Natural ingredients, unique products and flavours
Plastic free
Hand crafted in UK (SALSA accredited facility)
Ingredients: Roasted Cashew Nuts (93%), Grape Juice, Lemon Juice, Salt (2%)
TRUEDE PENG Sea Salt & Vinegar Roasted Chickpeas
Roasted Chickpeas with Sea Salt – Roasted Chickpeas (87%) covered with Sea salt (2%) and Vinegar (7%)
Ingredients: Roasted chickpeas, vinegar powder, sea salt, glazing agent (gum arabic).
Hu Vanilla Crunch Chocolate
Quinoa in a chocolate bar sounds weird. Yet here we are. And here you are.
Organic, Fairtrade, Paleo, Vegan, Non-GMO, Soy-Free, Low Glycemic Index, Gluten-Free. Sweetened with coconut sugar. Dark Chocolate. 70% dark. Nut butter filled. Recyclable packaging.
Ingredients: Organic fair-trade cacao, unrefined organic coconut sugar, organic fair-trade cocoa butter, organic puffed quinoa, organic vanilla bean, sea salt. Allergy Statement: Contains coconut. May contain traces of almond, cashew, & hazelnut. Product is Certified Gluten-Free.
Mr Popple's Chocolate 70% Uplifting Mint and Lime Organic Craft Chocolate Bar
Mr Popple's Chocolate bar range is all completely plant-based, handcrafted, uniquely sweetened and free from the top 14 allergens.
This 70% raw cacao with a twist of lime chocolate bar is based on their signature seventy recipe, with added peppermint oil, and just a twist of lime, to create a fresh lingering flavour. They've taken the fresh contrast of mint chocolate to the next level. Sweetened with the ultra-low GI, prebiotic yacon syrup (no refined sugar).
Ingredients (All certified organic): Unroasted cacao, yacon syrup, cacao butter, lucuma fruit powder Lime Oil (0.5%) Mint Oil (0.5%)
Pulsin Choc Hazelnut Brownie
All of Pulsin's high fibre vegan brownies are made with premium natural ingredients. The chocolate is naturally sweetened with tooth friendly xylitol and each bar is cold pressed for optimum nutritional value.
This makes these healthy hazelnut brownies a super alternative to high sugar chocolate snacks and a healthy energising treat which can be enjoyed at any time of day! These nutty vegan hazelnut brownies are also packed full of vitamins and minerals to help you feel your best self.
Ingredients: Date Paste (22%), Peanuts (22%), Chicory Fibre, Chocolate Chips* (Cocoa Mass, Sweetener (Xylitol), Cocoa Butter, Emulsifier (Sunflower Lecithin)) (8%), Peanut Butter (7%), Brown Rice Bran, Hazelnuts (5%), Brown Rice Malt, Cacao Butter (5%), Cacao Powder (5%), Concentrated Grape Juice, Rice Starch, Natural Flavourings, Sea Salt, Green Tea Extract, Antioxidant (Vitamin E). May contain nuts & date pits. *Chocolate Chips contain Cocoa Solids 72% minimum.
Keto Collective CHOC SEA SALT KETO BARS
A recovering carboholics dream packing only 2.8g of Net Carbs these bars are simply made with Peanuts, Cacao, Coconut Oil, Sea Salt and sweetened with a little chicory root fibre.
They are gluten free, vegan-friendly, high in fibre and made with 100% Natural ingredients.  
Ingredients list: Peanuts, Sunflower Seeds, Chicory Root Fibre, Cacao, Coconut Oil, Dried Coconut Milk, Sea Salt
English Tea Shop Organic Chamomile & Lavender
A calming and relaxing, caffeine-free blend of organic chamomile and fragrant lavender.
Ingredients: Organic chamomile (70%), organic lavender (30%)
English Tea Shop Organic Rooibos/Acai and Pomegranate
A superfood blend of naturally caffeine-free South African rooibos tea with sweet açai berry and pomegranate.
Ingredients: Organic rooibos (59.5%), organic honeybush (19%), organic hibiscus (14%), natural flavourings (5%), organic pomegranate (1%), organic raspberry (1%), organic acai berry (0.5%)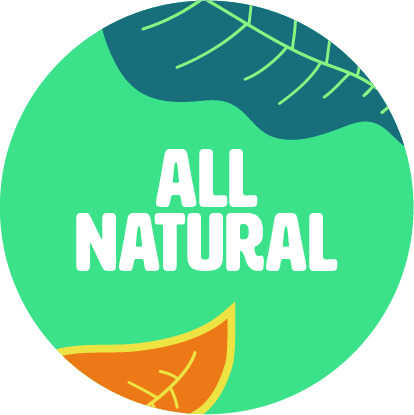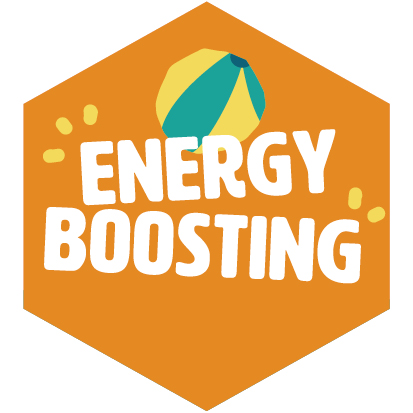 Belvas Belgian Thins
Belgian thins are thin crunchy plates of chocolate decorated with dried fruits. Break according to your sweet tooth, and enjoy!
Ingredients: Cocoa mass°*, Cane Sugar°*, Cocoa butter°*, Almonds°, Sunflower seed°, Rice°, Pumpkin Seeds°, Sea salt, Goji°. May Contain Milk, Soy & Tree nuts
* [cocoa]: traded in compliance with Fairtrade Standards, total 92%. Visit www.info.fairtrade.net.
° organically-grown product. Controlled by Certisys BE-BIO-01
The Honest Bean Co Roasted Fava Bean Snack Chilli & Lemon
Punchy chilli and zesty lemon meet beautiful British fava beans in this handy, on-the-go 40g sachet. These fava beans are roasted to perfection then seasoned generously. No bags of blandness here.
 Some say 'it's like a crisp and a nut have had a baby', others say 'how did I not discover fava beans before?' and some are just left completely speechless.
Ingredients: Fava Beans 81.8%, Rapeseed Oil, Seasoning (Sugar, Spices (Cayenne, Ginger, Black Pepper), Salt, Spirit Vinegar, Rice Flour, Garlic Powder, Citric Acid, Yeast Extract, Onion Powder, Lemon Powder, Herb (Coriander Leaf), Spice Extract, Lemon Oil, Paprika Extract) 7.4%.
Pri Bakes Cashew Butter Oaty Pies
A smooth, creamy cashew butter, encased in a crumbly oaty crust.
Traditional bakery tastes great. But it's high in saturated fat, sugar and salt. Pri Bakes is on a mission to create a natural world of bakery indulgence TO BAKE EVERYONE'S DAY even sweeter.
Pri's changing how they think about bakery; baking it healthier, baking it more innovative.
These light and healthy Oaty Bakes are crammed with DELICIOUSLY SIMPLE AND NATURAL INGREDIENTS for treats everyone can enjoy. Add some flavour to the dance-off and let Pri bake your day!
Ingredients: Gluten Free Oats, Maple syrup, UK sourced Non GMO rapeseed oil, Cashews, Coconut Sugar
Green Fingers Family Cranberry & Raspberry Energy Balls
This guilt-free, perfectly healthy, on-the-go snack is a beautiful combination of dates, oats, coconut & berries. Homemade, 100% natural ingredients, gluten-free & no added sugar!
Seriously yummy, it is also suitable for freezing for those rainy days or if you want to hide it from anyone else!
Enjoy anywhere – Have it with your coffee, before or after a workout, when you need an energy boost, or just as a cheeky snack. Share it with that special someone or keep them both for yourself!
All energy balls are:
Gluten-Free
Vegan
Contain only 100% Natural ingredients
No added sugar
Packaging is compostable
Ingredients: Dates, Gluten-free OATS (13%), desiccated coconut, cranberries (Cranberry, Apple Juice concentrate, sunflower oil), freeze-dried raspberry powder. May contain Sesame and Soy.
Pana Organic Golden Comb Chocolate
Everything you love about their smooth mylk chocolate is now dotted with chunky pieces of golden comb, for a delightfully sweet crunch. Think a classic crunchie bar…but way, way, better. Certified Organic, Vegan & Gluten Free.
Ingredients: Cacao* (min 36%; cacao butter*, cacao mass*, cacao powder*), coconut sugar*, tapioca fibre*, coconut milk*, golden comb (coconut sugar*, rice malt syrup*, water, baking powder, salt) sunflower lecithin*, carob*, salt, natural vanilla flavour.
*Ingredients certified organic. Allergy Advice: May contain: Milk, Peanuts and Tree Nuts
Henko Snacks Healthy Bites – Lemon & Pistachio
Admit it, you can't wait to try the combination between lemon and pistachio. But also, no regrets!!
Incredible healthy bites flavoured with refreshing lemon and crunchy pistachio. A healthy craze to share or enjoy at every moment of the day: in the office, on the street, after eating, for lunch, when you get home, with a movie…
Ingredients: dates, peanuts, pistachios, oats, quinoa and lemon essential oil
Hip Pop Pink Grapefruit – Prebiotic & Probiotic Soda with ACV
A thirst quenching and delicious Living Soda with Pink Grapefruit, Guava and Rosehip. This living soda is also brimming with friendly gut loving bacteria and a full tablespoon of prebiotic Apple Cider Vinegar – that's your daily dose.
– Less than 30 calories per can
– No added sugar (1.2g/100ml)
– No sweeteners
– 1 tablespoon of Apple Cider Vinegar
– Infused with Bacillus Coagulans living cultures
– Craft brewed
– Vegan
– Probiotic
– Prebiotic
Ingredients: Water, Apple Cider Vinegar, Apple Juice Concentrate, Pink Grapefruit Juice, Lemon Juice, Natural Flavours (Guava, Pink Grapefruit, Rosehip), Living Cultures (Bacillus Coagulans)
Caroboo Salted Caramel Choc Bar
The perfect balance between sweet and salty – their super smooth and creamy Caroboo choc flavoured with caramel and then mixed with hazelnut nibs for a bit of texture is a match made in heaven. Gluten and dairy free and 100% vegan this bar is close to perfection!
Ingredients: Caroboo compound (93%) (Cocoa butter, Organic Carob Powder, Creamed Coconut, Organic coconut sugar, Chicory Root Fibre, Emulsifier: Sunflower Lecithin), Hazelnuts (6%), Natural Caramel flavouring. Allergens in bold. May also contain other tree nuts & peanuts.