How are we already into February?! I hope you're back on track after Xmas and looking forward to the Spring sunshine! The Feb box was packed with snacks you can grab on the way out of the door for enjoying the clear days and slightly less muddy ground!
Our mini boxes contain a selection of items from the full size box.
B'Cuz Snacks Oats n' Peanut Granola Bites

Oats n' Peanut granola bites is the way to go! Enjoy these granola bar bites with classic peanut, chocolate mixed with dates, rolled oats and seeds. These granola clusters are healthy snacks for adults and kids!
Ingredients: Gluten free rolled oats, brown rice syrup, roasted peanuts, organic vegan semi-sweet dark chocolate chips (organic cane sugar, organic chocolate liquor and organic cocoa butter (vegan)), expeller pressed sunflower oil, rice crisp (brown rice flour), roasted pumpkin kernels, roasted sunflower kernels, organic date powder, pea crisp (pea protein, rice flour, rice starch), organic diced medjool (dates- gluten- free oatflour), sunflower lecithin, natural flavours, and salt. Contains: tree nuts and peanuts | packaged in the same facility as peanuts, tree nuts, soy, milk and egg.
Nutrilicious Snacks Oat Milk Chocolate Pumpkin Seeds
🤤 INDULGENT HEALTHY SNACKS – Made with delicious Vegan Oat Milk Chocolate – the crunchy sweet snack that's actually healthy
👍 SUPER LOW CARB & KETO – Only 3.5g per bag, filling without the bloating
👌 LOW SUGAR – Under 3g per bag & No Sweeteners
💪 HIGH PLANT PROTEIN – 9g per bag – That's 30% protein – more than chicken!
🥦 VEGAN, GLUTEN FREE & NUT FREE – Plant-based snacks suitable for a lot of allergies
Ingredients: Pumpkin Seeds (82%), milk chocolate flavour (18%) [sugar, cocoa butter, gluten-free oat powder, cocoa mass, dried rice powder, emulsifier [sunflower lecithin], vanilla extract], glazing agent (gum arabic). Made in a factory that also handles egg, milk, soya
The Honest Bean Co Roasted Fava Bean Snack 'Lightly Salted'
Sometimes the simple things in life are the best, so in this sharing bag of beans we've kept things pure and only added a pinch of good sea salt. They even won a Great Taste Award, they're THAT good.
Some say 'it's like a crisp and a nut have had a baby', others say 'how did I not discover fava beans before?' and some are just left completely speechless.
Ingredients: Fava Beans 87.4%, Rapeseed Oil, Sea Salt. Allergy Advice: May contain traces of nuts, peanuts, sesame or soya.
BeatBites Cocoa & Cranberry Energy Balls
CRAMMED FULL OF CRANBERRIES!
These gluten free oat BeatBites are naturally vegan, made in the UK, using only nature's best ingredients. They give you that boost when you need it most!
The Cocoa & Cranberry are a choc boost crammed with cranberries! If you love a snack that fills that chocolate crave – this one's for you. Dark chocolate with a sour cranberry pop.
Ingredients: Date Paste, Dried Sweetened Cranberries (16%) (Cranberries, Apple Juice Concentrate, Sunflower Oil), Gluten Free Wholegrain Oat Flakes (10%), Cocoa Powder (8%), Organic Raw Cacao Nibs (4%), Maple Syrup. May contain peanuts, other nuts, egg, milk.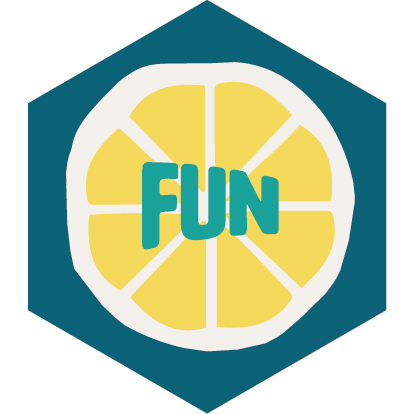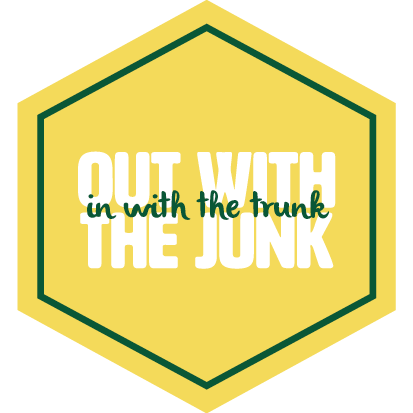 Dirty Cow Hail Mary Berry Strawberry Chocolate
All hail this beautifully presented strawberry sensation!
55% Cocoa
Deliciously Creamy
Vegan, Dairy Free & Gluten Free
Ingredients: Dirty cow chocolate (55% cocoa mass, sugar, cocoa butter, soy lecithin, natural vanilla), raspberries, strawberries.
CHIKAS Smoky BBQ Rice Crisps
Chika's smoky Barbecue Rice Crisps are made from whole grain brown rice and red lentils, for a light yet crunchy snack with a mouth watering smoky flavour. With their special blend of natural spices, there's an explosion of flavour with every crunchy, guilt-free bite.
Ingredients: Wholegrain brown rice 51%, red lentil 25%, sunflower oil, flavouring blend 8% [ natural flavouring, tomato powder, rice flour, garlic powder, salt, yeast extract powder, onion powder, cayenne pepper, sugar
Almendras Toasted Almonds with Dark Belgian Chocolate
We only work with almonds of the Ferrand variety, which have a great flavor and since they are our own production, it can be guaranteed that they are all sweet without a mixture of bitter almonds and toasted in the oven in an artisan way. Each almond is a true nutritional pill where nothing is left over.
Rich in protein.
Top quality energy.
healthy fats
Antioxidant vitamin E.
Source of calcium and other minerals in abundance
Ingredients: Almonds (50%), Dark chocolate: cocoa paste, cocoa butter, soy lecithin, sugar and natural vanilla flavouring. May contain some remains of the shell. Consume the nuts carefully due to their size. They should not be consumed by children under three years of age.
The Raw Chocolate Company Chocolate Covered Goji Berries
Exquisite, sweetsour goji berries perfectly paired with our pure raw chocolate.
Ingredients: raw cacao mass, raw goji berries (31%), coconut blossom sugar, virgin cocoa butter, cacao powder. Cacao solids: 72% minimum. Cacao: total 50%. Allergens: Made in a facility that handles nuts This is a natural product. The berries are carefully screened, sieved and checked, however the occasional small stone may remain. Store in a cool, dark place, 16-18°C away from chocolate loving housemates.
Kooky Gently dried dragon Fruit
There are 4 types of dragon fruit but at Kooky, they love the red-flesh variation for its appealing colour and more intense flavour. Red dragon fruit is really nutritious as a source of essential vitamins, minerals and antioxidants. It's a deliciously healthy snack eaten on its own and also perfect in baking, breakfast bowls or as a garnish!
Fun fact: Also known as pitaya, it is actually the fruit of a cactus plant!
Juicy ruby-red flesh with tiny edible black seeds
Source of Vitamin C and high in Magnesium
Contributes to the normal function of the immune system
Free from the 14 main allergens.
Ingredients: 100% Gently dried jackfruit
Mr Popple's Chocolate 43% Creamy Mylk
Instead of dairy milks, Mr Popple's use a blend of rice and oat milks in our plant based, dairy free milk chocolate bars. Plant-based milk reduces their carbon footprint by using sustainable farming practices & tastes so good!
They use lucuma fruit in their chocolate, the final product has a light fruity flavour with a creamy consistency that melts on your tongue.
Like all of their chocolate bars, the Creamy Mylk bars are lactose free, dairy free and vegan friendly. That's because at Mr Popple's Chocolate, they want everyone to be able to experience the raw power of cacao. Inclusivity for the win!
Ingredients (all organic): Cacao butter, coconut blossom sugar, raw cacao, gluten free rice flour, gluten free oat flour, lucuma fruit powder
PROVENCE D'ANTAN Organic Elderflower Infusion
Awaken your senses with this organic elderflower drink! To drink hot or shaken, it combines the tangy flavour of citrus fruits and the spiciness of ginger with the delicacy of red fruits. Ideal to savour in the morning for an invigorating awakening, this elderflower infusion will also be perfect as a refreshing drink for the summer. Without added sugar, it is consumed without moderation to have fun, without any guilt!
Ingredients: Apple*, Hibiscus*, Ginger*, Rosehip*, Elderberry*, Chicory*, Natural Elderberry Flavour*, Lemon Peel*, Stevia*, Rice Flour* -*100% of ingredients are from organic farming
PROVENCE D'ANTAN Organic Chocolate Turmeric Infusion
Succumb to the sweetness and delicacy of chocolate combined with the spicy flavour of turmeric, cinnamon and ginger with this Turmeric Chocolate infusion! Slip under your favourite plaid by the fireplace and give yourself a well-deserved cocooning break. Formulated with ingredients from Organic Farming, this turmeric and chocolate herbal tea contains no added sugar to enjoy a gourmet moment without risking gaining a gram!
Ingredients: Cocoa*, Cinnamon*, Ginger*, Liquorice*, Turmeric* -*100% of the ingredients are from organic farming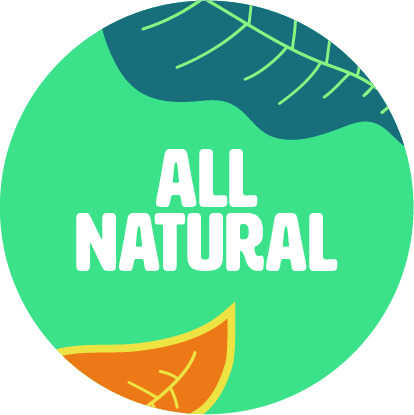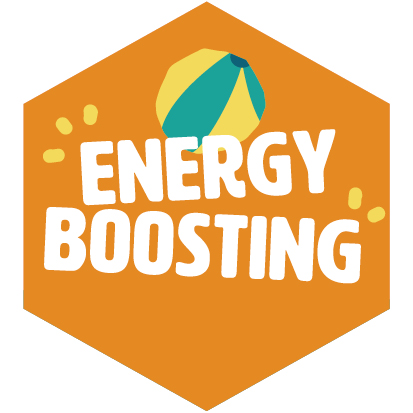 N'eat Natural Energy Red Berries & Quinoa Bars
Source of Protein & Fibre. N'eat Natural Energy was established in 2014 by Anthony Jenks, who wanted better energy bars than was available at that time…. A more delicious and nutritious Vegan bar using only natural ingredients, no added sugar and no palm oil; a bar that would be popular with anybody who leads an active life as well as anybody who wants to.
NATURAL Ingredients: Sultanas (58%), Oats (22%), Quinoa (3.5%), Soy Protein Crisps (2.5%), Bananas (2%), Cranberries (2%), Blueberries (1%), Raspberries (1%), Strawberries (1%), Coconut Oil, Natural Flavouring, Lemon Juice Concentrate
NO palm oil, NO added sugar, NO wheat, NO dairy, VEGAN Society approved
Eva Bold Chocolate Orange Keto Protein Bars
A delicious chocolate orange flavour combining their signature chewy protein crispies with a chocolatey biscuit texture.
These low-carb keto protein bars contain only 2.3g Net Carbs per bar yet boast 8g of plant protein and are high in fibre, making them one of the best-tasting yet vegan-friendly, gluten-free low-carb bars available on the market.
Enjoy as an on-the-go snack, after a gym workout or as a meal replacement bar.
Ingredients: Peanut butter, inulin, sweetener (erythritol, stevia glycosides) cocoa mass, pea protein, protein crispies (isolate soy protein, tapioca starch, salt), coconut oil, orange oil
Eva Bold Za'atar Keto Crackers
A Middle Eastern infusion of herbs gives you an irresistible flavour in a seeded cracker like no other.
Each packet contains only 1.4g Net Carbs, 8.9g of Protein and 100% Natural Ingredients.
Enjoy on their own as a perfect on-the-go snack, dunked into your favourite dips or crumbled over salads and soups.
Ingredients: Sunflower Seeds, Olive Oil, Pumpkin Seeds, Flaxseeds, Almonds, Pea Protein, Brown Rice, Protein, Chia Seeds, Pink Salt, Za'atar Spice (Sumac, Marjoram, Oregano, Thyme, Sesame Seeds, Salt), Psyllium Husk, Green Tea Extract, Antioxidant (tocopherol-rich extract).
Lil Bucks Matcha Cookie Grain-Free Superfood Clusters
With matcha, lion's mane, and perfectly balanced cookie flavours from vanilla, sea salt and a rich cacao butter, this is your perfect brekky bite or afternoon pick-me-up 🍪
Gluten-Free | Prebiotic | 4g Plant-Based Protein | Woman Owned
Ingredients: Sprouted Buckwheat Seeds*, Maple Syrup*, Pumpkin Seeds*, Coconut Chips*, Cacao Butter*, Hemp Seeds*, Cacao Nibs*, Pure Vanilla Extract*, Cinnamon*, Matcha Powder*, Lion's Mane Mushroom*, sea salt
Superfoodio Crunchy Peanut Butter Chocolate Bar
Superfoodio are on a delicious mission to create plant-based treats for pleasure, people and the planet.  Their products are a reflection of this.
Get your tastebuds dancing with this dreamy combination of single origin cocoas and roasted peanuts. Made with high quality ingredients, the bars are stoneground and handmade to create a luxurious melt-in-your-mouth chocolate.
🍫 DELICIOUS & CREAMY PEANUT BUTTER CHOCOLATE BARS – made in the UK 🇬🇧 with high quality ingredients, bars are stone ground and handmade to create a luxurious melt-in-your-mouth chocolate. ♻️Wrapped in recyclable packaging.
🎁 PERFECT GIFT – Perfect for gifting on any occasion, as a work from home care package or as a treat for yourself!
💪 PLANT PROTEIN – Full of nutritious ingredients, these chocolate bars are a great source of protein. You can find 18g plant protein in the Crunchy bar.
🌿 VEGAN & REFINED SUGAR FREE – Made using wholesome, plant-based ingredients only! High Fibre | No Palm Oil | Our Crunchy bar contains 53% less sugar (than similar chocolate)
Ingredients: Crunchy flavour – Peanuts (47%), Coconut sugar, Cocoa mass, Cocoa butter, sea salt. Allergens are highlighted in bold. Produced in a facility that handles tree nuts, gluten, soya bean products, sesame seeds, dried fruit and dairy.
Catalyse Life Drinks Mayi – Vanilla, Honey & Green Tea (vegan)
Capture the Spirit of Africa's Lake's with The Energy Blend
Balanced with Unique Botanicals Cassia Bark, Grains of Paradise & Ginger 
Vitamins, Minerals & Nootropics:
💊 Vitamin D3 (100%) 💊 Potassium 💊 L-Theanine (50mg) 💊 Vitamin C (100%)*
*RDI % per 250ml Can
Plant based & Gluten Free
Ingredients: Sparkling Water, Juice From Concentrate (Grape 10%), Sweetener (Naturally Fermented Glucose [Erythritol]), Natural Flavours (Vanilla & Honey), Botanical Extracts (Grains Of Paradise Hydrolat, Green Tea Extract, Ginger Extract, Cassia Bark Extract), Acid (Citric Acid), Potassium Gluconate, Vitamin C (Ascorbic Acid), L-Theanine, Vitamin D3
Pulsin Protein Bar Maple Peanut
This delicious Maple & Peanut vegan protein bar has a sweet hint of maple and plenty of crunchy peanuts making it an ideal protein packed snack. With the perfect blend of pea and rice protein providing all of the essential amino acids, and with the added benefit of being gluten free and cold-pressed, it's one of the best protein bars out there. Packing 13g of plant based protein it's a healthy and filling snack and a great maple bar for post/pre exercise.
Ingredients: Peanuts (29%), Brown Rice Malt, Pea Protein, Cacao Butter Chicory Fibre. Natural Maple Syrup (7%), Peanut Butter (6%), Rice Protein, Carob Powder, Concentrated Grape Juice, Sea Salt, Green Tea Extract. May contain nuts.
Happi Oat Mylk Chocolate Raisins
Perfect for nibbling at home or on the go. Dark Chocolate contains Cocoa Solids 46.5% minimum. Inner film is suitable for home composting.
Ingredients: Dark Chocolate (60%)(Cocoa Mass, Sugar, Dried Gluten-Free Oat Powder, Cocoa Butter, Dried Rice Syrup, Emulsifier (Sunflower Lecithin), Flavouring (Vanilla Extract)), Raisins (38.8%)(Raisins, Sunflower Oil), Glazing Agents (Gum Arabic, Zein (Maize Protein)). May contain milk, soya, nuts, peanuts, and wheat.
AIRSNAX Puffed Chickpea Snack Sweet Chilli
AIRSNAX Sweet Chilli snacks are fire, these puffed, airy, chickpea and pea snacks will keep you burning bright, keeping your hunger at bay.
AIRSNAX will leave you full and satisfied; snacks aren't healthy if they leave you hungry. That's why AirSnax smashes light with filling. 
Perfect as a healthy snack or part of a lunchbox.
Suitable for vegans
Gluten free
Source of protein
High in fibre
Made using natural flavourings and ingredients.
Ingredients: Chickpea Flour (33%), Rice Flour, Potato Starch, Yellow Peas (9%), Green Peas (9%), High Oleic Sunflower Oil, Sugar, Cornflour, Salt, Yeast Extract, Onion Powder, Tomato Powder, Ginger, Garlic Powder, Cayenne Pepper, Acidity Regulator: Citric Acid; Sunflower Oil, Basil, Aniseed, White Pepper, Flavouring, Colour: Paprika Extract.
ALLERGY ADVICE: Made in a factory that also handles soya.