We hope you all had an amazing Christmas and New Year and managed to enjoy the period without triggering the sugar demon. If you are struggling with cravings post Xmas then our January healthy snack box will help by offering lower sugar, macro balanced and delicious alternatives.
Our mini boxes contain a selection of items from the full size box.
Cheeky P BBQ Roasted Chickpeas
BBQ Flavoured Crunchy Roasted Chickpeas. These crunchy chickpeas capture the sweet taste of long evenings round the barbie with your mates, transporting you to a place where you can savour the summer season all year round.
Ingredients: Chickpeas 86.2%, Sustainable Palm Oil, BBQ Powder 3.3% (Sugar, Salt, Yeast Extract, Maltodextrin, Onion Powder, Garlic Powder, Tomato Powder, Sweet Chilli Powder, Corn Starch, Spices, Natural Flavouring, Acidity Regulator: Citric Acid, Colour: Paprika), Soybean Oil, Salt
Coco Pzazz Giant Dark Chocolate Buttons – Salty Spiced Orange
Giant dark chocolate buttons with orange & Welsh spiced salt sprinkle.
Ingredients: Dark Chocolate (cocoa mass, sugar, cocoa butter, emulsifier: SOYA lecithin, natural vanilla), orange extract, sea salt, ground spices: peppercorns, coriander, turmeric, paprika, cumin, nutmeg, cinnamon, ginger, chilli (cayenne pepper), cloves. Chocolate contains cocoa solids 70.3% minimum.
TRUEDE PENG Coconut & Dark Chocolate Roasted Chickpeas
Roasted Chickpeas with Coconut & Dark Chocolate – Chocolate (63%) covered roasted Chickpeas (31%) and Coconut (6%)
Ingredients: Roasted chickpeas, coconut, sugar, cocoa butter, cocoa mass, cocoa powder, sunflower oil, glazing agent (gum arabic).
5th Season Organic Banana & Blueberry Bites
Say hello to the berry best fruit couple we know – Banana & Blueberries! What 5th Season love about blueberries is their complex sweetness and touch of sour, which goes beautifully with bananas. A great way to satisfy your sweet cravings AND to get your recommended vitamins. Containing 80g of fresh fruit, all they do is remove the water so you busy bees in need of a little pick-me-up can enjoy this truly healthy and guilt free snack anywhere and anytime. Melt in the mouth and crunchy? That's the unique taste of 5th Season Fruit Bites. It's Fruit without the Fuss!
Ingredients: 64% banana and 36% blueberries (fruit mix may vary)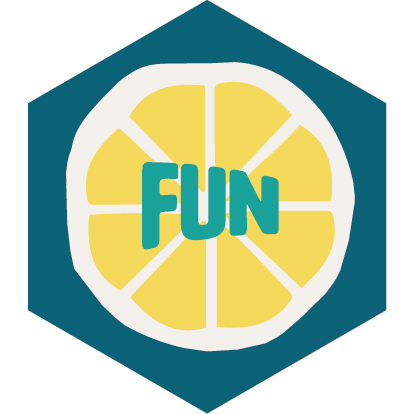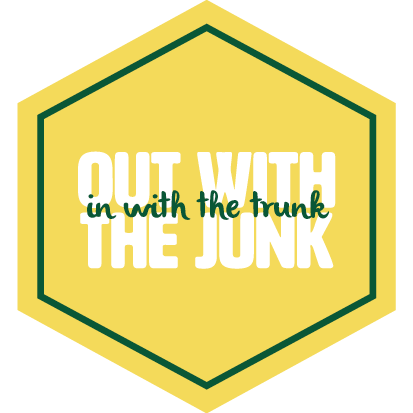 BASICO Almond Brownie Bar – Relax
ONLY REAL INGREDIENTS
NO ADDED SUGARS
TRANQUILITY & GOOD MOOD: Helps fight stress and improve mood. They have powerful relaxing, balsamic properties and improves rest.
ADAPTOGENS: It contains ashwagandha, an adaptogen with powerful relaxing and balsamic properties thanks to the fact that it reduces blood cortisol levels.
VEGAN AND GLUTEN FREE: suitable for celiacs.
EUROPEAN ECOLOGICAL CERTIFICATE: BASICO do not use GMOs, palm oil, or added sugars. All ingredients are natural and come from organic farming.
Ingredients: dates, almonds, cocoa, cocoa mass and ashwagandha.
Reformed Characters Alcohol Free Pink Grapefruit & Aromatic Herbs
An invigorating & bittersweet botanical blend of Pink Grapefruit, Hibiscus, Aromatic Herbs & Organic Red Mandarin – with the mouthfeel and complexity of a vibrant aperitif.
They use the finest natural, premium botanicals – delicately extracted to preserve the essence and characteristics of each key ingredient.
LOW SUGAR
LOW CALORIE (22 CALS PER SERVE)
GLUTEN-FREE & VEGAN
NATURAL BOTANICALS
NO ARTIFICIAL INGREDIENTS OR PRESERVATIVES
0.0% VOL – NON-ALCOHOLIC
Ingredients: Carbonated Water, Sugar, Glycerol: (Vegetable), Pink Grapefruit, Acidity Regulators: (Malic & Tartaric Acid), Hibiscus Extract, Natural Flavourings, Grapefruit Oil, Organic Red Mandarin Oil, Rosemary Extract.
8Foods Raw Chocolate Chip Morsels
Rich, chewy, yet low carb and Keto-friendly these almond-based morsels are the perfect treat for your low carb or Keto lifestyle. Nutty almonds deliciously blended with a hint of vanilla, sea salt and hunks of dark chocolate, these are honestly the bomb – the fat bomb. Keto8 Chocolate Chip Morsels are satisfyingly dense, providing the right energy to power you through your day.
Keto8 Morsels are the perfect low carb, Keto treat, rich in antioxidants, plus brain-boosting MCT, and the added benefit of all-important fibre. High in prebiotic fibre, they are gut health friendly to boot.
They are a great snack for travel, at-your-desk or on-the-go. A moreish and satisfying treat without the guilt.
Ingredients: Almonds (nuts), chicory root fibre, virgin coconut oil*, coconut flour, chocolate chips (cocao mass, sweetener;– Xylitol, cacao butter, emulsifier; -Sunflower Lecithin ), golden flax seed, MCT, vanilla extract, sea salt. *Organic. Allergens in bold.
Kooky Dried Jackfruit
Already a popular meat substitute amongst veggie-lovers, jackfruit is quickly gaining mainstream appeal for its robust flavour, unusual texture and host of health benefits. Did you know that a cup of jackfruit has 40% less carbohydrate than a cup of rice but 4x the amount of fibre?
Sustainably and ethically sourced from the best farms in Thailand and naturally dried with absolutely nothing added, 100% jackfruit, vegan and free from the main 14 allergens. Kooky's freeze dried fruit is pretty unique in taste, texture and nutritional benefits!
Ingredients: 100% Jackfruit
Chocolat Pacari Organic Chocolate with Goldenberries
What's special about raw chocolate? Raw chocolate contains cacao beans that have been minimally processed and roasted at lower temperatures to maximise the antioxidants and complex flavours of the natural cacao bean.
Pacari have done something a bit different here and we've covered pieces of Golden Berry, or Physalis, in our signature dark chocolate. The result is a perfect mix of the tart citrus flavour of the berry and the sweetness of the chocolate in bite-sized chocolate drops you can enjoy throughout your day.
Ingredients: Cacao beans, evaporated cane juice, golden berries, cacao butter, sunflower lecithin
FRUIT RIDE Strawberry Fruit Roll Ups
Organic fruit tape & absolutely 100% fruit (no added sugars, colourings, gelling agents or preservatives). Easy to take and convenient to eat, this individual size contains the equivalent of a 100g serving of fruit!
Ingredients: 100% Fruit: Apple * 75%, Strawberry * 25%. * Ingredients from organic farming
AMG Snacks Lemon Coconut Energy Bite
Look no further for the perfect snack – everything you need in one BITE! These energy bites are packed with healthy fats, fibre and protein, making them a convenient, healthy, on-the-go snack! The clean, balanced ingredients sustain blood sugar levels and leave you feeling great all day.
🌱 Plant-based
🌱 RAW
🌱 Gluten-free
Ingredients: Date Paste, Cashews, Coconut, Gluten Free Oats, Natural Lemon Flavour.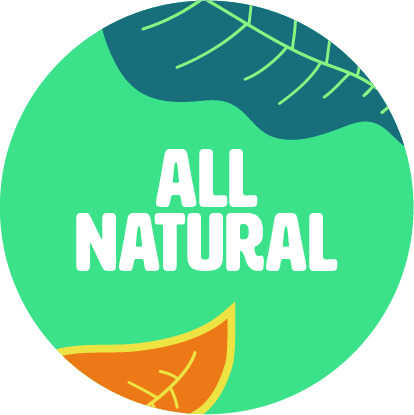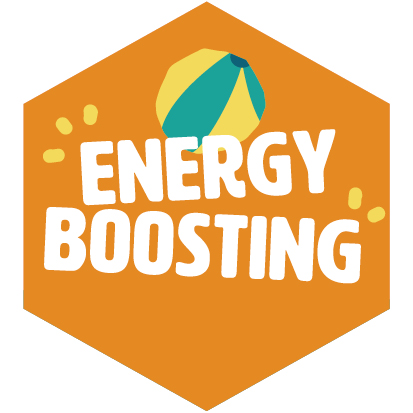 The Protein Ball Co Blueberry Oat Muffin
Inspired by American Blueberry Oat Muffins, these healthy breakfast balls are a fruity, delicious way to supercharge your mornings! They make each one with gluten free oats and heaps of cashews, almonds and blueberries. They taste amazing warmed up or out the pack and they're so good for you. They've packed them with fibre, plant-based protein and a sprinkle of oats, cinnamon and flax seeds for extra crunch! These blueberry beauties give you 6.5g of plant protein, high in fibre, no added sugar and we've added Vitamin B12, Vitamin C and Vitamin D3.
Ingredients: Dates, Cashews, Almonds, Freeze Dried Blueberries (7%), Rice Starch, Grape Juice Concentrate, Pea Protein, Rice Protein, Gluten Free Oats (3%), Tapioca Fibre, Cinnamon, Flaxseed, Vitamin C, Natural Flavouring, Vitamin D3, Vitamin B12
The Raw Chocolate Company Vanoffee Chocolate Bar
Original Vanoffee® Authentic Vegan Organic Confection in fully recyclable compostable packaging BE UNIQUE! Bestselling Vanoffee – a vanilla and toffee-like tasting treat, sweetened with coconut blossom sugar & Lucuma, Vanoffee is a naturally sweet, smooth and creamy bar. Vanoffee®
Ingredients: virgin cocoa butter, lucuma, coconut blossom sugar, vanilla Allergens: Made in a facility that handles nuts Made in UK
CHIKAS Plantain Crisps Chilli
Perfectly prepared Plantain Crisps seasoned with a little chilli for a perfectly balanced sweet and spicy crisp. They are thinly sliced and shallow fried by hand, with three simple ingredients locking in the IYANU GOODNESS for a crisp and firm texture, giving you the ultimate crunch of satisfaction and a little kick of tantalizing chilli!
Ingredients: Plantain, Sunflower Oil, Salt, Chilli
Up N Mind Ginger Energy Balls
Up N Mind are the ARTISANS of French Energy Balls!
100% NATURAL – ORGANIC – VEGAN – RAW – GLUTEN FREE – GMO FREE
Energy Ball Ginger is the perfect snack for the whole family, at any time of the day, during your activities (sport, walk, hike, yoga, zen and office). The ginger will awaken your taste buds and give you the energy you need.
These Energy Balls are the healthy snack for young and old! Your kids will love them as much as you do. Rich in proteins, fibres and vitamins, your energy boost.
Benefits:
– Strong antioxidant power
– Anti-inflammatory properties
– Relieves digestive disorders
– Promotes cardiovascular health
Homemade: Their Energy Balls are produced from whole Medjoul Bio dates that they pit by hand in our laboratory. We are one of the only ones in France to produce organic Energy Balls from unprocessed elements and in an artisanal way. This manufacturing process gives a unique taste and nutritional quality.
Contains fibre, protein and magnesium, no added sugar, no preservatives.
Ingredients: Crystallized ginger *, Dates *, Raw almonds *, Raw cashews *, Sultanas *, powdered ginger *, coconut *.
Vive Dark Chocolate Peanut Butter Protein Bites
A perfect harmony of flavours with a smooth fusion of roasted peanut butter and crunchy peanut, blended with succulent Peruvian cocoa butter and juicy dates for a creamy and luxurious texture. All enrobed in a crisp layer of Belgian dark chocolate- your mood will certainly be enhanced after eating this bar and so will your protein levels!
Ingredients: Peanuts (27%), Organic Dark Chocolate (15%) (Cocoa Mass, Organic Cane Sugar, Cocoa Butter, Vanilla Powder), Dates, Chicory Fibre, Pea Protein, Protein Crisp (Pea Protein, Manioc Starch), Cacao Butter, Concentrated Grape Juice, Rice Starch, Rice
Protein, Emulsifier: Sunflower Lecithin, Sea Salt.
Coco Pzazz Rose & Raspberry Dark Chocolate Bar
Dark chocolate combined with a gentle flavour of rose and dried raspberry pieces. Environmentally friendly packaging.
Ingredients: Dark Chocolate: cocoa mass, sugar, cocoa butter, emulsifier: Soya lecithin, natural vanilla, dried raspberry pieces (2%), rose extract (0.1%): emulsifier (polysorbate 80, rose extract, geranium extract, rhodinol, geraniol and palmarosa extract).
Chocolate contains cocoa solids 55% minimum. Produced in an environment where peanuts & treenuts are used.
PROVENCE D'ANTAN Organic Ginger Lemon Infusion
Succumb to the power of Ginger combined with Lemon. This certified organic lemon ginger infusion can be enjoyed hot or iced after meals by adding 3 or 4 ice cubes at the end of the infusion to quench your thirst and enjoy the gourmet and original combination.
Ingredients: Ginger*, Hibiscus*, Apple*, Rosehip*, Blackberry*, Cinnamon*, Mint*, Liquorice*, Lemon Myrtle*, Black Pepper*, Lemon Extract* -*100% of ingredients are from organic farming
PROVENCE D'ANTAN Organic Chai Infusion
Fasten your seatbelts and embark on an exotic and spicy getaway to India with this organic chai infusion! Ayurvedic drink par excellence, it contains cinnamon, cardamom, ginger and cloves for a comforting break to savour by the fireside. The chai herbal tea can be enjoyed as it is, but can also be enhanced with milk, like a chai latte.
Ingredients: Cinnamon*, Cardamom*, Ginger*, Clove*, Black Pepper* -*100% of the ingredients are from organic farming
80Noir Ultra Apple Pie Balance Bars
If you are feeling a little off kilter, ruffled or unsettled the Apple Pie bar is great to ease your worries, settle your nerves and add a little zingy spice to your step.
The Apple Pie is the perfect pre-workout bite whether you're clocking up the miles on a long run, enjoying some yoga or hitting the weights at the gym. Both cinnamon and star anise help aid digestion and can provide relief for indigestion, heartburn and stomach cramps that may be experienced during workouts. The carbohydrates in the cacao and apple will give you a burst of energy to help give you the stamina you need to keep going.
Numerous studies have shown that cacao can boost memory, cognition, the immune system, and mood. Dark chocolate contains serotonin and L-tryptophan, the neurotransmitters responsible for relaxing the brain, helping to move food through your intestines, constricting blood vessels and influencing your mood.
Vegan Friendly | Dairy Free | Gluten Free | Palm Oil Free | High source of Fibre| Sustainable| Handmade
Ingredients: Cocoa mass ; cocoa butter ; sugar ; natural vanilla flavouring ; dried apple ; cinnamon ; star anise ; ginger ; pecans ; hazelnuts