The best box of the year is here – woohhoo! Happy Christmas and thank you so much to all our subscribers for your support this year! 🤶🏼
Our mini boxes contain a selection of items from the full size box.
Coco Pzazz Gingerbread Dark Chocolate Bar
70% dark chocolate bar infused with festive gingerbread spices. Wrapped in compostable film.
Ingredients: Dark Chocolate: cocoa mass, sugar, cocoa butter, emulsifier: SOYA lecithin, natural vanilla, ground spices (2%): ginger, cinnamon, nutmeg, cardamom. Chocolate contains cocoa solids 70.5% minimum. Produced in an environment that uses nuts.
Nara Chocolate Covered Mazafati Dates
The Mazafati is the softest and creamiest of Nara's chocolate coated dates. They also like to call the aromatic Mazafati the praline among the dates. The tart chocolate coating really goes well with the fine fruit!
Ingredients: Mazafati dates * (70%), cocoa mass *, cocoa butter *, date syrup *. Cocoa: 99% minimum. * from controlled organic cultivation.
Raw Chocolate Company Spiced Chocolate Almonds
Award winning chocolate almonds with a Christmassy twist. So good, they got their own award too! Open the pack and dive into Christmas🎄 If Santa was made of chocolate, this is what he would smell like 🙂
Organic spiced chocolate coated almonds in a festive gift tube. Cosy up and enjoy! Cacao solids: 66% min. Perfect for sharing with friends, taking to dinner parties or eating alone at this or any festive time!
Vegan | Organic | Dairy-Free | Soy-Free | Eco Factory | No Refined Sugar | Gluten Free
Ingredients: almonds (33%), virgin cacao butter, coconut blossom sugar, raw cacao mass, raw lucuma, cacao powder, mixed spice, orange oil, vanilla. May also contain other nuts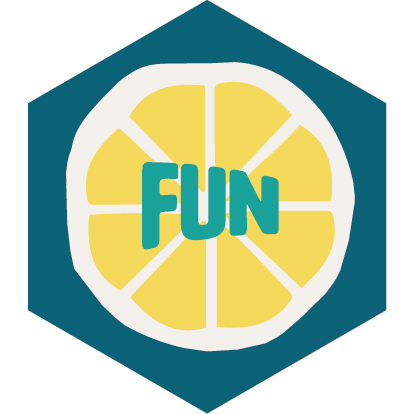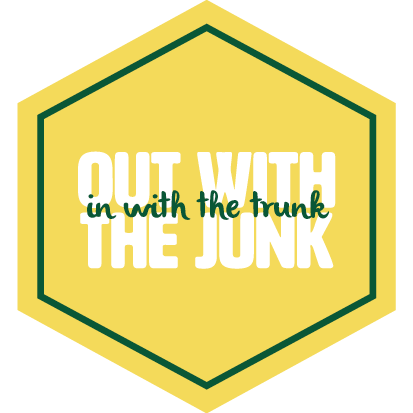 Enfin Baghera Chocolate Hazelnut Cubes
Baghera, is a 100% natural snack, produced locally and by hand in France.
Discover a snack rich in natural fibres and proteins, with ingredients from organic farming.
It is without added sugar because the date naturally sweetens. There's nothing industrial with weird names.
Ingredients: Date paste, date syrup, oat flakes, hazelnuts, flax seeds, pumpkin seeds, chia seeds, almond puree, raw cocoa, cocoa butter. May contain eggs.
Discover Chocolates Cranberry and Raspberry in Dark Chocolate
A tale of two berries!
At Discover Chocolate, they only want to provide you with chocolate that is healthier than the norm, chocolate you can eat and feel a little less guilty about.
That's why all of their bars are palm oil and GMO free, containing no gluten or any added sugars!
For their full of berries bar, they use freeze dried cranberries and raspberries. This is the process of removing the water from the fruit under a vacuum but leaving behind only the sweetness; giving you a concentrated berry flavour.
Both types of berries used to decorate this bar are organic and ethically sourced, ensuring that you can enjoy them to their full nutritional potential. Cranberries are well known to be an excellent source of many vitamins such as, A, B, C, E and K. They're packed full of antioxidants and can help to prevent bacteria from attaching to the teeth and gums. Raspberries are equally as nutritional, containing lots of minerals, vitamins and the oh so famous, antioxidants. Being low in calories and saturated fats but high in dietary fibre; they're the perfect match for cranberries.
Not to mention that this bar is included in our Vegan range, with a minimum cocoa percentage of 72%, and a sugar content of 3.4% (1.7g).
Ingredients: Dark chocolate (Cocoa mass, dietary fibre (dextrin, inulin, oligofructose), sweetener: (maltitol, steviol glycosides), cocoa butter, fat-reduced cocoa powder, emulsifier: Soya lecithin, natural vanilla flavouring), raspberry 2%, cranberry 2%.
Allergy advice: For allergens see ingredients in bold.May contain traces of milk or nuts.
PROVENCE D'ANTAN Christmas infusion – Organic Merry Spices
Ho Ho Ho! Take out your most beautiful Christmas sweater and discover this organic Merry Spices infusion, a warm, pleasantly fruity and spicy blend. This festive mix can be enjoyed by the fire, under your cosy blanket. Its cinnamon flavour releases a welcoming sensation, underlined by liquorice and orange and lemon zest.
Ingredients: Cinnamon*, Ginger*, Liquorice*, Orange peel*, Lemon peel*, Clove*, Black pepper*, Lemon extract* -*100% of the ingredients are from organic farming
PROVENCE D'ANTAN Christmas Infusion – Organic Magic Cocoa
On Christmas Eve, take a ride on the enchanted sleigh of this organic Cacao Magique infusion. Let yourself be surprised by this festive infusion with the taste of cocoa and cinnamon accompanied by a touch of turmeric. You will be surprised by the warm and delicate side of this organic infusion. Consume it hot throughout the day.
Ingredients: Cocoa*, Cinnamon*, Ginger*, Liquorice*, Turmeric* -*100% of the ingredients are from organic farming
Luna Creation Coconut, Rose & Hazelnut Chocolates
Discover this box of luxury Pink Hazelnut Moon truffles. Fondant and generous, this trio of healthy sweets reveals floral and gourmet notes. All Moons are vegan, gluten-free, no-bake, organic and artisanal.
– 1 Coco Rose Moon
– 1 Coco Hazelnut Moon
– 1 Coco Nature Moon
Ingredients: Common Base: Coconut, Coconut Oil, Maple Syrup, Rapadura Sugar, Dark Chocolate (Cocoa Mass, Cocoa Powder, Sugar, Soy Lecithin).
Coco Rose: Pistachios (3%), rose water (2%), beetroot juice, vanilla, salt.
Coco Noisette: lean cocoa powder, vanilla, salt.
Coco Nature: Coconut (42%), vanilla, salt.
Allergens: contains oilseeds. Made in a workshop that uses gluten.
Socca Chips Rosemary Chickpea Crisps
Blond chickpea flour shavings, large, fine, crispy, light, with the savoury taste of dried rosemary … Socca Chips® is this new "aperitif chips" from an old tradition in Nice: the SOCCA. A cousin of farinata, cade, panisse, and stand out as THE Mediterranean chips!
Ingredients: Water – Chickpea flour 55%) – Sunflower oil – Olive oil – Rosemary – Salt – Pepper
PAZ Nuts Lightly Salted Roasted Mix Nuts
Deluxe mix of salted nuts to pair with any drink, and any company!
Ingredients: Almonds, Cashews, Pistachios, Hazelnuts, Salt, Citric Acid
Belsia Artisanal Crisps with Roscoff AOP Pink Onion
At the Létourville farm, they cultivate potatoes selected with passion in the exceptional lands of Beauce!
Hand-sorted, sliced, cooked in a cauldron in small quantities then lightly seasoned with Ile de Ré salt and Roscoff PDO pink onions: This is the recipe for the authentic and inimitable taste of their crisps!
Ingredients: Potato, Sunflower oil, Ile de Ré salt, Roscoff PDO pink onion
Ecosnacks Cherry Fruit Roll Ups
Fruit roll ups made of pureed berries and fruit, which are dried at a temperature of no more than 45°C to preserve their natural properties as much as possible. In this way, about 95% of the natural vitamins, minerals and antioxidants remain, which improve the functioning of our body. It is a valuable dietary product recommended for all ages from 8 months of age.
ONLY NATURE! No added sugar. No dyes. No preservatives. A tasty and healthy alternative to artificial sweets.
A tasty and healthy alternative to artificial sweets. Perfect for travel, a trip, a walk, to work, school, cinema, gym.
Ingredients: Cherry, apple.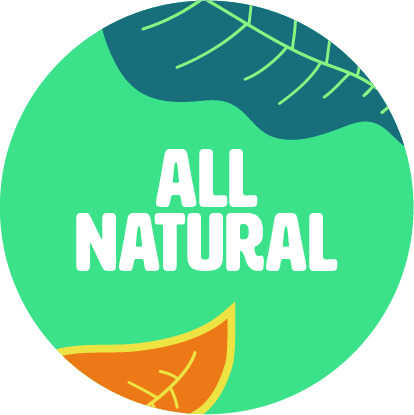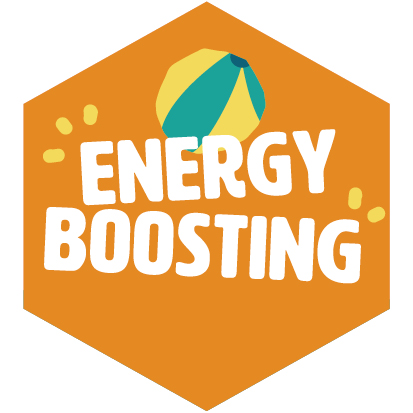 JanaBanana Green Banana Dried Banana Bar
Get to know the benefits of this new prebiotic snack! JanaBanana Bars are 100% natural, have an incredibly fresh taste and provide real energy! Their Banana bar with Green Banana is the real deal, made with upcycled bananas and mixed with green banana flour this bar is the perfect prebiotic snack bar on the go!
Green bananas are a great source of resistant starch which works as a prebiotic in your gut, feeding the gut bacteria and it is not absorbed by the body. The result is that you feel fuller for longer and your gut gets healthier and healthier. Why take probiotics if you can just make your gut bacteria stronger?
There is no additional sugar, no artificial flavours, colours or preservatives. JanaBanana bar is gluten free, vegan* and paleo*. They contain: 400KJ of energy, less than 1G of fat, 20G of carbohydrates, and 3G of potassium. For school lunches, grinding away at work, on the go snacks, climbing a mountain, breaking a personal best or just strolling the streets. Your taste buds will adore these tantalizing treats!
Ingredients: Sunripe bananas, green bananas and 1% lime juice.
Toomai Savoury Granola – Herbs De Provence
A balanced and complete snack in a granola.
"appetite suppressant" effect to quench the cravings and "booster" before a sports session.
A MUST-HAVE to take everywhere!
🌈 FILLS YOU UP: Brings lasting energy and satiety thanks to the combination of whole grains – legumes. Rich in natural fibre and a source of complete vegetable protein. Nutritionally balanced. You will love the warm taste of parsnips and Provencal herbs.
🌱 NATURAL & ORGANIC INGREDIENTS: A clean composition and ingredients from organic farming. Say no to artificial flavours, additives, preservatives and refined sugars!
🖐️ ARTISANAL: Manufacturing in a solidarity bakery next to Montpellier.
🌍 THE + ECO-FRIENDLY: Ancient seeds that save the soil, sorghum, spelled and chickpeas! French cereals & legumes.
any time of the day! Open the bag, take your nugget, taste and feed yourself!
Ingredients: Whole grains * 51% (oatmeal *, small spelt flakes *, sorghum flour *), seeds * (squash seeds *, sunflower seeds *), dried figs * ° (figs * °, rice flour *), chickpea flour * 9%, sunflower oil *, parsnip powder * 6%, Provence herbs * 2.2% (thyme *, rosemary *, savoury *, marjoram *, green oregano *, hyssop * , red oregano *), Camargue salt.
* Ingredients from organic farming.
° From Fair Trade controlled according to the Fair for Life standard.
Allergens: gluten.
Pri's Bakes Cinnamon Pop Squares
Indulge in a selection of scrumptious pastry bites filled with a gooey cinnamon filling.
These pastry bites are made of 5 INGREDIENTS and are vegan, gluten free, and contain less than 50% of the sugar vs the original Pop Tart.
Only 78 calories per square! Plant-based HEAVEN.
Ingredients: Gluten Free Oats, Coconut Oil, Dates, Coconut Sugar, Cinnamon
5th Season Organic Mango & Raspberry Bites
Tropical mango and colourful raspberries: the perfect pair for your healthy fruit snack! A little sweet, a little sour… hugely tasty!
Ingredients: 65% Organic Mango, 35% Organic Raspberries (fruit mix may vary)
Raw Bake Station Chocolate Orange Cookie Bites
Chocolatey & Orangey crookies – these deliciously moorish bites are highly addicted and not for the faint hearted. Each cookie is packed full of flavour and riddled with chocolate chunks and cashew pieces. #criminallygood chocolate and orange flavour. Perfect for anytime of the day – kids love them and adults too!
Ingredients: Gluten Free OAT Flour, ALMOND Butter, Maple Syrup, Vegan Chocolate (11%) (may contain traces of SOYA) (Cocoa Mass, Coconut Sugar, Cocoa Butter), CASHEWS, Coconut Oil, Cocoa (5%), Natural Orange Flavouring (2%), Natural Vanilla Flavouring, Sea Salt (1%).
Montezuma Peppermint Organic Dark Chocolate
A brilliant classic combination of mintiness with rich dark chocolate. Perfect for anytime, not just after eight!
VEGAN • FREE FROM: COLOURINGS, GLUTEN, GM & PRESERVATIVES
Ingredients: Organic Dark Chocolate (Organic cocoa mass, Organic cane sugar, Organic cocoa butter, Organic vanilla extract) & Natural Flavouring: Organic Mint Oil. May contain traces of milk, nuts & peanuts
Oh Lily! Snacks Keralan Snow Chocolate & Coconut
Travel with them to Kerala, on the Malabar coast of southwest India. Their Keralan snow popped water lily seeds are enrobed with 70% dark chocolate and then lightly tossed with desiccated coconut.
✓ Vegan dark chocolate
✓ Naturally gluten-free
Ingredients: water lily seeds, dark chocolate (Cacao 70,5%, sugar, cacao powder, emulsifier: soya lecithin), desiccated coconut.
Happi Peppermint Oat Mylk Chocolate Christmas Bar
Peppermint flavour, inspired by candy canes! Made with vegan, oat m!lk chocolate
Ingredients: (99%) Dark Chocolate (Cocoa Solids 46.5% Minimum) (cocoa mass, sugar, dried gluten-free oat powder, cocoa butter, dried rice powder, emulsifier: sunflower lecithin, vanilla extract), (<1%) Natural Peppermint Flavouring