We packed as much as we could into this box and it was a challenge getting keeping it under the Royal Mail weight limit this month!
Let us know in the comments which your favourite was or which snack you'd like to see make a return! 💚
Doisy & Dam Ballers
Stacks of golden malty crunch, decked out in velvety dark chocolate all in a perfect sized pack for on the go snacking. Vegan chocolate at its best.
D&D cocoa is ethically sourced from Colombia; farmers are fairly paid, communities are invested in and they grow the best single-origin cocoa around.
You will never find palm oil in any of their products, and they only use natural ingredients to make the best chocolate snacks around.
Cocoa mass, sugar, cocoa butter, emulsifier (soya lecithin), rice balls (24.6%) (rice flour, corn flour, raising agent (sodium bicarbonate), salt), flavouring, glazing agents (gum arabic, zein (maize protein)). Cocoa solids 70% minimum. Made in a facility that handles milk, gluten, nuts, peanuts and sesame.
Doisy & Dam Buttons
Just straight up rich, 70% cocoa Colombian chocolate buttons.
These are the perfect store cupboard essential, great for on the go snacking, adding to that banana bread recipe, melting into porridge, whatever takes your fancy.
All D&D chocolate is free from palm oil and made from natural ingredients. They source their chocolate ethically from Colombia where the farmers are fairly paid and communities are invested in and supported.
Ingredients: Cocoa mass, sugar, cocoa butter, emulsifier (soya lecithin). Cocoa solids 70% minimum. Made in a facility that handles milk, gluten, nuts, peanuts and sesame.
Bear Blackcurrant and Beetroot Bites
BEAR has left the deepest darkest woods behind, taken to his submarine to explore the deepest darkest ocean waters, to meet a whole host of new underwater friends with BEAR Bites!  Each bitesize piece is made from 1/3 veg and 2/3 fruit and with no added sugar – it's the perfect way to get cubs munching their way to their five a day!
Ingredients: Gently baked apples, pears, carrot, beetroot and blackcurrants.
Bear Strawberry and Mango Yoyo
Two delicious flavours, combined into one GIANT yoyo! Great for kids and adults alike. Perfect for lunchboxes and a grrreat on-the-go healthy snack. FREE collectable cards inside every pack.
Ingredients: Gently baked apples, pears, mango, strawberries and a little bit of black carrot extract.
Trafo Corn Peanuts
The corn peanuts are puffed and have a delicious nutty flavour due to the peanut butter.
Trafo is 100% organic thanks to their passion and ideals. These ideals are based on the realisation that current intensive farming methods are no longer sustainable and that if we want the world to remain liveable for ourselves and our children, sustainable and organic farming is the only way.
Ingredients: Organic Corn Peanut Snack Gluten Free, Vegan, ingredients: Corn*, PEANUT butter*, Palm oil*, sea salt. * Verified organically grown.
Olly's Pretzels Multiseed Pretzel Thins
The pretzel's answer to the crisp! And with up to 80% less fat, 45% fewer calories and 1000% more impretziveness than potato crisps… It's time to be IMPRETZED.
These Multi-Seed Sesame Pretzel Thins are oven-baked, vegan and only 98 calories per pack.
They are pretz perfect as a healthy snack, delicious with all forms of dips and are very flexible when used to spruce up your baking and recipes!
Ingredients: Wheat Flour, Water, Sunflower Oil, Sugar, Malt Extract, White and Black Sesame, Salt, Soya Lecithin, Sodium Bicarbonate.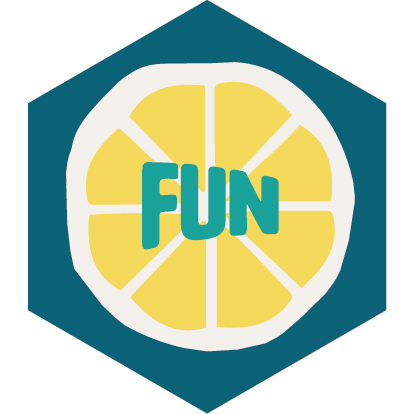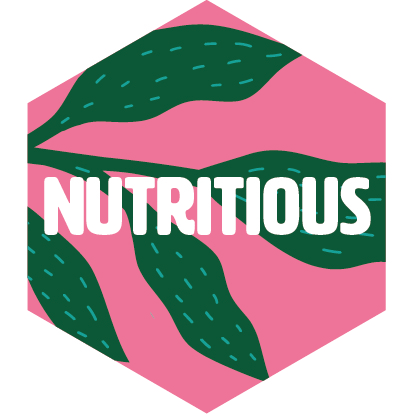 Nakd Cocoa Twist Bars
Indulge in Nakd's new Cocoa Twist Breakfast bar made with yummy 100% natural ingredients. It's also gluten-free and doesn't hold back on flavour – you'll experience an amazing collision of cocoa and a deliciously soft consistency; a welcome comfort in the rush of a sleepy morning.
Just crunchy cashews, real dates, gluten-free oats and natural flavours have gone into this tasty treat, making it perfect for anyone looking to fill their tummy on the go. People with special dietary requirements might also like to know that Cocoa Twist is also:
Gluten, Wheat & Dairy Free
Only 99 calories per bar
100% Natural Ingredients
No added sugar or syrups
1 of your 5 a day
Vegan Friendly
GMO Free
Kosher Approved
Deliciously simple!
Ingredients: Dates (40%), Gluten-free oats (20%), Raisins (19%), CASHEWS (8%), Fruit extract apple & carob (8%), Cocoa (4%), and a hint of natural flavouring. May contain traces of soya, peanuts, other nuts and the odd shell or pit piece.
Nine Salted Caramel Seed Bar
The new age classic… pairing the fresh taste of sea salt with the sweetness of indulgent caramel, this NINE ticks every box there ever was. Taste and nutrition go hand in hand, and with the added health benefits of sunflower, pumpkin, sesame and hemp seeds, it really is the perfect combination of Good Seeds and Great Tastes.
Ingredients: Mixed seeds (sunflower, pumpkin, sesame, milled golden flax, chia, brown flax) (70%), Brown rice syrup, Soft dark brown sugar, Vegetable oils (Palm **, rapeseed), Raw cane sugar, Sea salt (0.6%), Natural Flavourings. **Sustainably Sourced
May contain nuts, peanuts, milk and soya. Free from: gluten, wheat, egg and artificial flavours, colours and preservatives. May contain traces of other seeds and some natural bits and bobs like husks and stalks.
Manomasa Cantina White Corn Chips
RECIPE No.98 THE CLASSIC is made from traditional pressed corn tortillas. These authentic Mexican snacks have been lovingly prepared in the same way for centuries. Hand cut into perfect quarters, these white corn chips are perfect for fuelling the fiesta and are simply: DELICIOUS WHEN DIPPED
Gluten Free
Suitable for Vegetarians
Vegan Friendly
GMO Free Corn
Ingredients: Whole white corn flour, sunflower oil, sea salt.
Bio & Me Apple & Cinnamon Gut Loving Granola
Cinnamon lovers of the world unite! Not too much, not too little, just the perfect balance. And we love it. Especially when mixed with apples. A match made in plant-based heaven.
Ingredients: Wholegrain Oats (45%), Seeds (9%) (Pumpkin, Sunflower, Brown Linseed, Chia), Vegetable Fibres (Chickpea, Maize), Dates, Extra Virgin Olive Oil, Puffed Sorghum, Chicory Root Fibre, Dried Apple (4%), Dried Carrot, Skin On Almonds, Quinoa, Puffed Chickpeas, Cinnamon (1%), Vanilla Bean Extract. May contain traces of other nuts. While Bio & Me don't use wheat (a gluten-containing grain) in their products, their bakery does handle wheat so unfortunately they're not currently suitable for coeliacs. They're working on that.
Kate Percy's Go Bites Hazelnut and Cacao
We adore Kate's award-winning protein balls! Juicy dates, creamy cacao and roasted hazelnuts with a boost of rice protein 😋
Expertly crafted to help muscles recover after exercise and to create ENERJOY!
Ingredients: Dates, Raisins, Roast Hazelnut (12%), Rice Protein Powder (8%), Cacao Powder (6%), Gluten Free Oats, Date Juice Concentrate. For allergens, please see ingredients in bold. May contain traces of shell or pits.
Ombar Hazelnut Truffle Centres
The newest and most indulgent bar in the Ombar range. Velvety hazelnut truffle encased in a rich and smooth 60% chocolate shell. Rich, nutty and delicious.
Ombar keep their cacao unroasted to preserve the heat-sensitive polyphenols (healthy plant compounds), ensuring the chocolate stays nutrient-rich and full of flavour, as nature intended.
This bar is a source of Manganese. Manganese contributes to the protection of cells from oxidative stress. Enjoy as part of a healthy lifestyle and balanced diet.
Refined sugar free, dairy free, gluten free and certified vegan, organic, and fair trade.
Ingredients: Unroasted Cacao*♦, Coconut Sugar*♦, Hazelnut paste* (18%), Cocoa Butter*, Creamed Coconut*, Vanilla Extract*, Desert Salt.
*Certified organic. ♦Fair trade certified according to the Fair for Life standard (64%).
Cocoa solids 60% minimum. Allergy information: see ingredients in bold. May also contain other nuts.
Tick Tock Redbush
Tick Tock's deep colour and full taste make a delicious cup of organic rooibos tea, and it's well known for its health properties too. Organically grown, naturally caffeine free and low in tannin, Tick Tock rooibos tea can be enjoyed at any time, even at bedtime.
Tick Tock tea is still harvested by hand and cured in the traditional way, as it was when Grandfather Benjamin Ginsberg founded Rooibos over 100 years ago. The process takes place in the crisp air of the Cedarberg Mountains of South Africa's Cape. It requires great skill to know when the cure is at its peak; one sign is that it begins to give off a delicious sweet aroma that attracts wild bees.
Rooibos, meaning 'red bush', is a naturally caffeine free tea brimming with goodness. It grows only in South Africa, where it has been enjoyed by young and old for many generations. Pronounced 'roy-boss', it is a delicious alternative to traditional black tea and blends beautifully with many herbs and spices. It was also named one of the world's Top 50 Superfoods by Time magazine.
Ingredients: Organic rooibos tea 
Tick Tock Redbush Earl Grey
Tick Tock's naturally caffeine free Rooibos Earl Grey unites two great tea traditions in one deliciously bright and satisfying cup. Rooibos tea has been a family tradition ever since Grandfather Benjamin Ginsberg perfected the brew in 1903. Earl Grey tea was first blended for the then British Prime Minister, Lord Grey, in the 19th century.
The deep colour and full taste of Rooibos tea perfectly complements the distinctive citrus aroma of natural oil of Bergamot – this is a fresh and fragrant modern classic! Gentle and low in tannin, it can be enjoyed at any time, even at bedtime.
While traditional black and green teas are made from the leaves of the Camellia bush, which contain caffeine, Rooibos is made from a unique South African shrub called Aspalathus linearis, which is naturally caffeine free – so no need for the chemical decaffeination process used in standard decaf teas. Part of the indigenous fynbos family, it has soft needle-like leaves and every spring puts out small, yellow, pea-like flowers.
Ingredients: Rooibos tea, natural oil of bergamot, natural flavour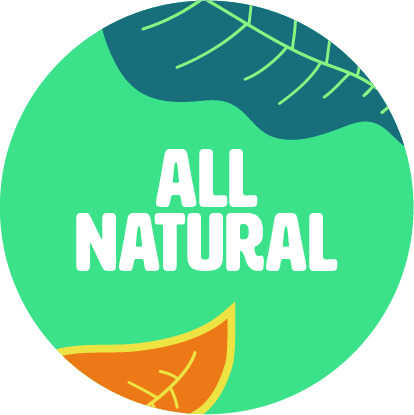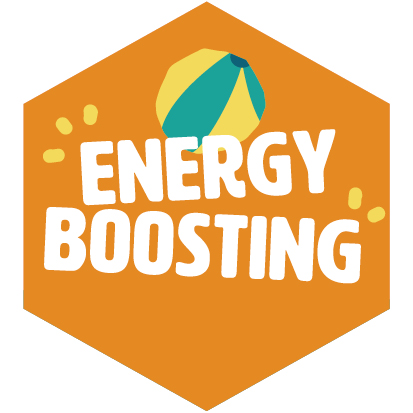 Simpleas Lightly Salted
Simpleas kept this one super simple – baked pea powered curls, made from 100% great British peas and simply salted. Gluten Free. High Protein. High Fibre. Plant Based. Vegan
88Kcal per pack. Made in the UK.
I can't deny that I've been LOVING these since I discovered them – a crisp that's high in protein? Absolute winner! I often have a bag of an evening if I'm still peckish before bed and relax knowing I'll sleep like a baby without waking from a drop in blood sugar.
Ingredients: Yellow pea flour (84%), salt seasoning (8%) (Rice flour, sea salt (15%), sunflower oil), high oleic sunflower oil, rosemary extract 
Simpleas Vegan Cheese & Herb
Simpleas searched for the perfect blend of vegan cheese and herb flavours!
Made from 100% sustainably sourced & harvested great British yellow peas which are lovingly baked and not fried, these delicious pea powered curls really are supearior little bags of good stuff. Gluten Free. High Protein. High Fibre. Plant Based. Vegan
88Kcal per pack. Made in the UK.
Ingredients: Yellow pea flour (84%), cheese & herb flavoured seasoning (8%) (Rice flour, onions, salt, natural flavouring, parsley (3.3%), yeast extract, acid: lactic acid, sunflower oil), high oleic sunflower oil, rosemary extract.
Simpleas have been kind enough to add a 10% discount across their site for the whole of November for you guys to take advantage of!  www.simpleas-snacks.co.uk
Nairns Super Seeded Oatcakes
Nairn's care passionately about the environment. That's why their Super Seeded Organic Oatcakes not only taste good, they're also full of natural goodness. The oats and seeds baked in this product are grown organically – without the use of pesticides or insecticides. This allows the crop to thrive naturally and also helps encourage soil fertility. Even their cartons come from sustainable forests, so you can enjoy these Organic Oatcakes knowing that they are good for you and good for the environment.
These Super Seeded Oatcakes are certified by the Soil Association and have won one of their prestigious BOOM (Best of Organic Market) awards.
Nairns use a mix of delicious flax and chia seeds which are a great natural source of protein as well as being rich in omegas 3 & 6. The seeds make these oatcakes even more crunchy and so tasty, you can even eat them on their own without a topping, or try using them with your favourite dip or hummus.
Ingredients: Organic Wholegrain Oats (73%), Organic Brown Flaxseed (8%), Organic Sunflower Seeds (6%), Oat Protein, Organic Sustainable Palm Fruit Oil, Organic Sunflower Oil, Organic Chia Seeds (Salvia hispanica) (2%), Sea Salt, Raising Agent: Sodium Bicarbonate.
Nairns' factory is nut free and the recipe is wheat and nut free but Nairns cannot guarantee that their ingredients are wheat and nut free. Manufactured on equipment that handles milk.
Creative Nature Apple Pie High Protein ColdPressed Bar
The Creative Nature Apple Pie Protein Bar is the 1st High Protein snack bar to ever win a Great Taste Gold Star!  Gluten Free, Dairy Free, Peanut Free, refined sugar free and suitable for vegans, this award-winning 21% protein bar has something for everyone.
High Protein
High Fibre
No added sugars, syrups or sweeteners
Certified with Sugarwise and The Vegan Society
Ingredients: Dates, Soya Protein (10%), Chicory Fibre, Rapeseed Oil, Rice Protein (5%), Pea Protein (5%), Humectant (Glycerol), Dried Apple (3%), Pumpkin Seeds, Gluten Free Oats, raisins, Sunflower Seeds, Chia Seeds, Ground Cassia, Brown Linseeds, Natural Flavouring.
Made in a Peanut and Tree Nut-Free environment. 
Ma Baker Sugar'd Out Blueberry Bar
A delicious flapjack with rolled oats, blueberries & no added sugar!
Ingredients: Oats (46%), Vegetable fibre, Vegetable oils (Rapeseed oil, Palm oil*), Date syrup, Pumpkin seeds, Sultanas, Soy flour, Vegetable glycerine, Freeze-dried blueberries (1%), Freeze-dried raspberries, Natural flavouring. *Sustainably sourced, RSPO certified.
May contain nuts, peanuts & sesame seeds 
Fody Low FODMAP Peanut Butter Chocolate Quinoa Bar
Believe it or nut, these low FODMAP snack bars will have you smiling inside and out.
Avoid those midday stomach growls and cravings by keeping one of these satisfying Low FODMAP bars in your pocket. These low FODMAP snacks are loaded with crunchy peanuts, roasted almonds, smooth peanut butter, and semi-sweet chocolate chips.
Snack on!
Ingredients: Peanuts, Dry Roasted Almonds, Organic Brown Rice Syrup, Semi-Sweet Chocolate Chips (Sugar, Unsweetened Chocolate, Cocoa Butter), Quinoa, Peanut Butter (Peanuts), Glycerin, Peanut Oil, Sea Salt, Sunflower Tocopherol.
May Contain: Egg, Milk, Other Tree Nuts, Soy.
Coconut Collaborative Chocolate Pot
All hail the Mighty Coconut. Dear dairy, we've found someone else… coconuts! Coconut Collaborative use them to make all sorts of cultured coconut milk and coconut cream treats. It's their not-so-secret secret weapon. Great taste 2017, 100 calories per pot, Ethically sourced.
We couldn't believe how delicious and milk chocolate puddingy these smooth chocolate puds were – definitely a new favourite in our house! What's even more amazing is they can be stored ambient!
Ingredients: Coconut Cream (35%) (Coconut Extract, Water), Water, Dark Chocolate (18%) (Cocoa Mass, Sugar, Emulsifier (Soya Lecithin), Natural Vanilla Flavouring), Sugar, Cocoa Powder (2%), Stabilisers (Carrageenan, Guar Gum), Tapioca Starch, Salt, Emulsifier (Mono & Diglycerides of Fatty Acids). Produced in a factory which handles Nuts.
Suitable for Vegans; Gluten free
Pundits Dark Chocolate Bar – Orange & Almonds
Pundits are making chocolate guilt-free and recreating their favourite chocolates using healthier ingredients for the best taste.. without the sugar!
What is Stevia? Natural, plant based sweetener, zero calorie, zero GI
I LOVE this chocolate and often enjoy some in the evening when I don't want my blood sugar spiked and I want
Ingredients: Cocoa mass, dietary fibre (dextrin, inulin, oligofructose), cocoa butter, stevia, erythritol, fat-reduced cocoa powder, soya lecithin, natural vanilla flavouring, natural orange flavouring, almonds (7%). May contain nuts and milk.
Seed & Bean Wild and Organic Lavender Chocolate
The ultimate relaxation chocolate to help you de-stress and unwind. Infused with aromatic French lavender oil, this dark delight is sure to help melt away the hustle and bustle of daily life with each bite. Organic · Single Origin · Fairtrade · Vegan · Palm Oil Free · Recyclable Outer Wrapper · Home Compostable Inner Foil
Ingredients: Cocoa Mass, Cane Sugar, Cocoa Butter, Vanilla Extract, Lavender Oil. Produced in a factory that handles milk, gluten, nuts and tree nuts.
Equal Exchange Dark Almond Chocolate
Experience the mouthwatering combo of rich dark chocolate with chunks of organic almonds. Vegan, soy and gluten-free.
Equal Exchange's mission is to build long-term trade partnerships that are economically just and environmentally sound, to foster mutually beneficial relationships between farmers and consumers and to demonstrate, through their success, the contribution of worker co-operatives and Fair Trade to a more equitable, democratic and sustainable world.
Ingredients: *Organic Chocolate Liquor, *Organic Raw Cane Sugar, *Organic Cocoa Butter, Organic Chopped Almonds (10%), *Organic Unrefined Whole Cane Sugar, *Organic Ground Vanilla Beans. *Fair Trade ingredient: by weight 90% from Fair Trade cooperatives.
May Contain Milk, Peanuts, Hazelnuts & Coconut.