No tricks with our October box – only treats 🍫🎃
There were 3 items that contained gluten in the box this month which was the peanut butter granola and the 2 Indie Bay pretzel bites, so we switched these out for our gluten free subscribers this month.
Let us know in the comments which your favourite was or which snack you'd like to see make a return! 💚
We Made – Lemonade
A refreshingly zesty still lemonade made with real fruit, no refined sugar and no artificial nonsense!
We Made Drinks began whilst Alex, Pat & Angus were studying at the University of Southampton. In the final year of their business degrees, they were set the task of starting a business for one of their modules. After much discussion, they decided to have a go at making refreshing lemonade in their student house on Granby Grove.
They bought all the ingredients, mixed up a batch, bottled their lemonade and pitched up a stall on the University campus. The first batch of 160 bottles were a huge hit and sold out in just a few hours! Their zesty lemonade received some great feedback, leaving them with only one option when they graduated – to continue making lemonade!
A lot has happened since they made their first batch; they've evolved into a family run business based in Buckinghamshire, and have added three more flavours.
As they started at University, their 'Make It Big' scheme aims to run events for other young entrepreneurs and start-ups to network and help their ideas grow.
Ingredients: Water, White Grape Juice from Concentrate (41%), Lemon Juice (16%), Natural Flavourings, Sweetener (Steviol Glycosides)
Conscious Chocolate  – Salted Chocolate Dates
Who doesn't dream of a salted caramel snack?! Conscious Chocolate cover these sweet Pakistani Dates in a salted version of their creamy chocolate to have you reaching for more. The cacao is from Peru and blended for longer for a creamier taste.
All Conscious Chocolate products are handmade in their kitchen in Sussex which is powered by 100% renewable energy sources. The Conscious range are all free from gluten, soya, dairy and refined sugars.
All of the packaging is plastic free, recyclable and home compostable. The coloured printing is achieved through the use of vegetable inks, finished with a water-based varnish. Can you get a more perfect snack brand?
Ingredients: Organic diced dates (dates, rice flour)(40%), coconut blossom sugar, (17.8%), Peruvian cacao powder (13.1%), carob powder, coconut oil, cinnamon, salt. Cacao solids 66.4% minimum.
Mini Pop – Salted Popcorn
Seasoned with a sprinkle of the perfect amount of sea salt.
Vegan & allergen free, all natural ingredients, low calorie – less than 95 calories per pack.
No floss required – popcorn that doesn't get stuck in your teeth!
Perfect for: picnics, lunch boxes, movie nights
At Popcorn Shed, they do things a little bit differently. Established in a garden shed in 2016, they've never been afraid of a challenge.
Introducing Mini Pop!® The featherweight champion boxer of the popcorn world – taking a POP at its middleweight opponents.  Mini Pop!® It's popcorn, only better!
Made from an ancient grain of corn, these tasty morsels pop into teeny weeny, popsqueak-sized pieces. Half the size of the regular stuff, they still pack a punch. Smaller means easier to digest and won't get stuck in your teeth. 
Ingredients: Popped corn, rapeseed oil, sea salt.
Use code POPCORNTREAT10% for 10% off all orders from £15.00 at www.popcornshed.com
Valid until Sunday November 22nd.
Indie Bay – Cracked Pepper Quinoa Pretzel Bites
Award winning pretzels that pack a punch. Indie Bay's baked wheat and quinoa bites are generously seasoned with rock salt and cracked black pepper which provides a healthy dose of heat. These pretzel bites are natural, a source of fibre, contain no trans fats and are vegan friendly.  They're also a source of protein, helping to repair muscles, whilst keeping your skin healthy and your eyes sharp!
Ingredients: Wheat Flour (74%), Quinoa Flour (20%), Sunflower Oil, Salt, Cracked Black Pepper (1.5%), Coating Agent: Acacia Fibre, Barley Malt Extract, Yeast.
Indie Bay began with a real need – an empty snack drawer, a house full of hungry kids and a run to the local shop, only to be met with a deep frustration at the options available.
We all love to snack, but we don't want to feel lousy for doing so. It got them thinking – why isn't there a better snack that's delicious and satisfying, without the guilt or the grease? Indie Bay Snacks was created, and soon after, they launched their first line: Pretzel Bites.
They're crunchy, moreish and, of course, round!
Indie Bay – Spelt & Dark Chocolate Pretzel Bites
Indie Bay's new bites are a sweet treat that's indulgent and still packed with benefits. Their cheeky Dark Chocolate bites are high in fibre, as well as being vegan friendly. These are Cheeky Bites with Benefits. A bag is less than 150 calories and they contain the ancient grain spelt which contains a much easier to digest form of gluten.
Dark Chocolate (50%) [Cocoa Mass, Sugar, Cocoa Butter, Emulsifier (Soya Lecithin), Natural Vanilla Flavour], Pretzels (49%) [Spelt Flour (56%), Wheat Flour (28%), Sunflower Seeds Flour (12%), Sunflower Oil, Salt, Barley Malt Extract, Yeast], Glazing Agents [Gum Arabic, Zein (Maize Protein)].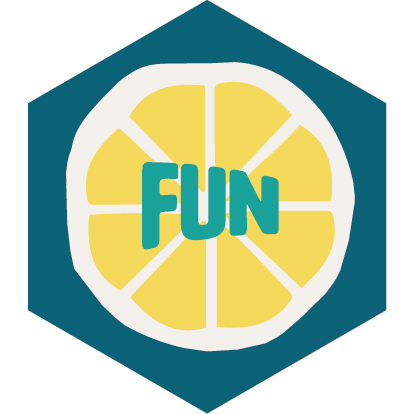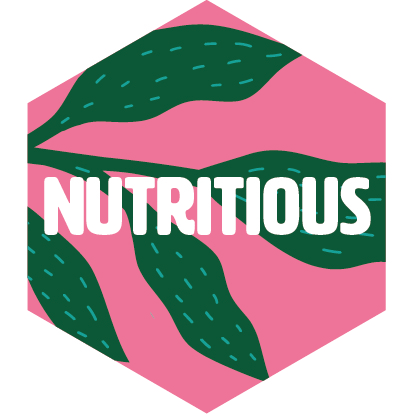 Urban Fruit – Magnificent Mango
Urban Fruit don't mess with mangos; no sugars, no preservatives, nothing. All they do is gently bake the fruit so it's easier to munch on the move.
Ingredients: Just the mangos.
Why 'gently baked'? Because baking at low temperatures for a long time retains almost all the goodness found in the fresh stuff.
Hayley, the founder of Urban Fruit, set about creating the perfect alternative to sugar added dried fruit snacks, going back to basics to produce a simple, great tasting range of pure fruit snacks.
Urban Fruit are bananas about fruit – they pick it pure and bake it fresh in season, for the healthiest and tastiest snack possible. No sugar, no sulphites, no shortcuts. Just 100% fruit without the mess, peel, or prickles, so it's much easier to munch on the move.
Good 4 U – Smoky BBQ Crunch
This gluten-free, high protein Super Shot contains giant corn, green peas, yellow peas and fava beans and is the perfect healthy on-the-go snack. All the protein, which is entirely plant-based, is naturally occurring in the ingredients.. The delicious smoky flavour will surprise you!
High Protein
Veggie Protein
Gluten Free
High in Fibre
Ingredients: Roasted Fava Beans (41%), Roasted Pumpkin Seeds, Roasted Giant Corn (13%), Roasted Green Pea (9%), Roasted Yellow Pea (9%), Rapeseed Oil, Rice flour, Mixed Spices, Salt, Yeast Extract Powder, Garlic Powder, Onion Powder, Natural Flavourings, Chilli Powder, Smoked Salt, Oregano, Paprika, Sunflower Oil.
Good 4 U – Mint & Cocoa Energy Balls
Consisting of milled seed and fruit these Energy Balls are gluten-free and contain no nuts or dairy. They are a good source of magnesium giving you a natural energy boost and are particularly good with your morning tea or coffee…. or your afternoon or evening tea for that matter!
Ingredients: Raisins (Raisins, Sunflower Oil), Dates, Milled Sunflower Seed, Milled Pumpkin Seed (5.0%), Dietary Fibre (Inulin), Milled Cocoa Nibs (4.0%), Chia (Salvia hispanica) Seed (4.0%), Cocoa Powder, Red Algae Seaweed, Natural Flavourings, Rice Bran, Rice Flour, Peppermint Oil.
Good 4 U – Apple & Blackcurrant Nutri Balls
Good 4 U have developed an allergen friendly, tasty and nutritious lunchbox filler that has no added sugar! Gluten-free, no nuts, dairy or soy. The perfect healthy snack for kids.
Made from milled seed and fruit, they also contain 21% of a child's RDA of calcium. Us adults think they're pretty tasty too and sometimes the kids are kind enough to share! 🎉
Ingredients: Dates, Milled Sunflower Seed, Chia (Salvia hispanica) Seed, Dietary Fibre (Inulin), Freeze Dried Apple (1%), Red Algae Seaweed, Rice Bran, Rice Flour, Emulsifier (Sunflower Lecithin), Natural Flavourings.
Summmer – Sliced strawberries
Summmer snacks are made only with freshly harvested fruit and nothing else. The strawberries are grown, harvested and lovingly processed within a one-mile radius – only premium varieties are used and only the finest quality makes it to the final packs. Freeze-drying technology removes all of the water from fruit meaning that no preservatives are needed and natural flavours are concentrated for that lovely taste of summer.
Ingredients: 100% strawberries
Summmer – Dried apples
Summmer snacks are made only with freshly harvested fruit and nothing else. Only naturally sweet variety Ligol is selected for the apple snacks; fruit is carefully sliced and flash-frozen to preserve all of the flavours and goodness. Any excess water is removed in the vacuum in exactly the same way food is made for astronauts and then packed into Summmer branded packs to give everyone that lovely taste of summer.
Ingredients: 100% apples
Grab yourself 10% off at www.summmer.co.uk for the next 12 months.
Yogi Tea – Alkaline Herbs
In these modern fast-paced times, it isn't always easy to eat balanced and alkaline meals – but treating yourself in a mindful way is still important. Enjoying this alkaline herbal tea composition allows you to regain your inner balance and gives you the best of natural ingredients. Wonderful mild herbs like oatgrass, as well as fragrant lavender, give this tea a very special character. A tea that tastes this good will leave you wanting another cup of it. The subtle message of this tea is: "Mild in harmony".
lemon grass*, lemon balm*, dandelion*, nettle*, spearmint*, raspberry leaves*, lavender flowers*, fennel*, carrot*, linden flowers*, alfalfa*, parsley*
* Certified organic
Yogi Tea – Classic
This wonderful blend of sweet cinnamon, cardamom, tangy ginger, cloves and pepper inspired generations of yogis as well as the YOGI TEA® brand and laid the foundation for the diversity of their Ayurvedic tea blends. Enjoy it best sweetened and mixed with milk or a vegan milk variety.
cinnamon*, cardamom*, ginger*, cloves*, black pepper*, cinnamon oil*
* Certified organic
Yogi Tea – Pure Happiness
YOGI TEA® Pure Happiness allows your senses to soar with essential oils of refreshing lemon grass and tangy lemon. Carefully combined with green Sencha tea and ginger, a wonderful tea experience comes to life, with a scent to conjure a smile just by preparing it.
"A tea like a day of sunshine."
Lemon grass*, Green tea*, Ginger*, Liquorice*, Cinnamon*, Lime*, Lemon peel*, Peppermint*, Lemon balm*, Dandelion*, Lemon grass oil*, Lemon oil*
* Certified organic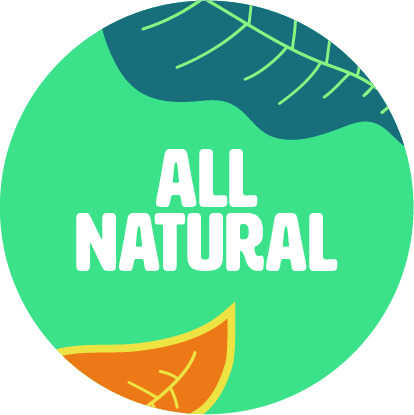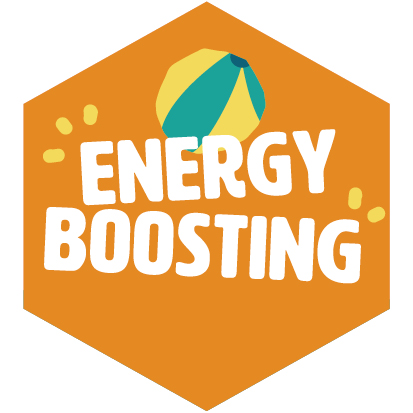 Primal Pantry – Mixed Berry Protein Bar
Primal Pantry's Mixed Berry Protein bar is crammed full of health-boosting ingredients!
Each 55g bar contains 12g plant protein and is packed with raspberries and goji berries. This berry-tastic bar tastes great and is super nutritious and clean.
Pack some primal protein into your day! The ideal companion for training or a busy lifestyle.
Gluten free, dairy free, vegan and paleo friendly.
Suzie Walker founded Primal Pantry in 2013 and still runs the business today. She found herself struggling to find suitable products on the market to recommend to her nutrition clients so, armed with a blender, some fruit, nuts and spices. The Primal Pantry was born.
Keeping things simple – Primal Pantry make damn tasty snack and protein bars from just a handful of high quality, whole food ingredients. They keep things simple – no nonsense, no additives. All the ingredients are recognisable and easy to pronounce (no maltodextrin, aspartame or hydrogenated vegetable oils).
Suzie says "We should stop asking why real food is so expensive and instead question why processed food is so cheap"
Ingredients: Dates, hemp protein, coconut nectar, pumpkin seeds, almonds, dried raspberry, goji berry, almond oil.
Qrop – Peanut Butter Organic Granola
Start your day with this crunchy goodness or grab a bowl anytime you fancy a macro balanced pick me up. Loaded with peanuts, pumpkin seeds and chocolate chips – this one is for all the peanut butter lovers out there 🥜
No plastic – Qrop's granolas are packaged in 100% compostable film made of wood fibre and sugar cane plant. So, no microplastics!
No food waste! – Their waste flows have several new destinations: organic chicken farms, organic hog farms and biogas installations.
Circular production – The warmth that is released during the production process, is re-used in other parts of the production process.
Green energy – Qrop produce their granolas with 100% green energy which is generated by windmills.
Ingredients: Rolled OATS, 15,7% PEANUT butter, SPELT flakes, 9% PEANUT, agave syrup, rice crisps, chocolate pieces (cocoa mass, cane sugar, cocoa butter), pumpkin seeds, tiger nuts, cane sugar, linseed protein powder.
Pearls of Samarkand – Apricot Kernels
These wild organic apricots kernels are:
100% natural
low levels of amygdalin
exclusively selected
Nature's finest
in Fairtrade Quality
gently processed and dried
vegan and in raw food quality
Pearl's of Samarkand's organic Fairtrade apricot kernels are distinctively fruity, yet nutty too. They are very popular as an alternative to almonds and can be eaten raw.
Apricot kernels are a good source of minerals and vitamins, primarily B vitamins, magnesium, phosphorous and iron.
Apricot kernels are similar in appearance, colour, shape and texture to almonds, but are crunchier, fruitier and more aromatic, as they were previously surrounded by a fruit.
Only very sweet apricots are used for sweet apricot kernels. This ensures that amygdalin levels are low and the kernels can be eaten without any concerns.
The Fairtrade organic apricot kernels are sourced exclusively from Uzbekistan/Samarkand. Large parts of the region are certified for organic and Fairtrade products, and are cultivated by the Fairtrade farmers living there. The farmers are part of a large Fairtrade community made up of 3 groups, Dustkul Bogi, Turkiston Gulba and Turob Bobo. 1,000 farmers and their families belong to the community. By working with Fairtrade, the farmers can provide their families with a secure income and offer their children new opportunities.
After being carefully harvested, the apricots are washed, halved and pitted. The shell of the kernel is cracked open and the actual apricot kernel is gently sun-dried. The drying process is very eco-friendly, using a solar drying method that has a minimal impact on the product.
The apricots are pressure treated and laser sorted in Austria. During the pressure process, the combination of pressure and time ensures that the product is completely free of pests. When undergoing several rounds of cleansing in the laser cleaning facility afterwards, the organic apricot kernels are checked individually to make sure they contain no impurities.
Organic ingredients: Sweet apricot kernels
EFSA recommends a consumption of not more than 1 – 2 apricot kernels per day.
Raw Chocolate Co – Silky Coconut Chocolate Bar
Raw, vegan, organic, refined sugar free, soy free, gluten free, no artificial ingredients, creamy and smooth, compostable packaging, made in UK in small batches, from Peruvian cacao.
Silky, creamy and smooth with a delicate coconut flavour. This is one for the 'mylk' chocolate lovers of the world!
Authentic Vegan Organic Chocolate in fully recyclable/compostable packaging
Sweetened with Coconut Blossom Sugar
Cacao Solids 66%
Factory powered by Ecotricity
Like milk chocolate but without the milk!
Smooth and silky, hence the name!
Ingredients:  Cacao, Coconut Sugar, Cacao Butter, Creamed Coconut, Coconut Flour, Vanilla.
Ambient, store away from direct heat and sunlight, 16-24c
Enjoy!  – Opulent Orange 70% Chocolate bar
Winner of a Great Taste award in 2016. This classy, vegan chocolate bar is flavoured with zesty orange oil giving a great taste to savour, together with a velvety smooth texture in the mouth.
Enjoy's Opulent Orange bar contains 70% premium quality cacao solids and just four naturally fabulous ingredients. Going without dairy is certainly no hardship with their virtuously vegan chocolate!
Enjoy all began with Chris, a determined man with food intolerances on a mission to open up the pure joy of eating chocolate to as many people as possible. After months experimenting in the kitchen, he finally made a chocolate bar his body would accept, and that tasted amazing.
Four years on, Chris and wife Steph still get a kick out of seeing the smile on people's faces when they tell them that the great taste they are experiencing, is not only created by a few, pure, natural ingredients, but is also: Raw, organic, vegan and free from: dairy, gluten, soya, nuts and refined sugars.
Ingredients: Cacao Butter, Raw Cacao Powder, Coconut Sugar, Orange Oil. Recipes & factory are nut-free. Enjoy regularly test in an independent laboratory for peanuts, almonds and hazelnuts.
Raw Halo – Vanilla Mylk Chocolate
Mylk & Vanilla raises the bar for vegan friendly mylk chocolate. Light up your taste buds with sophisticated 52% mylk chocolate – it's deliciously creamy and sweet. Made with ethically sourced, single origin cacao, blended with coconut sugar and creamed coconut. These treat size bars are perfect for on-the-go snacking.
Organic
Vegan and Dairy-Free
Wrapped in plastic-free packaging
Ingredients: Raw cacao butter*, coconut sugar*, raw cacao powder*, creamed coconut*, lucuma powder*, natural vanilla flavour (0.2%). *Certified organic. Cocoa solids 52% minimum.
Not suitable for nut and peanut allergy sufferers due to manufacturing methods.
Forever a chocolate lover, in 2012 the seed for Raw Halo was planted after Founder Meg reduced the sugar in her diet. She's always believed in a little everyday indulgence, but over the years had become more mindful about what goes into her food.
The idea started as a simple wish: to pick up a chocolate bar, count the ingredients on one hand, understand all of them, and for the chocolate to taste delicious. She couldn't find that bar though, so decided to make her own!
She began with a simple blend of raw cacao and a touch of coconut sugar, which was an instant hit with friends and family. They encouraged her to dream big… and she did. In 2014, she started Raw Halo, making organic raw chocolate from ethically-sourced, plant-based ingredients, with shine, snap and smoothness in every bite.
Producing small batches from her home kitchen and delivering bars by hand to local, organic stores; the business quickly proved to be a winner and soon she needed an extra pair of hands. Her partner, Jonathan joined the team and together they now run Raw Halo.
Love Corn – Salt & Vinegar Roasted Corn
Pucker up, it's about to get finger lickin' interesting. Zingy, salty goodness with mouth-puckering vinegar for the perfect crunch.
These delicious crunchy corn kernels are packed with flavour and made with love.  They're perfect on-the-go, packed in a lunch box, sprinkled on a salad or paired with your favourite refreshing beverage.  Delicious, plant based and gluten free – meet your new favourite snack!
Ingredients: Corn, sunflower oil, dried vinegar, sea salt, sugar, acids (citric acid, malic acid), yeast extract.  May contain traces of tree nuts and peanuts. Made in a shared facility.
Brave – Sweet Chilli Roasted Chickpeas
Sweetness and spice and all things nice! Sweet Chilli flavour hits all the right notes: sweet, spicy and irresistibly moreish! What more could you ask for?
Chickpeas, Rapeseed Oil, Tomato, Coconut Nectar, Red Pepper, Onion, Paprika, Salt, Yeast Extract, Spirit Vinegar, Garlic, Cayenne, Acid: Citric Acid, Parsley, Lime Oil.
Allergen warning: Packed at locations that handle nuts, peanuts, gluten and sesame.