What a bumper box our September Treat Trunk was!! With granola, fancy buttons and a decadent tub of cashews, this box is one of our favourite so far..
Let us know in the comments which your favourite was or which snack you'd like to see make a return! 💚
Sankofa Lightly Salted Plantain Crisps
This is a classic and traditional crisp flavour for a reason. These delicious lightly Salted plantain chips are made by infusing raw Atlantic sea salt with savoury and buttery green plantain. This brings the simplest and purest flavour out of the plantain and is the most versatile so it's no surprise it remains so popular!
✓ Vegan ✓ Gluten free ✓ Nutrient-rich ✓ Free from artificial flavourings, colourings and preservatives
Sankofa is serving you the scrumptious popular West African and tropical snack of plantain chips, infused with delicious locally inspired flavours, sure to make your taste buds dance. The chips are made from nutritious plantains, contain nothing artificial, are cholesterol-free, gluten-free and vegan. Beyond delivering scrumptiousness, with every crunch, you directly help them power: 
* The Revivolute Project in supporting young African artists
* Small holder plantain farmers (70%+ women)
* Their passionate young production team in Ghana
Ingredients: Plantain, Vegetable Oil (RSPO Certified Palm Olein or Sunflower Oil), Sea Salt. Made in a facility that handles nuts
Sankofa Chilli Tomato Gravy Plantain Crisps
The newest addition to the family! Chili Tomato Gravy takes its flavour from Sankofa's authentic tomato sauce, which is made from a blend of sun ripened tomatoes, sweet bell pepper chilis, onions and garlic. Paired with their green plantain chips, it makes for a perfectly sweet and savoury treat that'll have you coming back for more.
✓ Vegan ✓ Gluten free ✓ Nutrient-rich ✓ Free from artificial flavourings, colourings and preservatives
Ingredients: Plantain, Vegetable Oil (RSPO Palm Olein or Sunflower Oil), Chilli Tomato Flavour (Salt, Tomato Powder, Onion Powder, Yeast Extract, Garlic Powder, Red and Green Bell Pepper Powder, Sugar, Natural Flavourings, Parsley, Chilli Pepper, Extractives of Paprika, Not more than 2% Silicone Dioxide added to Prevent Caking. Made in a facility that handles nuts
Cajuu Lake Natron Salt and Pepper Cashews
A classic combination created with salt crystals from Lake Natron in northern Tanzania and crushed black Pepper, this tub feels a real treat and these are probably the best tasting cashews in the world.
Cajuu are family owned and work with Tanzanian farmers to source the finest CASHEWS. All their methods are ethical, and their carbon footprint is much lower than other suppliers. They handcraft a range of unique, flavourful, vegan, cashew-based snack products in the UK. Their packaging is also 100% plastic free and made from recycled and recyclable materials.  What's not to love?!
Ingredients: Roasted Cashew Nuts (93%), Grape Juice, Lemon Juice, Salt (1%), Ground Black Pepper (1%), Natural Black Pepper Extract (1%)
Packed in a factory that handles nuts and peanuts.
Cajuu Rose and Saffron Cashew Nut and Date Bites
Luxurious Rose and decadent Saffron are combined to create these heavenly roasted Cashew Nut and Date Bites which are highly flavoursome and incredibly unique! Think healthy, heavenly Turkish delight.
Ingredients: Roasted Cashew Nuts (49%), Dates (49%), Grape Juice, Rice starch, Natural Rose extract, Rose Petals, Natural Saffron Extract, Crushed Saffron
Packed in a factory that handles nuts and peanuts. Allergens in bold.
Use code TTSEPT2020 for 20% off at www.cajuu.co.uk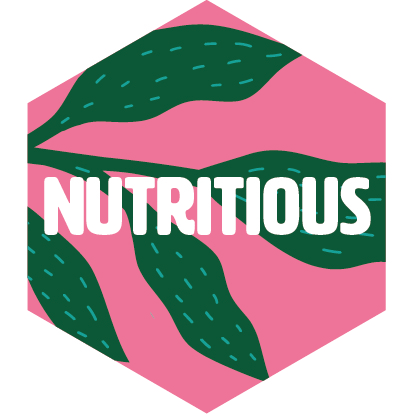 Primrose's Kitchen Organic Orange & Cashew Granola
Primrose's organic orange and cashew granola is a vital and wholesome combination of sunflower seeds, oranges, raisins, cashew nuts, coconut pieces, cinnamon, nutmeg and Himalayan salt.
Now packaged with love in a home compostable bag!
This natural zesty granola is made with fresh oranges slowly air dried at low temperatures to preserve nutrients, flavour & enzymes.
No Added Sugar. Slowly Air Dried. Organic. Paleo. Gluten Free. Contains nuts.
Ingredients: sunflower seeds, oranges, raisins, cashew nuts, coconut pieces, cinnamon, nutmeg, himalayan salt
Clearly Scrumptious Blackcurrant Scrummies
Blackcurrant flavoured juicy cranberries and succulent raisins. Scrummies make a perfect addition to handbags, manbags and lunchboxes to be enjoyed at snack-time. Scrummies' flavours have taken influence from the sweets we enjoyed as kids but instead are natural and healthy to keep Mum and Dad happy. They are Vegan, Dairy Free, Wheat Free, Gluten Free, Sulphite Free, have No Added Sugar and No Colours or Preservatives!
Ingredients: Raisins, Cranberries, Apples juice from concentrate, Natural Blackcurrant flavour. Packaged in an environment which may contain traces of nuts.
Eloments Summer Orange Vitamin Tea
This uplifting Summer Orange Tea is a zingy fusion of citrus that balances orange, lemongrass and fennel with naturally sweet, high mountain green tea.
Each tea bag contains 9 of your essential vitamins and minerals including vitamin B1, B2, B3, B5, B6, B7, B9, C and zinc, all derived from nutrient rich herbs, fruits and botanicals.
The green tea in Summer Orange is sourced from the Xitou Fairtrade Organic Farmers' Co-op in the Wuyuan region of China near the Yellow Mountains. Xitou is a pristine, environmentally protected area that is a traditional tea growing region. It even has its own 'tea university'!
Ingredients: China green tea, orange peel, lemongrass, fennel, natural non-organic orange flavour, lemon extract, holy basil extract, guava extract, amla extract, sesbania extract, annatto extract.
https://eloments.com
Eloments Ceylon Vitamin Breakfast
Toasty & rich…your morning go-to tea
Eloments Ceylon Breakfast is a toasty and rich, single-origin black tea sourced from organic, family-owned farms in the Sri Lankan highlands. Containing 9 of your essential vitamins, it's your 'hard-working' cup of breakfast tea, with warm orange liquor and slight floral notes to boot.
In a world of mass production, this tea is the antithesis to that; it is grown on small-scale farms by people who work with their environment, not against it. May it inspire you every morning.
Ingredients: Ceylon black tea, lemon extract, holy basil extract, guava extract, amla extract, sesbania extract, annatto extract.
Eloments Egyptian Mint Vitamin Tea
This refreshing Egyptian Mint Tea is a caffeine-free tisane of Egyptian peppermint and spearmint grown in the bright desert sun. A beautiful palette cleanser that can aid digestion and is enriched with organic nutrients. Enjoy with a meal or of an evening when winding down.
Ingredients: Egyptian peppermint, Egyptian spearmint, lemon extract, holy basil extract, guava extract, amla extract, sesbania extract, annatto extract.
Opi Frutta Pineapple
In every pack of Opi Frutta you can find the authentic taste of fresh fruit, with all its vitamins and nutrients. When you open your bag, every fruit slice will look and taste as good as it did the day it was picked.
Opi Frutta work closely with local farmers and suppliers to source the very best fruit. Fruit is then sliced and the water removed using their patented freeze-drying technology that challenges the status quo of mass food production. This technology helps to freeze all the goodies in place. By doing so, Opi Frutta create healthy low calorie snacks, the fruit doesn't deteriorate and, above all, the original taste is preserved! They will be launching new fruits as the seasons progress.
The pineapple is the king of tropical fruit for its juicy flesh, its exquisite and refreshing flavour and the exceptional nutritional properties. Pineapples are rich in vitamins, enzymes and antioxidants. They may help boost the immune system, build strong bones and aid indigestion. And, despite their sweetness, they are low in calories.
Pineapples contain vitamins C and B1. Vitamin C is great for boosting your immune system and helping to reduce the impact of colds and flu. While vitamin B1, also known as thiamine, helps your body to produce energy from carbohydrates. Pineapples also contain bromelain. Bromelain is a digestive enzyme that can help to reduce bloating and acts as a natural anti-inflammatory. Finally, pineapples are rich in manganese, which is an antioxidant that is essential for maintaining a healthy body.
Did you know that 30% of high quality fruit is wasted every day because is not fit for the food supply chain? Opi Frutta want to challenge the status quo of food production so that you don't have to compromise on taste, quality, sustainability or convenience!
Ingredients: Pineapple
Frutina Apple & Wildberry
Frutina Bars are composed solely from fruit. Frutina dry out the fruit, enabling them to condense all the goodness of the fruit into just 15 grams! Each bar is one of your five a day, strengthens your immune system with natural antioxidants, and is a source of dietary fibres which help maintain good eating habits, along with countless other health benefits; including lowering the risk of heart disease, stroke, diabetes and bowel cancer. Most of all, Frutina Bars are free from all artificial ingredients – only the wholesome goodness of the fruit.
Ingredients: Apple 86%, wild berries 14%
Frutina Apple & Raspberry
Frutina Fruit Snacks are fruit bars that consist of 100% pure fruit. Each Frutina Bar contains 15 grams of dried fruits stored in foil packaging to preserve taste, freshness and the wholesome goodness of the fruit. Frutina Bars are rich in carbohydrates from naturally occurring fruit sugars. Thus, providing a healthy way to give yourself an energy boost, whether at home during work or on the go!
Ingredients: Apple 86%, raspberry 14%
Lo Bros Passionfruit Kombucha
A refreshing sparkling soft drink, created by fermenting organic green & oolong tea with sugar, water and a SCOBY (symbiotic culture of bacteria and yeast). Containing just 1.6g of sugar per 100ml and more than 100 million living cultures in every bottle, Lo Bros Kombucha Passionfruit provides a fruity, refreshing drink that tastes so delicious it's hard to believe it's so good for you! Lovingly brewed in Berkshire, all of their kombucha is organic, dairy free, gluten free and vegan.
Ingredients: Kombucha* (99%) (Water, Kombucha Culture*, Green Tea*, Oolong Tea*, Raw Sugar*), Natural Flavours (Passion Fruit), Passion Fruit Juice Concentrate* (<1%), Living Cultures.
*Certified Organic Ingredient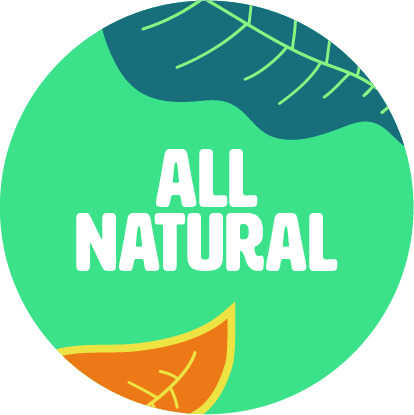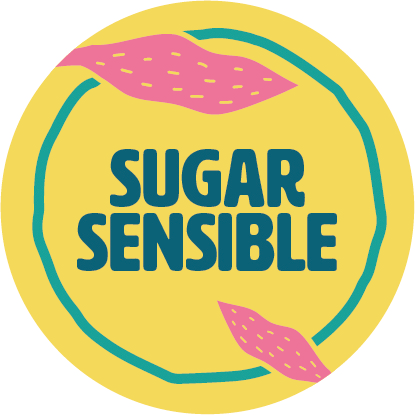 Raw Halo Dark & Raspberry
A rich and indulgent chocolate, smooth and delicious. Made with their award winning dark 76% raw chocolate, jewelled with raspberry pieces and added raspberry flavour. Ethically sourced single origin cacao, chocolate glowing with good vibes. 35g single serving, a few squares for now, and a few for later.
Organic
Vegan
Dairy free
Gluten free
Sweetened with coconut sugar
Ingredients: Raw cacao butter*, raw cacao powder*, coconut sugar*, raspberry pieces* (1.5%), natural raspberry flavour (0.2%). *Certified organic. Cocoa solids 76% minimum.
Not suitable for nut and peanut allergy sufferers due to manufacturing methods.
Doisy & Dam Dark Chocolate Goji and Orange Bar
This extremely delightful bar is made from ethically sourced Colombian dark chocolate, chewy goji berries & zesty orange. Not only does this delicious bar contain all-natural ingredients and ethically sourced cocoa, it is vegan, and palm oil free! Doisy and Dam are also a B Corp certified business that are committed to doing right by their suppliers, customers and everyone they meet and work with!
Ingredients: Cocoa mass, sugar, cocoa butter, goji berries (8%), orange extract. Cocoa solids 70% minimum. May contain traces of milk, soya, gluten and nuts
Doisy & Dam Coconut & Lucuma Bar
Exotic coconut, rich dark chocolate and the sweet, caramel notes of lucuma really make this bar a winner. Perfect sized for a little sweet indulgence.
Doisy & Dam's chocolate is free from palm oil, sustainable and ethically sourced from Colombia, made from natural ingredients and Vegan Society certified.
Less sugar, more chocolate!
Ingredients: Cocoa mass, sugar, cocoa butter, desiccated coconut (9%), lucuma powder (4%), coconut extract. May contain traces of milk, soya, gluten and nuts.
Enjoy Salted Caramel Filled Chocolate Buttons
These vegan Salted Caramel-filled Buttons have a 70% raw, dark chocolate shell with a sumptuous salted caramel centre.
Buttons are a fun reminder of childhood chocolate, but these Salted Caramel Buttons are all grown-up! They pack a punch with a diameter of 37mm, are made from the highest quality raw dark chocolate and are fabulously presented.
Ingredients: Coconut Sugar, Cacao Butter, Raw Cacao Powder, Water*, Coconut Oil, Salt*
*not organic. Dark chocolate contains: cacao solids 70% minimum
Emily Crisps Thai Chilli Sweet Potato Sticks
Discover… creamy coconut, a kick of chilli and a twist of lime – the taste of Thailand. Sweet and spice in every vibrant bite.
Go the extra mile… When you crunch on Emily Snacks, you're helping them do good things for people and the planet.
CARBON NEUTRAL – Emily Crisps are a 100% carbon neutral business, meaning they completely and fabulously offset our entire carbon footprint.
1% FOR THE PLANET – As BOLD members of 1% for the Planet, 1% of their sales go directly back into good causes.
VEGAN SOCIETY – Emily Crisps want everyone to ditch dull and eat bold, which is why all Emily Snacks are certified vegan by the Vegan Society.
Ingredients: Sweet potato (63%), sunflower oil, rice flour, red pepper, salt, coconut milk powder, onion, garlic, natural flavouring, chilli, ginger, coriander, dried lime juice.
Bepps Cheese Pea Puffs
BEPPS are pea-based snacks that pack a flavourful punch. Vegan Cheese BEPPS are super cheesy and naturally packed full of protein and fibre.
Being gluten-free, vegan, free from artificial additives and preservatives, and only 90 calories a bag makes this a delicious, guilt-free snack that everyone can enjoy!
Ingredients: Black Eyed Pea Flour (26%), Fava Bean Flour, Tapioca Starch, Cheese Flavour Seasoning (15%) (Rice Flour, Wheat Maltodextrin, Yeast Extract Powder, Onion Powder, Sugar, Natural Flavouring, Salt, Acid: Citric acid E330, Garlic Powder, Colour: Paprika Extract E160c), Sunflower Oil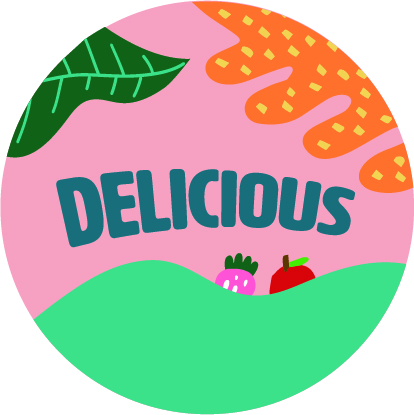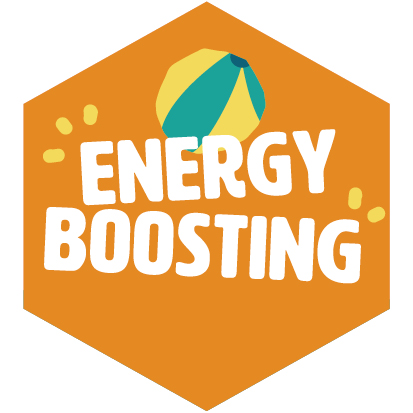 Blendi Salted Roasted Broad Beans & Green Peas
Sea salt flavour is a timeless classic. Blendi decided when roasting these little powerhouses to leave the husk/skin on the bean, adding a different type of texture, munch & crunch into all that high fibre. You can feel the goodness finished off in natural sea salt, similar to a salted nut, but far more nutritionally dense. A real Game-changer that is vegan, gluten free, nut free, soya free, and non – GMO!
Please note: Not suitable for children under 4
Ingredients: Broad beans (70%), Garden Peas (30%) Natural Sea Salt flavourings (Vegetable Oil). Due to the nature of this product, the contents may occasionally vary in proportion.
Blendi Fiery Garlic Roasted Broad Beans & Green Peas
Garlic; the world's most underrated ingredient. These broad beans and peas are roasted with garlic seasoning to create a gentle fiery taste with an equally delicious sweetness. The irresistible garlicky flavour releases as you crunch into this naturally nutritious snack.
These garlic beans pair wonderfully with slices of green apple – break your afternoon work or study schedule with a plateful of plantfood.
Please note: Not suitable for children under 4
Ingredients: Broad beans (70%), Peas (30%) Garlic Powder, Vegetable Oil.
Store in a cool, dry place away from direct sunlight
Pulsin Choc Fudge & Peanut Keto Bar
Pulsin's delicious Choc Fudge & Peanut Keto Bar contains 13 grams of plant-based protein and is packed full of crunchy peanuts and no added sugar chocolate chips. It also contains MCT a ketone boosting fat making it the perfect on-the-go snack for those following a keto or low-carb diet.

What is a Keto Diet? The Keto diet has become increasingly popular in recent years as more people try out the low carb high fat diet. The diet consists of consuming less than 50g of carbohydrate per day and around 70% of your daily macronutrients coming from fat. If followed, your body will stop using glucose as its main energy source and start producing ketone bodies instead, therefore a ketogenic diet is literally a ketone-producing diet. People may decide to go on the keto diet for several reasons, including weight loss, health issues or lifestyle. These delicious bars though, are a great way to keep your sugar intake down while enjoying a sweet treat, keto or not.

Ingredients: Peanuts (27%), Chocolate Chips* (Cocoa Mass, Sweetener (Xylitol), Cocoa Butter, Emulsifier (Sunflower Lecithin)) (10%), Pea Protein, Chicory Fibre, Soluble Tapioca Fibre, Peanut Butter (7%), Sweetener (Xylitol), Cacao Butter, Faba Protein, Peanut Flour (3%), MCT Oil (3%), Cacao Powder, Natural Flavouring, Emulsifier (Sunflower Lecithin), Sea Salt, Green Tea Extract, Vitamin E
Contains nuts. May contain soya. Made in a factory that handles milk, peanuts and nuts.
*Chocolate Chips Contain Cocoa Solids 72% Minimum
Pulsin Choc Mint & Peanut Keto Bar
Pulsin's delicious NEW Mint Choc & Peanut Keto Bar contains 13 grams of plant-based protein and is packed full of crunchy peanuts and no added sugar chocolate chips.

The whole Keto Range benefits from being plant-based, cold-pressed and gluten-free making it ideal for a variety of diets. It is made with all-natural ingredients selected for maximum nutritional benefit. It also contains MCT (medium chain triglycerides from coconut oil) which is a ketone boosting fat.

Ingredients: Peanuts (27%), Chicory Fibre, Chocolate Chips* (Cocoa Mass, Sweetener (Xylitol), Cocoa Butter, Emulsifier (Sunflower Lecithin)) (10%), Pea Protein, Soluble Tapioca Fibre, Peanut Butter (7%), Sweetener (Xylitol), Cacao Butter, Faba Protein, Peanut Flour (3%), MCT Oil (3%), Cacao Powder, Emulsifier (Sunflower Lecithin), Cacao Extract, Natural Flavouring, Sea Salt, Green Tea Extract, Mint Oil, Vitamin E
Contains nuts. May contain soya. Made in a factory that handles milk, peanuts and nuts.
*Chocolate Chips Contain Cocoa Solids 72% Minimum