Here's what was in our September box – this month's Vegan and Omnivore box were the same and included 25 vegan, dairy free, healthy snacks.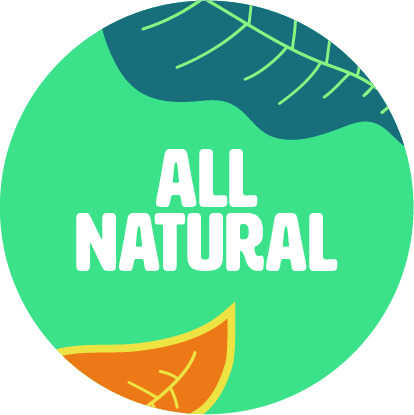 If your kids are anything like mine they love bananas.  My little girl enjoys chopped up banana with cashew butter several times a week and we often dehydrate our own banana chips.  The Bananito Solar Dried Banana Bar in this month's box contains the perfect amount of moisture for a sweet, chewy dessert bar.  This variety is just 2 bananas – nothing else! If you want to be lavish you could dip it into melted chocolate!
This bar does need eating soon though as the use by date is the 14th September so pop this to the top of your list to try! I got them for a great price due to the short date which enabled me to cram lots into the box.
Chewy Moon Raspberry Fingers, 5th Season Dried Pineapple, Trago Beetroot Crisps and Purely Plantain Crisps are 1 of your 5 a day and school lunchbox friendly!
The cold pressed Goji Goodness Energy Flapjack Bar by Creative Nature is nut free so another great school lunchbox snack to keep energy levels up.  It's so delicious it even won a Great Taste award! 
2 new childhood favourite Nakd bars – Strawberry Sundae and Banoffee Pie. These went down a storm here and begs the question: why bother with conventional sweets?! These are great for packing in your bag on a trip out as they're sturdy.  We often cycle down the river and these are the perfect snack upon arrival at the park.  With a bottle of water and these it's a pretty cheap day out!
We're obsessed with Livia's Salted Almond Butter Nugglets.  Bite sized treats seem so much more fun and enjoyable than a big lump don't they? I try to grab a pack or 2 of these from Boots before going into the cinema as they're a perfect movie snack but I've been enjoying these with a cup of tea at home as there's just the right amount in the bags. The kids feel like they're getting a real naughty treat with these and their friends always love them too!
The ingredients in them are dreamy and the flavours & sweetness perfectly balanced. You can recycle the packaging in your plastic film/carrier bag recycling.
We had a couple of the chocolate varieties of Pulsin Bars in a previous box and they were SO good. This time we have their raspberry and acai and mint choc chip.  Acai is Brazilian superfruit packed with goodness.  This deliciously fruity snack bar is a good source of manganese, needed for healthy bones, ligaments and tendons as well as a source of copper, which is needed for a healthy metabolism, nervous system and immune system. It's got great antioxidant properties too!
Pulsin's Fruit and Nut Bar range contains 30% less sugar and twice the fibre of other fruit and nut-based bars. They are made with the highest quality natural ingredients selected for maximum nutritional benefit and great taste, plus they're cold pressed to provide optimum nutritional value.
Such a childhood favourite! The Mint Choc Chip Protein Booster is packed with premium peppermint oil and dairy free choc chips naturally sweetened with tooth friendly Xylitol (naturally occurring sweetener found in many fruit and vegetables).
The high plant based protein and fibre content can also help keep you feeling fuller for longer and work to keep you energised between meals and on the go. Containing a blend of pea and rice protein to provide all of the essential amino acids your body needs, this bar gives you the perfect protein boost.
All the Pulsin protein boosters are made with premium, natural ingredients selected for maximum nutritional benefit and great taste, plus they cold press them to provide optimum nutritional value.
I'm always looking for ways to get protein into my son's diet as it's a food group he's very fussy with so these bars are a win-win, he gets a treat and I can relax when he only eats veggies for dinner!
SO excited to have discovered Erbology. We all know that what we eat determines how healthy we are but I love when the medicinal benefits of food are used to create delicious snacks.  I will definitely be including the full Erbology range over the next couple of years but in this box we have the Aronia Energy Balls and the Greek Olive Crackers. I'm a huge fan of Mediterranean flavours and the gluten-free crackers are made with sprouted buckwheat. Buckwheat is naturally energising and gluten-free. It's a source of magnesium, iron and B vitamins. Sprouting makes it easier for our body to digest, increases the amount of nutrients and helps buckwheat form co-enzyme Q10.
The organic energy balls are free from gluten and added sugar and are made with raw plants. This means that each ingredient retains its excellent nutrients. One of these ingredients is Jerusalem artichoke. Also known as sunroot, Jerusalem artichoke is naturally high in inulin fibre, known for its prebiotic properties. Inulin is non-digestible and goes all the way to the bowels. Here, it is used by the gut microflora that promotes digestion and boosts immunity.
Aronia is another brilliant ingredient in the energy balls. This deep purple berry is chock-full of anthocyanins – a type of antioxidants that have been studied for their support of cognitive and heart functions.
Packaging is recyclable but you may have to pop the plastic inner wrap in with your carrier bag recycling.
The sibling founders of Erbology have a lovely story you can read about here – www.erbology.co/about/
Abakus Foods almond and cashew stuffed dates (1 of each) are just red dates and nuts.  These stuffed dates are great for sticking in your handbag, the buggy or the car as a macro balanced snack. They are nutritionally balanced, and taste sweet, crunchy and nutty.
The jujube fruit/red dates are packed with antioxidants and phytonutrients which help uplift the mood, calm the mind, improve sleep, and boost the immune system.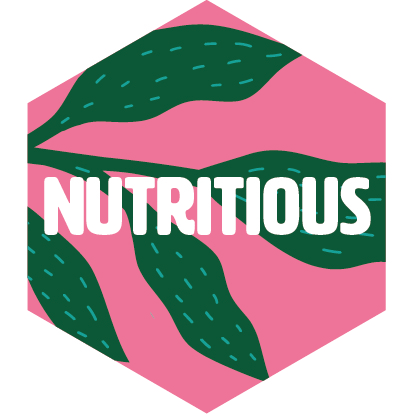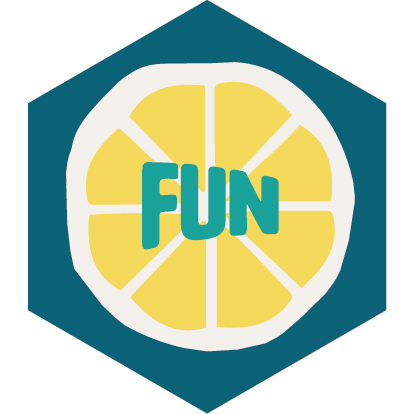 The Zemanka Organic Spelt Apple Duck Biscuits are perfect first biscuits for little mouths and what kid doesn't like animal shaped anything? I really like them as I find most biscuits way too sweet so these are perfect.  Spelt contains a form of gluten that's much more digestible so I use spelt flour at home instead of regular flour. I think it has a much nicer, nuttier flavour! 
I've heard Clif bars referred to for such a long time as they're a popular healthy snack in the US but have never tried one until now! They didn't disappoint and if you're like us – you can't get enough nut butter goodness! Hazelnut and Chocolate are a winning combo aren't they?
Fizzy tropical coconut water woo hoo! A lovely way to finish the summer off and a fizzy drink you're happy for your children to drink. This pineapple and passionfruit sparkling coconut water drink from Vita Coco gets its sweetness from the coconut and fruit. I think of it as a healthy Lilt.
The crunchy Fodilicious Cookie Buttons are FODMAP friendly, allergen free and they're only 48 calories per serving.  I found a serving to be quite filling so I was surprised to see it was only 48 calories. These would make a great movie share snack!
One for adults and older children – Purr Chocolate Mint Chewing Gum are aspartame free, sweetened with xylitol which is excellent for your teeth. As my son gets older and wants chewing or bubble gum likes his friends I was pleased to be able to find an option I don't mind saying yes to occasionally. Bonus that it helps his teeth too as he's not the best brusher! If they're not mature enough to not swallow it and to put it in the bin after it might be one best kept for the adults.
Chewing gum can aid focus which is great for ADHD and is a great sensory aid. It can also help with weightloss as a need to chew is often confused with hunger. 
Another brand with so many wonderful products is My Raw Joy. The Organic Raw Blueberry Chocolate Bar and Organic Raw Choc Marbles are the perfect treat.
We're big chocolate fiends here and this blueberry raw chocolate did not disappoint.  My Raw Joy say this about their blueberry chocolate:
'Enjoy the pleasures of "milky" chocolate covering a fruity filling. We love blueberries and realized that this was something missing from our favorite chocolates- so we created our own blueberry-based recipe. All our chocolates are handmade and use only the finest raw ingredients: Raw Peruvian cacao, coconut palm sugar and raw cashews.
What makes them special is our focus on a traditional artisanal process where we match the texture and flavor of conventional chocolate products- without including any of the "bad" stuff. 
To preserve the nutritional qualities of the superfood cacao and the mineral-rich coconut palm sugar, we always keep our production below 42°C.'
The Choco Marbles are raw activated hazelnuts covered in smooth chocolate – they feel like such a treat! They're deliciously crunchy and activated nuts are so much better for your gut but we don't all have the time to activate and dehydrate nuts so it's great to have a little snack pack at the ready.
These little bites of goodness offer a healthier alternative of the classic chocolate-covered nuts and fruits.
Another great flavour by Love Vegan and our favourite.  The chocolate orange combo works so well and it's a perfect snack size. Very much looking forward to featuring more flavours from the brand in future boxes!
These raw, organic, handmade chocolate bars by Pana Chocolate feel like such a luxurious treat. From the simple, classy design of the box to opening the paper wrapper inside, it feels like a gift to yourself (which more of us should do!) You will find a hazelnut bar and a cinnamon one in your September box and I recommend keeping these in your personal cupboard for those much needed moments of self care!