This chocolate mousse is a healthy alternative for those of you who like a sweet treat but try to avoid processed sugar. It's made with soaked cashew nuts. The soaking not only makes the nuts soft to allow the mousse to get nice and fluffy but it also makes the nuts easier to digest. This recipe is from nutmad– an activated nut brand who you can find in this month's edition of our healthy snack subscription box.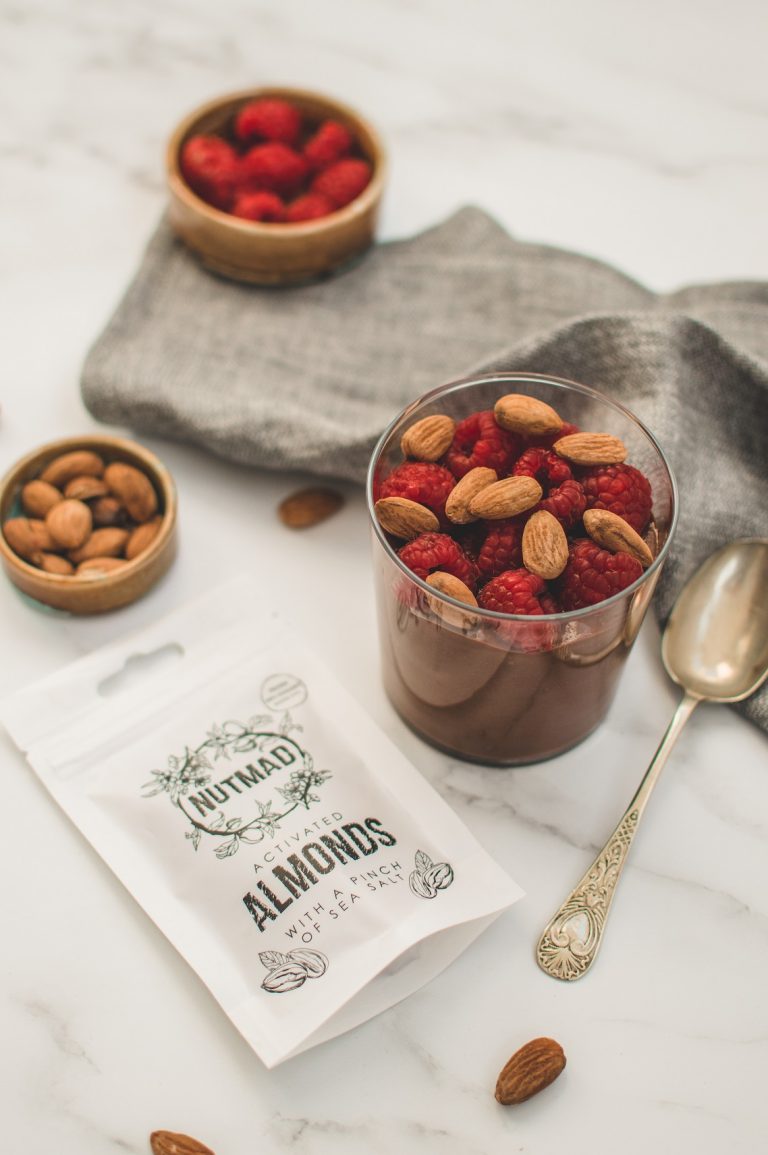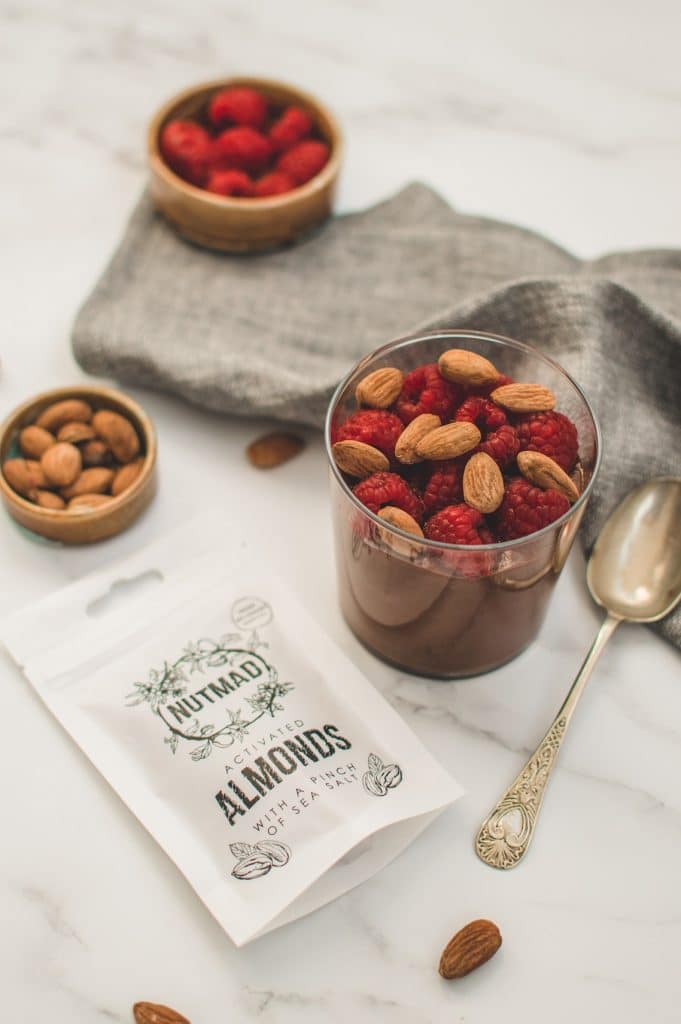 Cashew and almond vegan chocolate mousse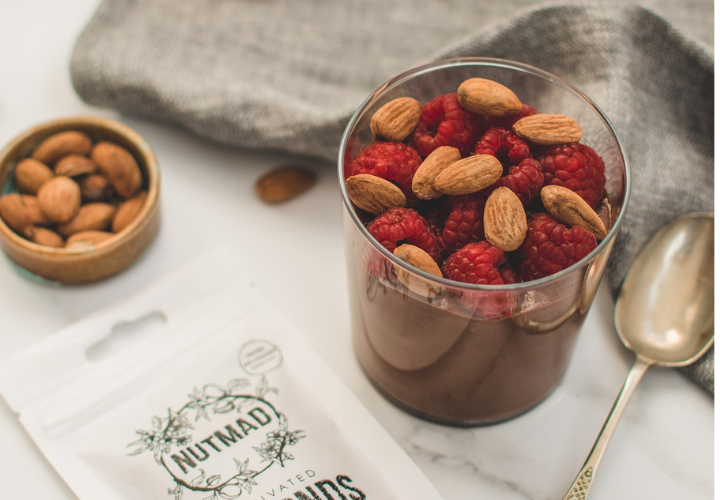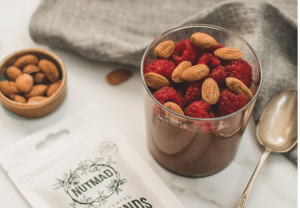 A vegan, nut-packed healthy chocolate mousse that's full of health benefits.
Prep Time

15 min

Total Time

2 hr 15 min
80 ml of plant-based milk (almond, oat, coconut) 
80 g of dark chocolate, crushed  
20 g of soaked cashew nuts
Top with NUTMAD salted Almonds and Fresh raspberries
1
1. Rinse and drain the nuts
2
Heat up the milk, until it just starts boiling and add to the chocolate – mix well until it melts.
3
Add to a blender with the rest of the ingredients and blitz in a blender until smooth
4
Transfer into a glass and leave in the fridge for at least 2 hours.
5
Top with NUTMAD salted Almonds and some fresh raspberries.